How the latest monetisation methods can be used to grow a brand's value in China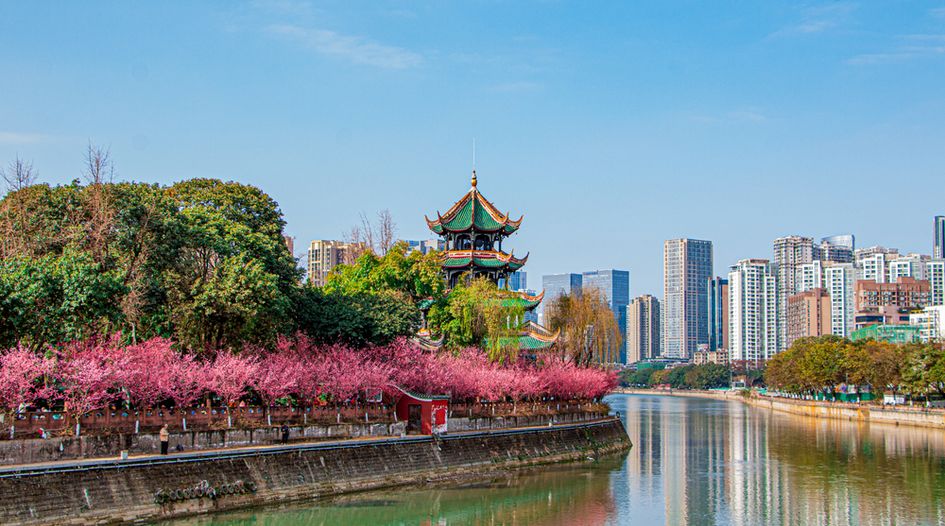 This is an Insight article, written by a selected partner as part of WTR's co-published content. Read more on Insight
With economic development and intensified market competition, brands, as part of a company's soft power, play an important role in the development of company. They not only serve the basic function of identification but also generate significant economic benefits through monetisation. Brand monetisation is an inevitable trend for companies to enhance their core competitiveness and achieve innovative management.
This article introduces the types of brand-related intellectual property rights in China's current laws and explores the main ways to monetise a brand under China's current legal environment. The aim of this article is to help companies monetise their brands with less legal risks, thereby enhancing companies' competitiveness and brand value.
What is a brand?
Defined in the Encyclopedia Britannica, 'brand' means "a set of words, images, and associations that represent and distinguish a product or service in the marketplace". In modern businesses, a brand is not only a means of identification but also tells consumers about the brand's culture, the quality of related goods and services, and more.
In China's current laws and regulations, there is no specific definition of 'brand'. Based on judicial practices, a brand generally refers to various marks used by business entities in commercial activities for identification purposes, including trademarks, trade names, geographical indications, influential product names, packaging, decoration and domain names.
Main types of intellectual property rights related to brands
| Type | Brand-related protection content |
| --- | --- |
| Trademarks | Corporate brands appear in the form of trademarks and to identify the source of goods. Trademarks can be in the form of words, graphics, letters, numbers, three-dimensional signs, colour combinations and sounds, and a combination of these elements. Trademarks are usually used on packaging, containers, trade documents, advertisements, exhibitions and other commercial activities. If a company wants its trademark to be legally protected, according to Chinese Trademark Law, it needs to undergo trademark registration (unregistered well-known trademarks can also receive legal protection within a certain scope, but they need to meet specific conditions to be recognised as well-known trademarks) to obtain exclusive rights to the registered trademark. |
| Design patents for appearance | Corporate brands can also be protected by applying for design patents for appearance. This refers to new designs with aesthetic appeal and that are suitable for industrial application on the overall or partial shape or pattern, or a combination thereof, as well as the combination of colour and shape or pattern. Once granted authorisation by the patent office through an application, companies can enjoy exclusive rights to the design that meets the conditions for patent granting. |
| Copyright | Chinese copyright law protects original works of literature, art, natural science, social science, engineering technology, etc. The most common works protected by copyright related to corporate brands are artistic works, such as graphic logos, unique patterns on packaging and virtual characters. It also involves other types of works, such as literary works (original promotional slogans, product descriptions, etc), graphic works such as product design drawings, and architectural works (iconic buildings). Copyright exists from the moment the work is created and does not require authorisation from relevant parties to obtain it. However, companies can register important works for copyright to provide preliminary evidence of ownership. |
| Trade names | Trade name is one of the core rights of brands. A trade name generally refers to the prominent part of a company's business name used for registration or market use during enterprise registration. According to relevant Chinese laws and regulations, the enterprise name can only be used after it is approved and registered, granting exclusive rights within the designated scope. Engaging in production or business activities using an unregistered enterprise name will result in corresponding penalties. |
| Influential product names, packaging and decoration | Influential product names, packaging and decoration usually include elements such as words, graphics, letters, numbers, three-dimensional signs and colours, or a combination thereof, that have been used and gained a certain level of recognition. Influential product names, packaging and decoration do not need to be recognised or authorised; they are entirely the market achievements of business operation. |
| Domain names | In modern businesses, domain names have become important components of brands. However, domain names for brand protection are often neglected, such as when companies only register the domain name for the main brand and neglect to register the domain names for sub-brands, fail to find other registered brand domain names in time and miss the deadline for filing domain name disputes. The cost of registering a domain name is much less than the cost of resolving domain name disputes. Therefore, it is advisable to register domain names early and comprehensively, and to take preventive measures to avoid unnecessary losses. |
Monetising methods
Intellectual property licensing and transfer of rights
In conjunction with business plans, enterprises can license or transfer brand-related intellectual property (such as trademarks, copyrights, design patents and domain names) to third parties. Through this approach, companies can obtain licensing fees or transfer fees while achieving business goals, such as sub-brand independence, transferring brands to third parties and expanding business.
The licensor and the licensee should enter into a licensing agreement. The scope of permitted use, the type of licence, whether it can be sublicensed, the duration of the licence, licensing fees, any indemnity and liability issues should be outlined in detail under the licensing agreement. In the transfer agreement between the transferor and the transferee, the scope of transferred rights, transfer fees, the exclusivity and liability issues are essential aspects.
Additionally, the transfer and licensing of intellectual property rights must also comply with the procedural requirements of Chinese law. For example, according to Chinese trademark law, the transferee is required to submit a transfer application to the Trademark Office. It's not a mandatory requirement for companies to register trademark licences, but registration can provide preliminary evidence in combating third-party claims and facilitate rights protection and cooperation with relevant administrative departments.
Commercial franchise
The operational resources that can create a competitive advantage in the market, such as registered trademarks, trade names, design patents and distinctive overall business images, can be maximised through commercial franchising to achieve the economic benefits of a company's intellectual property. Commercial franchising refers to a situation where a company licenses its operational resources (eg, registered trademarks, corporate logos, patents and proprietary technologies) to other entities through contractual agreements, allowing the licensee to operate based on a unified business model as stipulated in the contract. Enterprises can earn economic benefits through franchise fees. According to Chinese current laws and regulations, the key difference between franchising and brand authorisation lies in whether the goods or services provided are standardised, whether business activities are carried out under a unified business model and whether corresponding fees are charged. Franchisors also need to meet the qualifications stipulated by law.
Commercialisation of the brand
The commercial development of a brand is more common in developed countries, but is still in the developmental stage in China. However, its enormous economic value should not be overlooked. 'Commercialisation of the brand' refers to enterprises developing and utilising all or part of the intellectual property (including trademarks, copyright and design patents) related to their brand by the enterprise itself or by licensing to third parties. Examples include the commercial development of branded animation characters and the creation of branded metaverse avatars. By commercialising the brand, consumer identification with the brand is enhanced, and the reputation of both the brand and the company is improved, thereby increasing economic benefits.
Contributions by valuated brands
Contributions by valuated brands are a common method of brand monetisation, where the brand is invested into another company or project to obtain corresponding equity interests or benefits, thus achieving brand monetisation. Brand capital contribution is a legal capital contribution method stipulated in the Chinese Company Law, and 100% of intellectual property rights (including brands) can be injected as registered capital. In comparison to the common capital contribution process, it should be noted that the investor owns the rights to the brand. Each of shareholders must approve the brand's valuation report, and the brand's rights should be transferred from the shareholder to the company. Finally, the business registration must be applied for. Contributions by valuated brand must consider factors such as band value, partners, risks and benefits, while avoiding hidden brand investment. When selecting partners and cooperation projects, it is necessary to conduct full evaluation and judgment to ensure the maximum effect of monetisation and long-term benefits.
Brands mortgage financing
Companies can apply for loans from financial institutions by pledging their brand's property rights as collateral to obtain funds. This approach provides short-term financial support for companies and enables monetisation by utilising the brand's value. In January 2023, data released by the Chinese National Intellectual Property Administration (CNIPA) showed that the total amount of patent and trademark pledge financing reached 486.88 billion yuan in 2022, maintaining a growth rate of over 40% for three consecutive years, benefiting 26,000 enterprises, 70.5% of which were small and medium-sized enterprises. Generally, the higher a brand's reputation and revenue contribution rate, the higher the financing amount for trademark pledges. For example, in 2008, China's Shandong Lu Hua Group obtained a RMB1.5 billion bank loan credit from the Agricultural Bank of China Shandong Branch by pledging its well-known trademark 'Lu Hua'. In practice, the brand owner first submits a written application for brand pledge financing to the bank. An evaluation agency assesses the value of the patent right, trademark right, etc. The bank reviews the enterprise's basic information and, once approved, the two parties sign a loan and a pledge contract. The brand owner then registers the pledge with CNIPA, and the loan contract can be executed. The brand pledge financing needs to comprehensively consider factors such as brand value, financial institutions, risks and benefits. When selecting a financial institution and determining the amount of financing, it is necessary to fully evaluate and judge to ensure the effectiveness of monetisation and the ability to repay. At the same time, during the pledge period, it is necessary to maintain the reputation of the brand to avoid adverse effects on long-term development.
Seeking compensation through litigation proceedings
The basic purpose of litigation and rights protection is to stop infringement and eliminate reputational and economic losses caused by infringement. For companies with stable and influential brands, seeking compensation through litigation is a common channel for monetisation. When a company discovers others infringing its legitimate rights related to the brand or engaging in unfair competition, such as false advertising or defamation, it can file relevant lawsuits to seek compensation. For example, the international well-known brand 'Durex' was awarded 50 million yuan in trademark infringement and unfair competition cases, and the well-known sports brand 'NEW BALANCE' was awarded 25 million yuan in trademark infringement and unfair competition cases. However, monetisation through compensation obtained from lawsuits involves legal procedures and carries certain risks and uncertainties. Before filing a lawsuit, companies need to fully evaluate the risks and benefits of litigation and choose appropriate legal strategies. During the litigation process, it is also important to maintain the brand's reputation to avoid negative impacts on the long-term development of the enterprise.
Conclusion
The management and monetisation of intellectual property rights are complex systems, involving trademark rights, trade name rights, copyright and other rights. Today, China remains one of the most attractive investment destinations globally, and the long-term positive trend in the Chinese economy will provide development opportunities and broad space for foreign-funded enterprises. The Chinese government has provided high-quality legal support and the policy environment to promote the marketisation and transaction circulation of brands, provided rich channels for the introduction of foreign brands and supported the development of technology-oriented and innovative enterprises as well as overall economic growth.
Against this background, we hope to effectively assist enterprises in managing and protecting their brands' intellectual property rights in China, achieve monetisation of the brands' intellectual property, reduce the risk of brand misuse or misappropriation and safeguard the reputation and market position of brands and enterprises.