How to create a robust online anti-counterfeiting programme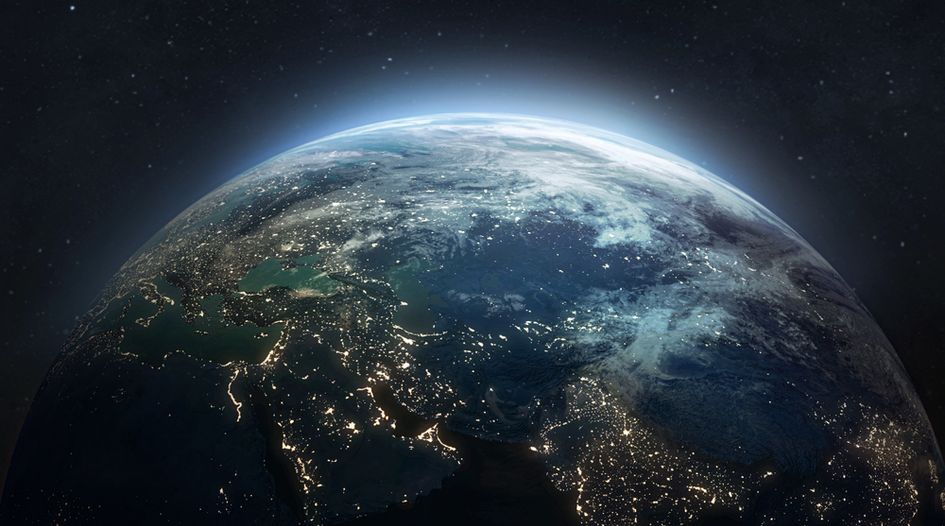 This is an Insight article, written by a selected partner as part of WTR's co-published content. Read more on Insight
Introduction
Counterfeits are becoming a concerning issue in today's global market, with counterfeiting-related problems increasing significantly. China, Hong Kong, India, the United Arab Emirates, Turkey and Russia are among the top provenance economies for counterfeit and pirated goods. Factors including the economic downturn, growth of online marketplaces and direct sales to consumers challenge existing anti-counterfeiting measures and make it easier for counterfeiters to target consumers directly.
The growth of e-commerce has created new opportunities for counterfeiters, making it easier for counterfeiters to list and sell their fake products to unsuspecting consumers. The sheer volume of online transactions and the rapid pace of online sales make it challenging to monitor and detect counterfeit listings effectively. The Internet provides a level of anonymity and global reach that facilitates the sale and distribution of counterfeit products. Counterfeits are a threat to brand value, undermine consumer trust, affect the country's gross domestic product and pose a threat to health and safety.
Anti-counterfeiting laws in China
China leads globally in counterfeit and pirated products, with 80% of the world's counterfeits originating from China. Further, 75% of the total value of counterfeit and pirated goods seized by US Customs and Border Protection (CBP) in 2021 came from China and Hong Kong. China has implemented various laws and regulations to combat counterfeiting in addition to the Trademarks, Patent and Copyrights Law, such as:
Anti-Unfair Competition Law, which prohibits acts such as trademark infringement, false advertising, trade secret misappropriation and product imitation that may confuse consumers.
The Criminal Law of the People's Republic of China includes provisions that criminalise counterfeiting and intellectual property infringements.
China's customs regulations empower customs authorities to enforce intellectual property rights at the border. Customs officials may detain and seize suspected counterfeit goods, conduct inspections and cooperate with rights holders in intellectual property enforcement.
The E-commerce Law aims to discourage counterfeiting in China through heavier fines and places more responsibility on digital platforms to remove sellers of fake goods. The law also addresses false advertising, consumer protection, data protection and cybersecurity. It targets three groups: e-commerce platform operators, merchants who sell goods on e-commerce platforms and vendors with their own websites or social media. Merchants who sell exclusively on social media platforms must register their businesses and pay relevant taxes. E-commerce platform operators and merchants are jointly liable for selling fake products. Platform operators can now be fined up to 2 million yuan for selling counterfeit goods in China.
While China has made efforts to strengthen its legal framework and enforcement measures, counterfeiting remains a challenge due to the size of the market and complexity of supply chains.
Anti-counterfeiting laws in the United States
Counterfeiting is a significant issue in the United States, affecting various industries and posing risks to consumers and businesses. The US Customs and Border Protection (CBP) officers reported a 55% increase in counterfeit goods during the last fiscal year (1 October 2021 to 30 September 2022).
The CBP is the main federal agency responsible for combating counterfeit goods at US borders. Multiple US federal bodies develop and enforce e-commerce counterfeit goods regulations alongside the BCP, including the US Consumer Product Safety Commission, the US Food and Drug Administration, the Office of Intellectual Property Rights, the Federal Bureau of Investigation, and the National Intellectual Property Rights Coordination Center.
In 2020, the US administration issued an executive order to renew efforts to combat the e-commerce counterfeit goods market and introduced the SHOP SAFE Act of 2020. This put the onus of combating counterfeiting on third-party e-commerce platforms by making them liable for any consequences of counterfeit sales. Further, if counterfeit goods are being sold on a rogue website with an infringing domain name, the trademark owner may seek the transfer or cancellation of the domain name.
The Trademark Counterfeiting Act, 18 USC § 2320 (TCA) enacted in 1984, is the primary federal criminal law covering counterfeiting. It has amended the federal criminal code to make violation of the Lanham Act by the unauthorised or intentional use of a counterfeit trademark, a federal offence. Civil enforcement remedies for counterfeiting are provided by the Lanham Act. Owners of registered marks may also bring an action for trademark infringement under 15 USC § 1114, or absent a registration, infringement of unregistered marks and/or federal unfair competition under 15 USC §1125(a).
Anti-counterfeiting laws in India
India has experienced tremendous growth in online marketplaces developed both internationally and domestically. However, with the rise of e-commerce platforms, the menace of counterfeiting has increased substantially. Counterfeiting not only affects the brand value but also puts the well-being of the consumer at risk through the sale of sub-standard products.
According to a report prepared by Crisil and the Authentication Solution Providers Association (ASPA), almost 25%-30% of all products sold in India are spurious with counterfeiting being most prevalent in apparel and FMCG sectors, followed by pharmaceutical, automotive and consumer durables. The State of Counterfeiting in India – 2021 report published by ASPA Global highlighted that the five sectors most affected by counterfeiting were currency, FMCG, alcohol, pharmaceutical and tobacco. The report also found that the states of Uttar Pradesh, Bihar, Rajasthan, Madhya Pradesh, West Bengal, Punjab, Jharkhand, Delhi, Gujarat, and Uttarakhand had the most counterfeiting incidents.
EUIPO and the Organisation for Economic Co-operation and Development (OECD) jointly published a report on 'Dangerous Fakes' listing India as one of the top countries in various categories when it comes to the origin of fake goods. Similarly, the office of the United State Trade Representative published a report called 'Special 301', which outlined issues with counterfeiting in general and revealed a list of markets located in Mumbai, Delhi and Kolkata that are notorious for selling counterfeiting products.
While India has no legislation dealing specifically with counterfeiting and piracy, civil, criminal and administrative remedies are available under various statutes:
The Trademarks Act, 1999 provides for civil and criminal remedies against infringement of any trademark, whether registered or not. Although the statute neither defines 'counterfeiting' nor provides penalties against it, it contains provisions regarding 'falsifying a trademark' or 'falsely applying for a trademark'. The act allows the owner of the trademark to file a suit against infringement and passing off. Sections 103 and 104 of the Act provide for penalties for applying false trademark and/or trade description, etc with imprisonment of up to three years and a fine ranging from 50,000 to 200,000 rupees. Section 115 of the Act gives powers to the police to search and seize infringing and counterfeit products.
The Copyright Act, 1957, at Section 55, provides various civil remedies for infringement of copyright such as injunctions, damages and account of profits. Section 64 empowers the police to seize all counterfeit software copies. Section 63 provides for imprisonment of up to three years and fines up 20,000 rupees in case of infringement or abatement.
The Patents Act, 1970 grants patentees a monopoly right in respect of an invention for a term of 20 years. The patentee can institute a suit seeking remedies, such as interlocutory/interim injunction, damages or account of profits and permanent injunction, all of which are civil remedies.
The Design Act, 2000, at Section 22, provides that anyone committing an act of piracy shall be liable to pay to the rights holder up to 50,000 rupees per registered design. The rights holder may also seek interim relief and an injunction, provided that they can prove that the alleged infringing act involves their design resulting in an economic loss.
Counterfeiting is a widespread commercial crime. The Commercial Courts, Commercial Division and Commercial Appellate Division of High Courts Act, 2015 established commercial courts at the district level, commercial divisions in High Courts, and commercial appellate divisions to deal with specified commercial disputes and with jurisdiction to deal with cases relating to counterfeiting. Further, the following forms of interim relief are available from the commercial courts:
Anton Piller order: This allows the right holder to visit the defendant's premises along with the local commissioner appointed by the court, to search and seize counterfeit goods. These goods are returned to the defendant with an undertaking that the goods will be safely preserved until further orders of the court.
John Doe order: This is similar to an Anton Piller order with the only difference being that the defendants are unknown or not named. This remedy is sought when it is difficult to identify the counterfeiter or when the counterfeiter is operating out of temporary premises.
The Indian Penal Code, 1860 sets out punishments for cheating, counterfeiting and possession of instruments for making counterfeits etc under chapter XII of the Act. The code's provisions can be invoked in criminal actions, in addition to the provisions of specific statutes.
Other pieces of legislation, such as the Drugs and Cosmetics Act, 1940 and the Food Safety and Standards Act, 2006 also play a vital role in preventing counterfeits, especially in respect of pharmaceutical and food products. The laws empower enforcement agencies to seize and confiscate adulterated, spurious or misbranded goods and suspend the manufacturing licences of the people involved.
The Information Technology Act (ITA) and the Information Technology (Intermediary Guidelines and Digital Media Ethics Code) Rules, 2021 provide for the liability of internet intermediaries, such as internet service providers, e-commerce websites and online payment gateways. While the intermediaries can claim safe harbour by limiting their liability under certain exemptions provided under the ITA, the Indian courts are now also taking a stricter view on internet intermediaries, and the scope of safe harbours enjoyed by intermediaries is narrowing, putting greater responsibility on intermediaries to prevent online infringement.
Another effective legal framework to resolve issues relating to domain names in India is the IN Domain Name Dispute Resolution Policy (INDRP). Any person aggrieved by the registration of a '.in' domain on the grounds that it is identical or confusingly similar to his or her name or trademark may file a complaint before the National Internet Exchange of India, an administrative body for resolving issues under INDRP. It provides a quick and effective grievance redress mechanism, and the proceedings are arbitral.
The Indian government has undertaken various initiatives to address counterfeiting. Specialised bodies such as the Intellectual Property Rights (IPR) Cell at Custom and the Economic Offence Wing (EOW) under the Central Bureau of Investigation (CBI) to investigate and prosecute counterfeiting cases have been set up. Additionally, awareness campaigns and training programmes are being conducted to educate stakeholders about the importance of intellectual property rights and the risks associated with counterfeiting.
Best practices for e-commerce platforms
E-commerce platforms and third-party marketplaces play a crucial role in combating counterfeiting due to the significant presence of counterfeit products in online marketplaces. Below are some best practices that e-commerce platforms can adopt to effectively combat counterfeiting and provide a more trustworthy and reliable platform to consumers:
Robust seller verification: Implement a stringent seller verification process to ensure that only legitimate sellers are allowed to list and sell products on the platform. This can include verifying seller identities, business registrations and contact information to minimise the risk of counterfeiters infiltrating the platform.
Proactive content monitoring: Utilise advanced technologies and algorithms to monitor product listings, product descriptions, images and user-generated content for potential counterfeit or infringing items.
Fast and efficient takedown processes: Implement streamlined and efficient takedown processes to respond to infringement notices promptly. Set clear timelines for review and removal of infringing listings, and provide regular updates to rights holders on the status of their requests.
Product authentication technologies: Encourage sellers to adopt product authentication technologies, such as unique identifiers, holograms or QR codes, to help consumers verify the authenticity of products. Collaborate with brands to integrate authentication technologies into product listings and provide guidance to consumers on verifying genuine products.
User reporting mechanisms: Encourage users to report suspicious or infringing listings through a user-friendly reporting mechanism.
Collaboration with rights holders: Foster strong partnerships with brand owners and rights holders. Engage in regular communication, share information about counterfeit trends and collaborate on proactive measures to combat counterfeiting. Establish dedicated channels for communication and develop effective mechanisms for cooperation.
Further, various e-commerce platforms have adopted mechanisms to combat counterfeiting. In addition to traditional anti-counterfeiting technologies, such as holograms, RFID tags and watermarked packaging, there are numerous modern technologies in place to protect from counterfeiting:
Blockchain technology can be used to create a digital record of a product's authenticity, making it difficult for counterfeiters to reproduce. This technology can be used to trace a product's path through the supply chain, allowing companies and consumers to verify its authenticity.
Artificial intelligence (AI) and machine learning (ML): AI and ML algorithms can be used to analyse large amounts of data, such as product images or packaging, to identify unique patterns and characteristics of authentic products.
NFC (near field communication) tags: NFC tags are small chips that can be embedded in a product and can be scanned with a smartphone. These tags can be used to store information about a product, such as a unique identifier or a link to a website that verifies its authenticity.
Augmented reality (AR): AR technology can be used to create interactive experiences for consumers, such as virtual tours of a manufacturing plant or demonstrations of how a product works. This can help educate consumers about a product and facilitate the identification of authentic products.
Encryption: Encryption can be used to protect the authenticity of a product by encrypting information and creating a digital signature.
Recently, Amazon, the world's largest online retailer, launched its Anti-Counterfeiting Exchange (ACX), an initiative aimed at tackling counterfeit goods on its platform.
Conclusion
The issue of counterfeiting is a sensitive one that needs to be addressed with utmost importance, and it is imperative to adopt a comprehensive approach and put in place stricter norms to deal with counterfeits. A holistic approach involves considering all aspects of the counterfeiting ecosystem, including prevention, detection, enforcement, education and collaboration. It requires a combination of legal measures, enhanced enforcement efforts, public awareness campaigns, technological advancements and international cooperation. Furthermore, by working together, governments, law enforcement agencies, intellectual property owners, online platforms and consumers can create a united front against counterfeiting. Collaborative efforts can lead to more effective detection and enforcement actions, improved information sharing, and the development of best practices that can be implemented globally.