Innovation at the EUIPO: spotlight on public outreach and value-add services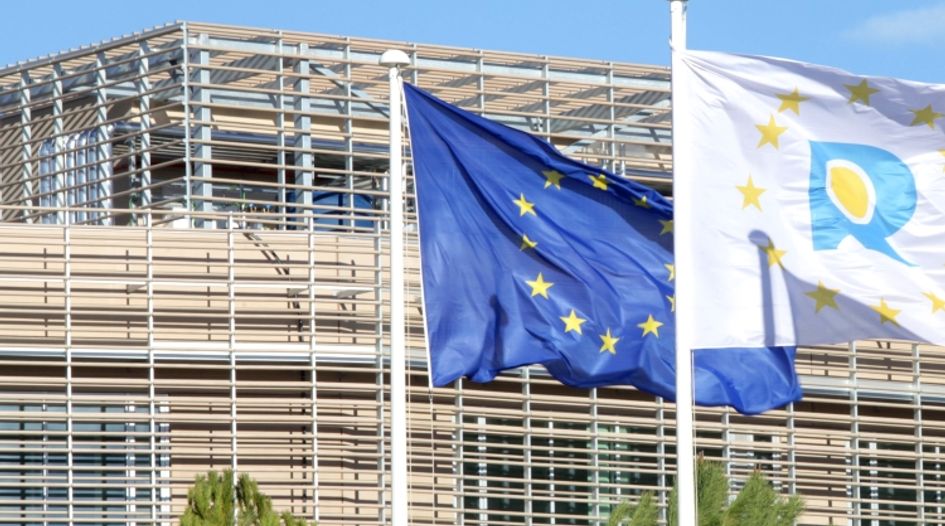 In this second part of exclusive insights from the EU Intellectual Property Office (EUIPO), the agency shares more of its innovative tools and services and what it is developing for the future.
In this second part, representatives from the EUIPO share its work on trademark dispute mediation, IP valuation, brand awareness, research and studies, collaboration efforts with other IP offices, and the tools currently in development.
(You can view the first part of this article here)
Innovation insights from the EUIPO:
Value-add propositions
Does the office offer trademark dispute mediation services?
Since 2011, the EUIPO has offered mediation in inter partes trademark and design cases at appeal stage. Expert IP lawyers, who are also certified mediators (CEDR and CIARB certification), provide a mediation service in nine EU languages (all EUIPO mediators are capable of working in at least three, and as many as five, different languages each). The CVs of the EUIPO mediators are available online, to allow potential mediation participants to choose a mediator and linguistic profile that best suits their needs. Mediation is entirely free when held at the EUIPO's Alicante headquarters, and can be arranged in as little as 24 hours. Online mediation sessions are also an option for participants.
More recently, an Alternative Dispute Resolution service has been established within the Boards of Appeal at the EUIPO, making mediation only one of several options offered by the office. The current alternative dispute resolution system is based on several components (pre-dispute interventions, including pre-Appeal ADR measures, dispute resolution schemes, mediation and conciliation) and is supported by state-of-the-art technology. Planning has begun for an online dispute resolution platform which will make all services related to ADR, including the initial request, the exchange of documents, the core online sessions and the conclusion agreement, available in electronic format. Also planned is a trademark prognosis and dispute resolution mechanism based on AI.
Does the registry offer brand/trademark-based financing, or any services involving brand valuation and/or financing?
Our IP SME Scoreboard survey, released at the end of 2019, showed that even though access to finance is often listed as one of the biggest problems facing SMEs, only 21% of SMEs with registered IP rights have had their assets professionally valued, and even fewer (13%) have attempted to leverage finance using their IP rights. As a result, in the context of the SME Programme, the EUIPO is currently investigating IP valuation as an optional service for SMEs, with a focus on trademarks. The first step will be to develop a roadmap for an IP valuation system, as there are several different valuation mechanisms currently used, and no harmonised approach between the different service providers.
Does the office host IP legal advice information/workshops for SMEs?
In terms of legal advice, the office has recently launched a new SME support service, which had been scheduled to be launched next year, but was brought forward as a response to the covid-19 crisis. The service allows SMEs to request personalised IP support through an online form on the Ideas Powered for Business hub; support which can take the form of legal advice provided by lawyers based across the entire EU, who have volunteered their time for free. This pro bono service is complemented by Effective Dispute Resolution (EDR), a new SME-centred service at the EUIPO, in which the SME is guided through the amicable resolution possibilities available in the office and elsewhere. An additional advantage here is the possibility of combining parallel disputes at national and international level in one resolution process. The service is run by EUIPO EDR case handlers, who are experienced mediators and negotiators with an established track record in intellectual property, and can be done entirely online. Since the service was launched in July this year, 160 lawyers have offered their services on a pro-bono basis, and over 100 SMEs have requested advice through the programme.
Furthermore, the EUIPO's SME outreach activities, through which we give information on IP are included under our IPforYou umbrella. This work has moved online over the past few months, due to the coronavirus outbreak. By the end of 2020, two virtual fairs and eight IPforYou seminars will be held online, in collaboration with EU national IP offices and EUIPO stakeholders. But now, more than ever, a vital part of our outreach to SMEs is through the wide range of specialised learning products developed by the EUIPO Academy – including webinars on domain names and trademarks as business builders, and trade secrets for SMEs. This output will increase in the coming months, with an increasingly tailor-made approach to SME learning needs being developed under the SME Programme, as outlined in the EUIPO's Strategic Plan 2025. A wide collection of SME-focused resources is already available through the Ideas Powered for Business hub on the EUIPO website. It is also worth mentioning that our flagship DesignEuropa Awards have contained a category for small and emerging companies (SMEs and start-ups) since we started this project in 2016, to underline the importance of the RCD as an attractive and useful IP right for smaller companies.
Partnerships are indispensable in our work with SMEs, as they help us reach businesses much more widely. We've recently signed collaboration agreements with core actors in this field, like the European early-stake investors network, EBAN and Accountancy Europe, and we've joined with the European Digital SME Alliance to offer a webinar on dispute resolution for SMEs. We've also implemented an agreement with the Alicante Chamber of Commerce that aims to make a large part of our online training catalogue more accessible to their members (and through the Chamber's networks, to other firms around Spain), free of charge. This agreement helps Spanish businesses get to grips with IP rights, and also increases the reach of IP knowledge, especially among smaller companies.
Does the office partner with enforcement agencies (including customs, trading standards) or directly help companies/law firms enforce against counterfeit goods?
The European Observatory on Infringements of Intellectual Property Rights (the Observatory) promotes and encourages the fight against intellectual property crime with its stakeholders from the private sector, national representatives (often represented by national customs or police) and civil society groups. The Observatory collaborates with the European Commission (in particular DGs GROW, TAXUD, TRADE and JUST), the EU's law enforcement agency, Europol, the EU's agency for criminal justice cooperation (Eurojust), the EU's agency for law enforcement training (CEPOL), and the European Anti-Fraud Office (OLAF), as well as international partners.
Furthermore, the EUIPO facilitates information exchange between rights holders and national enforcement authorities and OLAF through its IP Enforcement Portal (IPEP), which is the essential bridge between rights holders and enforcement authorities. Through the IPEP, rights holders enter their product details, IP rights information and contact details (currently there are more than 30,000 IP rights in the tool, from approximately 1,000 companies). This information is then shared, securely and safely, with all or some of the 68 EU enforcement authorities that access it. In addition, the EUIPO has developed training programmes for the various national law enforcement authorities involved in the fight against intellectual property rights infringements.
Since 2015, we have been working closely with Europol through annual agreements; this relationship was further deepened through the recent four year Cooperation Agreement (2020 to 2023), continuing the EUIPO's support for Europol's IP crime unit (the IPC3). With Eurojust, the EUIPO has established a network of prosecutors from the EU Member States and neighbouring countries, the European Intellectual Property Prosecutors Network (EIPPN). In addition to a yearly workshop (usually with around 60 participants), best practice case examples are collected, analysed and disseminated in the network in cooperation with the United Nations Interregional Crime and Justice Research Institute (UNICRI).  And over the past 12 years, we have hosted more than 80 judges' seminars (with approximately 4000 participants overall), on various topics related to IP protection and enforcement.
Public outreach
Does the office host any trademark education/awareness events aimed at the general public?
The EUIPO organises the DesignEuropa Awards, now a fixture on the international design calendar, which have featured finalist and winning designs from SMEs, one-person design studios and multinationals over the course of their two editions. Honoured as DesignEuropa Lifetime Achievement Award winners have been internationally renowned designers Giorgetto Giugiaro (in 2016) and Hartmut Esslinger (in 2018), both users of the RCD system during their long and storied careers. The Awards are heavily covered in the international media, and were conceived as a vehicle to raise awareness of the impact and contribution of design-intensive industries to the EU economy, and of the Registered Community Design as a valuable IP right.
On top of that, the Ideas Powered youth initiative gathers young influencers from all over Europe, for a series of events devoted to the protection and understanding of intellectual property, supported by a suite of social media accounts.  As part of a dedicated project to introduce IP (and the concept of reward for creativity and innovation) in education, we organise national educational events including in schools,  in collaboration with a dedicated network of representatives from ministries of education and IP offices. Also targeting the general public, the EUIPO has developed at multilingual, tailored set of FAQs on copyright, as well as agorateka, an EU portal gathering digital legal offers, to allow people to easily access legal content in music, TV & films, sports, games and e-books, no matter where in the EU they live. The EUIPO supports national citizen awareness events and activities in the form of grants awarded through an open call for proposals. Another project, Authenticity, is being developed to create local outreach events at metropolitan level in the EU in collaboration with local authorities and stakeholders. The project's first certified "Authenticity" is Thessaloniki, the second-largest city in Greece.
Underpinning all this work is the vast catalogue of webinars and training materials, for non-specialised audiences as well as professionals, produced by the EUIPO Academy, which is freely available through the Office's Learning Portal. All resources are free-of-charge, and taken together they represent a comprehensive and highly varied compendium of broad-based IP learning material. Currently, there are more than 800 courses in the portal (many of them with certificates), aimed at complete beginners, intermediate and advanced users. As well as webinars on trademarks, designs, patents, geographical indications, trade secrets, plant variety rights, enforcement issues (and so much more), we have a library of webinars on issues like artificial intelligence, video games and IP, topical case law (like the recent Brompton case), 3D printing, and many other topics. We also run regular Tuesday webinars on a variety of IP-related subjects, which are open to everyone, and also offer learning materials aimed at students, like our IP Teaching Kits.
Does the IP office use social media to spread awareness of IP?
The EUIPO currently maintains 15 social media accounts, with further expansion planned around its future SME activities in 2021. Each account has a particular dynamic and target audience, to better raise awareness on the value and importance of intellectual property to our economy and society.
For example, the EUIPO Twitter account is our 'breaking news' channel, with updates and information on the office's own activities and those carried out jointly with partners. Through our LinkedIn account we focus on case law and legal issues (including decisions from the EUIPO Boards of Appeal) as well as more in-depth updates, while Facebook is our channel for events and community outreach. Interviews and promotional material are broadcast through the EUIPO YouTube channel.
The Ideas Powered suite of social media accounts (Twitter, Facebook and Instagram) supports our intellectual property awareness activities towards young people, and are supported by some of Europe's most active young digital influencers. We also maintain Twitter, Facebook, YouTube and LinkedIn accounts for the IP Key and ARISE+IPR projects funded by the European Commission and implemented by our office, all of which give information and updates on the EU's activities (and those of our national and regional-level partners) to reinforce and promote the value of intellectual property rights in China, South-East Asia, Latin America, Africa, the Caribbean, and Georgia.
We maintain an Instagram account for our flagship DesignEuropa Awards, which disseminates information about the Awards themselves, the finalists, the Registered Community Design, and the importance of design as a motor of job creation and economic growth. Finally, we run an Instagram account as an online multiplier for our IPdentical short film, released in 2017, and designed to raise awareness among young people and film audiences about the value of intellectual property.
Does the office conduct and publicly release research/studies about trademarks or brands?
The EUIPO, through the European Observatory on Infringements of Intellectual Property Rights, publishes numerous studies and reports every year, falling into the following main categories:
The knowledge of, and attitudes towards, intellectual property rights among European citizens, and in particular among young people.
The main studies in the first category include the IP Contribution study from 2019 which showed that 45% of GDP and 39% of employment in the EU are generated in the IPR-intensive sectors, with a large part in the trademark intensive sectors. In the second category are a number of studies of the impact of counterfeit goods on the legitimate economy in the EU, showing that for the sectors analysed, sales losses amount to 56 billion EUR annually, with almost 470,000 jobs in the legitimate industry lost as a result. In a joint study with the OECD, the central finding was that 6.8% of EU imports from the rest of the world, or 121 billion EUR, consists of fake goods. Our most recent study with the OECD was published in March of this year and concentrated on the trade in fake medicines at international level.
Finally, in the third category, the IP Perception study, published in 2017 (and about to be updated) showed that large majorities of Europeans have a positive view of IP, but significant proportions nevertheless admit to buying fakes or accessing illicit content online, in violation of copyright.
On top of that, more specialised studies are also carried out, such as studies of the business models used by IPR infringers, the threat posed by IP Crime (with EUROPOL), the link between IPR infringement and other types of organised crime (with EUROPOL), the role played by Open Source Software in the EU, the knowledge and use of IPR by European SMEs, and other topics related to IP.
Altogether, in 2019, the Observatory published 16 reports. All the main studies are summarised each year in the Status Report on Infringement, and they are updated at periodic intervals, usually every two to three years.
Does the office attend at non-IP specific events in an effort to spread awareness of IP to non-legal audiences?
We attend business trade fairs for start-ups and entrepreneurs, often together with the EU national IP offices, including BIZ Barcelona, the iENA fair, the Transfiere Fair and the Salon des Entrepreneurs Nantes Pays de la Loire. Now, due to the current restrictions, we are currently participating in virtual events; in close collaboration with INPI, we recently attended a virtual fair for SMEs organised in France (Salon des Entrepreneurs 2020) with 267 visits to our stand and more than 300 unique connections to the webinar on IP basics. The office will attend the 2020 EBAN Summit to promote the value of IP as an asset for business angels and investors, and recently we've been involved in giving ad-hoc training sessions to crowdfunding platforms, to underline the importance to start-ups of registering IP rights.
Overall, through the SME Programme, we're creating a wide network of partners (including accountancy organisations, banks, business angels, crowdfunding organisations, national and regional digital SME associations) with the aim of helping more SMEs learn about IP and to make it easier for them to access IP rights.
Does the registry collaborate with other national IP offices on the development of innovative tools/services?
Cooperation is part of the DNA of the EUIPO. Over the lifetime of our first and second Strategic Plans, we've developed a full suite of innovative tools and services for the use of EU national IP offices, not least of which has been the construction of a full trademark and design e-filing system (the front office), along with an intuitive e-services system, and a powerful back office which aids the examination process, for national office use. A total of 21 EU national and regional IP offices have partnered with us to implement some or all of these services.
Furthermore, we collaborate internationally too; through bilateral cooperation, through multilateral cooperation in TM5 and ID5, through EU-funded projects (which have a strong IT modernisation component), and through the ICT Roadmap meeting, a specialised international platform to discuss IP-relevant topics in the IT area (we are hosting the next meeting in October). We play a vital role, together with our partners, in the modernisation and development of the IP system at an EU and at a global level, and in this context, we were proud and honoured to win a European Public Service Award for our work in promoting digitalisation to enhance economic growth.
At European Cooperation level, we work collaboratively with EU national IP offices, and supported by our Digital Transformation Department, have fostered innovative development for more than a decade. The initial launch of e-filing, e-services and the back office function for national IP offices during the lifetime of the first Strategic Plan (the Software Package) was succeeded by a wave of improvements in the second Strategic Plan, including work to support national offices in the transposition of the Directive on accepting new types of trademarks. Over the past six months, six national EU IP offices have upgraded and added new functionalities to their back office systems in order to increase efficiency and operational effectiveness, as well as to comply with the new directive. Other projects included digitising historical files and documentation related to trademark and design dossiers across the EU (with nearly a million files digitised by the end of the year) and project and quality management certifications for IP offices and staff. This action has led to 10 ISO 9001 certifications, or upgrades of existing certifications, in national EU IP offices, and more than 400 staff members trained and certified in PRINCE 2 methodologies.
Looking ahead to the Strategic Plan 2025, and the activity planned for the next five years, the array of European Cooperation projects already developed in the office offers EU National IP Offices the possibility to make use of the experience and know-how gained by the EUIPO, and to adapt innovative tools and services to meet their needs. For example, over the coming years, chatbots will be used to guide users while filling applications at EU national IP offices, while an image search functionality will be made available to EU IP offices to integrate into their own systems. API development will be made available to EU national IP offices for filing purposes, and big data will be used to identify opportunities to improve the time it takes to register a trademark or a design at national office level (by automating tasks). AI tools that are already used by the EUIPO's examiners in absolute and relative grounds examination will be adapted and integrated into the systems of participating EU national intellectual property offices, and over the lifetime of the next Strategic Plan, tools will be developed that can be deployed in the cloud, with cloud services provided to EU national IP offices that may require them.
In addition, collaboration with the European Patent Office and the World Intellectual Property Office is envisaged on extending the possibilities of tools and services already deployed at EU national IP offices, namely the front and back office systems. Cases that are currently planned include filing international applications for trademarks through the current front office user area, and management of the full life cycle of an application in the back office area. Coordination with WIPO is already taking place here. Furthermore, we continue to work with other EU agencies on technology modernisation, including the Community Plant Variety Office, with which we have a specific project on the searchability of plant varieties.
Finally, are there any other developments planned at the office over the next 12 months to improve the experience for users or to help raise awareness of trademarks?
The next 12 months will be very busy at the EUIPO in terms of enhancing user experience and also in terms of raising awareness of IP. Firstly, simplified e-filing for SMEs will be rolled out through our IP for Business hub, making it even easier for SMEs to access their IP rights with us; we're working intensively to have this delivered in the coming months. More usability enhancements are on the way for TMview and DesignView, and we'll work with our Chinese counterparts to incorporate CNIPA's data into TMview, on the basis of an agreement signed by our Executive Director and Commissioner Shen Changyu last month.
Furthermore, we will be updating the systems we've built with the EU national offices to allow them to further improve their online platforms; in fact, over the next 12 months, two national offices will pilot new online capabilities which will be built by the Cooperation Projects, meaning that the filing and follow-up process of applications and claims will be fully electronic. On top of that, two EU national IP offices will also pilot our blockchain link to TMview and DesignView in the first quarter of next year, and work will continue to help more offices join this project.
Underpinning all this will be the expansion and extension of our internal examination tools, to further streamline our workflows and help us provide a better service to our customers. Our Stakeholder Quality Assurance Panels (SQAP), where our users give feedback on the quality of our decisions to narrow the gap between internal and external perceptions of quality, will continue to strengthen in 2021. They've been joined by a new initiative – our Customer Focus Panels (where our customers give input on our tools and services). In parallel, we'll intensify our work to improve customer segmentation and journey, an important project under our Strategic Plan 2025, so different types of users can more quickly access the services they need. At second instance the work of the Stakeholder Advisory Board (SAB) set up by the EUIPO Boards of Appeal will continue, to allow users to consult on new initiatives and inspire new solutions and approaches. And we'll intensify work, under the Strategic Plan 2025, to help us adapt our services to the growth of e-commerce, with a particular emphasis on online commerce-focused SMEs.
In terms of awareness-raising, we're currently working with 27 EU national IP offices to plan the promotional activities that will be included in our 2021 cooperation agreements; we expect to jointly run approximately 170 awareness-raising activities on trademarks and anti-counterfeiting next year (fully one third of which will be SME-focused). Key projects like Authenticities will continue to grow, with more cities set to join in 2021. Outside the EU, the IP Key and other EU-funded projects in China, South-East Asia, Latin America, Africa, the Caribbean, and Georgia will continue to deliver seminars, knowledge-transfer workshops and on-the-ground activities to increase awareness of IP. We'll continue to run EU-wide media campaigns to promote the research work of the European Observatory on Infringements of Intellectual Property Rights, and we look forward to the IP Enforcement Summit and the Ideas Powered annual event with young digital influencers during the summer of 2021.
Finally, over the next 12 months, we'll be intensifying our awareness work towards SMEs, with communication and outreach core pillars of our SME programme. And we'll help to close out 2021 with the third edition of our flagship DesignEuropa Awards, which will take place in Eindhoven during Dutch Design Week, one of the biggest and most comprehensive design events in Northern Europe.
You can view the first part of this article here.
View all articles in this series from the map below (click any country to view the article):