Innovation at the EUIPO: spotlight on digital tools and services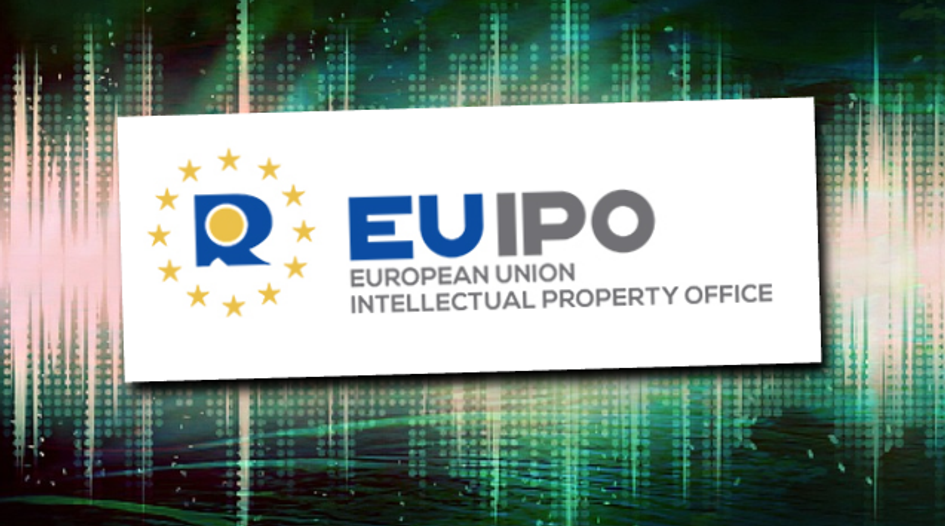 In a new regular series on WTR, national intellectual property offices share the innovative non-core tools and services that they have launched or are developing for the future. This week, we focus on innovation at the EU Intellectual Property Office (EUIPO), with this first part being on its digital tools and services.
Over the past few years, WTR has ranked the leading 50 IP offices across the world by the non-core tools and services they offer. In that time, the EUIPO has topped the ranking every year until the latest edition, when it was narrowly overtaken by the Singaporean IP Office (which shared its innovation insights earlier in this series). With its collaborative approach, the EUIPO is well-known in the trademark community for its cutting-edge tools and partnerships with IP offices.
Today, then, representatives from the EUIPO write exclusively for WTR on the innovative tools and services that the agency offers – and also reveal some of those planned for the future. In the first part of these insights, the spotlight focuses on its digital services.
(You can view the second part of this article here)
Digital innovation insights from the EUIPO:
Has the office made any significant changes to its website to improve functionality and user experience in the past 12 months?
The EUIPO is a global IP office, with registered users from 200 countries and regions around the world, and a business that – quite literally – never stops. We receive over 13,000 trademarks per month, at every hour of the day and night, in 23 languages. As a result, our biggest technical challenge over the past 12 months was the worldwide disruption caused by covid-19. 
The extensive investment the office has made over the years in its IT modernisation programmes allowed us to adapt and to update our services to the conditions caused by the pandemic. Business, in other words, continued uninterrupted. Cloud infrastructure improvements and advanced solutions that could be accessed by users, even when they were locked down at home, were vital here. Customer-friendly security and intuitive user interfaces helped us to work to serve our customers, and helped them continue to do business with us, even in the middle of these unprecedented events. For example, we integrated a fax alternative button into the user area of our website, so customers who would normally use the fax system could send us an electronic communication instead, if they were confined at home, and we added a covid-19 hub, with continually updated information about the office's situation throughout the lockdown period here in Spain, and our actions to support users.
Elsewhere, during the last 12 months, we became a participating office of first and second filing in the WIPO Digital Access Service, allowing the electronic exchange of priority documents among participating offices. We linked up with the '.eu' domain name registry, EURid, to inform users, once they've filed their EUTM application, whether or not the corresponding '.eu' name is available. Users can now also sign up to receive alerts if a domain name is registered with the same name as their EUTM. And, of course, we built and launched the Ideas Powered for Business hub, providing a one-stop gateway to all our SME-focused services, including personalised support for small businesses, available in 23 languages.
Overall, though, our return to normal business levels, in terms of both input and output, would not have been possible without years of continuous improvement of our website and our online tools. The effects of the pandemic have been transformative; the importance of technology as a driver and facilitator of business has never been so clear, and this is something that we take with us as we begin our Strategic Plan 2025 at the EUIPO.
What are some of the digital improvements the office has planned for the future?
As part of our 2025 Plan, we're implementing two major and far-reaching programmes to fully realise the office's digital evolution over the next five years. The first is the 'Robust Digital Backbone' programme, which centres on the cloud, on security (a top priority for the office, especially in terms of monitoring, capacity-building and certification through audits like SOC 2), on our online platform and applications, and on our fee management system. There is also the 'Digital Evolution' programme, which will help to keep us as a reference point for the use of technology in the public sector; it includes projects on artificial intelligence, a blockchain IP register, data literacy (applying big data), and other actions which will help us harness emerging technologies to improve our business processes.
However, our largest single future project is the transformation of our website, which was last revamped in 2013. The next version will be a modern and cloud-based online platform, which will provide a wide and integrated range of services oriented to different customer segments. An API portal will allow customers to extract relevant information from EUIPO databases, communicate with the office, or send batches of electronic filings through a controlled and secure channel. We will also integrate high performance and size-independent file download and upload mechanisms, and we will introduce a new generation of electronic communications, covering all procedures with the office. An advanced user area will enable users to manage their IP portfolio with the EUIPO, aggregating files belonging to the same owner in EU national IP offices or WIPO. This area will communicate with the back office workflows, so that it interacts directly with the office's processes, reducing written communications and allowing faster and simplified interactions between the EUIPO and its users.
Other projects in the pipeline include a simplified e-filing system for SMEs, with a hybrid chatbot and online chat virtual assistant, and AI used to treat goods and services. It will be fully responsive and based on APIs, which can be easily integrated into third party applications.
Does the registry offer online filing of trademarks, and what improvements have been made to the e-filing platform in the past 12 months?
The EUIPO has been a pioneer in e-filing for many years now, not just for its own customers, but through its European Cooperation activities, in conjunction with the national and regional IP offices of the EU.
The EUIPO presently offers two routes to file EUTMs online – advanced and five step. The five-step route allows users to file their trademarks in five easy steps and to be published in half the time or less, compared with regular applications. The availability of a third route, part of the simplified easy e-filing referenced above, is planned to be launched in the near future.  We recently expanded our online chat facility to all users, giving more support during the e-filing process. 
Within the e-filing system, the Goods & Services Builder supports users in creating a list of goods and services that is compliant with the Harmonised Database (or 'HDB', containing goods and services terminology that has already been pre-approved by all national and regional intellectual property offices in the EU, with terms chosen from the HDB being automatically accepted at EUIPO). Lists created with the Goods & Services Builder can be exported to e-filing or saved by users for future use.
Over the past 12 months, intensive work has been carried out through European Cooperation at the EUIPO, working with national and regional IP offices to bring added benefits to users. So far, 12 offices improved their e-filing platforms with our technical and financial support to bring increased benefits to their users and to comply with the new Directive on accepting new types of trademarks (Directive (EU) 2015/2436 of the European Parliament and the Council). One office has successfully deployed an electronic filing system for designs, making it the 21st EU offices with the European Cooperation Front Office system integrated locally. The EUIPO is working with the EPO and WIPO to facilitate the extension of these tools for the benefit of the whole IP network.
Does the registry offer a searchable database of trademark applications/registrations on its own web platform?
Within the EUIPO website, the eSearch Plus system (our database search) has been enhanced with a powerful image search facility for trademarks and designs. The system is fully searchable in 23 EU languages, with a basic and advanced (and customisable) search, the ability to set monitor and watch alerts, and a detailed file view, through which actions, including requesting certified copies, can be performed.
Furthermore, TMview was born from the EUIPO's cooperation efforts in 2010, and its continued expansion and improvement is a core priority for our office. It is now the world's largest free trademark database; at time of writing, it currently contains nearly 60 million trademarks from 72 European and international IP offices, and is searched, on average, around 1.3 million times each month, through an interface that is available in 36 languages. 2020 saw the launch of an improved version of TMview, with more functionalities and a more intuitive search, including image search capability. At the same time, intensive work was ongoing to improve the quality as well as the quantity of the data in TMview, which is now 95.7% compliant with fundamental data quality indicators. In addition, the EUIPO is making the CTI Data Quality Validator tool available to EU IP offices to aid the data quality process.
In addition, the office has also deployed a regional version of TMview. ASEAN TMview is the common online trademark information platform of the ASEAN Member States, containing over 4.6 million trademarks, and available in English as well as the main ASEAN languages.
Beyond trademark filings and search, are there other services that can be managed and completed on the registry's web platform?
The entire life cycle of a trademark or a design can be managed and completed through the EUIPO web portal, from filing, search, management, application for oppositions, cancellations, requesting a renewal, and now, submitting an appeal. For example, the eAppeal tool, improved and updated in 2019, allows users to file and pay for an appeal online, and includes automatic validation checks. The office's User Area is an intuitive control panel through which you can manage your trademark and design portfolios, manage payment through a current account, set alerts, and, if you are a representative, access a list of the owners you represent. The lifecycle of a trademark or design is completed with enforcement; here, the office is not involved at operational level, but it assists with data and analysis, tools and training and awareness on the importance of IP and the economic and social damage caused by its infringement.
In terms of tools, rights holders can access the IP Enforcement Portal (IPEP), which links them to enforcement authorities, and is a valuable platform in the fight against counterfeiting (particularly now, as our partners, including OLAF, Europol, and Interpol, are reporting increased volumes of counterfeit personal protection equipment and other covid-19 related fake products in circulation). Indeed, this year we carried out a pilot on augmented reality to allow customs officers to do a "hotspot" check in the field of the original product against goods being screened at the border, and we ran a big data pilot, allowing rights holders to analyse customs detentions linked to applications for action in real time, to further improve the IPEP's functionalities.
As previously discussed, TMview is accessible straight from the EUIPO's platform, as is its design counterpart, DesignView (which now has more than 16 million designs from 72 participating offices, the latest being IPONZ). Through DesignClass you can search and translate product indications to apply for design protection, and TMclass is a one-stop classification tool with 81 national, regional and international IP offices participating, available in 44 languages. Similarity allows you to assess whether given goods and services are considered similar (and to what degree) or dissimilar, according to the participating IP offices.
To make our decisions, and those of other relevant bodies easily accessible to users, eSearch Case Law gives access to decision of our office, plus judgements of the EU General Court, the Court of Justice and national courts. At the same time, the trademark and design practice of the office is now available in a fully navigable format, in 23 EU languages, with an advanced search function integrated earlier this year.
Does the office have an API to allow third-party software providers to access trademark application/registration data?
The EUIPO is currently offering private APIs to EU national IP offices and some third parties to access trademark, design, applicant and representative data. We also have public channels for the bulk download of IP rights data (including the Open Data Platform).
In the context of our digital strategy, we've already begun work on public APIs, that we expect to be made available around the beginning of 2021, focusing on data dissemination and the submission of e-filings. The EUIPO's API platform will be supported by a developer portal that will provide technical information about the provided APIs, and will eventually be used to nurture a vibrant developer community. Further capabilities and extra features will be added in the context of our strategic projects, taking into account the needs of the office's userbase and developer community.
Has the office introduced any online services that use artificial intelligence?
Image search has been a feature of both eSearch Plus and TMview for some years now, and work is ongoing to integrate a chatbot assistant that can give 24/7 support to users on their basic questions related to e-filing. A second phase will include questions on the status of files, timelines for publication, and other services, and will be supplemented by support from our Information Centre if the relevant answer can't be given automatically.
We're also working to increase our current AI-based services, in areas including: the classification of goods and services; the comparison of signs; and the comparison of goods and services, to enable our users to predict the possibility of successful registration (for example, allowing users to spot any potential likelihood of confusion).
Almost everything we do has a cooperation dimension, and our use of AI is no exception. In the context of our European Cooperation projects, our AI tools will also be shared with EU national IP offices. We plan to make chatbots available to guide users while filing applications, and make image search available at national office level, so it can be integrated into offices' own systems, to automate Vienna classification, or to provide preclearance information. And AI tools that are already used inside the EUIPO will be adapted and integrated to the systems of any EU national IP office that wishes to use them.
Has the office introduced any online or internal services that use cryptocurrency or blockchain technology?
To give users access to the highest quality data and services, we're using blockchain as the modernised backbone for TMview and DesignView; a core project in our Strategic Plan 2025. In July, a proof of concept successfully implemented our chosen blockchain technology to load and distribute thousands of intellectual property records in near real-time. Now we are beginning the work of connecting EU national IP offices to TMview and DesignView using blockchain; a process that will start with the first pilot offices in the first quarter of 2021.
In parallel, following the EU Blockathon (which was held in 2018 and organised by the EUIPO), the Anti-Counterfeiting Blockathon Forum was launched in 2019, developing a use case for an anti-counterfeiting infrastructure based on blockchain. Through the European Observatory on Infringements of Intellectual Property Rights, a department within the EUIPO, implementation on this project will begin in 2021, focusing on providing the high-level design infrastructure for this solution and mapping its subsequent development.
View the second part of this article here.
View all articles in this series from the map below (click any country to view the article):