USPTO's prioritised covid-19 trademark examinations a positive move but will benefit a small pool of applicants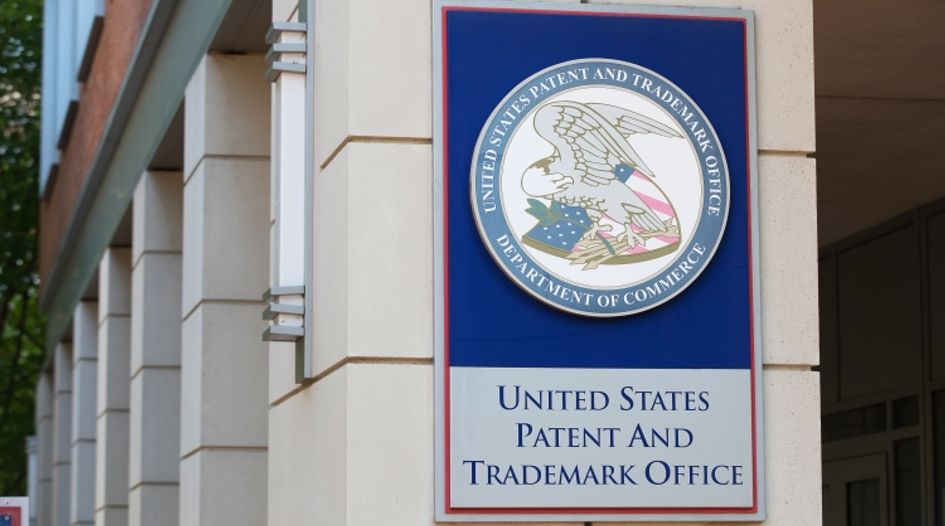 USPTO launches a prioritised examination programme for certain types of application
Petitions for the service now open to those seeking protection for covid-19-related marks
Legal experts point to potential benefits for a small pool of applicants
The USPTO has announced a prioritised examination programme for certain types of trademark and service applications in light of the ongoing covid-19 pandemic. While limited to a small potential applicant pool, one legal expert notes the speedier examination time may benefit those selling personal protective equipment (PPE) on Amazon.
On 8 May, the office established a prioritised examination programme for patents, enabling covid-19-related applications filed by small and micro entities to be put on a fast track for examination. At launch, the office stated that up to 500 qualifying patent applications will be accepted for prioritised examination and exempted from prioritised examination fees (the office seeking to reach final disposition of applications in the programme within six months).
This week, prioritised examinations have been extended, with the office to accept petitions to advance the initial examination of applications for marks used to identify qualifying covid-19 medical products and services (with the fee for such petitions waived).
While trademark applications are generally examined in order of receipt, applicants can petition for 'out of turn' examinations where special circumstances exist, and products for particular covid-19-related marks are deemed to meet that bar. To qualify, the application must cover a product that is subject to US Food and Drug Administration approval for use in the prevention and/or treatment of covid-19 or in a medical or medical research service for the prevention and/or treatment of covid-19. Potentially falling under this umbrella would be marks for diagnostic tests and ventilators, PPE (eg, surgical masks and face shields) and medical services and research for the prevention, diagnosis, treatment or cure of covid-19.
To meet the goal of prioritised examination, where a petition is granted, the application is immediately assigned an examiner, who will speed up examination by around two months. Approved applications will then move to a 30-day opposition period. Petitions are being accepted as of today (16 June).
In a press release explaining the move, Andrei Iancu, undersecretary of commerce for intellectual property and director of the USPTO, stated: "Inventors and entrepreneurs are working around the clock to develop products that will help prevent, diagnose, treat, or cure COVID-19. Accelerating initial examination of COVID-19-related trademark applications for these products, as well as service mark applications for medical and medical research services, will help to bring important and possibly life-saving treatments to market more quickly."
The petition fee is relatively modest (trademark processing fees for petitions to the director are $100), but the waiving of any potential revenue source is notable at present, given the financial squeeze faced by the office. As we reported last week, on 10 June Iancu wrote to senior legislators to warn of a drop in revenues as a consequence of the covid-19 pandemic, revealing that hiring and plans to modernise legacy trademark IT systems are being scaled back due to current economic uncertainty.
Reflecting on the potential impact of this latest development, Eric Perrott, partner at Gerben Law Firm, states that the process could apply to some PPE products sold on online marketplaces such as Amazon, "where trademark registrations are a huge boon to a seller". Thus, a reduction in registration times from nine to 12 months down to seven to nine  months will be useful in that regard.
However, as to the wider benefits, he notes: "There is already an available Petition to Make Special, which provides expedited examination for special cases such as 'the existence of actual or threatened infringement, pending litigation, or the need for a registration as a basis for securing a foreign registration'. Even then, the expedited examination only occurs with the initial examination – it does not apply to any other part of the registration process. Overall, it will save about two months of the process, which might be valuable to a very, very small group of companies. For everyone else, I doubt this will have an impact."
Josh Gerben, principal of Gerben Law Firm concurs, noting: "They are taking an existing programme (the ability to reduce examination time by two months) and applying it to coronavirus-related goods/services.  There would be plenty of other areas of the application process the USPTO could speed up if they wanted this programme to have a greater impact."
For now, though, those with qualifying applications can commence petitions as of today.
---
Copyright © Law Business ResearchCompany Number: 03281866 VAT: GB 160 7529 10