"Your very life may be at risk" – USPTO urged to reconsider domicile requirement due to safety concerns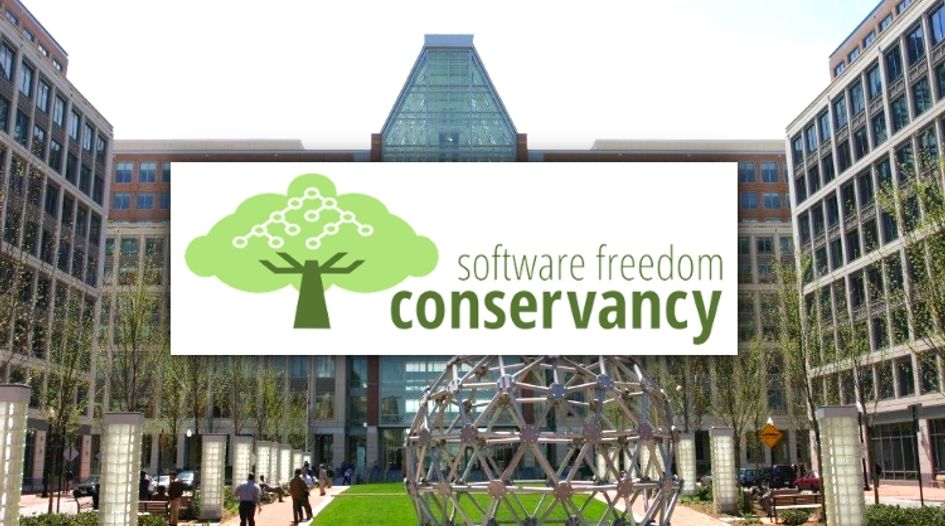 Software Freedom Conservancy submits petition to USPTO seeking rule change
Requests rule requiring trademark applicants to submit personal address removed
Strongly-worded petition claims requirement could be threat to personal safety
Non-profit organisation Software Freedom Conservancy has submitted a petition to the US Patent and Trademark Office (USPTO) asking it to reconsider new rules that require trademark applicants to submit their physical address. Talking exclusively to WTR, the attorney who submitted the petition says that the request is "absolutely a time sensitive matter" due to an ongoing risk of death threats, doxxing, and physical harm.
The petition was submitted yesterday (September 19) by the Software Freedom Conservancy, and is addressed to parties including USPTO director Andrei Iancu, deputy director Laura A Peters and trademark commissioner Mary Boney Denison. It requests that the USPTO reconsider rule changes that were implemented last month in regards to personal addresses. Specifically, the rules are linked to a new requirement that all trademark applicants not domiciled in the United States must engage US licensed attorneys to file and prosecute trademark applications. They were introduced following a sharp rise in suspicious trademark applications, mostly from foreign entities (an issue we have covered extensively).
Shortly after the new rules came into effect on 3 August, details emerged of a "backlash" from the USPTO's own staff over new instructions that some applicants must submit "proof of legal residence in the US". As we reported, one USPTO examiner claimed that "any immigrant who does not have a green card will likely be unable to obtain a trademark registration, even if they hire an attorney in compliance with the new rule requiring US counsel". We also spoke with US attorneys who were concerned that the new requirement to submit "proof of legal domicile" would impact small businesses, students or even domestic violence victims due to PO boxes (and other virtual mailboxes) no longing being allowed on a trademark application form.
A week later, as WTR exclusively reported, the USPTO released a heavily revised examination guide that sought to clear up concerns. The revision removed entire paragraphs and the words 'immigration' and 'visa' were taken out entirely to avoid confusion. Furthermore, an entire section was added to the examination guide on how applicants can make their domicile private. The public domicile waiver allows applicants or registrants to file a petition to make their domicile address private in extraordinary situations. The USPTO did not list exactly what "extraordinary" situations would grant such a petition, although it is understood that it mostly includes safety situations.
However, according to the Software Freedom Conservatory, the revisions do not go far enough – and claims that significant safety issues still exist. Most relevantly for the Conservatory, which is a non-profit representing free and open source software projects, it claims that the personal address requirement "has a direct impact" on such projects and charities. "Anyone hoping to start a new free software project, non-profit community or new business should strongly consider registering the trademark for their brand," an organisation spokesperson said in a press release. "But many of these people will be working out of their homes, and the new rule would unnecessarily require providing this basic, highly sensitive personal information to the entire world – just to get started. Even worse, the poorer the person, the fewer options available for avoiding it."
Crucially, though, the Conservatory's petition makes wider claims on how the domicile rule could impact trademark owners that are "vulnerable", with the petition stating: "Requiring physical address information puts many individuals at significant risk of personal harm. Unfortunately, some individuals have to go to great lengths to hide their residential address because they have stalkers, dangerous former partners, or simply have stated unpopular public opinions for which they received colorable threats to their physical wellbeing. The risk is so well-known that many states have Address Confidentiality Programs to protect the whereabouts of survivors of violence, abuse and stalking."
The petition even includes hypothetical situations to highlight the potential risks. "Take for example a mother of small children who recently successfully ended an abusive relationship," the petition states. "She elects to start a home business so she can earn income as the sole support of her family. As a new small business owner she wants to register the trademark for her business but this small step, a symbol of a new beginning and the tangible ownership of an important business asset, is foreclosed to her because filing an application will reveal to her abuser where she and her children sleep."
According to Pamela S Chestek from Chestek Legal, who filed the petition on behalf of the Conservancy, the risk is very real and pressing. "This is absolutely a time sensitive matter," she tells WTR. "Every day, people are having to expose their residential addresses. Just a few hours after the Conservancy press release, I answered an email from someone who was very concerned because the person had received death threats and was asking about alternatives to using a residential address. It is incredibly sad that we live in a society where simply being different, or stating an unpopular view, provokes true threats. But doxxing is real, swatting is real, domestic abuse is real, and it does not appear that the USPTO adequately considered these risks."
Other potential risks were identified in the petition, including to applicants or registrants that are living in shelters for victims of domestic violence, living in homeless shelters, living with relatives (so cannot provide required documents), or applicants that travel a lot so use a mail forwarding service. There were also general concerns on asking for such private information, especially when other jurisdictions – such as the European Union – are increasingly recognising an individual's right to privacy. "The USPTO has taken a dramatic step in the opposite direction without any examination or explanation why it must expose the most private of information, where one sleeps, to the public at large," the petition claims.
Revision not enough?
Of course, the USPTO's recent revisions to the examination guide attempted to quell concerns over potential safety issues. However, Chestek says the changes were limited and did little to minimise the risks. "Yes, it removed the express mention of immigration, but otherwise the physical address requirement remained the same," she says. "It also added a waiver mechanism to avoid providing a private address, but set an extremely high bar, 'extraordinary', without any guidance on the kind of evidence or support it will look for to satisfy that standard."
In fact, the most strongly-worded section of the petition is when addressing the waiver mechanism. "Working with regimented governmental agencies is already challenging, but there can be little in life more distressing than knowing that your very life may be at risk but you cannot convince a governmental agency that your situation is one that meets their definition of 'extraordinary'," the petition states.
The petition also claims the USPTO has violated multiple acts that make the domicile rule unenforceable, including:
The Administrative Procedure Act;
The Paperwork Reduction Act;
The Regulatory Flexibility Act; and,
Executive Order 13771.
Another major criticism was of how the USPTO actually implemented the new rules, which Chestek claims "didn't meet the legal standard" and feels the physical address requirement was "an afterthought". She adds: "In rule-making, the agency has to explain what it is trying to accomplish, why it needs to be done, and why the proposed change is the best solution – that didn't happen here. The purpose of providing notice about new rules in advance of their implementation is so that the public can give input and advice that the agency might not otherwise have considered. The USPTO did not mention in its 'Notice of Proposed Rulemaking' that it was going to require physical addresses from everyone, so no-one had the opportunity to explain to the USPTO why that might be problematic or perhaps ineffective in accomplishing what the USPTO was hoping to accomplish."
Therefore, Chestek states that the Conservancy "is only asking that the USPTO seek and consider public input, as it should have done originally". Should that request be ignored, the organisation states that the petition is "the first step in a multi-stage effort" to urge the USPTO to reconsider the domicile rule. Asked what those next steps would be, Chestek says: "My hope is that the USPTO will act on our request based on the petition without it having to escalate further. If anyone in the trademark community wishes to support this effort, they should write to the USPTO, title it 'In re Petition for Rulemaking of Software Freedom Conservancy', state that they are writing with respect to the petition of Software Freedom Conservancy filed on September 19 2019, and state their support. It doesn't have to be a formal legal document, a letter is fine. The mailing addresses and email addresses are in the petition."
WTR has contacted the USPTO for its response to the petition. We will update this article should they respond.
Last month's revised examination guide was an attempt by the USPTO to end worries over the new trademark rules. However, as this petition shows, significant concerns remain.