"You don't need to be an attorney to make a huge impact": Netflix's Ali Buttars on the secret to IP success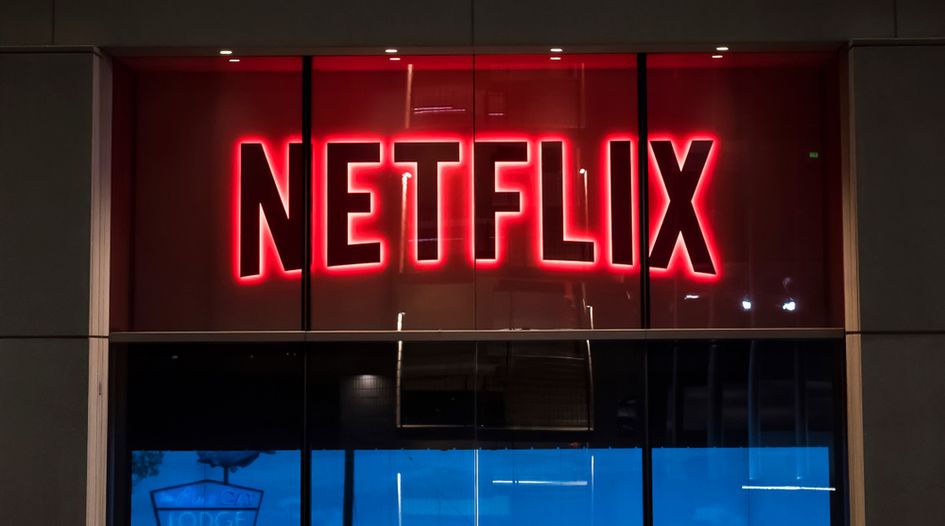 Shortly after winning the In-House Leader of the Year Award, Ali Buttars, head of the trademark team at Netflix, spoke to World Trademark Review about her role at the entertainment, content and production heavyweight, her approach to leadership and the need for greater inclusion of non-lawyers in the IP world.
Q: For the benefit of our readers, could you tell us a little bit about how the team is structured and the nature of the portfolio that it oversees?
A: The trademark team is part of the broader IP team, which is led by Jeremy Kaufman. This, in turn, is part of the content team that makes Netflix's great shows and that is our primary business partner. Netflix's IP team handles a broad range of substantive issues for our business that arise throughout the lifecycle of a production, including issues like life rights, defamation, fair use/fair dealing, copyright, trademark and IP claims.
Within the team, we have both IP generalists (who have a holistic view of the IP issues on given shows and films) and IP specialists (experts who advise on specialised areas of IP risk). The trademark team is one of our specialist teams and focuses on all areas relating to trademarks.
Because the trademark team focuses much of its work outside the United States, it's a part of the international side of our IP team, which is led by Bryce Coughlin and has members around the world (and growing – we're hiring!). Netflix believes that great stories can come from anywhere, so we structured our team this way to be responsive to our growing number of productions around the world and to encourage decision making by subject-matter experts with local expertise.
Our trademark team works closely with our colleagues around the world to develop and manage the trademark clearance and prosecution strategies for our house and title brands, including brand protection. We are also responsible for the localisation of our titles into 30-plus languages, enforcing against bootleg merchandise and misleading uses of our intellectual property, and partnering with our consumer products and marketing teams.
Q: What activities and challenges have kept you busy over the past year?
A: It's 2020 – what hasn't been a challenge? But in all seriousness, at the end of 2019 we made the decision to bring our trademark portfolio work in-house, which meant we needed to build out and transition to a new trademark management database and set up our firms for direct billing (Kristen Merker on our team admirably led this effort). We didn't anticipate doing this during the turmoil of 2020 – which made the task more challenging – but as a team (Kristen, Sam Jeffries and Jen Kim), and with the help of all our amazing outside counsel around the world, we got it done.
Like everyone, adjusting to covid-19 and working from home requires extra effort to make sure we are staying highly connected while working remotely, but ultimately it has brought us closer together and made us a stronger team.
Q: How are your strategies evolving at Netflix, and how easy is it to keep on top of new threats, opportunities and challenges?
A: Netflix moves very fast, so as our business grows in scope, geography and complexity, we are constantly evolving and adapting our approach. For example, when we launch new languages for our service (in the user interface or sub-titles or dubs), we have to quickly think about how to manage trademark risk around those launches. We are laser focused on delivering joy and entertainment to our members, but what it takes to accomplish that goal may be very different today than it might be three months from now. Knowing that, you have to be able to pivot quickly, think creatively and not be stuck in any one way of doing something.
From the top down, our leadership team encourages us to take big swings and to try new things. That culture allows us to fail, so we can learn, iterate and continue to innovate. This runs deeply across the company, including broader legal and IP teams.
Q: What is your personal management philosophy and how does this guide the leadership of your team?
A: Of course, hiring talented, curious and collaborative people is key. But that is only the beginning of bringing out the best work in people. I want to empower my team to be subject-matter leaders while collaborating with IP counsel and business executives globally. Independent decision making and learning to anticipate the needs of the business are key to being a trusted partner. I am lucky to have managers who are inclusive and oriented towards developing and empowering people (instead of micro-managing).
This has inspired me to do the same with my team, and as a result I also don't have one single management style. Instead, I try to adapt to the personalities, needs and skill sets of each member of my team – what will bring the best out of one person may not work for another. But the more I develop and grow as a leader myself, the more I realise the importance of listening, asking questions and providing context to help the team with their decision making versus making the decisions for them.
Q: What are the key qualities that you feel corporate trademark professionals need to possess? And what advice would you give on how to hone these?
A: Where do I start? For me, two things stand out. First, being curious and dedicated to learning the business has been critical for me. It's so important to understand the company's priorities and objectives outside your specific area, so that you can calibrate and innovate to meet those goals. Second, be courageous – don't be afraid to have a different point of view when you don't agree with a decision. Speak up and explain why! I've found that raising issues early on helps build trust with your partners, which is essential – especially before emergencies arise.
Q: As a non-attorney leading an in-house trademark team your career path is notable because it is not the norm. Could you tell us a little about your journey and experience? And is there more to be done in terms of inclusivity in the trademark community?
A: It is not an accident that I've worked for companies and people that think about and do things differently. As you can guess my path was different than most. In many ways that non-traditional route has brought incredible opportunities and joy to my career, though at times it has required me to overcome certain bias and stigma as a non-lawyer.
I am lucky that at Netflix (and beyond), I have allies who value me for being myself and value me as an innovator of strategies, a mentor to colleagues and a fixer of tricky problems. One of those allies actually helped change the name of WTR's In-House Counsel of the Year Award in 2019 from 'Counsel' to 'Leader' of the Year. So together, we opened the door for non-attorney trademark professionals, like me, to be acknowledged by their peers for their achievements – which is pretty cool. While I may be the first non-lawyer to be honoured in this way, I won't be the last to be nominated or win. This is important recognition that at the end of the day, you don't need to be an attorney to make a huge impact.
But there is certainly more work to do. For example, non-lawyers often have strangers approach them at conferences and say things like "you're the paralegal, right?", which I've always found odd. People don't walk up to lawyers at conferences and say: "You're the lawyer, right?" When people use labels in that way, it is usually because we are trying to understand how someone fits into the bigger picture or hierarchy. That's a very fixed mindset and can lead toward thinking that isn't very inclusive. I think we need to think about what's behind that question. Because we're not lawyers, are we not a decision maker? Because we're non-lawyers, are we not the person managing a large budget or selecting counsel? In many cases, we are and do it as well as our attorney colleagues. But that simple question of identifying a person's level of education makes it feel like those without a JD are less capable. So I think as a trademark community, we have work to do in this space to develop fully inclusive work environments for non-lawyers. And to the extent that I've been able to pave the way a little for that, I'm incredibly humbled and honoured.
Q: How do you relax away from the busy world of trademarks and brands (aside from watching the latest shows on Netflix!)?
A: These days, long walks with friends are the new brunch, drinks or dinner catch up – so lots of outdoor activities with friends. Masked and socially distanced of course. I am also not a very good cook, so I've been working on that while binging Queen's Gambit (soooooo good!), Emily In Paris, Unsolved Mysteries and The Crown.
Biography
Ali Buttars leads the Netflix trademark team, which is responsible for overseeing the company's global trademark practice and strategies for all its original content and its house brand, including clearance, registration, brand protection and enforcement matters. She works cross-functionally with other legal stakeholders and business teams within the company on a variety of IP matters, including marketing, consumer products, domains, trademark policy and the localisation of Netflix's content. As a non-attorney heading up the department, she has been identified as a "trailblazer" who is "breaking the ceiling for non-attorneys in the trademark industry". One nominator concluded: "Her business acumen, deep trademark expertise and strong interpersonal skills make her an outstanding in-house professional."
Other nominees:
Cam Gatta, Microsoft Corporation
Qing (Alan) Liu, Johnson & Johnson
David Modzeleski, Discovery Inc
Lesley Skipp, Boardriders