"You can't sleep or you will fall behind": exclusive look inside Alibaba's fight against fakes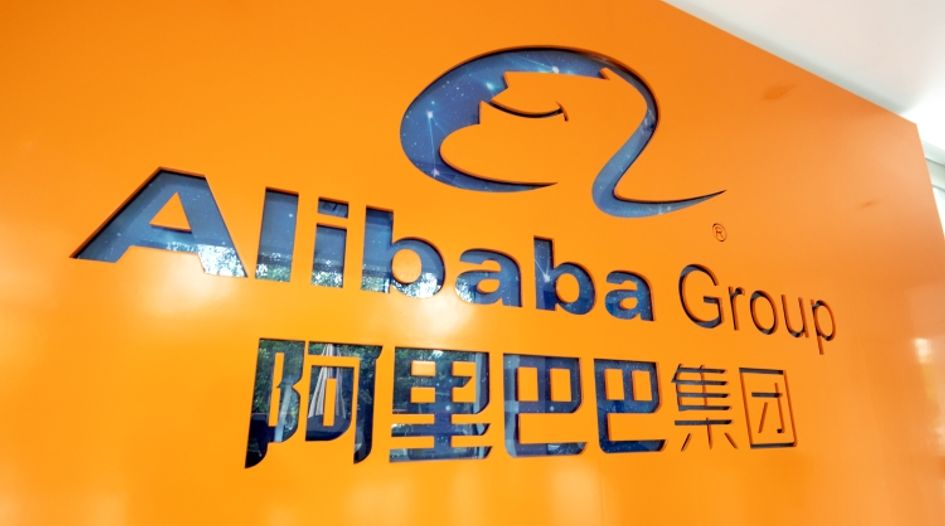 Alibaba's IP enforcement lead receives award for innovation in IP rights protection
In exclusive interview, reflects on changed perception of Alibaba over past three years
Expands on Alibaba Anti-Counterfeiting Alliance efforts and SME outreach
Last night at the Luxury Law Summit in London, Alibaba Group's vice president and head of global intellectual property enforcement, Matthew Bassiur, was presented with an award from a group of luxury fashion brands. Just before the presentation, he sat down with WTR to provide insight into Alibaba's anti-counterfeiting activities and how it changed industry perception of its IP enforcement efforts.
The Luxury Law Summit brings together executives from luxury brands, including Louis Vuitton, Gucci, Chanel and Tiffany, and luxury conglomerates, such as Richemont, Kering and LVMH. Last night, the winners of this year's Luxury Law awards were unveiled, with the likes of Anne Gundelfinger ('Luxury Lifetime Achievement'), Net-A-Porter's Emma Anthony ('Luxury Law Rising Star') and Riccardo Frediani of Kering ('Luxury IP Counsel') walking away winners. On the night, as reported on Alizila, Luxury Law Alliance president Frederick Mostert presented Alibaba's Bassiur with an award for 'Luxury Law Innovator in IP Rights and Technology', stating that he has demonstrated "extraordinary leadership in IP protection on an international level" and has "many accomplishments throughout a distinguished career in both the government and private sectors".
The award marks a significant turnaround in the perception of Alibaba's anti-counterfeiting efforts over the past three years. Back in 2016 – just months after Bassiur joined the e-commerce giant – Alibaba's membership of the International Anti-counterfeiting Coalition's (IACC) sparked a member backlash. When WTR sat down with Bassiur this week, he reflected: "That one incident aside, there was a bigger perception of Alibaba. When I arrived in 2016 the main issue was of trust in terms of how we collaborate with external stakeholders on IP rights enforcement. And this has been an incredible journey in the sense that there has been a sea change; we are in a different place than where we were three and a half years ago. We now have over 180,000 brands partnering with Alibaba. If you want to talk about trust, that is a tremendous number and includes some of the most valuable brands in the world. I do think that says a lot about where we are with trust. The change in my experience is also because there has been a very different approach, an enhanced collaborative approach, by Alibaba."
Last week we reported on figures released by Alibaba, with criminal investigations led by the company and the member brands of its anti-counterfeiting alliance resulting in the arrest of 1,277 suspects and the shutdown of 524 manufacturing and distribution locations, yielding counterfeit product seizures that totalled more than $530 million (RMB 3.6 billion) in 2018. The Alibaba Anti-Counterfeiting Alliance (AACA) was founded in January 2017 and currently boasts over 130 brands which participate in such areas as online monitoring and protection, offline investigations and enforcement actions, industry-law enforcement workshops and public awareness campaigns.
At the heart of the AACA's activities, explains Bassiur, is technology and data. However, this is reliant on brand engagement for true effectiveness: "A core strength lies in Alibaba being able to leverage data analytics. That is what we are really good at – not just in IP but across the ecosystem. So if we can leverage that and work with brands, who are experts in their industries and have brand-specific knowledge, we have a synergy that allows us to do many things. Take proactive monitoring – we work with AACA brands to get information on what they are making. It's up to them how much they share, but what they do share will make our algorithms better. We would like to make sure counterfeits don't even get on the platform and this proactive sharing of information allows that."
However, delving deeper, online policing is just one part of the battle, with offline enforcement efforts critical to true success. Bassiur comments: "People say 'online is the issue', but really it isn't. It needs to be addressed – but the online environment is merely reflective of the offline reality. Counterfeiting existed long before ecommerce companies. So you have to go after the source: the manufacturers, suppliers and distributors."
It is for this reason that the company stresses investigations and seizure levels as a metric, and in 2018, he notes, the company passed 1,634 leads to law enforcement – adding: "As a former prosecutor, I find that mind boggling – to be coming from one company. I never saw that kind of activity when I was on law enforcement side as a prosecutor. And that speaks to the power of data analytics and the collaborative effort involved. What is the single most effective tool in fighting counterfeiting? It is collaboration to find solutions."
The AACA is a means to "concentrate these efforts with brands that do high levels of enforcement activity", but Bassiur notes that Alibaba also seeks to engage those organisations that don't have the policing resources of big brands: "One of things we do – with small to medium sized enterprises – is partner with government agencies in different countries, and significant associations in those countries, to put on IPR conferences tailored to the needs of SMEs. We just had one in Spain, in January, with over 200 people in attendance and we will be doing this in other countries in Europe.  You could spend your entire time working with the largest brands in world – and for good cause – but you have to be able to work with and collaborate with SMEs too."
As noted, three years ago Alibaba was the centre of a storm around its membership of the IACC. Now, many previous brand critics have become partners and the Luxury Law Alliance's move to recognise Bassiur as an innovator in the field of IP protection is notable – with luxury industry heavyweight Mostert observing last night that, over the past three years, Alibaba has gone from being criticised for its efforts in IP protection to being viewed as a leader and innovator in the field. There will, however, be those who want to see even more from the company. On this, Bassiur concludes: "It is great that we are being referred to now in a leadership capacity in IPR enforcement in the ecommerce space, but that comes with responsibility. You can't sleep or you will fall behind. If you want to lead by example, you have to put resources into it, infrastructure, innovative programmes. and embrace collaborative approaches. You don't get this trust unless you are honestly engaged in the process."