Yosemite settles, UKIPO needs your help, and Huawei seeks harmony: news digest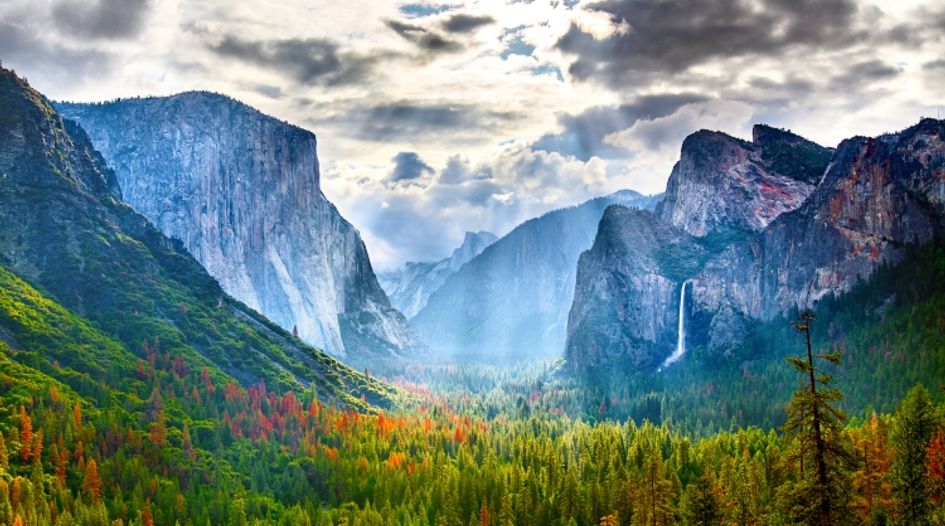 Every Tuesday and Friday, WTR presents a round-up of news, developments and insights from across the trademark sphere. In our latest edition, we look at a reminder of the medical risks of counterfeits in Hong Kong, a car air freshener brand taking Ryanair to court, Monaco now using the TMclass list, applications up in Bhutan, and much more. Coverage this time from Trevor Little (TL), Bridget Diakun (BD), Jonathan Walfisz (JW)  and Tim Lince (TJL).
Market radar:
Huawei seeks harmony – Last month we published a piece exploring the trademark dimensions of the dispute between Huawei and the US government. One dimension was the development of Huawei's own operating system, being reportedly worked on in case it found itself permanently shut off from the Android environment. At that time, it was speculated – based on trademark applications – that it would be titled 'HongMeng OS' for the Chinese market and 'Oak OS' for overseas. That has now seemingly changed, at least for Europe, with multiple media reports honing in on applications for HARMONY at the EUIPO and UK IPO. The EUIPO application covers class 9, the list of goods and services being: "Downloadable operating system programs; Recorded operating system programs; Mobile operating systems; Computer operating systems; Downloadable computer operating programs and computer operating systems." It appears, then, that Harmony is what Huawei is seeking in Europe. (TL)
Reminder of medical risks of counterfeits as vaccines seized in Hong Kong – 76 boxes of suspected counterfeit HPV vaccines have been seized from a medical centre in Hong Kong by customs officials. The investigation was launched after a patient complained of adverse side effects after having received the shot. The centre's director and one member of staff have been arrested as a result. (BD)
CII to head to Japan to open up IP dialogue with India – The Confederation of Indian Industry (CII) has announced plans to send a delegation to Tokyo and Osaka from 5 August – 9 August 2019. The goal of the event is to improve the competitiveness of Indian industry by opening up a dialogue between the country and Japan over IP practices. The delegation includes industry representatives, start-ups, law firms, and academic & research institutions and will be led by Arvind Thakur, chairman of the CII National Committee on IP rights. (JW)
Legal radar:
Yosemite National Park settles lawsuit – DNC Parks and Resorts at Yosemite, the United States of America and Yosemite Hospitality (Aramark) have settled a lawsuit filed by Delaware North related to its former concession contract at Yosemite with the National Park Service. DNC sued the Park Service for Yosemite-related intellectual property after losing its 15-year Yosemite concessionaire contract to Philadelphia-based Aramark, which took over concessionaire operations in Yosemite. This week's settlement now involves the transfer of trademarks and service marks from Delaware North to Aramark. Under Aramark's Yosemite concession contract with the National Park Service, those trademarks and service marks will transfer at no cost to the National Park Service upon the expiration or termination of Aramark's contract. The settlement also provides for payments to Delaware North from Aramark and the United States to resolve any contractual disputes among the three parties arising from Delaware North's departure as a concessioner at Yosemite, and Aramark's assumption of its Yosemite concession contract. The press release announcing the settlement stated: "The National Park Service looks forward to the restoration of some of the previous names of the properties at Yosemite, including the Ahwahnee hotel, and the resumed use of other trademarks in connection with concessioner activities at Yosemite." (TL)
Car air freshener pursues damages from Ryanair over infringement – Little Trees has accused Ryanair of infringing its trademark by using a similar image for its car rental service as well as appearing in emails to customers. It is seeking damages or 'an account of profits in relation to the alleged use of the trademark by Ryanair'. Although the discount airline has said that it has stopped using the image and does not intend to do so again, Little Trees is looking for the court to determine that there was a case of infringement, and also handle its demand for compensation. (BD)
Office radar:
The UKIPO needs your help – The UKIPO has posted a notice calling for those with first-hand experience and/or a sound working knowledge of using the IP enforcement framework to protect their intellectual property to participate in a project to review the current system. This review, which is set out in the government's five year strategy document 'IP Enforcement 2020', will identify any issues that businesses and rights holders may face when protecting their IP and issues that users face when interacting within the IP framework. The office therefore needs volunteers to join its review working group. Those who may be willing and able to participate are invited to email '[email protected]' and (in no more than 26050 words) explain why they may be suitable to join the working group. (TL)
Monaco to use TMclass list – The EU Intellectual Property Office (EUIPO) has announced that the Industrial Property Office of the Business Development Agency of the Principality of Monaco (MCIPO) will use the list of goods and services from the harmonised database in TMclass in French. With this decision, there will now be six non-EU IP offices that use from this database. (TJL)
Applications up for IP in Bhutan – There has been an increase in applications for registration of IP at Bhutan's Department of intellectual property (DoIP) this year. As reported in Kuensel, Bhutan's national paper, there was 19,150 trademark applications filed in 2018, 1,212 more than in 2017. (JW)
Domain radar:
'.music' to gTLD ears – ICANN has approved the launch of the '.music' gTLD. The registry will be operated by company DotMusic Limited, reports JDSupra. They will verify registrants rightful ownership of corresponding domain name applications. DotMusic promises to prioritise safeguards against trademark and copyright infringements with investigation practices, penalties, and takedown procedures. Registration requires membership to a music community membership organisation (MCMO) as well as recognition within the music community. Priority after launch in 2020 will go through a sunrise period, then prioritising MCMO members, before becoming generally available. (JW)
On the move:
Rouse unveils Swedish acquisition – IP services business Rouse has announced the acquisition of Swedish IP firm, IPQ. The move represents Rouse' first continental European acquisition, the Stockholm-based IPQ's boasting a 17-strong business which will now operate under the name Rouse AB. Partners Thomas Randes, Michael Kitzler and Erik Oskarsson will become Rouse principals, the company's partner-equivalent. Luke Minford, Rouse's chief executive, commented: "IPQ has well established specialist skills in helping companies to maximise the exploitation and management of their IP. There is enormous opportunity for us to bring that expertise to Rouse' global client base, not least in China and other emerging markets where there is an increasing demand from domestic clients for IP consulting support. The nature of IP services is changing: clients in these markets are seeking new avenues to growth and increasingly coming to understand how intelligent IP strategy can unlock untapped value lying dormant across an enterprise. The IPQ team will be instrumental in further strengthening Rouse' ability to help clients on that journey." (TL)
CMS appoints Thomas – The Glasgow office of CMS has appointed IP specialist Neeraj Thomas as a consultant in its technology and media practice. He joins from Burness Paull, where he was a senior associate. According to CMS Glasgow's technology and media partner Carina Healy, Thomas will be a key part of the practice. "Neeraj has an outstanding reputation in the contentious IP space, and significant experience acting on disciplinary matters for clients across the sports sector," she commented. "His expert knowledge and strong track record will be of real benefit to the team as we look to further develop and grow our offering across Scotland." (TJL)
Wynne-Jones on the move – UK firm Wynne-Jones IP has moved its headquarters from Cheltenham town centre to a new business park on the edge of Gloucester as part of its ongoing growth plans. The company has continued to see double digit growth in 2019 across all areas of its business and has created three new attorney roles in its London and Cardiff offices, expanded both its commercial team and formalities department, and invested further in the in-house Training Academy. (TL)
CFO for USPTO moves to Grant Thornton – Tony Scardino has moved to accounting and consulting firm Grant Thornton as managing principal from his role at the USPTO. During his nine years at the USPTO, Scardino was the CFO and also worked as the acting deputy director for one year. He will now act for the CXO Transformation Services group. (JW)
Mr Justice Arnold appointed as a Lord – In the UK, the Queen has appointed Mr Justice Arnold as a Lord Justice of Appeal filling a vacancy at the Court of Appeal this autumn. The appointment comes recommended to the Queen by the Prime Minister and Lord Chancellor following an independent selection panel's recommendation. Mr Justice Arnold has the record for highest number of IP referrals to the CJEU by an individual judge. (JW)
And finally…
Get the inside track on brand protection online – WTR is pleased to announce that, following a sold-out debut in Chicago, its Brand Protection Online event is heading to London on 14 October. A unique forum for brand professionals to discuss solutions to the challenges that arise when protecting trademarks online and share insight on how to prioritise enforcement efforts, the event programme will cover:
Developing a state-of-the-art online brand protection strategy
 Fighting infringement on e-commerce sites
Brand protection strategies for social networks and apps
Managing the changing domain name landscape
Data privacy and GDPR: working within the rules
Delegate places at the event cost £495 (excluding VAT) but – until 6 September – a saving of £100 is available when using the following code: BPO100. To register for Brand Protection Online Europe, click here.