WTR Industry Awards 2023: shortlisted teams and individuals unveiled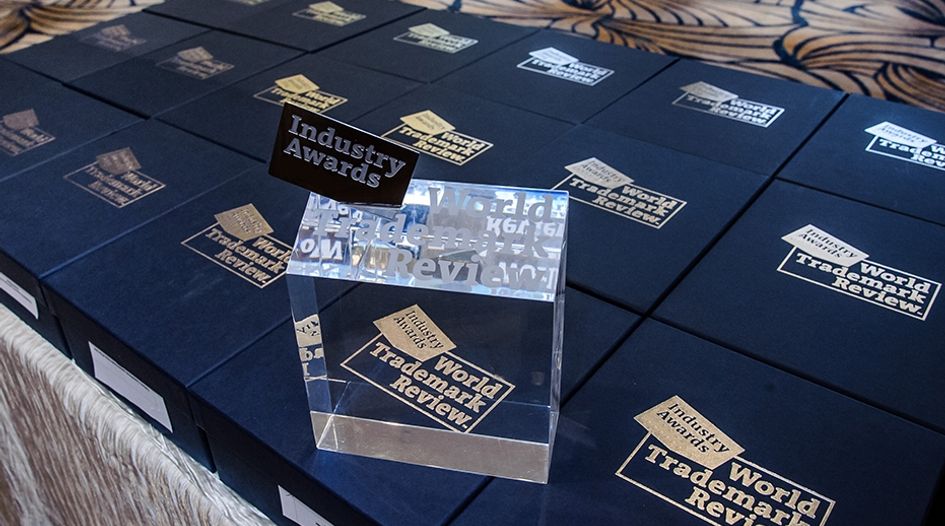 WTR is pleased to reveal the shortlist for the 2023 WTR Industry Awards. This year's nominees include the corporate teams from Apple, Entertainment One, Haleon, Manolo Blahnik, Mercado Libre, Treasury Wines Estates and Volkswagen Group.
The awards are designed to recognise the vitally important work carried out by in-house trademark counsel and to identify those teams and individuals that are performing their functions to the highest possible standards.
The shortlist of nominees is compiled after three months of extensive research. During that time, WTR surveys the global trademark community to encourage nominations. The received recommendations are then analysed and supplemented by additional research to draw up a detailed shortlist featuring a number of outstanding candidates in each category. The shortlist has been selected based on a wide range of criteria, including:
active trademark prosecution and/or enforcement;
successful portfolio exploitation;
strong industry or regional expertise;
a global attitude towards brand expansion and protection; and
the quality of internal organisation and in-house processes.
The full shortlist is below.
The nominees for In-house Leader of the Year 2023 are:
Bence Bozoki, Mars Incorporated;
Ali Buttars, Netflix;
Christopher Parent, Johnson Controls;
Austin Phillips, Meta; and
Kimiya Shams, Devialet.
The winner of each award will be announced at an exclusive private reception in Singapore in May. However, as is tradition, one award winner is announced in advance of the ceremony.
Lifetime Achievement Award
The recipient of this year's Lifetime Achievement Award is Bruce J MacPherson.
Bruce recently retired from INTA, where he served as chief policy officer for 30 years. In that role, he was responsible for developing the association's worldwide presence in order to increase its impact on issues affecting trademarks and related rights.
He joined INTA in 1993, just before it changed its name from the US Trademark Association to the International Trademark Association. In the time since, he has supported the association's growth by working closely with its volunteer members to identify issues, formulating association policies and devising strategies and programmes to increase protection for the rights of brand owners.
Before joining INTA, Bruce specialised in international business development, strategic planning and government relations with consulting firm InterMatrix. Prior to that, he served on the corporate staff of Combustion Engineering Inc. His career began in Washington DC, focusing on international trade and business affairs for US Congressman John B Anderson and, later, for US Senator Charles Percy.
Awards ceremony
The remaining winners will be announced in Singapore. WTR would like to thank the following sponsors of the 2023 WTR Industry Awards: Alibaba; CMS; Cooley; Daniel IP; Fish & Richardson; Grunecker; Haynes & Boones; IPLA LLP; Locke Lord; Mayer Brown; Morgan, Lewis & Bockius; Rouse; SeedIP; Venable; and ZMP.
Proceeds of the ceremony will go towards supporting the Swawou School for Girls in Sierra Leone. Swawou Layout Community Primary School for Girls was set up in 2008 to offer a free quality education to girls from the Swawou community of Kenema town, eastern Sierra Leone. The school provides a nurturing and safe place to learn, where the girls have the support and encouragement that they need to stay in education. WTR's parent company, Law Business Research, is the major financial supporter of the school.
2023 shortlist
Asia-Pacific Team of the Year
ASICS Corporation
Bilibili
Lazada
Mengniu Group
UPL
 
Europe, Middle East and Africa Team of the Year
Deutsche Telekom
Fédération internationale de Football Association (FIFA)
H&M
Jaguar Land Rover
Manchester United Football Club
 
Latin America Team of the Year
Assaí Atacadista
Grupo Bimbo
Grupo Modelo
Mercado Libre
PepsiCo
 
North America Team of the Year
Mars Incorporated
NBCUniversal Media
New Balance
Phillips 66
The Dow Chemical Company
 
Fashion, Cosmetics and Luxury Goods Team of the Year
adidas
Christian Louboutin
Louis Vuitton Malletier
Manolo Blahnik
Ralph Lauren
 
Financial and Professional Services Team of the Year
Access Bank
American Express
Mastercard
Royal Bank of Canada
Standard Chartered Bank
 
Food, Beverages and Tobacco Team of the Year
Nestlé
Philip Morris International
The Coca-Cola Company
Treasury Wine Estates
YUM! Brands
 
Healthcare and Life Sciences Team of the Year
Abbott Laboratories
Gilead Sciences
Haleon
Merck & Co
Novartis
 
Household and Consumer Goods Team of the Year
3M
Dabur India
IKEA
Kimberly-Clark Corporation
Mattel
 
Internet and Telecommunications Team of the Year
Charter Communications
Google
Maxis Communications
Verizon
Zoom Video Communications
 
Not-for-Profit Organisation Team of the Year
American Cancer Society
Federation of the Swiss Watch Industry
International Committee of the Red Cross
Pharmaceutical Security Institute
Scotch Whisky Association
 
Retail Team of the Year
Coupang
Specsavers
Starbucks Corporation
The LEGO Group
Woolworths Group
 
Software and Online Services Team of the Year
Amazon.com
ByteDance
Meta
Spotify
Tencent
 
Sports, Entertainment and Media Team of the Year
Entertainment One
HYBE Corporation
Netflix
The Walt Disney Company
World Wrestling Entertainment Inc
 
Technology and Consumer Electronics Team of the Year
Apple
Canon
Microsoft Corporation
Peloton
Western Digital
 
Travel and Leisure Team of the Year
Airbnb Inc
Delta Air Lines
Hilton Worldwide
InterContinental Hotels Group
Wyndham Hotels & Resorts, Inc
Vehicles and Transport Team of the Year
Ford Motor Company
Rivian Automotive
Škoda Auto
Tesla
Volkswagen Group
 
In-house Leader of the Year
Ali Buttars, Netflix
Austin Phillips, Meta
Bence Bozoki, Mars Incorporated
Christopher Parent, Johnson Controls
Kimiya Shams, Devialet
 
Lifetime Achievement Award