WTR Industry Awards 2020 winners revealed as corporate excellence celebrated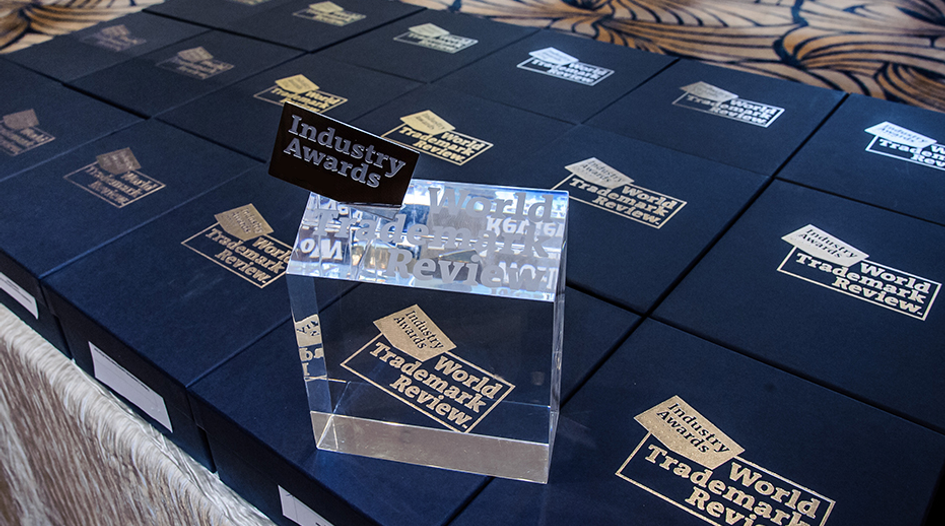 The winners of the WTR Industry Awards 2020 have been announced in a series of online ceremonies. Among those honoured were teams from 3M, Amazon.com, Daimler, Entertainment One, MF Brands Group, Tommy Hilfiger, Unilever, Verizon and Western Digital.
Now in their 14th year, the WTR Industry Awards recognise the vitally important work carried out by in-house trademark counsel and identify those teams and individuals that are performing their functions to the highest possible standards. The winners reveal usually takes place following an exclusive champagne reception during the INTA Annual Meeting but this year everything is, of course, different. Therefore, today we hosted a series of virtual awards ceremonies online. While the format was different, the winners – and indeed the teams that made the shortlist – deserve the greatest celebration for the high level of work that they have undertaken and the contributions that they have made to both their enterprises and the wider trademark environment.
This year's In-house Leader of the Year was Ali Buttars, head of trademarks at Netflix. Her team is responsible for house and title brands globally, including title clearance for all original content, registration strategies, brand protection and enforcement matters. To succeed in that endeavour, Buttars has innovated clearance and prosecution strategies to meet ever-changing business needs and, nominees note, has assembled an "all-star" team of outside counsel who collaborate seamlessly with one another, as well as with the wider company. As a non-attorney heading up the department, she was identified as a "trailblazer" who is "breaking the ceiling for non-attorneys in the trademark industry". One nominator concluded: "Her business acumen, deep trademark expertise and strong interpersonal skills make her an outstanding in-house professional."
The recipient of this year's other individual award, the Lifetime Achievement Award, was Mary Boney Denison, who retired from her position as USPTO commissioner for trademarks at the end of 2019. Denison joined the office after a decade in private practice and became trademark commissioner in 2015 – a role that required oversight of all aspects of the trademarks organisation, including policy, operations and budget relating to trademark examination, registration and maintenance. She led outreach to the trademark legal community, small businesses and applicants without legal counsel, while also being an active participant in meetings with the world's largest IP offices and promoting projects aimed at harmonising trademark practices and procedures. She also initiated several projects to enhance and expand internal and external communications, as well as employee career development, and led efforts to move towards implementing mandatory electronic filings, decluttering the US register, updating IT systems and enhancing the customer experience.
The full list of winners is below and WTR applauds them all, as well as those that made the shortlist. During these challenging times, one positive for companies across the globe is that there is clearly a deep talent pool eager to create, protect and sustain successful brands.
Full winners list
Asia-Pacific Team of the Year
Unilever
Europe, Middle East and Africa Team of the Year
Jaguar Land Rover
Latin America Team of the Year
Carnot Laboratorios
North America Team of the Year
Discovery
Fashion, Cosmetics and Luxury Goods Team of the Year
Tommy Hilfiger
Financial and Professional Services Team of the Year
MasterCard
Food, Beverages and Tobacco Team of the Year
Nestlé
Healthcare and Life Sciences Team of the Year
Novartis Pharmaceuticals
Household and Consumer Goods Team of the Year
3M
Internet and Telecommunications Team of the Year
Verizon
Not-for-Profit Organisation Team of the Year
The Scotch Whisky Association
Retail Team of the Year
MF Brands Group
Software and Online Services Team of the Year
Amazon.com
Sports, Entertainment and Media Team of the Year
Entertainment One
Technology and Consumer Electronics Team of the Year
Western Digital
Travel and Leisure Team of the Year
InterContinental Hotels Group
Vehicles and Transport Team of the Year
Daimler AG
In-house Leader of the Year
Ali Buttars, Netflix
Lifetime Achievement Award
Mary Boney Denison