World's largest trademark application, IPOS launches app, and Notorious Markets List comments open: news digest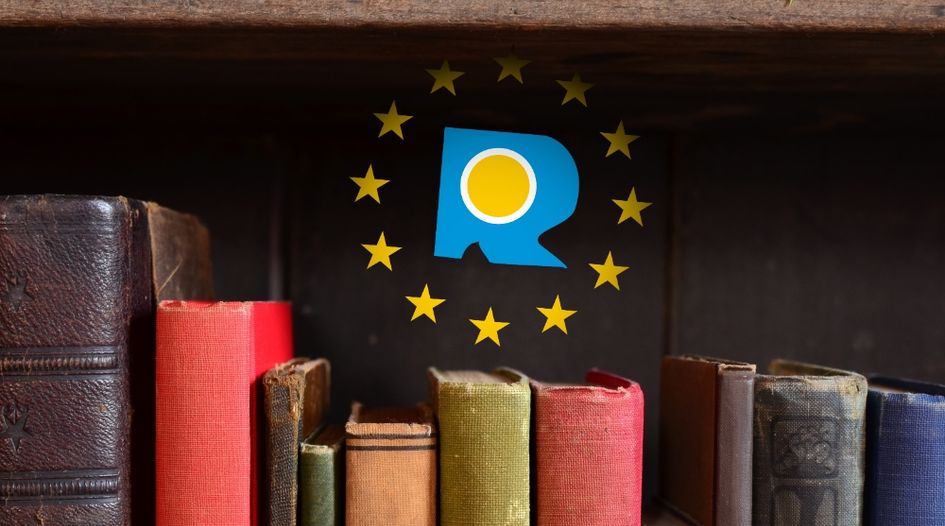 Every Tuesday and Friday, WTR presents a round-up of news, developments and insights from across the trademark sphere. In our latest edition, we look at the art of avoiding brand hate, Hasbro acquiring the owner of Peppa Pig, the INTA holding its first roundtable event in Israel, WIPO planning to host a UDRP celebration, and much more. Coverage this time from Trevor Little (TL), Bridget Diakun (BD), Jonathan Walfisz (JW)  and Tim Lince (TJL).
Legal radar:
World's largest trademark application? – Last week, WTR reported on a new trend of "unusually long" lists of goods and services on EU trademark applications. At that time, the EUIPO warned that lengthy lists of goods and services can lead to disadvantages for brand owners, including "delays in publication and registration of the EUTM", "an increased risk of conflicts with other trademarks" and "an increased risk of a trademark being eventually cancelled". In the article, we looked at some of the recent applications that contain thousands of goods and services, including one filed in March 2019 that had a word count (66,519) in its goods and services section that rivalled many classic novels. However, Robert Reading from CompuMark got in touch regarding an earlier EU trademark that has an even more gigantic word count. Filed in October 2016 by Hadean Supercomputing Ltd, the EUTM for the term HADEAN contains over 26,000 goods and services, totalling 117,775 words. In the spirit of comparing the word count of trademark applications to well-known novels, the below list shows that Hadean Supercomputing's good and services overtakes classics from Mark Twain and Harper Lee.
| Title (author) | Word count |
| --- | --- |
| Sense & Sensibility (Jane Austen) | 119,394 |
| HADEAN trademark goods and services (Hadean Supercomputing) | 117,775 |
| The Adventures of Huckleberry Finn (Mark Twain) | 109,571 |
| Wuthering Heights (Emily Bronte) | 107,945 |
| Harry Potter and the Prisoner of Azkaban (JK Rowling) | 106,821 |
| To Kill A Mockingbird (Harper Lee) | 100,388 |
| The Hobbit (JRR Tolkien) | 95,022 |

The HADEAN trademark application was examined and registered in 10 months – a "fairly normal" timerange for EUTMs. But the application raises many questions, says Reading: "Firstly, how did the attorney – Reddie & Grose – write this spec? Did it copy and paste from a Nice Class A-Z list? Secondly, how did the EUIPO examiner examine the application? Did they spend a week reading it? Did they check every single term to make sure it was in the correct class? Thirdly, how did Reddie & Grose check the publication details, such as looking for typos and missing terms, and the registration certificate? Does the owner [Hadean Supercomputing Ltd] sell every single one of the tens of thousands of items listed? If not, it could be vulnerable to cancellation at some point." WTR has contacted Reddie & Grose to ask for details on the filing of this novel-length trademark application. For now, it appears this could be one of the largest trademark applications in the world, at least in terms of word count from its goods and services. If readers are aware of any trademark applications with a larger word count, get in touch! (TJL)
Dozens of website blocking injunctions ordered by the Delhi High Court – The Delhi High Court has taken moves to block internet piracy by ordering website blocking injunctions on nine ISPs. Part of a suit launched by Warner Bros Entertainment, the injunctions included notorious pirating sites "Tamilrockers" and "eztv". As discussed in SpicyIP, the order allows Warner Bros to add any mirror/redirect/alphanumeric pirate sites to the Joint Registrar of the Delhi High Court, which will then expand the scope of the injunction order. The orders also direct the Department of Telecom and the Ministry of IT to suspend the domain name registration of the infringing sites. It is unclear how this will be enforced as many of the sites aren't registered in India. Additionally, questions have been raised as to the implication of online intermediaries. (JW)
"Hot Girl Summer" application filed at the USPTO – Megan Thee Stallion is an American rapper who popularised the term "Hot Girl Summer" through social media use and features the term on the cover of her 2019 album Fever. With the term entering into popular usage, brands such as Wendy's, Duolingo, Forever 21 and Maybelline have used the phrase in their marketing. Stallion has filed an application for a trademark of the term at the USPTO. The trademark was filed on 10 July. Ever since, six other trademark applications have been filed at the USPTO covering a large collection of services. (JW)
Florida beautician won't back down against Uber – Carolina Vengeochea, a beautician and barber, has received an opposition notice from Uber after she filed a trademark application at the USPTO for her salon app "BeauBer". Vengoechea has already refused multiple settlement offers from Uber over the trademark dispute, and she claims that the BeauBer's "u" is silent and therefore doesn't sound like Uber. The Florida resident has stated that she will take Uber to court if necessary. (JW)
Market radar:
USTR opens comments for next Notorious Markets List – The Office of the United States Trade Representative (USTR) is now requesting comments regarding online and physical markets that should be considered in its next Out-of-Cycle Review of Notorious Markets (Notorious Markets List). It is seeking information about marketplaces of all types, including whether they are owned by a government entity, the types of counterfeit goods being traded, and the estimated economic harm from the illicit activity. Furthermore, the submission page reveals the theme for the next report: "Past Notorious Markets Lists have included an 'issue focus' to highlight an issue related to the facilitation of substantial trademark counterfeiting or copyright piracy," the page states. "The issue focus for the 2019 Notorious Markets List will be 'Malware and Online Piracy'. USTR invites written comments on this issue, such as the relationship between malware and online notorious markets based outside the United States, the size and scope of the issue, estimates of economic harm caused by the malware, specific examples, and recommended solutions." Brand owners, IP associations and other relevant parties have until September 20 2019 to submit written comments. (TJL)
Hasbro acquires Entertainment One in $4b deal – As part of Hasbro's attempts to grow into the film and TV market, the toy company has acquired studio Entertainment One (eOne). The deal – an all-cash transaction valued at $4 billion – brings the IP of children's content such as Peppa Pig and PJ Masks. It is unclear whether the studio will continue producing more adult-aimed content such as Netflix's Trailer Park Boys and We TV's Growing Up Hip Hop: New York. Hasbro's 2017 partnership with Paramount Pictures for live-action and animated films based on their range of toy IP will apparently continue. (JW)
Office radar:
INTA to hold its first roundtable in Israel – On September 24, the INTA will be hosting its first-ever roundtable in Israel at Meitar Liquornik Geva Leshem Tal in Ramat Gan. It is called 'Then and Now: Evolution of IP Mediation in Israel and What the Future Holds' and will discuss the use of mediation in resolving IP issues. It will not only touch upon the evolution of IP mediation in Israel, but will also address the current trends in the UK and US. (BD)
IPOS launches trademark registration mobile app – The IP Office of Singapore has launched an app, called IPOS Go, that allows practitioners and individuals to file for trademark protection in Singapore using just their mobile devices. The office alleges that filing times will be reduced to less than 10 minutes because of the simpler interface. It may also reduce filing costs if applicants feel comfortable enough to file their own applications through the app. Applicants will also be able to do similar image searches. Users can download the app from the Apple App store and Google Play store. According to Isabelle Tan, the director of trademarks at IPOS, the move is a significant step for IP offices: "Trademarks are the meat and potatoes of the IP world, she commented. "They communicate the emotional and reputational attributes of every enterprise, creating a differentiating identity in an increasingly crowded marketplace. Everyone deals with trademarks daily, and the trademark system is crucial in the protection and monetisation of that distinctive identity. Given the widespread use of smartphones for transactions today, the IPOS Go mobile app is just a fingertip away for businesses and entrepreneurs to protect their trademarks, build consumer loyalty, and ultimately generate and increase revenue for the company." (BD)
WIPO to celebrate 20 years of UDRP – WIPO will be hosting a conference on 21 October, 2019 in Geneva to mark 20 years of UDRP. The panel will discuss how the UDRP has developed as well where it is likely to go in the future. (BD)
Media watch:
The art of avoiding and managing brand hate – Social scientist Karen Correia da Silva has written an article at Forbes looking at recent studies about why consumers "hate" certain brands. One of the studies referenced, written by Dr. Marc Fetscherin, looks at the "five different types of brand hate" – they include "cool hate" (when consumers are "disgusted" by a brand and leave/switch rather than attempt to confront for change the brand), "simmering hate" (when brands are the focus of negative word of mouth, and leads to resentment rather than anger) and "boiling hate" (when brands face short-term boycotts and backlash). Going forward, Correia da Silva says that it is increasingly important for brands to be ethical, explaining: "Creating an ethical organisation isn't an issue of belief, but an issue of design. This has to be built into the way that an organisation functions, before any product or message ever meets the public. Authenticity is the greatest factor in designing the ethical business of the future, as it's the foundation of credibility in today's society. It all starts with better listening, better prosocial organisational design, and, simply put, some good, old-fashioned honesty." (TJL)
Domain radar:
New directors replace Facebook exec at ICANN – Mandla Msimang, a technology policy consultant at Pygma Consulting in South Africa, and Ihab Osman, general manager at NADEC New Business and president of US-Sudan Business Council have joined the board of directors at ICANN. Osman also used to run Sudan's ccTLD. Maarten Botterman has been reappointed for a second three-year term. The two new additions replace Khaled Koubaa, the head of public policy for North Africa at Facebook, as well as Cherine Chalaby, the current ICANN chair. Who will have the chair position is yet to be announced. The appointment of a man and woman represent ICANN's purposeful efforts to address critics of the lack of gender balance. (JW)
On the move:
Former Amazon senior counsel launches IP boutique – Stephen Coates has left Amazon, where he and his team managed trademarks as well as the domain portfolio, to open his own firm called Coates IP. Prior to his role at the tech giant he was Twitter's first IP counsel, managing their trademark, internet governance and domain practices. He has over two decades of combined experience in private practice and in-house. (BD)
Howard & Howard boosts team with new hire – Joseph L. Kallie has joined Howard & Howard's IP group, according to a press release on the firm's website. Kallie handles matters relating to patent prosecution and will be working out of the Royal-Oak, Michigan office. (BD)
Freeborn & Peters strengthen litigation bench – Freeborn & Peters has announced the appointment of Stephen P. Benson and Kimberly A. Beis as partners in the litigation and IP practices. Benson and Beis are litigators who have joined the firm from Katten Muchin Rosenman. The pair can be found in the Chicago office. (BD)
Experienced patent lawyer joins Guerra IP – Guerra IP has welcomed Fabio Albergaria Enes Dias to its practice. He has over 20 years of experience in IP and focuses on patent and industrial design prosecution and litigation. (BD)
Morse welcomes Friends – US law firm Morse, Barnes-Brown & Pendleton has announced the hiring of Stacey C Friends to the firm as a trademark attorney. In the role, she will handle all aspects of brand selection, as well as trademark clearance, registration, and enforcement, both nationally and internationally for large and small companies. (TJL)
And finally…
Get the inside track on brand protection online – WTR is pleased to announce that, following a sold-out debut in Chicago, its Brand Protection Online event is heading to London on 14 October. A unique forum for brand professionals to discuss solutions to the challenges that arise when protecting trademarks online and share insight on how to prioritise enforcement efforts, the event programme will cover:
Developing a state-of-the-art online brand protection strategy
 Fighting infringement on e-commerce sites
Brand protection strategies for social networks and apps
Managing the changing domain name landscape
Data privacy and GDPR: working within the rules
Delegate places at the event cost £495 (excluding VAT) but – until 6 September – a saving of £100 is available when using the following code: BPO100. To register for Brand Protection Online Europe, click here.