WIPO launches Madrid Application Assistant; USPTO teleworking; Rouse looks to the future – news digest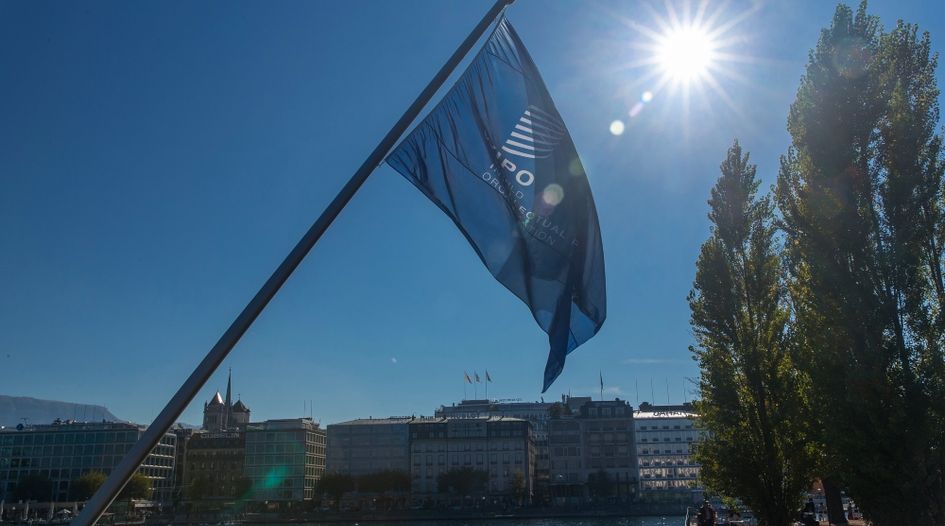 Every Tuesday and Friday, WTR presents a round-up of news, developments and insights from across the trademark sphere. In our latest round-up, we look at malls and street vendors in Southeast Asia moving online, an impending deadline for Brazilian GIs, Halloumi facing a fresh fight in the UK, the Taiwan IP Office warning of fraud, and much more. Coverage this time from Trevor Little (TL), Bridget Diakun (BD), Joyce Ng (JN), Jonathan Walfisz (JW) and Tim Lince (TJL).
Market radar:
Malls and street vendors in Southeast Asia heading online to generate sales – With tourism at a halt due to covid-19, retailers and even entire shopping malls are going virtual. According to Bloomberg, Singapore's Marina Square Shopping Mall is creating a "mini virtual replica of its physical mall" by bringing over 30 of its tenants onto Lazada, a popular e-commerce platform in Southeast Asia. This team up with Lazada mirrors measures already taken by Bangkok's Siam Center with 40 tenants, and Indonesian developer Pakuwon Group with more than 100 tenants across three malls. Street vendors and micro retailers of outdoor markets in Thailand's Chatuchak market have the same idea as well. They are turning to social media platforms such as Facebook and Instagram to sell their products. This new online activity is dubbed "conversational commerce" as it occurs in chatrooms and messaging services like WhatsApp. (JN)
Rouse looks to the future – Rouse Consultancy has launched a new thought leadership campaign, titled 'IP team of 2025', that will examine how in-house IP will need change as the businesses they serve, their operating environments and IP service provider landscapes evolve. Those questions will be explored around three key areas: internal forces within the business, the forces acting on the IP service provider market (such as deregulation and disintermediation); and, forces external to the business (such as geopolitical, macroeconomic and technological forces). Tim Smith, principal at Rouse Consultancy, explained: "By bringing in external voices to deepen the debate, the IP team of 2025 campaign will provide fully formed and accurate predictions for the next five years. These predictions will enable IP departments to adapt and develop, pushing in-house IP teams away from the cost-centre, risk management department and into the real debate about what value intangible assets bring to businesses." The campaign roll-out will include a series of in-depth thought leadership pieces, conversations with in-house counsel and webinars, culminating in a final whitepaper to bring the findings together. (TL)
Legal radar:
IP committee formed in Lithuania – The Lithuanian IP Office has confirmed that the country's Bar Association has formed a "much-needed" Intellectual Property Law Committee, which consists of 12 lawyers and started its work remotely during the ongoing pandemic. According to the registry's director, Irina Urbonė: "Holders of intellectual property rights are increasingly faced with the issue of cyber enforcement. Thus, developments in technology and innovation inevitably pose new challenges for the regulation of the legal mechanism as well. Therefore, we hope that more active cooperation will allow more efficient exchange of relevant practical information and expert knowledge." It is expected, then, that the country's legal framework (and its subsequent application) will be the main focus of the committee – which may be able to propose legislative changes in the future. (TJL)
Impending deadline to nominate Brazilian GIs – Interested parties have until 9 August 2020 to identify producers and agro-industries that use names that are being considered as geographical indications (GIs) under the upcoming Mercosur-European Union trade agreement. The nominations will be considered via a public consultation, with the main products under that consultation including Parmesan, Fontina, Gruyère, Grana and Gorgonzola cheeses and Geneva and Steinhaeger drinks. (TJL)
Halloumi GI advocates face a new fight in the UK ­– A few months after the Foundation for the Protection of the Traditional Cheese of Cyprus scored a win at the CJEU against the mark BBQLOUMI, the Cypriot Halloumi defenders are now fighting a new battle in the UK. The trademark, HADJÚ HALLOUMI was applied for by Hungarian company Babel Sajt Kft. The foundation argues this mark would infringe on the collective HALLOUMI trademark that ties the cheese's production to Cyprus. Babel Sajt Kft argues that their mark is clearly different because of the size and presentation of the word 'Hadjú' above the word 'Halloumi'. A London court will hear the dispute after a hearing officer in March ruled in favour of the Hungarian brand, reports Bloomberg. (JW)
Office radar:
(For more of the latest coronavirus-related updates from national IP offices, please read our dedicated article which is being continuously updated)
Incoming WIPO head pledges closer cooperation with Ibero-American offices – The Mexican IP Office (IMPI) has posted details of a recent meeting with heads of the various Ibero-American IP offices, as well as the president of the European Patent Office (EPO), António Campinos, and the incoming director general of the World IP Organisation (WIPO), Daren Tang. In the meeting, the director general of the IMPI, underlined that close cooperation is especially important to share good practice during the covid-19 crisis. Tang, who was attending his first meeting with the region's IP office collective, stated that when he begins his role from 1 October 2020, he will "work to further strengthen ties between countries and serve as a bridge between regions". Expanding on that, Tang highlighted his commitment to bring "technological and digitisation tools" to the various offices and that, in this time of a pandemic, "creativity has accelerated innovation and this anticipates a promising future". The heads of the Ibero-American IP offices included those from the registries of Argentina, Bolivia, Brazil, Chile, Colombia, Costa Rica, Cuba, Ecuador, El Salvador, Spain, Guatemala, Honduras, Mexico, Nicaragua, Panama, Paraguay, Peru, Portugal, Uruguay and Venezuela. (TJL)
CNIPA's trademark services becoming increasingly efficient – In the latest statistics released by China's National Intellectual Property Administration (CNIPA), the number of online trademark applications in the first six months of 2020 has surpassed 4.18 million, accounting for 97.58% of the total number of applications in the same period. This is 12% higher than 2017, when online applications were first introduced. As online services are more efficient, the review of trademark refusals have also been expedited – the average trial period has been shortened from nine to less than 6.5 months. Online filing of trademark applications with non-standard specification are now accepted too. Before the end of the year, the CNIPA will encourage and implement other online functions as planned, such as online trademark oppositions, invalidations and revocations of non-use. (JN)
USPTO provides teleworking update – On the USPTO blog, director Andrei Iancu and Jamie Holcombe, Chief Information have provided an update on the office's teleworking efforts, which has seen 13,000 employees pivot in response to covid-19. They write: "We transitioned to a remote workforce with virtually no disruption, despite having an unprecedented number of employees accessing our IT systems from home. We now have, on average, over 13,000 secure Virtual Private Network connections to our campus every day. This is a 75 percent increase over our daily average prior to the pandemic." Using this technology, over 1,200 virtual meetings are occurring every day, connecting an average of 6,000 participants from among its workforce, contractors, and the public. They conclude: "The USPTO remains committed to helping inventors and entrepreneurs weather this crisis and hit the ground running once it passes. And, in doing so, we will continue to enlist modern ways of doing business, including improving the performance and reliability of our IT infrastructure and other systems." (TL)
Taiwan IPO warns of fraud – The Taiwan IP Office (TIPO) has warned users of new reports of fraudulent use of the registry's name to produce fake registration certificates. On its blog, TIPO stated: "This bureau solemnly clarified that it has never issued certification registration certificates for any commercial activities, reminding the public not to be deceived." (TJL)
Afghani IPO to create license database – The Afghanistan Central Business Registry and Intellectual Property Agency has announced on Facebook that it recently held a meeting to create a license database system "under a single umbrella". The registry confirmed that up to 20 government ministries and independent agencies will work together to implement the new database. (TJL)
Turkey records year-on-year increase in H1 trademark applications – The Turkish Patent and Trademark Office (TurkPatent) received more trademark applications in H1 2020 than last year, a positive sign of the country's stable trademark industry despite the coronavirus pandemic. Across the first six months of 2020, TurkPatent saw 71,753 trademark applications, of which 64,241 were domestic applications. This is a 17.3% increase on last year's H1 figures. Although there was also an increase in patent applications, the year-on-year growth was far less significant at 0.1%, with 8,344 patents filed for. (JW)
Madrid Application Assistant launched by WIPO – A new programme has been launched by WIPO to help users file higher quality trademark applications. The Madrid Application Assistant imports data from the office of the user's regional trademark database and populates the international application with all the relevant information. The program also automatically verifies classifications and the translation. It's hoped this will reduce the number of errors and irregularities in international applications. This should reduce the workload on WIPO staff and increase chances of applications being accepted. Indeed, trademark attorney Carl Oppedahl posted a detailed review of the new platform this week, including the discovery of a programming error (that was subsequently fixed by WIPO within 24 hours). Commenting on the blog, one user summarised the launch as such: "Good news for trademarkers. Bad news for US trademark attorney." (JW)
On the move:
Arnold & Siedsma acquires LC Patents – Arnold & Siedsma, Benelux patent and trademark firm, has announced the acquisition of another branch, LC Patents. The Hasselt, Belgium-based firm specialises in chemistry, an area in which Arnold & Siedsma was looking to expand into. LC Patents joined the firm as of 1 July, but it will operate under its own name for the time being. This is Arnold & Siesdma's twelfth office location. It is spread across the Netherlands, Belgium, Germany and Switzerland. (BD)
Keystone Law announces the hire of 12 new lawyers – Keystone Law has been on a hiring spree with 12 new lawyers joining the firm. One of the new additions, Simon Chalkley, has been appointed to the intellectual property division. Chalkley is an IP and commercial partner with over 30 years of experience. He counsels clients on their brands and IP strategy, and is also experienced in transactions and IP contract disputes. He joins Keystone Law from Wiggins. (BD)
Norton Rose Fulbright adds partner to Riyadh office – Zayd Alathari has been appointed to partner at Mohammed Al-Ghamdi Law Firm, which acts in association with Norton Rose Fulbright. Alathari is an intellectual property lawyer who has experience working in the Middle East and the US. He was previously the senior manager and IP counsel in the Middle East and Africa for Saudi Basic Industries Corporation. In this role, which he held for eight years, he led the company's IP initiatives, including developing and implementing global IP strategies and policies. Before this he practiced at Venable in Washington DC. He advised both domestic and international clients on IP litigation, transaction and patent prosecution matters. Alathari is a registered patent attorney with the USPTO and is licensed to practice in the District of Columbia and Virginia. He will be based in the firm's Riyadh office. (BD)
Dino Hadzibegovic joins Dickinson Wright – Dino Hadzibegovic has joined Dickinson Wright's Silicon Valley office as of counsel. He is experienced in patent and trademark litigation, patent portfolio analysis and due diligence. Hadzibegovic previously worked at JUUL Labs as IP litigation counsel. (BD)
And finally...
How WTR is connecting trademark leaders this October – WTR is delighted to unveil WTR Connect, a series of high-level online events taking place across two weeks in October, with in-depth sessions timed to accommodate participation from around the world. The ground-breaking digital concept offers a series of individual interactive digital sessions organised around major themes. Comprised of a series of hubs, each session is designed to facilitate discussion, benchmarking and the sharing of best practice around key topic areas and challenges facing trademark and brand leaders. Each day will start with a keynote address from a major industry figure. This will be followed by live breakout discussions lasting for a maximum of 60 minutes. These will be in a variety of formats including masterclasses, open discussion forums, solution rooms and closed-door, invite-only boardrooms. To find out more and to secure your place at WTR Connect, click here.