Why it's vital to stay up to date with emerging tech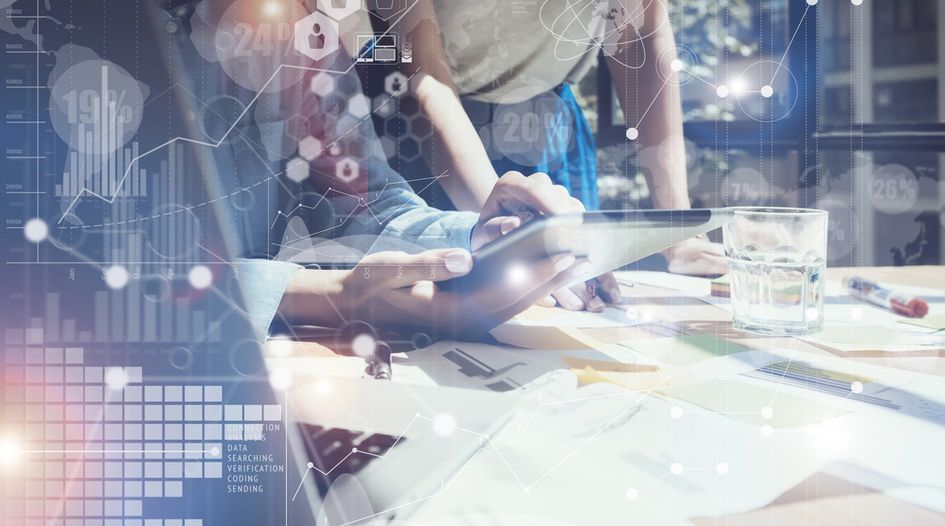 Later this week WTR will publish the third editions of WTR Global Leaders, in which top-tier practitioners in the trademark space share their personal highlights from a career at the cutting edge of intellectual property, as well as their insights into issues new and old. 
New technologies – and their application – are rapidly hitting the IP scene, with AI, non-fungible tokens (NFTs) and Web 3.0, to name but a few. Our interviewees were clear that while offering many exciting opportunities, these developments are a double-edged sword and just as likely to create new ways for bad actors to infringe and evade enforcement. However, one thing they all agreed on was that it is crucial that practitioners stay up to date on the space so that they can continue to create cutting-edge strategies for their clients.
A proactive approach is key
"The past year introduced an explosion of blockchain-related technologies, and with them emerged many threats to, and opportunities for, IP ownership," says Michael G Kelber, partner and co-chair of the IP practice group at Neal Gerber & Eisenberg LLP. While problems and the opportunities come hand in hand, a proactive approach will allow brands to benefit rather than lose out. "Blockchain has enabled the development of NFTs, cryptocurrency and smart contracts, which have created novel IP legal issues. As part of this explosion, businesses are looking to employ the promise of Web 3.0 and the metaverse. IP clients in the tech space are developing new tools, and retailers are lining up to leverage them for their businesses and marketing. As a result, we are spending a lot of time helping our clients, on the one hand, to implement these technologies to enhance their brands and sales, and on the other hand, to thwart others who are threatening their intellectual property in new ways."
High-tech tools are a must in the modern IP landscape
"The development of AI will improve and evolve intellectual property during the next decade by assessing the value of IP rights, evaluating the performance of patent prosecution with the help of algorithms, improving predictability and cutting costs for rights owners," says Hemant Singh, managing partner at Inttl Advocare. New technologies provide excellent tools for dealing with the ever-evolving trademark space, however, practitioners must learn how to use them. "Trademark registrations are at an all-time high, and acquiring effective worldwide protection is becoming increasingly difficult. Due to the possibility of not understanding previously registered marks, brand owners may face more challenges in registering their marks. As a result, in order to maximise their chances of success, practitioners must be well-versed in strategies for specific applications."
Two sides of the (bit)coin
Emerging tech may challenge trademark protection in the short term – as has been seen with the metaverse – however, it also provides fresh opportunities for practitioners. Russell Pangborn, partner at Seed Intellectual Property Law Group says: "I do consider myself a tech junkie, but my focus is more directed on how new technologies create tensions with trademark and related laws. In the last year, we have seen dramatically increased focus on the metaverse, decentralised domains have really taken off, as well as NFTs and the mainstreaming of cryptocurrencies. These areas, which often overlap, are creating new strains and opportunities for trademark attorneys. We have kept close tabs on the various strategies employed by brand owners for both using and protecting their important trademarks in these growing areas. It has been fascinating to watch and learn, and gratifying to work with the companies who are actively developing new tools and user experiences in these exciting new categories. I have had the pleasure to collaborate with clients creating hologram projectors, apps for experiencing augmented reality during events (in reality), crypto ATMs, virtual reality experiences, NFTs, and so much more."
New technology creates new avenues in which infringers can steal intellectual property, therefore practitioners should stay abreast of developments to best combat IP theft, Pangborn continues: "I also experienced the darker technical side of the (bit)coin, which has the habit of increasing the complexity of enforcing trademarks in these new areas of technology. While IP owners, law enforcement and cybersecurity companies continue to grapple with dramatic increases in the abuse of domain name systems and other trademark misuse online, the sophistication of attacks and bad actors continues to evolve. I keep abreast of these new technologies so that I am able to advise our clients as they contemplate the protection of their important brands in a technologically evolving market."
To what extent is technology really changing the trademark space?
"Aside from big data, AI, blockchain technology and NFTs, we do not yet see new trends in prosecution." Michael Ritscher, partner at Meyerlustenberger Lachenal Froriep reports, pointing out that the landscape of trademark litigation remains relatively stable compared to that of patent law. "Regarding enforcement of IP rights, the focus is both on finding courts that are competent and fast and also on ADR mechanisms, in particular IP arbitration. We believe that the UPC will be a success and will have a strong impact on our clients' patent litigation strategies, including deciding to opt out certain patents. In trademark and other non-technical areas of IP law, we do not see similar developments."