When a phrase becomes a brand: assessing the registrability of slogans as trademarks after Oatly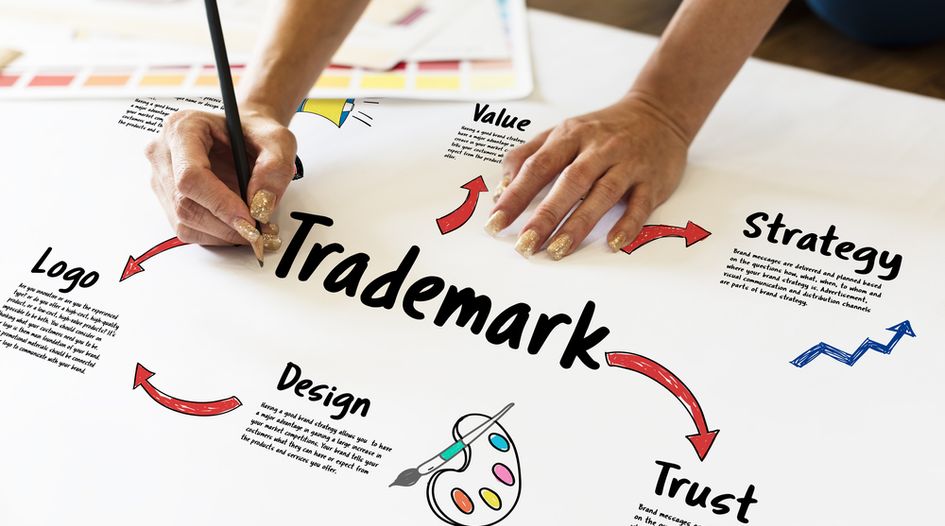 The recent Oatly judgment (T-253/20) has a number of practical implications for slogan trademarks. Ahead of an ECTA webinar that will analyse the decision from a legal and marketing perspective, in this guest analysis Carina Gommers, ECTA second vice president and a partner at Wiggin, considers a ruling that seems out of step with the established case law and could signal a more liberal approach towards slogan trademarks.
Guest analysis
The Achilles heel of slogans as brands is the requirement of inherent distinctive character. Over the past two decades the EU courts have developed quite a consistent case law on slogan trademarks. However, the General Court's Oatly judgment of 20 January 2021 raised the question of whether a change of practice can be expected.  
The legal perspective
In 2001 the Court of First Instance (later confirmed by the Court of Justice of the European Union (CJEU)) ruled that, when it comes to assessing inherent distinctiveness, no stricter criteria should be applied to slogans than to other signs and that 'imaginativeness', 'originality' or even 'conceptual tension which would create surprise and so make a striking impression' cannot be required (Das Prinzip Der Bequemlichkeit, C-64/02 P).
The absence of stricter criteria is something that we have heard before with respect to shape marks. However, obtaining a shape mark is far from easy. Indeed, the EU courts confirm that, in practice, it may prove more difficult to establish the distinctiveness of certain types of marks because of their very nature. That is certainly the case for slogans.   
The case law of the CJEU and the General Court suggests that it is not easy for slogans to overcome the absolute refusal ground of Article 7.1.b of the EU Trademark Regulation. The EU courts have repeatedly ruled that the promotional or laudatory connotation of a sign does not prevent it from being registered as a trademark if the sign is at the same time also (but not necessarily primarily) perceived by the relevant public as an indication of the commercial origin of the goods or services (eg, VORSPRUNG DURCH TECHNIK (C‑398/08 P)). However, slogans which do not have anything that, beyond their promotional nature, leads the relevant public to memorise the slogan as a trademark are consistently refused (eg, REAL PEOPLE REAL SOLUTIONS (T-130/01), WIR MACHEN DAS BESONDERE EINFACH (C-311/11 P), Qualität hat Zukunft (T-22/12), LOOKS LIKE GRASS... FEELS LIKE GRASS... PLAYS LIKE GRASS (T-2016/02), PASSION TO PERFORM (T‑291/12) and FOREVER FASTER (T-104/16)).
Although since the early case law an actual requirement of 'imaginativeness' has been denied, in reality it is often the presence of some sort of 'originality' that renders the sign distinctive and makes it memorisable to the relevant public (eg, LOVE TO LOUNGE (T-305/16) and WET DUST CAN'T FLY (T-133/13)). This 'originality' is to be distinguished from the originality in the copyright sense.
The EU courts have accepted the following elements as factors that can render a slogan inherently  distinctive:
constituting a play on words;
introducing elements of conceptual intrigue or surprise causing the slogan to be perceived as imaginative, surprising or unexpected;
having some particular originality or resonance; or
triggering in the minds of the relevant public a cognitive process or requiring an interpretative effort (see EUIPO Guidelines).
VORSPRUNG DURCH TECHNIK was one of the first cases where the concept of 'setting off a cognitive process' arose. However, many slogans have been denied registration for absence of any of the abovementioned elements. This was the fate of, for instance, MOINS DE MIGRAINE POUR VIVRE MIEUX (T-696/19), SO WHAT DO I DO WITH MY MONEY (T-609/13), GROWTH DELIVERED (T-528/14), CARE TO CARE (T68/13), INNOVATION FOR THE REAL WORLD (T-515/11) and SEE MORE. REACH MORE. TREAT MORE. (T-555/18).
In the recent Oatly case, the General Court ruled that the slogan IT'S LIKE MILK BUT MADE FOR HUMANS for oat milk had been wrongly rejected as devoid of distinctive character. The Oatly judgment seems out of step with the established case law. It quite easily accepted that the slogan at issue 'sets off a cognitive process', thus illustrating that the 'cognitive process' from the existing case law can also be triggered when the slogan touches upon a controversial topic or idea (eg, in the case at hand, whether human consumption of animal milk is appropriate). The court further clarified that the message conveyed by the sign "is capable of setting off a cognitive process in the minds of the relevant public making it easy to remember and which is consequently capable of distinguishing the applicant's goods from goods which have another commercial origin".    
The question can therefore be raised as to whether the Oatly judgment is the beginning of a change of practice, with the courts taking a more liberal approach towards slogan trademarks. In any event, it further encourages and invites applicants to come up with tagline messages that are 'more than meets the eye' and which call for interpretation of some sort.     
The marketing perspective
When it comes to slogan trademarks, legal principles are not easy to reconcile with marketing reality. From a marketing perspective, the most attractive and valuable slogans are precisely those that are suggestive and simple. But these are exactly the types of slogans that run the highest risk of being refused for lack of distinctive character. Only when such slogans have been used so intensively and for such a long period may the odds turn, and a trademark be obtained based on acquired distinctiveness.   
This solution is only possible for long-lasting slogans, but not all slogans are that everlasting.  Marketeers create temporary slogans to respond to current events, such as football championships and music festivals. Trademark registration may therefore not always be the most appropriate means of protection and passing-off legislation and copyright may prove to be a better tool.  
Reconciling both perspectives
Even though no stricter criteria are said to apply to slogans, the fact is that some sort of 'creativity' is rewarded with a finding of inherent distinctiveness and hence eligibility for trademark protection. A win-win situation can only be created when marketeers can find the middle ground between, on the one hand, some degree of suggestion as to the goods or services, or their characteristics, and, on the other hand, a way to set off that cognitive process by introducing a double layer in the slogan, provoking the relevant public to memorise it and perceive it as an indicator of origin. So, copywriters, on your marks!