What the UK government's Brexit deal defeat means for trademark owners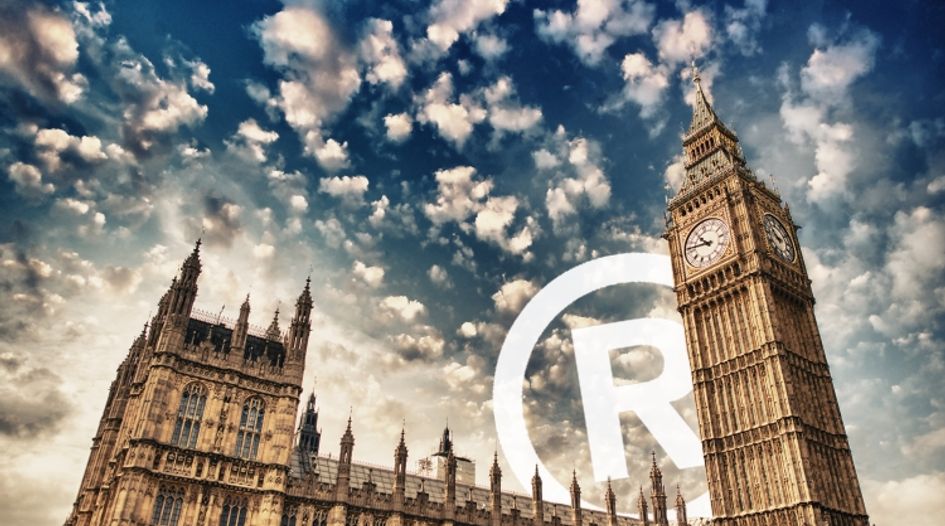 UK prime minister Theresa May loses vote on her Brexit deal by significant margin
Result could put UK trademark owners "back at square one", says CITMA president
Hope is more clarification will come by next week, says leading IP expert
The UK government suffered a catastrophic defeat last night after the House of Commons firmly rejected its withdrawal agreement with the European Union. The result creates renewed uncertainty for trademark owners, with the president of the UK's Chartered Institute of Trade Mark Attorneys (CITMA) claiming rights holders are "pretty much back at square one" – although other experts suggest trademark rights will be protected no matter how the political cards fall.
In what was described as one of the most important votes in decades, UK MPs decided by 432 votes to 202 to reject prime minister Theresa May's Brexit deal which set out the terms of the UK's exit from the EU on March 29 2019. The defeat was a significant blow for May, who has spent two years negotiating with the EU for this deal, which now looks dead in the water. There are now only 72 days to go before the UK is due to leave the EU – and only three options remain likely: (1) an extension to allow a renegotiation of the withdrawal agreement (a prospect deemed unlikely by the European Parliament's Brexit coordinator this morning); (2) a second referendum (an option that could not happen before March 29); (3) or a no-deal Brexit (an option seen by most MPs as too much of a risk to UK industries and jobs).
For trademark owners, then, significant question marks remain. According to Tania Clark, partner and trademark attorney at Withers & Rogers, president of CITMA and an advisor to the UK government, the events of yesterday have put UK rights holders "in a difficult position", because "we are pretty much back at square one". She expands: "There is now no certainty about what happens tomorrow, let alone on 29 March 2019. UK businesses that own EU trademarks, registered community designs and unregistered designs can no longer rely on having a transition period in which to make the necessary adjustments to their IP portfolios."
Particularly affected by yesterday's vote are those with pending trademark and design registrations, she adds, who may face a more expensive route to secure effective protection. "To block any attempts to erode their market position in the immediate aftermath of Brexit, they may now need to consider filing in the EU and UK separately," she notes. "The cost of this 'double filing' is obviously one that companies would have hoped to avoid, but there is now a significant risk that filing in the EU only could leave them without protection in the UK marketplace in the event of a hard Brexit."
There are, however, other perspectives on what yesterday's vote means for rights holders. Chris McLeod, partner and trademark attorney at Elkington + Fife in London, tells WTR that some key issues are cemented down and that should come as a relief to brand owners. "We have a degree of certainty already from the UK government's confirmation that EU registered rights will be transposed onto the UK registers," he says. "However, I think that perhaps by Monday we will be more likely to know if we are heading for a suspension or extension of the 29 March 2019 date or indeed for an EEA or Canada arrangement."
This view is echoed by Lee Curtis, a trademark attorney at UK IP firm HGF. "Personally, I do not think the vote has changed anything in a significant way," he claims. "Whether there is a deal or a no-deal is in the hands of the political gods. However, what is certain is that corresponding EU trademark rights will be cloned in the UK whether there is a deal or no deal."
Looking ahead, Curtis suggests that a no-deal is now "slightly more likely" today than it was previously, meaning the 'cloning provisions' could come into force from March 29 rather than within a transition period. On the flip-side, he adds that an extension delaying Brexit is also now more likely. "As ever, politics will impact timings but trademark rights will be protected whatever way the political cards fall," he concludes.
While that may be true, CITMA president Clark is adamant that "whatever happens next, a cliff-edge scenario must be avoided at all costs". Yesterday's vote has certainly thickened the fog when it comes to the future implications of Brexit. For trademark owners, the hope is that a clear path will soon emerge in terms of obtaining and protecting their rights in the UK and EU in the weeks, months and years ahead.