What happens when the lights are off? The intentional and personal practice of diversity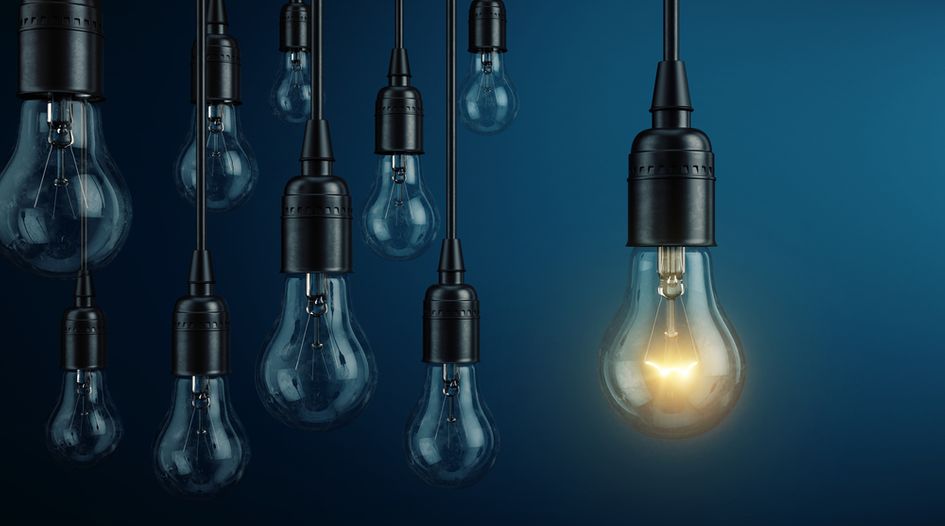 Debra Hughes, assistant general counsel at the Blue Cross Blue Shield Association, emphasises the need for practice leaders to practise intentional diversity in a personal way, in order to truly make a difference
The legal profession has made progress with diversity and inclusion (D&I) through the development of affinity groups, diversity committees and programming for its employees, and it is encouraging that companies understand the business case for diversity. From my experience, diversity efforts are best when practised through purposeful, routine and intimate interactions; therefore, companies should also appreciate the 'people' case for D&I – impactful diversity is personal.
I was speaking on a panel a couple years ago about D&I and a non-diverse speaker from another company said that she does not look at colour or race when making hiring decisions. She explained that her colour-blind approach is fair because the best of the best will always rise to the top. While I respect her perspective, it has not been my experience that diverse attorneys have fair footing for even entering the pool of candidates for hiring.
Diversity is about inclusion. However, you cannot have diversity unless you include diverse people. Making a conscious decision to recruit diverse candidates can drive equity and is important for the routine practice of diversity. Be an intentional owner of your company's diversity message by considering the make-up of the team that provides legal services to your company or firm.
There are many ways to practise intentional diversity in a personal way:
A law firm's hiring partner makes a conscious decision to look for diverse talent at a historically black law school.
A non-diverse associate makes a conscious decision to give a diverse attorney meaningful trademark prosecution and enforcement matters.
An in-house director of a trademark group insists that their law firm assign a diverse attorney to participate in a meaningful way in a trademark ligation matter.
A deputy general counsel assigns a diverse counsel to represent the department in a large, company-wide project.
I am convinced that each of these intentional acts provided the access and legal experience that led to my ability to grow within law firms and in-house teams. Without these acts, I wonder if I would be in my current role as assistant general counsel at the Blue Cross Blue Shield Association (BCBSA).
I am a proud employee of BCBSA. My company's CEO, Scott P Serota, signed The CEO Action for Diversity and Inclusion pledge in October 2019. The association believes that diversity is about encouraging and enabling all employees to draw fully on their talents and skills for the benefit of BCBSA objectives. BCBSA believes that diversity improves the organisation's ability to cope with change, expands creativity and increases worker retention. Further, diversity improves the organisation's relationships and partnerships with the communities in which we live, recruit and operate.
The powerful effect of practising diversity is amplified when decision makers are champions of diversity in all aspects of their daily practice – this occurring outside of a planned diversity event, training session or seminar.
When non-diverse attorneys regularly practise diversity, the culmination of these intentional actions can lead to great opportunities for the company, the law firm and the diverse attorney. In my experience, diverse attorneys are ready for these opportunities. They understand that they must carefully navigate the unwritten rules of the road to navigate barriers to inclusion. The diverse attorney already knows that they need to wake up earlier, work harder, make fewer mistakes, speak articulately and be very aware of their professional appearance in order to address unconscious biases and become a trusted and valued member of the team.
While the tenets of many diversity programmes embrace the value of different cultures and perspectives when approaching legal work, the unfortunate reality is that many diverse attorneys understand the path to becoming a trusted and valued team member is through understanding and adopting mainstream approaches, actions and appearances. Intentional diversity practices can help to change this for the better.
It is difficult to predict how and when the trademark industry will know success in its diversity and inclusion efforts. Rather than focusing on the finish line, I encourage trademark teams to focus on their current efforts and consider diversity during routine interactions with diverse attorneys and intentionally considering diversity when hiring staff, assigning work, evaluating work product and promoting the work and efforts of diverse professionals.
The power of diversity is what happens when the lights are off, when there is no podium or conference room, or CLE credits offered. Intentional diversity is practised between non-diverse and diverse attorneys in a personal way. Our industry succeeds when a non-diverse partner is comfortable taking a first or second look at an applicant from a non-traditional law school. Our industry succeeds when a non-diverse attorney makes a conscious decision to have coffee or lunch with a diverse attorney – just because.
In the upcoming edition of WTR we will present a range of perspectives from corporate and law firm leaders on issues surrounding diversity and inclusion.