What to expect from INTA's first virtual conference offering: a behind the scenes look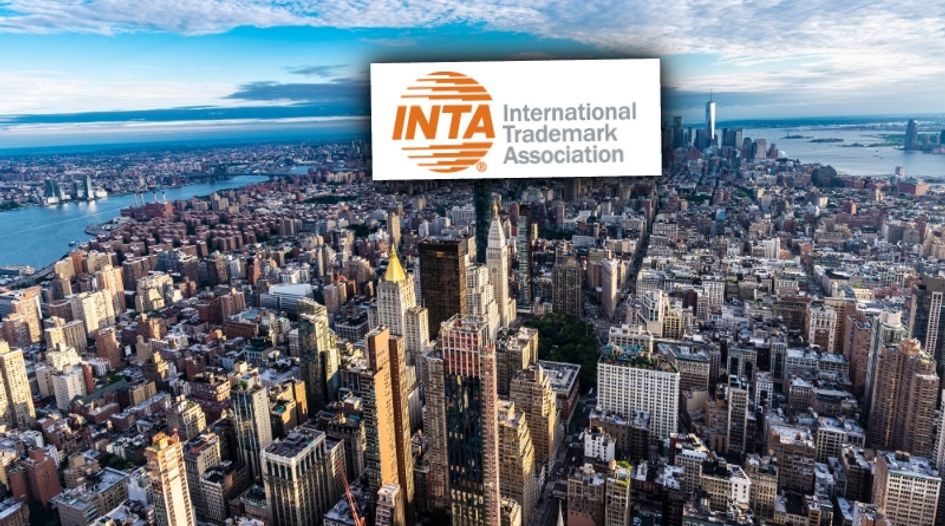 In June INTA hosts first ever virtual conference, addressing "brands in society"
Event offers live and on-demand content, as well as access to networking
Association looks to future virtual events, but no replacement for physical gatherings
INTA recently announced that its upcoming 2020 New York Conference on "Brands in Society: Their Influence and Responsibility" will now be held virtually. But what does that actually mean? WTR spoke with INTA's senior strategist, education, Dolores Moro, to get the inside track on the decision to move the event online and what attendees can expect.  
The event was originally planned for March, but due to escalating circumstances related to the coronavirus the association decided to push it to June. Moro explains: "When we made that decision, the global spread of covid-19 was still in its early stages, and we committed to holding the event on June 22/23. However, it subsequently became necessary to pivot given the magnitude of the crisis, and our paramount concern for the health and safety of registrants, project team members, speakers and INTA staff."
Thus, the event will continue to go ahead in June, but will be the association's first-ever virtual conference, Moro recounting: "Given the circumstances, it was a relatively straightforward decision to take the conference online. The theme of the conference remains relevant to our members, so we wanted to still address these hot topics with them. The programme content remains the same and going virtual with it is a viable and exciting alternate solution."
While the content remains the same, its delivery has been adapted. For instance, with no need for an extended lunch break, the timings have been tweaked. Each day starts 10:00 and ends before 15:00 – but with additional on-demand content available for those seeking to make a full day of it. Those that wish to squeeze in a few hours of work can come back to that content later.
While its first virtual conference, Moro notes that INTA has been offering e-learning opportunities for some time, as well as webcasts, so has experience with remote offerings. However, this is a different proposition and the events team is "working very closely with a vendor on the technical side to be able to deliver a virtual conference that can be accessed anywhere, on any device".
The vendor in question has been involved in the development process, with the remote programme offering a mix of live and on-demand sessions. Despite taking a step into the relatively unknown, Moro notes: "We have a good process to test the technology and, also, to be able to pivot quickly in the event something is not working as planned."
Unplanned interruptions can occur on the attendee side too; therefore, all sessions will be available to registrants as an on-demand option, not just those identified as 'on-demand' on the agenda. "This will address any potential issues of attendees being interrupted by technical issues or where they may need to go offline to attend to an urgent matter; they can always return later without missing anything," explains Moro. "Also, we want to provide this content to our members around the world (across all time zones), and the on-demand option allows them to watch it at their convenience."
As well as the content sessions, the registration fee includes access to the attendee directory and virtual networking breaks. For the latter, INTA is still exploring format. "The idea of virtual networking is intriguing, and certainly somewhat novel, to all of us and we are exploring a number of different options," Moro continues. "We have discussed features such as break-out rooms and the ability to chat with fellow registrants, speakers and sponsors. For now, I would say: 'Watch this space'."
The virtual networking breaks will not be the first time the association seeks to facilitate meetings in a remote environment, with the Annual Meeting's speed networking format having recently been transitioned into an online proposition. Each hour-long session allows 12 or 15 participants to connect, with discussions conducted in English. Moro expands: "The virtual speed networking is free and sessions are offered three days a week in various time zones. Both members and non-members can sign up to participate. Since the launch in April, these virtual sessions have really taken off – with 160 people participating. Due to their popularity, sessions have been added through June. It's a sign of the times: people are looking for options that work in this new environment."
For this reason, she expects participants to embrace news ways of interacting, in the same way that many have taken to new communication tools to keep in touch with family and friends: "It is not very different from what we are seeing in our work and personal lives. We miss connecting with people, and we're finding ways to keep connected, albeit virtually. Before the pandemic, I had never considered a 'virtual happy hour' or eating dinner with loved ones over a video feed. But we miss spending time with each other and we found ways to stay connected. It is the same for the INTA community. We are a global community of brand professionals and we relish opportunities to connect with each other at INTA events. While we cannot do it in person, we will continue to find different ways to come together."
Of course, virtual events still present challenges, with the association sending registrants a unique link in a bid to avoid non-registrants jumping online and joining in. Similarly, registrants have to agree not to display or distribute promotional items, nor to engage in any marketing or advertising during the event, with the exception of approved sponsors. They are also required to conduct themselves in a courteous manner. In short, no ambush marketing, party crashing or (the virtual conference equivalent of) 'zoom-bombing'.
As to how success will be measured, Moro notes that it will follow the typical event assessment – are attendees satisfied that they received something they need, with content to help them grow in their current (and future) roles and connections with colleagues from various regions? "Beyond that," she notes, "we want them to have an enjoyable experience. When attendees come back asking for more, we know we've hit the mark."
And if they do come back for more, does this mean that a new stream of virtual conference offerings could be in the offing?
For now, virtual events are meeting an important need, but Moro does not see them replacing in-person gatherings once the global community can once again come together – although she acknowledges that there are some benefits to remote learning: "E-learning, whether in the form of webcasts or virtual conferences, does provide opportunities to engage more members, including those who may not otherwise be able to attend an event in person."
As such, virtual events will not replace physical ones, but they may become a new regular offering. Moro concludes: "After the New York Conference, we'll do a post-event survey like we typically do and, as always, we'll adjust future offerings as necessary. Virtual offerings already have a place in our education strategy with our webcasts and web series. It is a natural extension to think about larger virtual events, but what they will be or how they will look is still a work in progress. We look at virtual offerings as another category of INTA events – not to replace in-person events but to provide alternatives for our members."