Welcome to your new-look WTR magazine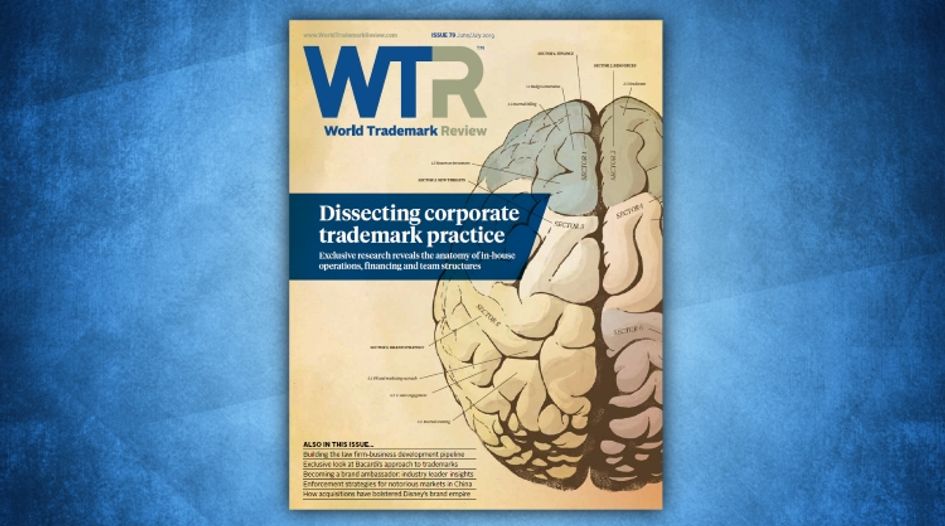 The latest issue of WTR magazine has gone live online today, with content ranging from analysis of our latest Global Trademark Benchmarking Survey results to insight into the strategies that can be employed in the battle against counterfeits in physical markets in China and considerations for smart IP due diligence. When subscribers receive their hard copy issues, they will also note a major number of changes to the magazine and new types of content, all designed to maximise the value of their subscription.
Over the past two years, we have made a number of improvements to our online platform to enhance the value of our offering to subscribers. The hard copy magazine remains, however, a central component of our offering. Going forward our revamped quarterly magazine will feature even more exclusive content, including data analysis of key trends, strategic trademark management insights, legal perspectives and – as a new focus – career and practice development-focused advice and guidance.
In terms of the latter, the current issue features an exploration of the marketing and business development strategies that can be employed to raise the profile of law firms and practitioners. Meanwhile, Jessica E Cardon, deputy general counsel at Perfumania Holdings, presents an in-house view of effective networking and why it matters for corporate counsel. At a time when in-house professionals are being encouraged to evolve their role and become so-called 'brand ambassadors', we also consider what that actually means and how it can be achieved.
In sum, our refreshed offering provides you with a new navigation structure, practice development insights and increased exclusive content. In a bid to maximise subscriber value, we are also significantly increasing our daily online coverage. Combined, this means that the WTR digital platform will bring you even more breaking and business-critical intelligence, while the hard copy magazine provides personal, professional and practice development insights, alongside exclusive legal and business management content.
Going forward, then, your new-look WTR magazine will provide:
Exclusive data analysis of key industry trends
Real-world strategic brand management insights
Career and practice development tips and insight
The inside track on the latest legal developments
News, views and insight from across the globe
We have some exciting features and projects planned for the coming months and look forward to presenting the platform and new-look magazine to INTA Annual Meeting delegates. If you are heading to Boston, be sure to drop by exhibition stand 918/920 to learn more.