A welcome answer or empty rhetoric – can changes to platform liability curb counterfeiting?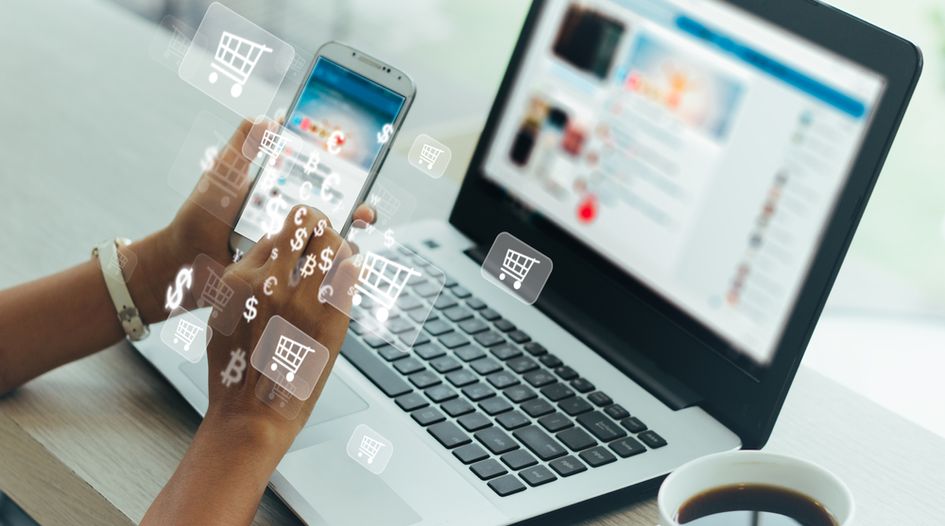 Today marks the publication of the third edition of WTR Global Leaders, a unique opportunity for those at the top of their trademark game to reflect on their journey and also to cast a forensic eye over the burning issues of the day.  
Sales of online counterfeits have broken records in recent years, prompting talk of increasing pressure on legitimate platforms to remove third-party sellers that are distributing fakes. Among our interviewees we found both scepticism and support, building a nuanced perspective on these ground-breaking legislative developments.
China to take action on platforms that fail to remove infringers
Late last year, China's State Administration for Market Regulation (SAMR) threatened to revoke the operating licences of platforms that fail to take proper action against counterfeiters. But questions remain over what impact – if any – this might have on levels of counterfeiting in China.
Spring Chang, founding partner of Chang Tsi & Partners tells us: "This will definitely curb online infringement and improve the protection of IP rights. I think operators should take more responsibility when it comes to stopping infringement on their platforms. They should be more active, and the State Administration for Market Regulation made a good push in this respect."
The reality, however, may not live up to the promise and some practitioners remain dubious. "This sounds more like rhetoric than substance as the implications for revoking operating platform licences are immense" says Anthony Tong, managing partner of Robin Bridge & John Liu. Despite being a positive sign of intention on the part of the SAMR, some of our Global Leaders predicted that such legislation could have unintended consequences. Tong continues: "This is definitely good news on the part of the trademark owners although this is also creating immense pressure on platform operators to conduct more self-monitoring thus substantially increasing their cost of operation. Insofar as the counterfeits are concerned, such moves on the part of SAMR would also drive the counterfeiters to diversify their marketing activities onto various smaller online platforms thus making it harder for trademark owners to weed out such activities."
Tong's is not a lone voice. George Chan, partner and head of the Simmons & Simmons' Beijing IP agency told us: "According to Article 84 of the draft, when there is an "extremely serious" violation, a competent administrative body can act ex officio to revoke the licence of platforms. If this provision is included in the final draft, I suspect that it will have limited application (to very exceptional cases), but it may help somewhat by requiring online platforms to up their game against online counterfeiting, in order to avoid giving the authorities a reason to revoke their licences."
Europe to progress with platform-liability measures
It is not just the Chinese government that is wrestling with these issues – the European Commission has also made headway with similar legislation. Simone Verducci Galletti, partner at Bugnion's Milan office reports: "Following the discussions surrounding the Digital Service Act, it seems that that path is set. The huge size of some online platforms, as well as the level of sophistication of the software that they use, makes it possible to envisage instruments of protection for users that go well beyond the current ones. Whether a faultless and easily applicable legislation will emerge from the current discussions remains to be seen. I expect that some new principles will hopefully find application, if not in all cases, at least in those cases where the risk of fraud is high for consumers (and thus for brand owners)."
Platforms must do their fair share
"In view of the very large number of online platforms that exist globally, it is clear that brand owners cannot actively police them everywhere," says Zeeger Vink, intellectual property director at MF Brands and current president of INTA. Our Global Leaders tend to believe that such a widespread and decentralised issue requires a united front on the part of all stakeholders. "If we want the Internet to be a safe, reliable and trustworthy commercial environment, platforms also have to contribute actively. Many already do so, so it makes sense that those who do not are held accountable in some way. Governments and legislators are realising that what is at stake here is not just a commercial issue between market players, but the health and future of the market economy as a system."
Effective legislation benefits all stakeholders
Jimmy Huang, partner at Beijing Zhong Lun Law Firm maintains that any action in this area could well have a significant impact on the industry and economy, which will be taken into consideration by policy makers – meaning that it may take a long time to reach a decision. "What we can expect is that, when it comes to online IP rights, the principle of balance of interests and the principle of reasonable precaution should be applied, and the burden of proof on whether acts committed by the platform constitute direct infringement should be reasonably stipulated. This is conducive to further enhancing the protection of IP rights and effectively combating online counterfeiting. In the meantime, many brand owners are developing their online sales channels, both via their official websites and third-party platforms with more credentials, so that authentic products are more easily accessible to customers."