WeChat nudges past Ferrari to top brand strength rankings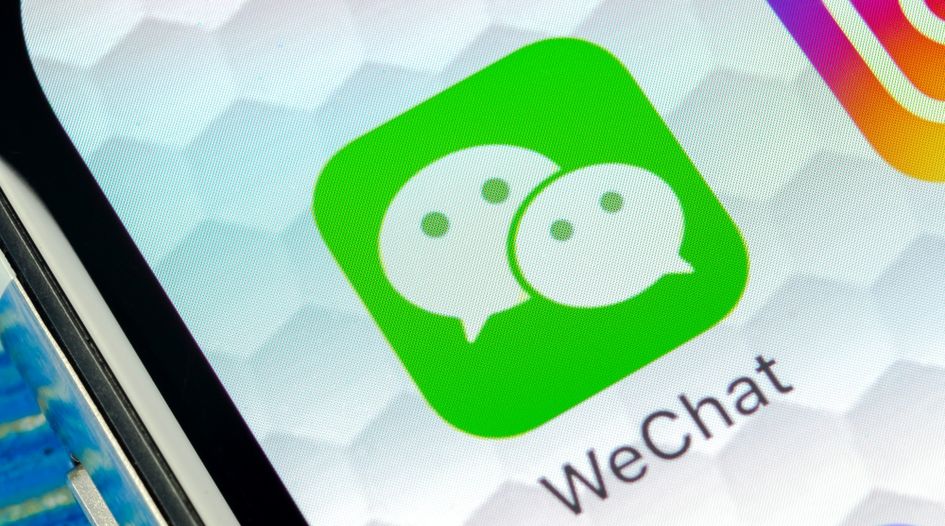 Brand Finance Global 500 2021 report includes brand strength analysis
WeChat overtakes Ferrari to take top spot, but red flag raised
Russia's Sber increases strength despite significant value drop
WeChat has been named the world's strongest brand in new research from Brand Finance, with Ferrari dropping to second place and Sber moving up to third. Sber's success in particular illustrates how, even when overall brand value drops significantly, strength can increase.
Earlier today we reported on the brand value highs and lows in this year's Brand Finance Global 500 2021 ranking. For an alternative view on brand success, the company also offers a strength ranking, which determines the power of a brand according to a scorecard of metrics evaluating marketing investment, stakeholder equity and business performance. The assessment involves original market research data from over 50,000 respondents in nearly 30 countries and across more than 20 sectors, resulting in a Brand Strength Index (BSI) score out of 100. The headline finding this year is that WeChat – one of just 11 brands in the ranking to achieve a AAA+ brand strength rating – has motored past Ferrari to take the top spot.
Having occupied the third spot last year, WeChat's success reflects its array of app-based services, ranging from messaging and banking to taxi services and online shopping. As JoJo Chen, senior manager, global brand protection at Tencent, noted at the last WTR Connect event, the company's platforms boasted 1.2 billion monthly users by June 2020 and have become an integral part of everyday life for Chinese consumers. This pervasiveness became critical during the covid-19 pandemic. Brand Finance notes that the brand ran several government-mandated health code apps to keep track of those travelling or in quarantine, providing access to real-time data on the virus, online consultations and self-diagnosis services powered by AI to over 300 million users.
As such, WeChat has not only become the world's strongest brand, it has also broken into Brand Finance' top 10 most valuable brands list for the first time (after a 25% jump saw it grow to a value of $67.9 billion). Brand Finance CEO David Haigh reflects: "A beacon of innovation, WeChat has demonstrated the importance of the continuous strive for technological advancement, particularly in the face of adversity. While the brand has performed extremely well this year, lower levels of enthusiasm amongst younger adults in China may be a red flag. It will be instrumental for WeChat to keep up this momentum to achieve similar successes in the year ahead."
The world's top 20 strongest brands (BSI score in brackets) are as follows:
WeChat (95.4)
Ferrari (93.9)
Sber (92.0)
Coca-Cola (91.7)
Jio (91.7)
Deloitte (91)
Lego (90.2)
Amazon (89.9)
Disney (89.7)
EY (89.6)
Rolex (89.6)
PayPal (89.3)
PWC (89.2)
Swisscom (88.9)
Moutai (88.8)
Wuliangye (88.7)
McKinsey (88.6)
Alibaba.com (88.5)
Apple (88.4)
Pepsi (88.4)
Last year's brand strength leader, Ferrari, has dropped to second place but performed well throughout the year. It remains an aspirational brand and was seen to respond proactively to the pandemic by initially shutting down production facilities and then reopening with a focus on creating a safe working environment. As well as the right thing to do, it reinforced the perception of the company as a responsible firm.
Elsewhere, a repositioning exercise to bring a range of services – including banking, healthcare and logistics – under the master brand has boosted the strength of Russian banking company Sber. While its brand value plummeted 29% as covid-19 and worsening economic conditions took hold, in terms of strength, the picture was positive – a comfort for brand owners in future. 
Haigh comments: "Sber's successful rebranding as a cross-sector tech brand can be an example to other market leaders worldwide. While some rest on their laurels and are often surprised by disruptive challengers, Sber is focused on the future, innovating and modernising with their customers' best interests in mind."
The Sber example proves that both value and strength are important, and when one dips, the other can compensate. For trademark professionals, the list highlights the power that resides in the brand asset, which is itself predicated on the trademark and design rights that they create and protect.