"We will weather the storm" – coronavirus perspective from a Chinese IP practitioner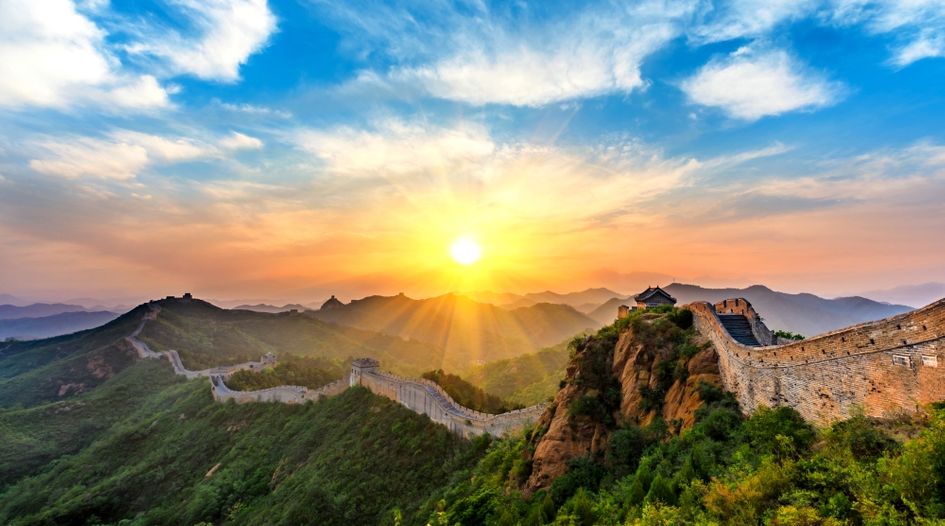 As IP law firms globally close their offices, some China-based firms return to work
Talking to WTR, one leading Chinese lawyer says remote working is challenging
Offers tips for effective practice during coronavirus outbreak for "long-term prep"
In exclusive insights given to WTR, a leading trademark attorney in China provides an update on what the situation is like on the ground for IP law firms, and offers advice to practitioners who may now be changing their workflow due to measures related to the Covid-19 pandemic.
The spread of the coronavirus in China has turned around dramatically in recent days, with just one new domestic case reported today (18 March). In fact, it is the second consecutive day of only one new reported infection in Wuhan, the city where the virus first emerged late last year. On top of that, new cases in the surrounding Hubei province have been in the single digits for the past seven days – in early February, that same region was reporting several thousand new cases per day. It is positive news amongst the current gloomy headlines.
For that reason, many workers in China are returning to offices after government-ordered isolation. This is in contrast to most other countries around the world, where many workers are now entering isolation, with government measures expected to become more extreme in the days and weeks ahead in many countries. Of course, it isn't a return to the status quo in China – measures still in place include a requirement for protective face masks and that workers must be seated at least 3.3 feet apart. But as Gerben Law firm founder Josh Gerben noted earlier today: "This is how fast things can change: a very kind attorney I work with in China offered to send me masks today. She indicated that masks can be 'bought normally' in China now."
It means that, since late January, IP law firms in China have experienced the full effects of coronavirus containment and other associated measures. Talking to WTR, Gang Hu, director of the international trademark department at CCPIT Patent and Trademark Law Office, says that COVID-19 in China has been "successfully and effectively contained", and that people in the country are "no longer panicking". However, while steps are being taken for firms to return to offices, he says it will be slow: "On the one hand, enterprises are returning to work, after all, life needs to continue. On the other hand, for the prevention and control of the epidemic, each region is dynamically adjusting the severity of response according to the change of its own situation."
For Hu, who is based in Beijing, it is "hard to say that the trademark law firm community is back to normal" due to the measures still in place. "For example, in order to avoid the risk of cluster infection, according to the regulations of Beijing municipal government, in addition to strict anti epidemic disinfection, office buildings in urban areas are required to have no more than 50% of the normal number of employees," he explains. "For law firms in this area, they are adopting a mode of rotating some employees, while other employees continue to work remotely. Further, since the coronavirus is spreading worldwide, this unprecedented challenge is already being impacted – international postal express delivery is significantly delayed, for instance."
In a crisis like this, it has placed a spotlight on companies – including law firms – that lack the technology infrastructure for remote working and effective flexible working policies. On the flip-side, those that are prepared have been able to fare relatively well, says Hu. "Firms that have an advanced technology platform and a culture of flexibility are now in a fortunate position to be able to conduct business remotely and maintain high levels of delivery," he says. "Therefore, after the COVID-19 pandemic, I do believe that many firms will consider their essential back office operations with remote access technology in place, functioning seamlessly and ensuring adequate cybersecurity."
In the meantime, many major IP law firms have been implementing measures in the past few days and weeks – at WTR, our inbox has been flooded with law firm notifications on the precautionary actions being taken in a bid to maintain 'business as normal'. According to Hu, law firms must have "long-term preparation" in mind, especially around remote working, as this crisis could last for months in some countries. "While every trademark law firm is obliged to be committed to the health and safety of its employees, they are equally committed to providing the clients with seamless, uninterrupted service," he notes. "As a professional practitioner that has just been through the experience, I suggest that all law firm operations ensure they are in accordance with government guidelines and directives – and, of course, employee's working remotely is the safest course of action."
Furthermore, Hu says that all IP law firms must keep clients updated with critical information on how the coronavirus pandemic could impact their interests, and to ensure time-critical services – especially filing deadlines from different authorities around the world – are proactively implemented. Additionally, the adoption of "reliable instant audio/video apps" (such as WeChat) is crucial to ensure collaborative work and communications with colleagues and clients can be maintained. All these learnings related to effective remote working and communications can also be used once the Covid-19 crisis is a thing of the past, he adds.
Now, of course, countless IP law firms across the globe are facing up to a bold new world of remote working and social distancing. There will be challenges ahead, but law firms in China have so far shown that effective practice can be sustained through virtual workspaces and collaboration. As Hu concludes: "By joining together to address this crisis, we will weather the storm and I expect the trademark community worldwide will return to normal operations as soon as possible."