"We need to drive home the message" – INTA study reveals Generation Z's attitude to counterfeits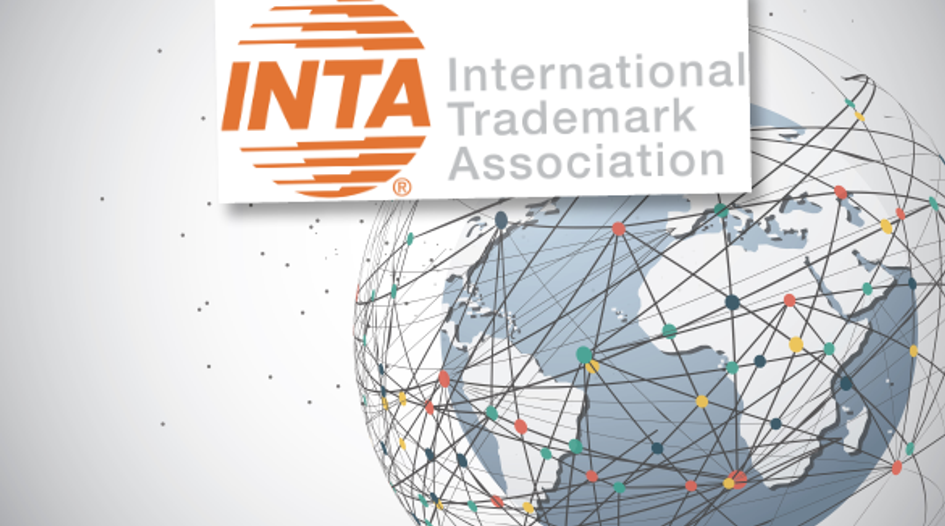 INTA study uncovers attitudes to IP and fakes among Generation Z consumers
Lack of income outweighing importance of ethics in purchasing decisions
Openness to change suggests value of brands engaging in trademark education
The Impact Studies Committee of the International Trademark Association (INTA) has published a major new study on Generation Z's attitude to brands and counterfeits, revealing that 57% believe their money is better off benefiting the local counterfeit seller than big conglomerates. While some of the findings are alarming, INTA president David Lossignol has pointed to an opportunity for brands to frame the narrative and turn perceptions of IP around.
The major study was conducted across 10 countries, focusing on Gen Zers between 18 and 23 years old. The 10 countries were: Argentina, China, India, Indonesia, Italy, Japan, Mexico, Nigeria, Russia, and the United States. The countries were chosen for the wide reach across different regions and varying economic developments. As a reminder, 'Gen Z' is the generation succeeding 'Millennials'. Born after 1995, they will be the largest group of consumers worldwide by 2020. Therefore, their buying habits – and the decision between buying authentic or counterfeit goods - will have a great impact on brand strategy and revenues. As such, some of the findings will cause concern.
One of the key findings of the INTA report was that, despite Gen Z being a morally attuned group, financial pressures take precedence over ethical decisions when they make purchasing decisions. Under half (48%) of respondents "don't think it's okay or think it's totally not okay" to purchase fakes. And while 85% of respondents to the study believe brands should aim to do good in the world, income was the greatest influence on purchasing decisions for 47%, while morals was only for 37%. And with Gen Z the second generation in a row that is expected to earn less than the last three in five feel they can't afford the lifestyle they want and 57% say they can only afford the knock-off brands.
Another finding of concern relates to the relationship of Gen Z to the concept of brand. Across the 10 countries surveyed, only 62% said brand name is 'somewhat important' or 'very important' to them. Brand name was least important in Russia, Italy, Japan, and the US, while being more important in India, China, and Indonesia.
The study was released alongside a press conference run by INTA president, David Lossignol; managing director of Epsilon Economics, Scott Phillips; and vice president of research and strategy at Insight Strategy Group, Slaine Jenkins. Reflecting on the way Gen Z consumers tend to have a more morally grey world view, Jenkins stated: "This generation is more comfortable leaning into a situational morality."  
Therefore, while Gen Zers have a strong respect for the value of people's ideas and creations and 74% think it's important to buy genuine products, 57% believe their money is better off benefiting the local counterfeit seller than a large corporation. Therefore, understanding the psyche behind Gen Z is vital to combating the international trade of counterfeit and pirated products. To that end, the study provides some important clues on how to change perceptions and buying habits.
One relates to the wider narrative around fakes. Social stigmas correlate generally with Gen Z's behaviour. In countries with a high social stigma on purchasing fake products (eg, Japan), there was a much lower frequency of purchases. Alternately, in countries where purchasing fakes has been normalised (eg, India), Gen Zers were far more willing to participate. Therefore, frame the narrative around counterfeiting effectively and this could change buying habits.
In that regard, one positive finding related to the 'flexibility' of Gen Z. - with 91% expressing openness to change their views based on new things they learn. This is a young group of people that recognise a spectrum of morality and individuality. Therefore, they are cognisant of the fact their values might – and possibly should – change.
Already large portions of Gen Z do recognise the dangers of buying fake and counterfeit goods. 81% recognise fake goods are unsafe, with 77% citing the quality being often not good enough. Gen Z is far less likely to purchase fake beauty & cosmetics and consumer electronics products as a result of this, not wishing to risk bodily harm or dangerous technology. They are also aware of IP rights in general. 53% either "know a lot" or "have a basic knowledge" of IP rights, with a further 32% knowing at least "very little". Of this combined group 70% consider IP rights as equally important as physical property rights.
Thanks to the combination of Gen Z's flexibility and their existent awareness of IP's importance, the study concludes that the group will be receptive to brands attempting to work alongside Gen Zers to increase awareness of IP's importance. "The fact that Gen Zers see their identity as a 'work-in-progress' is a good thing in the fight against counterfeiting." Lossignol said. "It's incumbent on all of us to jump on that opportunity through education. We need to drive home the message that not only are counterfeit products dangerous, they are also socially unacceptable" he added.
In response to the study's findings, INTA will expand its Unreal Campaign. The operation runs educational programs across schools in 38 countries with Gen Zers ranging from 14 to 23 years old on the value of trademarks, brands, and the dangers of counterfeiting. Hopefully this will deliver on a trend the Gen Zers recognise themselves. 66% expect to want better quality items in the future although only 37% expect to be able to afford the genuine product.