We have a problem – influencers endorsing counterfeits (op-ed)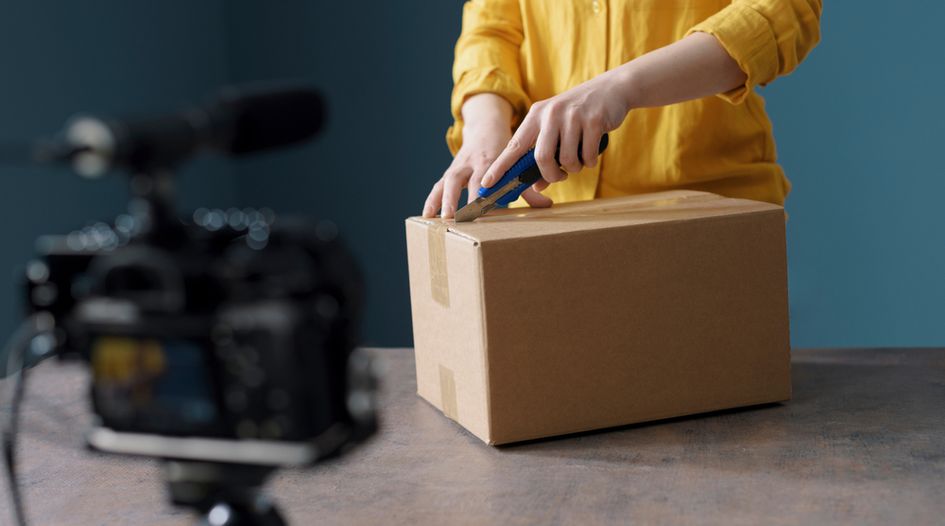 In Spring 2018 a friend of mine who works for a prominent French jewellery brand was telling me about her trip for a product launch with three influencers. The influencers (and their boyfriends) were flown to the event location with a round-trip, a 5-star hotel for two nights and all meals paid for entirely by the brand. The cherry on top was that one of the influencers, a star with over 6.2 million followers on Instagram, was paid €60,000 for committing to posting three posts on her Instagram while wearing the new product and attending the launch.
This is the new normal in the world of marketing and social media, and although some of us would raise eyebrows at the sum of €60,000 for three Instagram posts, the reality is that this is not uncommon. Top influencers such as Kylie and Kendall Jenner are paid up to €1.2 million for a single post to endorse products to their legions of followers. A study by US start-up Captiv8 shows that an influencer with between 100,000 and 500,000 followers will be paid around $5,000 for each Instagram post, while an influencer with between 3 million and 7 million followers can charge an average of $75,000 per post.
The world of influencers and endorsements has grown tenfold over the past five years. According to Business Insider's "Intelligence Influencer Marketing" research report, global influencer marketing budgets were expected to reach $5 billion to $10 billion in 2020, and brands are set to spend up to $15 billion on influencer marketing by 2022.
In a lucrative industry where influencers are not only pampered and ushered to glamorous locations worldwide but are also making their entire living off brand endorsements, more and more people are showing interest in becoming full-time influencers – especially with the prospect of becoming wealthy enough to create their own competing brands. Against the backdrop of an industry that now counts more than 500,000 active influencers on Instagram, a new parallel industry has emerged – that of influencers who knowingly accept payments or free goods to promote and endorse counterfeit products. The issue is that there is no legal framework to tackle this.
A recent documentary by the BBC found that several influencers had been willingly promoting counterfeit products for payment. Even more worrying was that, when the BBC team spoke to a number of these influencers and their followers, no one could see what the problem was – stating that promoting fake goods was a victimless crime, which made it acceptable.
Promotion of counterfeit products is not limited to micro-influencers either. Even those who charge $1.2 million per Instagram post are complicit in this trade. This year some dozen top-tier influencers were caught endorsing and promoting fake Apple AirPods. And counterfeit endorsements are not restricted to wearable items – they have found their way to interior design, with influencers even endorsing and marketing counterfeit books.
Influencers have long been in the legal limelight over undeclared endorsements and payments. In 2017 the US Federal Trade Commission (FTC) sent out over 90 letters to renowned celebrities, athletes and other influencers, asking them to clearly and conspicuously disclose their relationships to brands when promoting or endorsing products through social media. Since then, and in view of the continuous lack of compliance, the FTC announced in early February that it is working on codifying elements of its existing endorsement guides into formal rules so that violators can be held liable for civil penalties and damages. The FTC is taking bold steps to ensure that influencers comply with the rules in order to safeguard the digital economy from lies, distortion and disinformation, but what we are missing are legal repercussions for the endorsement of counterfeit and illegal goods.
In 2017 the International Chamber of Commerce released a report indicating that the global economic value of counterfeit and pirated goods would reach close to $3 trillion by 2022. The report, titled "The Economic Impacts of Counterfeiting and Piracy", provided estimates on the wider social and economic impacts on displaced economic activity, investment, public fiscal losses and criminal enforcement, and concluded that these costs could reach an estimated $1.9 trillion by 2022. Taken together, the negative effects of counterfeiting and piracy are projected to drain $4.2 trillion from the global economy and put 5.4 million legitimate jobs at risk by 2022.
For some governments, tackling this increase has involved penalising not only counterfeiters but also customers. In June 2018 the Italian trade lobby Confesercenti pushed through new penalties that made it illegal to purchase counterfeit goods in Italy. Fines for shoppers who are caught can reach up to €7,000, while vendors are hit with even steeper fines of up to €18,000. While this may be viewed as an extreme measure to tackle counterfeiting, the reality is that these kinds of financial sanctions are the only ones that can appropriately disincentivise counterfeiters and their customers. At the end of the day, if there is no demand, then there is no supply – and this is where the role of today's influencers becomes crucial. They are the source and accelerator of demand.
In late 2020, Amazon filed two lawsuits against two influencers for using Instagram, Facebook and TikTok accounts, as well as their personal websites, to promote counterfeit products being sold on Amazon. The suit, which was filed in the US District Court for the Western District of Washington, also named 11 individuals and businesses based in the United States and China that allegedly listed the counterfeit products on Amazon.
Influencer endorsements have become one of the most effective ways for brands to create brand exposure, engage and target consumers, and drive sales revenue. The power of influencers is undeniable. In fact, a 2018 Tomoson study showed that the average ROI for every dollar spent on influencer marketing was $6.50. In a survey conducted by Twitter, 49% of consumers stated that they fully rely on influencer recommendations and another 40% had purchased something after seeing it on Twitter, YouTube or Instagram. With this kind of power comes responsibility. In addition to endorsement transparency, we need to ensure that today's influencers are personally responsible and liable for any endorsement of counterfeit goods. This can be achieved by working together with legislators, as well as the platforms that host these influencers.
What should be done
As influencers are profiting off their endorsements, they should be considered as accomplices in the illegal trade of counterfeit goods. An influencer should equally bear joint and several liability when they know or should have known that the product or content that they are advertising is false and causes damage to consumers. Influencers are regulated by advertising, unfair competition and consumer laws. Therefore, they should face penalties for breaching these laws, as well as infringing applicable IP laws.
We also need to move away from laws such as Section 230(c) of the Communications Decency Act, which insulates content-hosting sites (eg, Youtube and Instagram) from any liability for content posted by others on their platforms. The only way to help brand owners to rapidly flag counterfeit endorsements and have them deleted is to ensure that content-hosting platforms take responsibility for their content and are incentivised to act quickly against counterfeit products and those who endorse them. In other words, platforms should be forced to close and block user accounts.
A 2019 study by analytics firm Ghost Data found that over 15% of posts containing branded and commercial hashtags led to counterfeit products. It also found that sellers no longer hide away in underground markets but instead operate "in the open", posting a wide range of ads and images on social media and openly selling their goods worldwide. Another study by Ghost Data in July 2018 showed that Instagram alone could have as many as 95 million bots posing as real accounts. By engaging content-hosting sites in the fight against counterfeiting, we can better assure the rights of brand owners.
Today's situation provides a lax state for counterfeit endorsements by influencers and the idle approach by content-hosting sites is unjustly enriching them while impoverishing brand owners, governments and the workers who contribute to the legitimate economy on a daily basis.