Washington Football Team hits trademark road bump; Miley Cyrus victorious; Nigerian IP policy imminent – news digest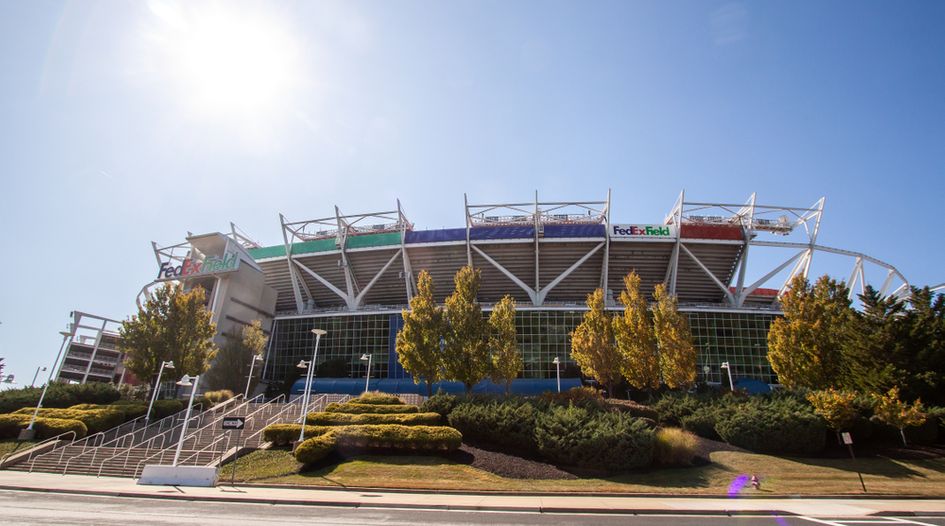 Every Tuesday and Friday, WTR presents a round-up of news, developments and insights from across the trademark sphere. In our latest round-up, we look at the EU Council adopting a range of conclusions on the role of intellectual property, Coca-Cola and Monster successfully reversing a $9.6 million right of publicity ruling, the latest law firm moves, and much more. Coverage this time from Victoria Arnold (VA), Bridget Diakun (BD) and Trevor Little (TL).
Market radar:
EU Council adopts conclusions on role of intellectual property – The Council of the European Union has approved a number of conclusions on IP policy that address the role of intellectual property in helping to tackle the covid-19 pandemic and outline its importance to SMEs and their economic recovery, as well as for green and digital transitions. In addition, the council states that in terms of geographical indications, it "stands ready to consider the introduction of a system for sui generis protection of non-agricultural products at EU level". It also encourages further actions against counterfeiting and piracy. In particular, it points to infringement online, highlighting the need for "effective cooperation between rights holders and online platforms" and upcoming legislation in this area: "Since the volume of counterfeiting goods still remains unacceptably high on online marketplaces, [the council] takes the view that these efforts will be strongly reinforced by the Digital Services Act and the upcoming EU Toolbox against counterfeiting." (TL)
IPR Center and King's College team up on anti-counterfeiting – The National Intellectual Property Rights Coordination Center (IPR Center) has announced an academic partnership with the Dickson Poon School of Law at King's College London to expand the center's research into counterfeiting, anti-counterfeiting strategies and intellectual property. The collaboration marks the first international academic agreement in the battle against misinformation and illicit trade with the aim of protecting the public. The partnership will focus on mutual goals that allow for the exchange and sharing of information between the law school and the IPR Center to develop a unified approach to the enforcement of IP rights around the world. In addition, the IPR Center and the Dickson Poon School of Law will coordinate with the City of London Police, the EUIPO, WIPO and other international organisations focused on the enforcement of intellectual property. "Initiating our international academic collaboration by partnering with King's College London not only broadens the IPR Center's reach but unites our extensive resources as we explore new ways to identify online fraudulent activities," said Steve Francis, IPR Center director. "We look forward to sharing our knowledge base and being brought into larger international discussions with a focus on stemming the impact of intellectual property infringement on a global scale." (TL)
Cadica Group acquires anti-counterfeiting and product label specialist – Cadica Group has announced the majority acquisition of Gruppo Grafico Etichetta 2000, a move that it positions as a "very important step" for expanding its range of products, strengthening its offerings on merchandise labels containing variable data and developing its anti-counterfeiting solutions. Etichetta 2000 operates a platform for the management of variable data on care labels, as well as a proprietary platform for variable data management on product labels. Massimiliano Tempestini, president of Group Grafico Etichetta 2000, said: "Etichetta 2000 bring to the new group a staff of 80 experts with a know-how of more than 30 years of experience, specialised in the design, realisation and worldwide distribution of anti-counterfeiting products and services." (TL)
Long-awaited Nigeria IP policy is imminent – The long wait for an effective national IP policy may soon be over in Nigeria, reports local daily newspaper The Nation. According to sources drafting the policy, plans have reached an advanced stage and a workable policy is likely to crystallise in the not-too-distant future. Speaking at a webinar entitled "Intellectual Property and Copyright Issues in the Advertising Industry", hosted by the Advertising Practitioners Council of Nigeria in collaboration with the Nigerian Copyright Commission, Nosakhare Uwadiae, managing partner of Gee Law Firm, explained that a policy brief on IP rights would help to boost the knowledge industry considerably and that, despite previous setbacks, ongoing efforts look set to soon pay off. With over $287 million lost to IP theft annually, a sturdy IP rights policy will be vital to economic growth in the country. (VA)
Brand radar:
Victoria's Secret shakes things up in bid to improve reputation – Victoria's Secret is revamping its brand strategy as it waits to separate from L Brands. The company has hired a number of individuals to promote the brand, including US footballer Megan Rapinoe and Indian actor Priyanka Chopra Jonas. The two will be part of The VS Collective, a group of women that will work with the company on "collaborations, business partnerships and cause-related initiatives". The collective is meant to signify a "dramatic shift" for the brand. Indeed, the hire of Rapinoe is significant given her criticism of the company's past image, which she described as "patriarchal, sexist, viewing not just what it meant to be sexy but what the clothes were trying to accomplish through a male lens and through what men desired". Other members of the new group include Valentina Sampaio, an LGBTQIA+ activist and Victoria's Secret's first openly transgender model, and plus-sized model Paloma Elsesser. (BD)
Dr Martens credits brand strength for pandemic performance – Famous UK footwear brand Dr Martens has said that the resilience that it showed during the pandemic was in part due to its brand strength. Chief executive Kenny Wilson told Reuters: "In tough times consumers turn to products that they trust, that they know are going to be credible in their wardrobes for years to come. So even when people were stuck at home they still bought a pair of Dr Martens." (BD)
General Mills and Disney cash in on collaboration – Disney and General Mills have launched a rebrand of Lucky Charms, called 'Loki Charms', to celebrate the new Loki series centering on the Marvel character on Disney+, reports License Global. The special-edition product sold out instantly, showing the power of strategic partnerships. (BD) 
Legal radar:
Washington Football Team hits trademark road bump – The USPTO issued an initial refusal of the Washington Football Team's application to register its name on Friday, sparking a sports media coverage frenzy. The DC-based NFL team lodged the application a year ago, having opted to use the name while it considered a rebrand. The Washington Post reports that the decision hit two roadblocks: the generic geographic nature of the mark and previous registrations held by an individual, Martin McCaulay, who has applied for a number of possible team names. Of course, the team's efforts to secure the mark will continue. In the meantime, it is looking towards the upcoming season – its second as the Washington Football Team. The wait goes on to find out what long-term brand it will opt for. (TL)
Miley Cyrus wins rights to own name – Miley Cyrus has won the right to use her name as a trademark on a range of products in the European Union, with the European Court of Justice (ECJ) annulling a decision by the EUIPO to limit the scope of her brand, reports Reuters. The case arose in 2014 when British Virgin Islands company Cyrus Trademarks Ltd opposed the singer's application for the EU trademark MILEY CYRUS in relation to audio and video discs, mobile phone cases, e-books, electronic board games, calendars and other goods on the basis of its registered mark CYRUS. The EUIPO agreed that there was a likelihood of confusion between the two marks. However, last week, the ECJ overruled that decision, stating that MILEY CYRUS "has a clear and specific semantic content for the relevant public given that it refers to a public figure of international reputation, known by most well-informed, reasonably observant and circumspect persons". The case illustrates the conceptual meaning that can be attributed to the names of well-known individuals and the power of personal brands. (VA)
Coca-Cola and Monster successfully reverse $9.6 million right of publicity ruling – Coca-Cola and Monster Beverage have won their appeal of a $9.6 million verdict originally handed down to the heirs of juice giant Hubert Hansen. The companies argued that they had obtained Hansen's right of publicity through a series of asset transfers on acquiring the businesses of his descendants. Last week, the California Court of Appeal, Fourth District ruled that a San Diego court had incorrectly interpreted outside evidence to find that the Hubert Hansen Intellectual Property Trust owned Hansen's right of publicity when the jury should have weighed that evidence. The California court held that references to "intellectual property" and "intangible personal property" in the asset transfer agreements with Monster could be read to include Hansen's right of publicity even though they did not explicitly use the term 'right of publicity'. Moreover, the San Diego court had improperly made credibility determinations on conflicting evidence and expert testimony in interpreting the agreements. The court has therefore reversed the judgment and remanded the case, proving once again the importance of a well-worded asset transfer agreement. (VA)
Office radar:
For the latest coronavirus-related updates from national IP offices, please read our dedicated article, which is being continuously updated.
On the move: 
Frank Gerratana joins Mintz – Mintz has welcomed patent attorney Frank Gerratana to the firm's IP division in Boston. "Frank adds to our strength in patent prosecution in the computer and electrical areas," said Bob Bodian, Mintz's managing member. "Our innovator clients will benefit greatly from his ability to design robust strategies that protect their IP assets and help them grow their businesses." Gerratana was previously a principal at Fish & Richardson. (BD) 
Chiesa Shahinian & Giantomasi strengthens litigation bench – IP litigator Wendy R Stein has joined Chiesa Shahinian & Giantomasi as a member in the firm's New York City office. Stein has nearly 20 years of experience litigating IP infringement and trade secret misappropriation matters. She practises in patent, trade secret and trademark matters. (BD)
Latham & Watkins adds cybersecurity and privacy expert in DC – Latham & Watkins has announced that Antony Kim has joined the firm's Washington DC office as a partner in the litigation and trial department and as a member of the connectivity, privacy and information (CPI) practice. His practice sits at the intersection of data, technology and the global regulatory landscape, with a focus on public and private enforcement in the areas of cybersecurity, privacy, data usage and governance, incident response and consumer protection. "Tony has an excellent reputation as a leader in this fast evolving space," said Matthew Brill, global chair of the CPI practice. "As innovation continues to outpace the regulatory environment amidst accelerating global scrutiny, Tony's experience will help clients anticipate critical business risks and needs across data privacy and security issues." (TL)
And finally... 
Latest edition of the WTR 300 now available – WTR is pleased to announce the publication of the fifth edition of WTR 300: The World's Leading Corporate Trademark Professionals. The publication identifies the individuals deemed to be the leading lights of the corporate trademark world. The full methodology for the publication is available here but, in summary, we ran a three-month campaign to elicit nominations from the trademark community. Individuals who received multiple nominations from outside their own organisation were long-listed and the editorial team then engaged in additional research and outreach before deciding on the final list. The full list is now available to view here.