Walmart takes on Kanye West; EUIPO extends presence in Africa; Crayola teams up with Build-A-Bear – news digest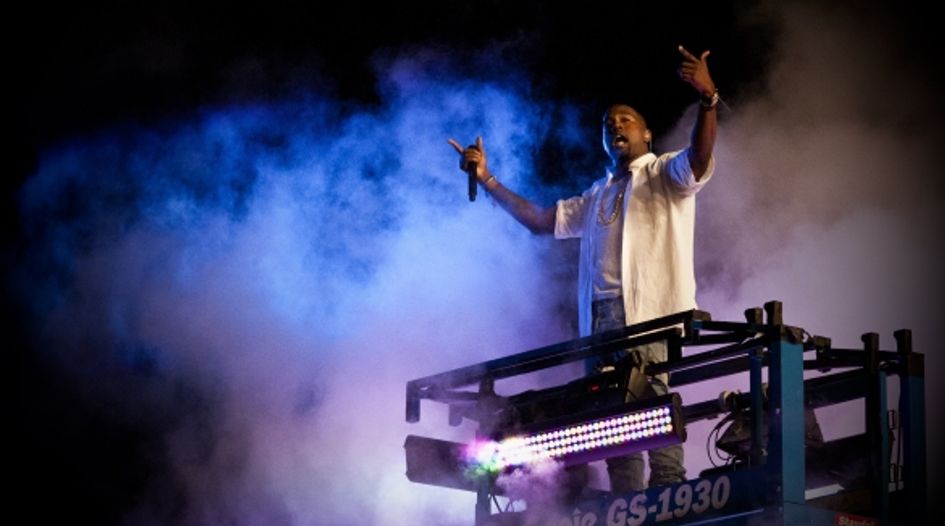 Every Tuesday and Friday, WTR presents a round-up of news, developments and insights from across the trademark sphere. In our latest round-up, we look at the USPTO seeking innovation medal nominations, the McCarthy Institute heading to Arizona, delivery apps changing the branding game, and much more. Coverage this time from Victoria Arnold (VA), Bridget Diakun (BD), Tim Lince (TJL) and Trevor Little (TL).
Market radar:
McCarthy Institute heads to Arizona – The Sandra Day O'Connor College of Law at Arizona State University has announced the addition of the McCarthy Institute and its executive director David Franklyn to the school's IP law programme. The move means that the McCarthy Institute at ASU Law will partner with other ASU units including the WP Carey School of Business and School for the Future of Innovation in Society to expand student engagement with intellectual property across disciplines. Franklyn will direct the institute in addition to his newly appointed position as ASU Law distinguished professor of practice. He said: "The McCarthy Institute will offer ASU Law students the opportunity to participate in a fellowship program and collaborate with faculty in producing scholarship and research. Opportunities such as co-authoring articles with ASU professors and affiliate scholars, and gaining internships and externships with notable technology companies, will position ASU Law students to stand out with prospective employers. Whether they want to work in a big law firm, in-house counsel at a large corporation, or with a start-up, the institute will work closely with students to help them become innovative lawyers." (TL)
Delivery apps have changed the branding game in the restaurant industry – The popularity of delivery apps has led to an explosion of digital-only restaurants. These virtual outposts often focus on a specific menu item to attract people looking for a particular dish, which, according to Sarah Halzack in a Bloomberg Opinion piece, has affected the branding strategy of these "ghost kitchens". The newcomers often have literal brand names and narrow menus. For example, Denny's Corp has one called Burger Den, while others include Wing Squad and Grilled Cheese Society. The straight-to-the-point names are a clever advertising tactic, as these businesses, which only operate on delivery apps, need a way to distinguish themselves. "Diners use these services much like a web surfer uses Google or a shopper uses Amazon.com Inc.: as a search engine to track down a thing they already know they want," says Halzack. "Naming a restaurant after one such item is an effective way to jump out in those results." But it is not all about the name. Reef Technology, a company that works on virtual brands and ghost kitchens, says that it uses data to determine what concepts work in which neighbourhood and looks for signals on social media as to whether changes need to be made to the logo, menu photography and other factors. Chief creative officer at Reef Technology, Alan Philips, says that packaging is a critical branding venue. This element may have been overlooked before, with restaurants favouring simple paper bags, but now it is an important way to build and establish a brand. Branding and marketing for online-only outposts is an entirely different playing field, and restaurants hoping to capitalise on the rise of ghost kitchens will be wise to adapt their strategies accordingly, or else they could find themselves lost in a sea of virtual brands. (BD)
Legal expert predicts more litigation collaborations in wake of Facebook-Gucci team-up – Earlier this week we reported that Facebook and Gucci have filed a joint lawsuit against the head of an alleged international counterfeiting operation. Nicholas Buckland, managing associate in the IP disputes team of law firm Lewis Silkin, predicts that more such collaborations will be forthcoming, adding: "The use of social media, against the terms of service applicable to such platforms, to sell counterfeits remains a huge problem; any move from social media companies to help with this, particularly given the information they hold about their users, is likely to be welcomed by brand owners. Clearly there needs to be agreement between the rights holder and social media company regarding which users to take action against, and how any action will be handled; any disagreements could cause issues and if, for example, Facebook weren't supportive of filing a claim, the rights holder may still want access to the information Facebook holds about the user/s. The IP world will have particular interest in the number and scope of these collaborations." (TL)
Virtual pitch winner announced – The Mathys & Squire Scaleup Quarter team hosted a virtual pitch event on Monday 26 April to celebrate World IP Day, which was focused on the theme 'IP and SMEs: Taking your ideas to market'. The pitching session involved six UK-based start-up/SMEs, shortlisted from a larger group of applicants, which presented to a panel of expert judges, including Roderick Beer, managing director at UK Business Angels Association, Fernanda Almanza, senior investment manager at Raising Partners, Angus Baker, senior programme manager at Enterprise Hub – Royal Academy of Engineering, and Mathys & Squire partners Andrew White and Anna Gregson. Once all six finalists' pitches had been presented, Mira Nameth, founder of Biophilica, was announced the winner. Biophilica transforms green waste into a plant-based leather alternative that is compostable and recyclable. White commented: "Biophilica stood out to all the judges as not only a strong business opportunity, with potential for patent protection, but also a direct response to current consumer concerns relating to sustainability – particularly in the fashion industry. We would also like to thank everyone who participated with their excellent pitches and wish them the best of success with their innovations. It has been a real privilege to meet the candidates and learn more about their businesses and journeys." The Scaleup Quarter team awarded the winner a £3,000 cash prize to support Biophilica's journey to market. (TL)
Philippines officials call for IP paradigm shift – This week the heads of a number of government agencies gathered at an event in the Philippines, attended by over 300 participants, to urge for a paradigm shift whereby businesses, even at the micro-level, can appreciate their IP assets as tools to create more value for growth and competitiveness. They also called for increased IP-related support for the recovery of MSMEs. Speaking at the IP Grand Forum, Department of Trade and Industry Secretary Ramon M Lopez noted that small entities can be hesitant over IP registration due to misconceptions that the application process is too complex or expensive. IP Office of the Philippines Director General Rowel S Barba noted that the agency continuously strives to eradicate such misconceptions by offering free IP learning and capacity-building workshops, easy-to-understand online filing processes and instructional guides, as well as hands-on assistance. The office also offers programmes aimed specifically at SMEs – Barba pledging that this would continue to be a focus. (TL)
Brand radar:
Crayola teams up with Build-A-Bear – Crayola and Build-A-Bear Workshop have joined forces to launch a Crayola Teddy and a new Crayola collection. The stuffed animal has rainbow-striped fur and paw pads that change colour. The partnership speaks to a shared purpose and set of values. "At Crayola, inspiring creativity through color and self-expression is in our DNA," says Warren Schorr, vice president, business development and global licensing. "We are excited to team up with Build-A-bear Workshop, a brand whose mission aligns so well with ours, to encourage children creatively and colorfully express themselves." (BD)
Disney and NFL co-brand to put Mickey in football gear – The Walt Disney Company is collaborating with the NFL and Junk Food Clothing to create a "capsule" collection of NFL team-themed apparel, reports License Global. The designs feature Mickey Mouse, as well as characters from Star Wars and the Marvel universe. "The NFL continues to reimagine our consumer products through standout collaborations that capture the essence of the brands involved," says Joe Ruggiero, senior vice president, consumer products at the NFL. "This collection, which launches ahead of the 2021 NFL Draft, features retro designs that will appeal to new and existing fans alike. We are excited to celebrate characters people adore such as Mickey Mouse, Marvel's Captain America and Luke Sykwalker designed alongside the NFL teams they love." (BD)
Legal radar:
Walmart files opposition against Kanye West sunray logo – Walmart has filed a notice of opposition at the TTAB against a USPTO application filed by Kanye West's fashion sportswear brand, Yeezy LLC, for a stylised sunray logo, reports Bloomberg. The retail multinational argues that Yeezy's trademark, which is described as "sun with rays" and has been applied for in relation to a plethora of goods and services across at least nine classes, would create a likelihood of confusion among consumers due to its similarity to the Walmart yellow "rays" mark. Multiple news outlets have picked up on the opposition due to the high-profile nature of the parties involved. However, this is not the first time that Yeezy has faced opposition for its choice of designs. The company was previously sued by Jordan Outdoor Enterprises Ltd for copyright infringement of its camouflage design in a case that was ultimately dismissed. (VA)
Office radar:
(For more of the latest coronavirus-related updates from national IP offices, please read our dedicated article which is being continuously updated.)
USPTO seeks innovation medal nominations – The USPTO is seeking nominations for the 2021 National Medal of Technology and Innovation (NMTI). The NMTI is the nation's highest honour for technological achievement and is presented to recipients by the US president at a White House ceremony. The medal is awarded to individuals, teams (up to four individuals) and companies or divisions of companies for their outstanding contributions to the nation's economic, environmental and social wellbeing through the development and commercialisation of technological products, processes and concepts, technological innovation and strengthening the nation's technological workforce. "By highlighting the national importance of technological innovation, this medal is meant to inspire future generations to prepare for and pursue technical careers to keep America at the forefront of global technology and economic leadership," said Drew Hirshfeld, who is performing the functions and duties of the under secretary of commerce for intellectual property and director of the USPTO. The nominations window runs until 30 July 2021. (TL)
EUIPO enlarges its presence in Africa – This week, following an official welcome by the African Regional Intellectual Property Organisation (ARIPO), the EU-funded AfrIPI project has set up its leading office in Harare, Zimbabwe. The new team includes a project leader and two experts on IP and geographical indications, as well as a project support officer. The AfrIPI project was created at the end of 2020 and carries out IP cooperation activities with regional and local partners. Dennis Scheirs, project leader of AfrIPI, stated: "The move marks a new era in EU-Africa intellectual property relations. From now on, AfrIPI will work in even closer partnership with our African partners. We appreciate the welcome by ARIPO and their kind offer to host our offices at their new headquarter premises." (TL)
INAPI launched online filing of affidavits and priority documents – The Chilean National Institute of Industrial Property (INAPI) has this week introduced the ability for trademark owners to submit priority certificates and affidavits electronically. Full details of the launch are on the INAPI website. A representative adds: "This is a measure that will benefit the applicants and representatives of trademark applications in process, which require proof of certain relevant facts, which are recorded in documents that, because they were originally certified on paper, do not have an advanced electronic signature." (TJL)
And finally...
WTR launches major new Special Report series – Whether they are specific individuals or particular jurisdictions, the rise to prominence of mass filers over the past few years has had a significant impact on the trademark landscape. For the first of our new quarterly Special Reports, WTR has taken a deep dive into the data behind the trend, charting the rise of mass filers, analysing their activity, investigating the real-world effect that they are having and, crucially, exploring how rights holders and registries can mitigate their impact on brand development and protection efforts. The report is the first of a new series of quarterly offerings, which will deliver an in-depth exploration of a key theme or topic, with practical takeaways and unique insights. The full report is available exclusively to WTR subscribers here, and in the WTR Report Centre.