Vidal appointment responses; new WTR Special Report; China IP service industry growth; and much more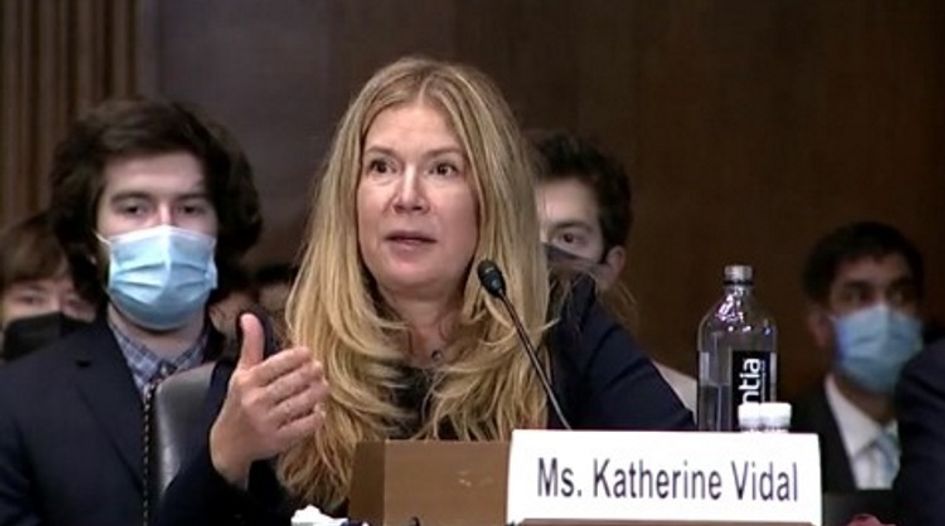 Everything we covered on WTR over the past seven days – and all you need to know from the world of trademarks to set yourself up for the start of another busy week.
We want to hear from you!
WTR needs your opinion on the state of the trademark industry. Complete our free survey today.
NEW: WTR Special Report: Optimising law firm operations
WTR's latest Special Report reveals the top representative filers in key jurisdictions, presents feedback from market-leading brands on what they look for in their legal partners and details key data points on trademark practice economics.
The Long Read
Desktop.com's Jeanette (Söderlund) Eriksson analyses leading perspectives on – and recommendations for – new TLDs and online branding strategies.
Monday 4 April
The Intellectual Property Owners Association refuses to hold events in Florida following a court order restricting diversity on CLE panels.
In-house counsel from a range of industries reveal what they look for when outsourcing work and comparing law firms.
Plus:
Tuesday 5 April
More low-cost trademark platforms emerge as advertisers on Google, following the publication of a concerning transcript.
Chile joins the Madrid System, China issues new anti-counterfeiting guidelines, INTA and LATAM Airlines team up, and much more.
Corporate brand professionals offer five ways to support client needs without breaking the bank.
Plus:
Wednesday 6 April
Kathi Vidal is confirmed as director of the USPTO after legislators lift the hold on President Biden's nomination.
Shifts in fan behaviour have had a dramatic effect on the sports sponsorship model, according to a new report by Nielsen.
The IP offices of Spain and Portugal express solidarity with Ukraine, while IP Australia updates users on the possible effects of international sanctions.
Plus:
Thursday 7 April
Communer founder Jeremy Peter Green Eche explains how his company aims to revolutionise the buying and selling of trademarks.
A groundbreaking decision in Turkey highlights the country's evolving approach to trade name conflicts.
India issues a public notice on the filing of oppositions against applications published during the covid-19 pandemic.
Plus:
Friday 8 April
Technological innovation and specialisation drive growth in the China IP service industry.
The American Apparel & Footwear Association welcomes Kathi Vidal's appointment as USPTO director, WIPO highlights green tech trends, Walmart receives a temporary injunction, and much more.
Plus:
Saturday 9 April
Siegel+Gale EMEA's Sophie Lutman reveals why Netflix's simplicity is an example for other brands to follow.