USPTO welcomes new TPAC members; INTA files amicus brief; Match and Muzmatch set for court battle – news digest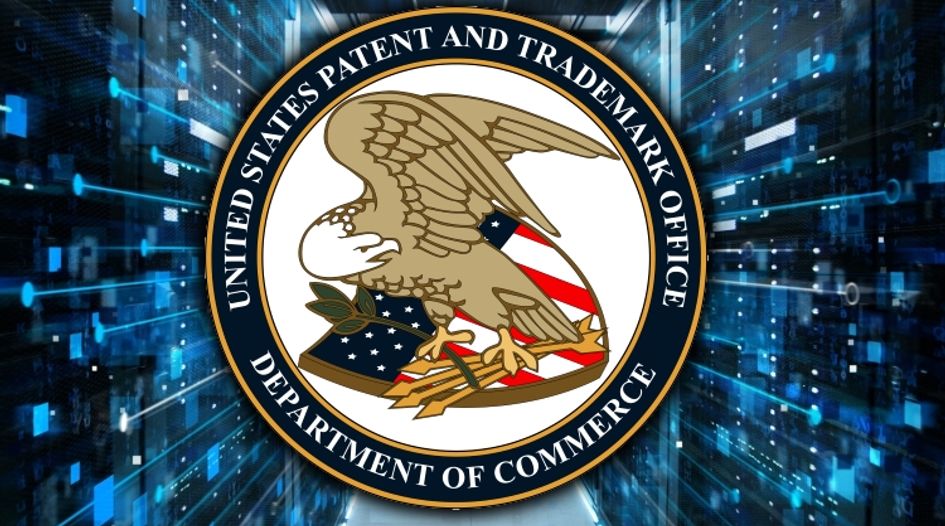 Every Tuesday and Friday, WTR presents a round-up of news, developments and insights from across the trademark sphere. In our latest round-up, we look at Fanatics acquiring Topps trading cards for $500 million, Disney losing its Winnie the Pooh exclusivity, the Bangladesh IP office increasing its fees, and much more. Coverage this time from Victoria Arnold (VA), Tim Lince (TJL) and Trevor Little (TL).
Legal radar:
INTA files amicus brief on design protection – INTA has filed an amicus brief before the Court of Justice of the European Union (CJEU) in Monz Handelsgesellschaft lnternational mbH & Co KG v Büchel GmbH & Co Fahrzeugtechnik KG (Case C-472/21) last month. The case concerns protection under design law of separable product features because of their character as component parts. EU law provides design protection of component parts under the condition of 'visibility during normal use'. INTA's position is that this requirement should be interpreted in an abstract manner to align the protection of component parts with the protection of simple products. Under this approach, the particular features or functions of the disputed product, the particular optical angles, the details of use and the individual capabilities of users should not be relevant. As a general rule, inner components (in particular, spare parts for machines), which, after assembly, are no longer visible, cannot be design protected. The underlying case concerns the design of the bottom side of a saddle for bicycles or motorcycles. The German Federal Supreme Court asked for guidance on how to properly interpret the EU provisions on the protection of component parts of complex products. Such protection is subject to two requirements – visibility and normal use – but excludes visibility during service, maintenance and repairs. INTA's view is that the protection of component parts should be de lege ferenda restricted for the spare parts market of complex machinery. It contends that any interpretation other than an objective approach to the term 'visibility' will cause confusion in practice, will bring about inconsistent case law and will generally weaken the concept of design protection. (TL)
Match and Muzmatch set for court battle – US technology company and owner of OkCupid and Tinder Match Group is suing UK-based matchmaking app Muzmatch for alleged trademark infringement. It is understood that Match first wrote to Muzmatch claiming trademark issues back in 2016. A year later it tried to acquire the company with four offers in excess of $35 million, but was rejected by Muzmatch. In the recent trademark suit, Match claims that Muzmatch "has used 'match' in its metadata, namely data that provides information about other data, in its website to help it appear more prominently in internet searches". It also claims that "Muzmatch has used keyword tags of 'match-muslim' and 'uk-muslim-match'", which it describes as an attempt to "ride on the coattails" of its registered marks. For its part, Muzmatch claims that Match "does not have a monopoly over the word 'match' in dating services". A hearing is set for 17 January. (TJL)
Anheuser-Busch trademark tiff over "next generation" beer – The United States' oldest beer maker, DG Yuengling & Son, has sent a cease and desist letter to beer giant Anheuser-Busch over its use of the tagline "Get ready for the next generation of beer". Yuengling claims that it used a similar phrase in February 2020 – "Next generation of light beer" – for which it has obtained registered trademark protection at the USPTO. As well as sending a cease and desist, Yuengling teased Bud Light on Twitter by showing its earlier use of the tagline and creating an image featuring a burglar stealing the phrase. Anheuser-Busch has not issued a public response to the cease and desist, but it is understood that all Bud Light social media posts featuring the phrase have been deleted. (TJL)
Market radar:
Fanatics acquires Topps trading cards for $500 million – Sports e-commerce company Fanatics has acquired Topps trading cards for $500 million, according to sources close to CNBC. The deal includes the Topps name and sports and entertainment division but excludes the company's confectionery and gift cards line. The agreement comes after Fanatics obtained trading card rights to long-time Topps client Major League Baseball (MLB) last August. The new deal means that Fanatics will take over the MLB rights three years earlier than planned. It will also obtain rights to Major League Soccer, UEFA, Bundesliga and Formula 1. The agreement is part of Fanatics' aggressive expansion from its sports apparel and collectibles roots into trading cards over the past year. Valued at $18 billion in 2021, the company wants to expand its trading card business through direct-to-consumer commerce. Acquiring Topps also aligns with plans to build out its NFT collectibles sector through Candy Digital, a Fanatics company with exclusive rights to produce MLB digital artwork. (VA)
Brand radar:
ABG buys majority stake in David Beckham brand management company – Authentic Brands Group (ABG) is planning to buy a 55% stake in David Beckham's brand management company, DB Ventures, for £200 million, according to reports from the Daily Mail. The deal will see Beckham's business network – including his brand tie-ups with adidas, AIA life insurance and Tudor watches – come under partial control of ABG, which currently owns the likes of Reebok and Juicy Couture, as well as the image rights for iconic public figures such as Elvis Presley, Muhammad Ali and Marilyn Monroe. ABG shelved its plans for an initial public offering (IPO) in November, stating that it would instead look to sell a 25% stake in its business to private equity firm CVC Capital, hedge fund HPS Investment Partners and other existing stakeholders in a deal valued at roughly $12.7 billion. ABG is expected to target a new IPO date in 2023 or 2024. (VA)
Disney loses Winnie the Pooh exclusivity as original copyright expires – Disney could be at risk of losing exclusivity over the Winnie the Pooh character as AA Milne's first Winnie the Pooh story enters the public domain. The original copyright on Milne's Winnie the Pooh expired on 1 January 2022. Thus, others can now adapt the character and his friends (with the exception of Tigger, who Milne created in 1928) in new works. That said, Disney owns the copyright on its version of the Winnie the Pooh cartoons. Therefore, any adaptations that arise from Milne's book entering the public domain must not resemble Disney's well-known iteration. Winnie the Pooh, Ernest Hemingway's The Sun Also Rises and Agatha Christie's The Murder of Roger Ackroyd are among the 1926 works that have now entered the public domain. They join 400,000 pre-1923 sound recordings, Dorothy Parker's first poetry collection, Enough Rope, William Faulkner's Soldiers' Pay and films starring Buster Keaton and Greta Garbo. "1926 was a long time ago. The vast majority of works from 1926 are out of circulation. When they enter the public domain in 2022, anyone can rescue them from obscurity and make them available, where we can all discover, enjoy, and breathe new life into them," said Jennifer Jenkins, director of Duke's Centre for the Study of the Public Domain, in a post celebrating Public Domain Day on Saturday. (VA)
Office radar:
(For the latest coronavirus-related updates from national IP offices, please read our dedicated article, which is being continuously updated.)
USPTO welcomes new TPAC members – The USPTO announced new memberships to its Patent and Trademark Public Advisory Committees (TPAC) in December. The committees comprise private-sector IP executives who help to advise the secretary of commerce and the USPTO director on the management of patent and trademark operations. The secretary of commerce appoints the nine members of each committee to serve three-year rotating terms. The new members of the TPAC are Adraea Brown (vice president and assistant general counsel at Harley-Davidson USA), Rodrick J Enns (founding partner of Enns & Archer) and Dana Brown Northcott (vice president and associate general counsel, intellectual property at Amazon.com). "The Patent and Trademark Public Advisory Committees are great examples of fruitful public-private collaborations that serve the interests of our valued IP community," said Drew Hirshfeld, performing the functions and duties of the under secretary of commerce for intellectual property and director of the USPTO. "I am thrilled to welcome our new members and look forward to working with them to expand and strengthen the innovation ecosystem." (TL)
Bangladesh IP office increases fees – The Bangladeshi Department of Patents, Designs and Trademarks has increased its official fees for all matters relating to trademarks, patents and industrial designs. The fee rise became effective from December 2021. (TJL)
Law firm radar:
Pryor Cashman announces IP elevations – Pryor Cashman has announced a number of promotions to partnership, as well as elevations to counsel. Those newly promoted to partnership include Benjamin S Akley, a member of the firm's litigation, IP and media and entertainment groups, Ross M Bagley, who effectively litigates, arbitrates and mediates commercial disputes relating to breaches of contract, IP infringement and royalty stream claims, and Marion R Harris, who represents individuals and companies on a broad range of commercial matters before the state and federal courts. Among those newly elevated to counsel are Ryan S Klarberg, who litigates a wide range of IP actions involving trademarks, counterfeits, copyright, trade dress and publicity and privacy rights, Felicity Kohn, who handles a wide range of IP and complex commercial matters for clients in the fashion, entertainment, publishing, media, luxury goods and pharmaceutical industries, Andrew M. Goldsmith, who focuses his practice on commercial litigation, entertainment & intellectual property litigation, and Joseph V Micali, who provides strategic counsel on domestic and international patent matters. (TL)
Cole Schotz promotes nine attorneys – Cole Schotz has elevated nine attorneys to members of the firm. Among the promotions is IP specialist Brian King. A member of the IP group and the litigation department, King is located in the firm's Texas office and has extensive experience in cases involving patent infringement, breach of contract, breach of warranty, tortious interference of contract, trade secret misappropriation, fraud and breach of fiduciary duty. He has also represented Fortune 500 corporations, technology companies and inventors in complex multi-million-dollar actions in numerous federal jurisdictions across the United States. (TL)
IP lawyer named partner at Harter Secrest & Emery – Harter Secrest & Emery has elected IP specialist Timothy W Menasco as a partner at the New York-based firm. As a member of the IP practice group, Menasco assists clients through the process of preparing and prosecuting patents and frequently prepares patentability opinions, performs freedom to operate analysis and negotiates technology transfer and licensing agreements. Menasco also counsels clients through disputes, threatened litigation and lawsuits involving patents, trade secrets, inventorship challenges and copyright. (TL)
And finally...
WTR Special Report explores how to manage the brand balance sheet – The ability to measure and record brand value is crucial for a host of business reasons: to gain a 360-degree insight into an enterprise's worth; to measure a company's health or product offerings; to calculate licensing royalties; to determine potential reputational hits and damages in dispute scenarios; to underpin M&A decision making. The list goes on. WTR's most recent Special Report takes a deep dive into brand valuation, the reporting of intangibles and strategic best practice for brand leaders. As well as tracking recent developments in the industry and presenting a guide to the fundamentals of valuation practice, we focus in on key trends, the companies that own the most valuable brands and their financial performance. In addition, we present a rundown of the most valuable brand acquisitions since 2000. WTR subscribers can access "Managing the brand balance sheet" here.