USPTO urged to fix search capability after hijacking of attorney details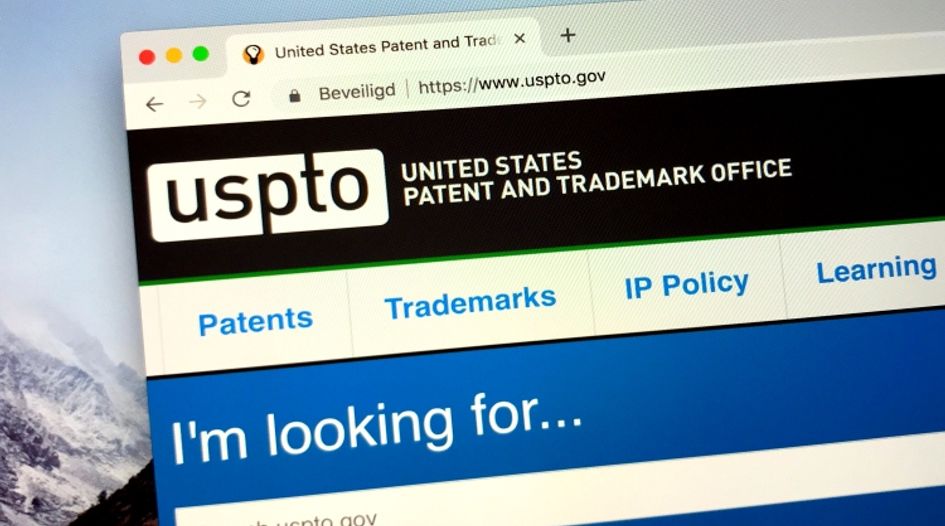 The USPTO urged by leading attorney to fix TESS platform following fraud instances
Attorney claims it is currently impossible to effectively monitor for hijacking of details
Call follows use of attorney details on recent trademark solicitation marketing
The US Patent and Trademark Office (USPTO) is being called on to improve its Trademark Electronic Search System (TESS) so attorneys can monitor whether their details are being used for fraudulent purposes. The move follows recent examples of attorney details being hijacked on trademark applications and used in solicitation campaigns.
As WTR reported last month, an organisation called 'Liberty Legal Firm' has been sending text messages and emails to trademark applicants across the United States. The texts are labelled as a 'USPTO Trademark Alert' (or, in messages last week, a 'USPTO Notification'), with the messages offering users a 'free consultation' to help them respond to a cited (and often inaccurately dated) office action. Curiously, we discovered that Liberty Legal Firm's website appeared to have taken the profiles of other attorneys without their permission. The site initially included a page of 'attorneys' and found remarkable similarities between (all but one of) attorney profiles and those on other law firm websites. For example, the Liberty Legal Firm profile for 'Jeremy Robert Alexander' has information almost identical to that of Cohen IP Law Group attorney Mark L Sutton (including most of his biography, areas of practice and Bar admissions). The same is found for the Liberty Legal Firm's attorney profiles for Amanda Garcia and Jose J Corwin, which are almost identical to the profiles of Conkle Law attorneys Amanda Washton and John A Conkle respectively. We asked Liberty Legal Firm for its comment but received no response, and the attorney page was subsequently taken down.
The incident highlights the need for attorneys to ensure they are checking the text on their law firm website profiles in case of potentially misleading or fraudulent use by other entities.
On top of this, though, there have been recent reports of another solicitation campaign that appears to have taken the details of another active attorney, 'Holly Mariella'. In this case, as well as name-checked in marketing emails, the attorney's details appear to have been used in actual trademark applications filed at the USPTO. Following one application for the term FLODANCER (which actually reached registration earlier this year), the cited attorney Holly C Mariella (who works for the California Department of Justice in San Francisco) penned a letter to the USPTO to report that her details had been used improperly.
These recent examples have seen some counsel pledge to 'regularly monitor' the USPTO database in case of fraud attempts. However, that process is made difficult due to the limits of the USPTO's TESS platform.
According to Carl Oppedahl, partner at Oppedahl Patent Law Firm, "it is not possible to 'search one's name in TESS' in any reliable or comprehensive way". He expands: "Yes, if your name is a bit out of the ordinary you can arrive at a fairly good confidence level that your TESS search has found everything. But heaven help you if your name is 'Robert Smith', you will never find all of the cases (or any of the cases) in TESS where your name got hijacked if that is your name."
On top of that, he explains, the TESS platform "will absolutely not help in any way" if an attorney is looking to find cases where they or their firm is listed as 'domestic representative' (as the USPTO encourages parties who do not reside in the United States to designate domestic representatives). At present, he says, there is no way to search for 'domestic representative' on the current TESS system, expanding: "Over the years we have had cases that got transferred out because of a change of ownership of the mark or whatever, and the new trademark counsel triumphantly puts their firm name onto the file, but the new trademark counsel fails to get our firm removed as domestic representative. If you were to set a goal of finding all such cases through TESS searches, forget about it – it is impossible to do it."
These flaws in the TESS system are typically an annoyance for an attorney seeking to find details about their own filings or those of colleagues or professional acquaintances. However, as the recent example has shown, the lack of these search fields could be a benefit to fraudsters. "The designers of TESS have been urged for many years now to provide search fields and workable 'contains' logic in the TESS search engine for meaningful attorney name searches and firm name searches, but unfortunately for many years this has fallen on deaf ears," Oppedahl added. "The Trademark Office needs to fix TESS to make it so that a person attempting to search for a firm name or attorney name can actually succeed with some confidence and with some reliability."
WTR reached out to the USPTO about this issue, but they did not respond by time of publication (update: the USPTO responded a few days later, with comments available in this follow-up article).
For now, the trademark community should be aware that trademark solicitations and the hijacking of attorney information appears to be on the rise. However, until a permanent fix on the TESS system is implemented by the USPTO, proactively monitoring for such illicit activity could be a difficult measure to undertake.