USPTO trademarks on sale as NFTs; thousands of duplicate filings in China; Australia joins DesignView – news digest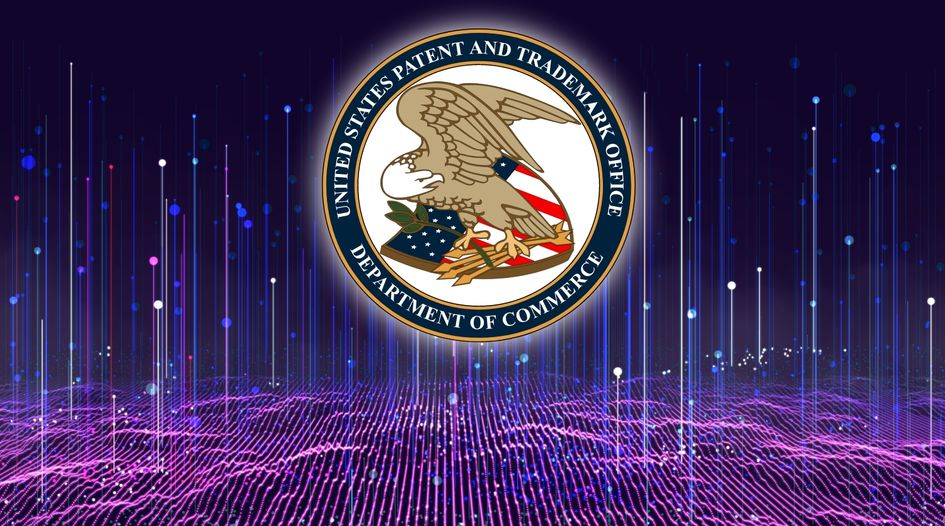 Every Tuesday and Friday, WTR presents a round-up of news, developments and insights from across the trademark sphere. In our latest round-up, we look at Nordstrom trimming its private portfolio to strengthen brands, a retail crime initiative being applauded, Firefly becoming the North America licensing agency for Pan Am, and much more. Coverage this time from Victoria Arnold (VA), Bridget Diakun (BD), Tim Lince (TJL) and Trevor Little (TL).
Market radar:
Chinese individual becomes leading trademark applicant with baffling filings – Clarivate's Robert Reading has posted a LinkedIn update revealing that the world's leading trademark applicant this year is currently Wang Shun Yan from Huangqi village in Hunan Province, China. Shun Yan has filed a staggering 30,343 trademark applications in China this year. While notable in itself, what is baffling is that all were made in Class 2 and for the exact same mark – SKREAM. The applications were all lodged across a 28-day period and Reading calculates that it would cost the equivalent of $1.275 million in official filing fees. (TL)
Retail crime initiative applauded, with call for Congress to step up – Illinois Attorney General Kwame Raoul has announced a partnership between public and private entities designed to combat increasing organised retail crime. The first large-scale, public-private collaboration of its kind in Illinois, the strategy is designed to foster cooperation among retailers, online marketplaces, law enforcement agencies and state attorneys dedicated to targeting organised retail crime enterprises. "Organized retail crime is a multibillion dollar per year industry, but more important than the financial cost is the danger organized retail crime poses to our communities," Raoul explained. "These brazen, violent crimes are committed by sophisticated criminal organizations that are involved in drug trafficking, human trafficking and other serious crimes." The Buy Safe America Coalition has applauded the initiative and used the announcement to make a renewed call for legislation to compel platforms to do more to identify sellers. Coalition spokesperson Michael Hanson expanded: "The organized retail crime task force launched by Attorney General Raoul will help in the fight to protect retail workers, consumers and Illinois communities against criminal gangs. And Congress has a responsibility to pass the INFORM Consumers Act to bring needed transparency and accountability to e-commerce marketplaces where these illicit goods are routinely sold." (TL)
Bausch Health signs up with Anaqua – IP management technology company Anaqua has announced that Bausch Health Companies Inc has selected its AQX platform to deliver enhanced IP management across the healthcare products company's global operations. The company will use the offering as its primary IP management system for both patent and trademark functions. Anaqua CEO Bob Romeo stated: "Bausch Health is an innovative healthcare company delivering on its commitment to help people around the world. We are proud to be working with them and to better serve their valuable IP assets through Anaqua's enhanced innovation and IP management solutions." (TL)
LG, L'Oréal and PepsiCo sign up to new Influencer Marketing Code of Conduct – The Incorporated Society of British Advertisers (ISBA) has launched the Influencer Marketing Code of Conduct as a best practice guide to influencer advertising in an effort to raise standards, smooth relationships between industry participants and deliver transparency for consumers. The code has been driven by signatories such as LG, L'Oréal and PepsiCo in collaboration with influencers and representatives from talent agencies in the hope of becoming an industry standard. "As marketing continues to evolve, it is vital we keep pace with new marketing channels and ensure they are being used honestly and authentically. Influencer marketing is a great way to reach and engage with customers but until now there has not been a common code that everyone involved adheres to. The ISBA Code of Conduct will be a valuable tool to anyone involved in influencer marketing," said Jill Dougan, ISBA executive committee chair and customer director, British Gas Energy. The code is a vital step as regulation and accountability in the new and evolving space of influencer advertising become all the more important. The Influencer Marketing Trade Body, which is due to launch this year, was also part of its review process. (VA)
Brand radar:
LEGO and Disguise renew their costume deal – Costume manufacturer Disguise has announced that it has signed a multi-year renewal of the deal that it first agreed with LEGO in 2015. Disguise will continue to design, market, manufacture and distribute costumes and costume accessories for the LEGO Group on a global scale. "The LEGO brand is a massive global brand that continues to lead and innovate in the toy world and has shown unprecedented growth, and we are pleased to continue our costume range with them," said Tara Hefter, president and general manager at Disguise. "We have enjoyed working with the LEGO team over the years through many innovative iterations and interpretations of classic mini figure characters, the LEGO brick, their series 'Ninjago' and several of their lines that fall under the LEGO umbrella." (BD)
Firefly becomes North America licensing agency for Pan Am – Firefly Band Management has been retained by Pan American World Airways to develop the airline's licensing programme. "The sky is never the limit with Pan Am," said Firefly CEO Cynthia Modders. "The Pan Am logo represents an era of travel that was considered to be so prestigious. We are very excited and already focused on developing further brand recognition for the Pan Am trademarks through new merchandising and licensing programs that will broaden awareness for the airline's extraordinary history." (BD)
Nordstrom trims private portfolio to strengthen brands – Nordstrom has whittled its brand portfolio down from 40 to 12 brands over the past few years, as it seeks to boost its most popular labels. "They really needed to have a soul and attract certain customers. Some were just transactional labels. We asked our customers which ones do you have a relationship with, and those we grew. We picked fewer but we made them more meaningful," said Jen Jackson Brown, executive vice president and president of the Nordstrom Product Group (NPG) for young adults and children. "We built up the design and fit part of our organisation. That's where we spend most of our focus." The company intends to increase its reliance on the NPG private brand portfolio, entitled "Nordstrom Made", in the coming years. Its strategy – which has so far proven successful – is to create and alter brands based on insights from data and conversations with customers. (BD)
Legal radar:
Jay-Z photographer loses First Amendment defence in early stages of publicity suit – The photographer behind Jay-Z's Reasonable Doubt album cover has lost his bid to escape claims that he violated the rapper's right of publicity by misusing his likeness to sell merchandise, reports Reuters. Photographer Jonathan Mannion moved to dismiss Jay-Z's claims in August on the grounds that they were preempted by the Copyright Act and precluded by the First Amendment, calling the filing a "vitriolic complaint filled with false insinuations of exploitation". However, the US District Court for the Central District of California has opined that the relevant question is whether Mannion's works added creative elements that transformed Jay-Z's image "into something more than a mere celebrity likeness", which could not be answered at this early stage of the case. The court went on to state that the fact Jay-Z's claims pertain to merchandise featuring his image, not just the photos themselves, was alone sufficient to undermine the First Amendment argument and create plausible right of publicity claims. Mannion's attorney remains optimistic that the photographer will ultimately win the dispute. (VA)
Office radar:
(For the latest coronavirus-related updates from national IP offices, please read our dedicated article, which is being continuously updated.)
Australia joins DesignView – IP Australia has made its designs available through the DesignView search tool, which now offers data from 73 participating IP offices. The addition of more than 220,000 industrial designs from Australia means that DesignView now provides access to more than 18 million designs in total. In terms of usage, the office explains: "Since the introduction of DESIGNview on 19 November 2012, the tool has served more than 6.7 million searches from 163 different countries, with the UK, Germany and China among the most frequent users". (TL)
Media Watch:
USPTO trademarks on sale as NFTs – One of the major internet trends of this year has been the rise of non-fungible tokens (NFTs), a digital asset that can be used to prove ownership of digital files such as photos, videos and audio files. NFTs have been commonly used by artists to sell digital artwork, with sales exceeding $2 billion in the first quarter of 2021, compared to a total of $250 million in 2020. As a result, NFT-dedicated auction platforms such as OpenSea and Auctionity have cropped up. But a new group called the Dead Trademark Agglomeration has recently launched, which is "dedicated to collecting and preserving unique dead trademarks". On its OpenSea profile, the group claims that each NFT "is based on actual historical US trademark records from a past trademark registration", with just one NFT offered per trademark. "Own a piece of intellectual property history," the group claims. "Thousands of trademarks die every year due to neglect and abandonment. Until now, those trademarks have sat unused collecting dust. Now you can be among the first to own one of them." However, it further (wisely) clarifies that "NFT ownership does not confer or assign any trademark rights". The expired trademarks up for grabs include FLEXY PUZZLE, GOVE, RIB TICKLERS, POLYROYAL, LOVE PLATE, BARREL LEG, MPS, PIN PIN, PUSSY CAPS, TOWN CRIER and SUPERJACK. It is unclear exactly what a buyer will own if they purchase one of these so-called 'dead' trademarks. On Twitter, the group claims that the NFT will contain "a unique combination of pieces of the historical record for the dead trademark, uncovered and compiled for the first and only time" – presumably taken from a search of the USPTO platform. As WTR understands it, customers will own a screenshot of the dead trademark as a digital image file. Nonetheless, someone has clearly seen an opportunity to combine expired trademarks with NFTs; time will tell whether anyone else does too. (TJL)
Law firm radar:
Crowell & Moring launches IP self-check app – Crowell & Moring has launched a new app to help companies identify potential problem areas and the risks involved in protecting their IP portfolios. IP Check-Up is an automated self-check app that gauges the user's industry, its key competitors, how it markets its products and whether it possesses sensitive information that should be kept confidential, in order to produce an automated initial assessment of any potential IP risks. "Globalization and digitalization have created more competitors for businesses," said Jan-Diederik Lindemans, a partner in Crowell & Moring's litigation group and technology and IP department. "We want to make it as easy as possible for companies to think about their intellectual property and how they can protect it, or better protect it, and fully benefit from it financially." "Intellectual property is a very complex area that companies, investors, and corporate lawyers – whether in larger companies, or small and medium-sized enterprises – are not always fully versed in," added Judith Bussé, counsel in the firm's technology and IP department. "With IP Check-Up, we want to help companies better manage their IP portfolio by quickly identifying the potential problem areas that may require legal attention." (VA)
CMS bolsters IP capability – CMS has announced the appointment of Ben Hitchens as a partner in its IP practice in London. Hitchens – who is due to join the firm in early October – specialises in all aspects of IP law with a particular focus on trademark and copyright disputes within an increasingly online or digital context. He is experienced in managing large trademark portfolios as well as complex, multi-jurisdictional IP disputes on behalf of some of the world's best-known brands. Sarah Wright, head of intellectual property at CMS UK, commented: "We are delighted to welcome Ben to CMS. Ben is an impressive individual with a broad IP practice that complements and reinforces our team's strengths and will prove extremely valuable to clients. He has a strong track record across technology, financial services and consumer products; all sectors which align well with the firm's sector-driven approach. Ben's appointment builds on the internal promotions we've made over the last two years, demonstrating our ongoing commitment to further strengthening the IP practice in line with the needs of our clients." (TL)
In-house vacancies radar:
Superdry – An opportunity has arisen for a brand protection assistant to join Superdry's brand protection and legal team at its head office in Cheltenham, the United Kingdom. Reporting to the senior brand protection manager, the successful candidate will play a key role in supporting the global brand protection strategy of the company's growing and changing business. "The role will predominantly focus on managing the risk to our business online in the abuse of our intellectual property – being proactive and reactive to external threats but also being integral to our social media and ecommerce strategy," the job posting expands. "The legal team at Superdry plays a pivotal role in empowering and supporting every aspect of the business to fulfil its potential. The team works in close, trusted partnership with several key business decision-makers." (TL)
And finally...
WTR events to take place in Europe and the United States – WTR is hosting a series of one-day events in London, San Francisco, Chicago and New York this December. WTR Live: The Future of Trademark Management and Brand Protection will facilitate discussion, benchmarking and the sharing of best practice around key topic areas and challenges facing brand leaders. Crucially, it will offer a glimpse into what industry leaders expect the future of trademark practice to look like. Registration is free to in-house brand professionals. Spaces are limited and should we be unable to host the event, registration fees will be fully refundable. While on site, we will be adopting the All Secure Standard to ensure that all attendees can continue to do business effectively and network with their peers safely. For full details, and to reserve a place, see the official event page.