USPTO set to introduce ID verification requirement to fight fraud and protect trademark register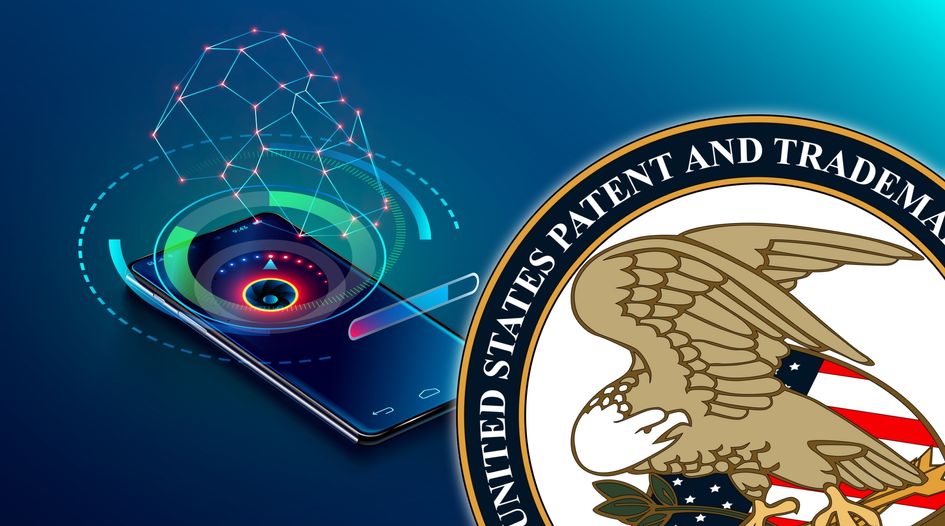 The USPTO is set to require ID verification for all users of 'uspto.gov' platform
The move has been praised as necessary to protect integrity of US register
Experts add balance must be struck to not create barrier to trademark protection
Recent reports of mass fraud targeting the USPTO has led to growing calls for the verification of users to help protect the integrity of the US register and the office's systems. WTR understands all 'uspto.gov' account holders will require identity verification by the end of 2021. With an identification process set to be implemented, legal experts tell WTR that the move is "an important step to cleaning house".
Over the past few weeks, WTR has exclusively reported on concerns over low-cost filing agencies filing thousands of trademarks at the USPTO. It subsequently emerged that US trademark applicants appeared to be victims of what has been described as "the biggest money laundering case in the history of Pakistan", allegedly involving some of the concerned entities.
As the scale of the issue came to light (with over 3,000 trademarks of concern identified), it was suggested that the USPTO needed to implement measures to more effectively monitor suspicious filers, including overseas representatives that pose as US-based. "From a technological standpoint, you already need to login to the USPTO to file anything on TEAS, so the office should consider creating individual and representative accounts, and adding a verification step for representatives (eg, an ID and a bar card) to verify they are licensed attorneys," said The Ideas Law Firm managing partner Ryan Bethell. "Such a move would add accountability for the accounts that file the bulk of trademark applications. As soon as you do that, if an account is found to be doing something unscrupulous, at the very least the USPTO would have a name."
Since then, more experts have come forward to urge the USPTO to better protect trademark users. Talking to WTR, Gerben Perrott founding partner Josh Gerben claims that the USPTO has so far taken "minimal steps to secure the filing process", adding: "At the moment, any nefarious actor can easily circumvent the very basic security measures the USPTO has in place and made as many fraudulent filings as they desire. Without question, the fraud that has targeted USPTO users and representatives warrants additional security measures for the USPTO's electronic filing platform. If someone is going to file something as important as a trademark, the USPTO should know exactly who is making the filing and where they can be found.
That point was reiterated by IP attorney Michael P Eddy, who says if verification is common in other sectors (eg, banking and escrow companies) under anti-money laundering laws, then it should be at the trademark office. "The USPTO should know their customers with a basic verification of the applicant's identity, email and physical address (either corporate or personal) so that they can at least initially verify that the people applying and signing documents are who they say they are, and that those individuals/entities can be associated back to a physical person that is actually signing the documents on behalf of themselves or an entity," he suggests. "Implementing this type of safeguard would allow individuals and companies to apply for protection on their own behalf while protecting the integrity of the system so that third parties will have a more difficult time accessing a user's identity to sign documents and merely using a shill email address to control the application's prosecution."
Positively for those supportive of such verification measures, the USPTO is looking to implement such a system. In a 2019 TPAC Quarterly Meeting presentation, the registry confirmed it was planning to require "current and new 'uspto.gov' account holders verify their identity" in an effort to "prevent 'impostor' accounts". That measure was due to be implemented in the second quarter of 2020, but appears to have been delayed. However, WTR understands that the verification process will be beta tested in Spring 2021, and all 'myuspto.gov' account holders will require identity verification later this year. The process will use a third-party identity verification service that is already being used by multiple federal and state government agencies, and will use secure, bank-grade technology to safeguard customer data.
Unsurprisingly, there will be some who will be concerned with the upcoming verification requirement. Gerben, for his part, is broadly supportive of the move but acknowledges that it could "complicate the trademark filing process for pro se filers who are typically small business owners and entrepreneurs".
That concern over creating hurdles for users is shared by trademark attorney Ed Timberlake, who tells us: "It seems to me that as a part of the Department of Commerce, one of the main functions of the Trademark Office is effectively to grease the wheels of commerce, not to throw sand in the gears. With that in mind, I'm not sure 100% verifiable integrity of all filing information is an achievable, or even desirable, goal. One suspects any mechanism capable of 100% integrity would come with such significant costs (eg, money, implementation, access) as likely not to be worth it. For example, if we knew that for every false statement found, 10 honest applicants would be kept out of the system, would it be worth it? Five? Three? These are tough questions, but my own feeling is the Lanham Act would prefer we err on the side of access to the registration system for as many people as possible."
It is clear, then, that a balance will need to be struck between ease of access and the integrity of the register. For Gerben, though, a verification system is a crucial step for the USPTO – even if it presents a hurdle. "Filing a trademark application should not be as easy – the rights granted to a registered trademark holder can negatively affect many others," he says. "By making it as easy to file a trademark as it is to place an order on Amazon, the USPTO invites bad actors into the system which then hurts the ability of legitimate businesses to create and protect brands. Ultimately, the United States is supposed to set an example for the world. We are failing at that role. Our register is currently full of fraudulently filed applications and improperly granted trademark registrations. Ensuring that the identity and location of anyone making a filing is known would be an important step to cleaning house and restoring the integrity of the USPTO's register."