USPTO seeks commissioner for trademarks, Bud Light launches fashion line, and Suzuki victory: news digest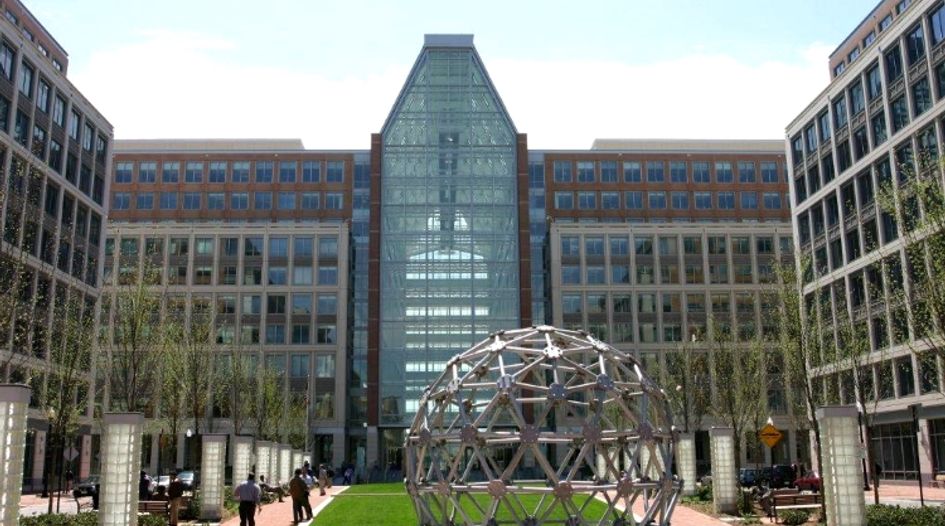 Every Tuesday and Friday, WTR presents a round-up of news, developments and insights from across the trademark sphere. In our latest edition, we look at an anti-counterfeiting 'tongue' tool to identify fake whisky, the Philippines IP Office calls for speedier IP case resolutions, a US pastor arrested for counterfeits in church, and much more. Coverage this time from Trevor Little (TL), Bridget Diakun (BD), Jonathan Walfisz (JW)  and Tim Lince (TJL).
Market radar:
Bud Light launches branded fashion line – This week, media reports focused in on the news that Bud Light and Grammy-nominated artist Post Malone had debuted a new limited-edition merchandise collection, available exclusively on PostMalone.com. The release notes that the "unisex streetwear line takes equal inspiration from some of Post's favorite things as well as Bud Light's heritage to create a one-of-a-kind collection that will bring fans closer to Post Malone and Bud Light than ever before". Shana Barry, director of experiential for Bud Light, commented: "We have always thought about launching a merch collection but doing it with an artist that we've watched grow over the years makes it so much more special. We love that Post and his team were able to take some classic and iconic Bud Light imagery and infuse it into the collection that we hope people love." Nods to Bud Light and the Anheuser-Busch brand are sprinkled throughout the limited-edition collection, which serves as a reminder of how co-branding projects – when done right – can be used to win over new audiences and stay front of mind of particular swathes of consumers. (TL)
Counterfeit seizure leads to the arrest of US pastor – JianGang Lan, an associate pastor, was arrested in North Carolina on Friday after $24 million worth of counterfeit bracelets were seized at a church. Approximately 3,200 imitation Cartier products were confiscated, as well as other high-end jewellery. The North Carolina Secretary of State Trademark Enforcement agents received a tip from the Department of Homeland Security's office in Kentucky which resulted in the raid and subsequent arrest. (BD)
Licking the counterfeit problem – Beverage Daily.com has reported on a paper published by The Royalty Society of Chemistry titled 'Whisky tasting using a bimetallic nanoplasmonic tongue'. While that may prove a head scratcher for non-scientists, the news outlet presents an alternative that will be of specific interest to IP professionals: "Scientists have 'got it licked' as artificial tongue detects counterfeit whisky'. Specifically, the authors of the paper have developed a reusable optical tongue that was able to differentiate off-the-shelf whiskies with >99.7% accuracy. Considering its possible uses, the authors conclude: "This new approach to artificial tongue design may spur the development of portable devices for applications in a point of care diagnostics, counterfeit detection in high-value drinks, environmental monitoring, and defense." (TL)
Attempted counterfeit crackdown in South Africa led to violence – Last week members of the South Africa police service and metro police attempted to confiscate counterfeit goods from street vendors in Johannesburg. It resulted in the shop owners attacking the police and ultimately officers had to leave the scene to prevent the situation from getting out of hand. It demonstrates the often-dangerous work that law enforcement face when attempting to crack down on fake goods. (BD)
Campbell sells off snack unit to cut debt – Campbell Soup has reached an agreement to sell Arnott's, its Australian snacks unit, as well as some of its international operations, to KKR & Co for $2.2 billion. The pair will have a licensing agreement for the rights to use certain Campbell brands, including Campbell's, Swanson and V8, in Australia, New Zealand, Malaysia and other markets. KKR & Co will also have ownership of the famous Tim Tam brand. This divestiture is only one of a few as Campbell looks to focus on its North American units and reduce debt. It also serves as a reminder of the value that resides in legacy brands. (BD)
Legal radar:
Suzuki finally beats infringers in India – There has been discussion on Lexology and SpicyIP of the lengthy case first filed in 2005 by Suzuki Motor against Suzuki India. The Japanese company contended that the Indian counterpart was trading off the goodwill of the Suzuki brand, incepted in 1909 and registered in India in 1972. Additionally, it claimed that any associations with the Japanese surname Suzuki was perfunctory and without historical background. defendant Suzuki India contended that they are an honest and concurrent user that has obtained substantial goodwill since their inception in 1982. They also claimed that the 25-year delay before filing a suit amounts to an acquiescence on the part of the plaintiff. The court found that the defendant had not denied the dishonest adoption of the Suzuki mark, nor did they deny their awareness of the mark and that the illegal use of the mark will damage the plaintiff's goodwill. The court additionally found no justification for the defendant's use of the Suzuki name, nor could they complain of delay for the suit due to the fraudulent at origin nature of their actions. The court also found that the separate natures of business was not relevant to the concept of passing-off. (JW)
Office radar:
USPTO seeks applications for role of Commissioner for Trademarks – In a social media post yesterday, the US Trademark and Patent Office (USPTO) confirmed that US Commissioner for Trademarks Mary Boney Denison will retire at the end of the year. For that reason, then, it has encouraged applications from potential candidates. In the job listing, the USPTO is – unsurprisingly – looking for someone with "a passion for the mission of the agency and a deep level of experience in the practice and application of trademark law, policy, and procedure". On top of that, they are seeking candidates with "significant experience in leading and managing large and diverse teams" and "a proven leader who can set a challenging vision and inspire action in others". In return, there are various benefits, as well as an annual salary of between $127,000 and $192,000. There is little doubt that Denison has been a strong, inspiring figure during her time in the role. For that reason, whoever takes her place has large shoes to fill. (TJL)
IPOPHL calls for speedier IPR case resolutions – The Intellectual Property Office of the Philippines (IPOPHL) has requested that the Supreme Court establish more special commercial courts (SCCs) with the power to issue search warrants, in relation to IPR cases, that are enforceable nationwide. The request came during a visit with Supreme Court justices to discuss various approaches that can ease crowding dockets and bring faster resolution to pending IP cases. Currently, SCCs are only located across Metro Manila (specifically in the cities of Pasig, Makati, Manila, and Quezon). "We believe the designation of additional SCCs to be located in Metro Visayas, Metro Mindanao, and Metro Northern Luzon will further bolster the Philippines' standing in the areas of rule of law and administration of justice and will be beneficial, as this will serve a greater number of stakeholders," stated director general Josephine R. Santiago. The request comes at a time of rising numbers of IP cases, relating particularly to trademark infringement Another solution the IPOPHL suggested is to consider the designation of select Regional Trial Courts to specialise in and focus solely on IPR cases. (TL)
Media watch:
Funeral D.I.V.A.S. send public an Instagram cease-and-desist – Funeral D.I.V.A.S., a social organisation for women in the funeral care industry, has issued a public cease-and-desist on their Instagram page. The group has stated that "unless you are an official member you do not have the right to use our trademark name on your own products or business". They claim they will send infringers a legal cease-and-desist letter if caught. The move is an unusual example of trademark enforcement, and it will be interesting if it proves effective. (JW)
Domain radar:
Google has novel intentions for '.new' – Google's plan for the release of its '.new' gTLD includes provisions committing the domain to "be used for action generation or online content creation", reports Domain Incite. The rollout will likely begin in the first quarter of 2020 across a customer base curated by Google to mirror its current usage of the '.new' gTLD. Currently, 'doc.new', 'spreadsheet.new' and 'slides.new' are exemplary of Google's intentions. Each opens a new online Google Drive browser application. Google wants the new sets of domains to equally present users with an opportunity for them to create at point of opening. Google is yet to file TLD start-up information with ICANN, so dates are still TBC on when '.new' will become available. (JW)
Amazon and Google lose custody of '.kids' – A not-for-profit has beaten out Google and Amazon to the '.kids' gTLD. DotKids Foundation has been left as the sole runner for the string after Amazon withdrew its application, reports Domain Incite. The fight between Amazon and DotKids for the gTLD saw DotKids use ICANN's appeal process to delay multiple auctions. They filed no fewer than four Requests for Reconsideration and rallied ICANN for extra funds in order to fight Amazon. Google previously bowed out from an application for the singular '.kid' domain. The dispute was eventually settled privately with DotKids emerging victorious. Run by '.asia''s Edmond Chung, DotKids plans to use the gTLD to "advocate the production and publishing of more kids friendly content online". (JW)
On the move:
Baker McKenzie promotes IP lawyers around the globe – According to an announcement by Baker McKenzie, five female IP lawyers have been promoted to counsel/of counsel. Congratulations has been extended to Victoria Bell (Sydney), Rachel Wilkinson-Duffy (London), Dr Frederike Kerl (Frankfurt), Rebecca Lederhouse (Chicago) and Mariko Nakayama (Tokyo). (BD)
Womble Bond Dickinson adds to litigation bench – Carrie Richey, a patent litigation attorney, has joined Womble Bond Dickinson's IP litigation practice. Richey specialises in the tech industry with experience ranging from computer hardware to internet content distribution. She will be working out of the Silicon Valley office. (BD)
Armstrong Teasdale expands IP team in Philadelphia – Dr Hui-Shan Sandra King has joined Armstrong Teasdale's IP group in Philadelphia as an associate. She was hired alongside two other attorneys, Matthew S Shorey and Gregory D Deschler, who joined other practice groups in the St Louis location. (BD)
Hooper, Lundy & Bookman announces new head of IP practice – Hooper, Lundy & Bookman has scooped up patent litigator M Andrew Woodmansee from Jones Day to lead the firm's IP practice, according to a press release on the firm's website. Woodmansee was a partner at his former firm, and he is now a shareholder in Hooper, Lundy & Bookman's San Diego office. He has 23 years of experience with a focus on health care and life sciences related issues. (BD)
And finally…
Get the inside track on brand protection online – WTR is pleased to announce that, following a sold-out debut in Chicago, its Brand Protection Online event is heading to London on 14 October. A unique forum for brand professionals to discuss solutions to the challenges that arise when protecting trademarks online and share insight on how to prioritise enforcement efforts, the event programme will cover:
Developing a state-of-the-art online brand protection strategy
 Fighting infringement on e-commerce sites
Brand protection strategies for social networks and apps
Managing the changing domain name landscape
Data privacy and GDPR: working within the rules
Delegate places at the event cost £495 (excluding VAT) but – until 6 September – a saving of £100 is available when using the following code: BPO100. To register for Brand Protection Online Europe, click here.