USPTO seeks anti-counterfeiting comments; Diageo hunts for premium brands; Smashburger dispute – news digest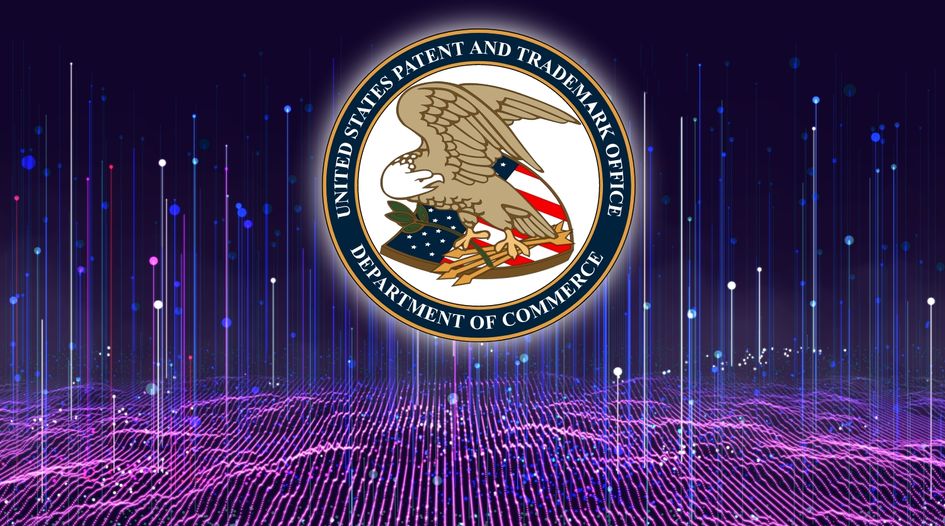 Every Tuesday and Friday, WTR presents a round-up of news, developments and insights from across the trademark sphere. In our latest round-up, we look at MarkMonitor becoming a licensed domain name registrar in China, INTA announcing the recipients of its President's Awards, a warning over fakes on Black Friday, and much more. Coverage this time from Trevor Little (TL), Bridget Diakun (BD), Jonathan Walfisz (JW) and Tim Lince (TJL).
Market radar:
INTA announces recipients of President's Awards – At its Annual Meeting last week, INTA bestowed its President's Award,  INTA Service Awards, and Tomorrow's Leader Award for 2020 on individuals whose accomplishments stand out in the intellectual property (IP) field. The two recipients of the President's Award are attorneys Anna Carboni and Mladen Vukmir. The award is given to individuals who have, over the course of their careers, made a lasting impact on INTA and its mission and who have made a profound impact on the global trademark community. Carboni has been a volunteer with INTA for more than 25 years and, during her career, has made significant contributions to IP law through several judicial and quasi-judicial appointments, including as an Appointed Person, hearing trademark appeals from the United Kingdom Intellectual Property Office. Vukmir founded Vukmir & Associates in 1991 and has held numerous INTA leadership positions that include serving as a member of the association's board of directors from 2012 to 2014 and chairing the brands and innovation committee. Last week we reported on Anne Gilson LaLonde receiving the Advancement of Association Objectives Award. The association also announced two other service awards. The recipient of the 2020 INTA Membership Champion Award is Peter Sloane, partner and chair of the trademark and copyright practice group at Leason Ellis, The INTA Members for a Better Society Award went to Fidus Law Chambers, for its initiatives relating to corporate social responsibility. (TL)
Cardinals QB files for 'Hail Murray' – Arizona Cardinals quarterback Kyle Murray has filed a trademark application for 'Hail Murray'. The term has been widely circulated after Murray's 43-yard Hail Mary touchdown to DeAndre Hopkins which led to victory over the Buffalo Bills in Week 10. The application was filed on 16 November by K1 Promotions, according to a tweet by Josh Gerben of Gerben Law Firm. The trademark, should it be registered, would allow Murray to use HAIL MURRAY for branded clothing and football instruction services. Another application was made for 'Murray Magic'. (BD)
Identity and data crime on the increase – New research has revealed that 86% of consumers have been the victim of identity theft, credit/debit card fraud or a data breach this year, up 6% on last year.  from 80% in 2019.  OpSec's Annual Consumer Barometer surveyed 2,600 global consumers and found that  the increase in cyberattacks experienced by shoppers could be having an impact on their confidence in making online purchases. The majority of people revealed they now feel less confident than they did in 2019 to make purchases via apps (53% from 60%), social media adverts (31% to 26%) and online marketplaces (58% to 55%). These concerns appear to be two-fold – whilst 63% are concerned about hackers stealing their personal details during the online shopping process, 58% are more directly concerned about the possibility of scammers stealing their money.  Bill Birnie, SVP of OpSec Security and general manager ofOpSec Online, said, "There is a small but noticeable increase in how many consumers have fallen victim to cyberattacks compared to last year, and this is reflected in reduced confidence from consumers in making purchases via digital channels. This highlights the impact negative online experiences can have on brand perception, and now more than ever, with so much of our day-to-day lives being conducted online, brands need to be doing more to ease these worries and give reassurance that they have the safeguards in place to protect consumers from cyberthreats." (TL)
McCormick in talks to buy hot-sauce maker Cholula – American seasonings company McCormick is near a deal to buy hot-sauce maker Cholula, reports the Wall Street Journal. McCormick is in talks with private-equity firm L Catterton, which has owned Cholula since 2019, and the agreement would value the company at around $800 million. McCormick's interest in Cholula is down to an increase in consumer demand for hot-sauces. Hot-sauce retail sales in the US this year are projected to be around $1 billion, which is just short of ketchup sales, according to Euromonitor estimates. Small brands make-up a significant portion of this market, accounting for over 40% of sales, which makes them attractive acquisition targets for big name manufacturers. L Catterton, which bought the hot-sauce brand less than two years ago, is expected to make four times its money on it. (BD)
Warning over surge in fakes being sold in Black Friday promotions – The Anti-Counterfeiting Group (ACG) is warning of a massive increase of fake goods for sale during the run up to this week's Black Friday event through 'Deal of the Day' promotions on online platforms and social media sites. Phi Lewis chief executive of the ACG, stated: "As we meet these Black Friday and Cyber Monday "deal days" in the run-up to the festive season the scope of fakes will continue to grow and will include more and more unsafe products, including household appliances, toiletries, perfumes, hygiene and body care items. We are warning all consumers to be vigilant and check what they are buying. If you are buying from a social media sites make sure you check the product is being sold by a reputable source." The organisation has issued consumer advice on how to avoid buying counterfeits, urging people to think before they click. (TL)
Diageo is on the lookout for premium brands – Diageo is a firm believer in the benefits of inorganic growth and, in particular, in buying up premium brands with established consumer bases. In recent months the alcoholic beverage company acquired spirits firms in the US and UK, including Aviation American Gin (a brand part-owned by Ryan Reynolds) in a deal valued at $610 million. Now, reports CNBC, Diageo is "on the hunt" for more premium brands. Explaining the acquisition strategy, CEO Ivan Menezes says, "The premiumisation trend has continued through this period and I'd say that's the biggest source of value creation for a company like Diageo, people drinking better and trading up to a Talisker single malt or a Johnnie Walker Blue (whisky) in China." Importantly, Menezes says the focus is on fast growing brands that are of high-quality, and that further have the potential to perform well over the next decade. (BD)
Legal radar:
Smashburger chain grills UK-based pub – US fast food chain Smashburger has sent a cease-and-desist letter to The Colebrook Inn, in Devon, UK. The pub is accused of infringing on Smashburger's trademarks with the addition of "Howey's Smashed Burgers" to its menu. The pub's manager, Rob Naylor, told Plymouth Herald that it had launched the new burger menu to increase the pub's take-away offerings during lockdown. They had designed a new logo and taken it to the United Kingdom Intellectual Property Office (UKIPO) for trademark registration. Naylor said: "A smashed burger is a process of cooking, not a brand." Smashburger has demanded The Colebrook Inn ceases use of the logo and never again use the words 'Smash Burger' or 'Smashed Burger'. Although Naylor reports wanting to fight for the right to use the word 'smashed' he claims he can't afford to speak to a solicitor. (JW)
Office radar:
(For more of the latest coronavirus-related updates from national IP offices, please read our dedicated article which is being continuously updated)
USPTO launches anti-counterfeiting awareness consultation – The USPTO is seeking information from stakeholders – including IP rights holders, online marketplaces, third-party intermediaries, and other private sector actors – on the development of a 'National Consumer Awareness Campaign on Combating the Trafficking in Counterfeit and Pirated Products'. The move follows a January 2020 report from the US Department of Homeland Security which suggested that such a campaign should be established. Comments must be sent by 4 January 2021 at this link. (TJL)
Trinidad and Tobago request individual fee from Madrid Protocol – WIPO's director general has received communication from Trinidad and Tobago's government that the country wishes to receive an individual fee when it is designated in an international application. For applications and registrations administered by the Madrid Protocol, WIPO and Trinidad and Tobago have agreed that the country will receive 191 CHf for an application, 20 CHf for additional classes, and 191 Chf for renewals. These changes will come into force on 12 January 2021. (JW)
OEPM launches counterfeits awareness campaign – The Spanish IP Office (OEPM) has launched a new awareness campaign to urge consumers to avoid fake goods during the Black Friday and Christmas period. According to the agency, the campaign aims to "educate consumers, especially young people, about the importance of not buying counterfeit products and its social and economic consequences". The campaign website can be viewed here. (TJL)
INAPI recognised for quality of service – The Chilean IP Office (INAPI) has been awarded the Annual Institutional Excellence Award 2020 from the country's Civil Service. The award recognises the agency for its efficiency, productivity, quality of service, and people management. Responding to the recognition, INAPI national director Loreto Bresky said: "This award has a double meaning for INAPI, because on the one hand it recognises our high level of efficiency and quality of services, and on the other hand it relieves our commitment to ensure the safety of our employees and maintain adequate operational continuity, without leaving aside from our institutional strategy, even though we have suffered severe damage to our infrastructure due to the social outbreak. I am proud of all the teamwork carried out, we have demonstrated an enormous capacity for resilience and conviction for the sense of excellent public service." (TJL)
Peruvian IPO launches sign language videos – The Peruvian IP Office (Indecopi) has released two videos in sign language (here and here) in an effort "to allow more Peruvians to know how to register their marks virtually". The move is part of its #YoProtejoMiMarca campaign, which seeks to encourage virtual registration, and was made possible through the support of Peru's National Council for the Integration of Persons with Disabilities (Conadis). (TJL)
Austrian IPO releases new objection online form – The Austrian IP Office (Patentamt) has launched a new online form to allow rights holders to request the cancellation of an earlier trademark. The new tool launched on 15 November 2020, with each request subject to a fee of €206. (TJL)
Domain Radar:
MarkMonitor becomes licensed domain name registrar in China – Clarivate has announced that MarkMonitor Information Technology (Shanghai) Company Limited, a subsidiary of MarkMonitor, is now a licensed domain name registrar in mainland China. In that capacity it is able to offer multiple top-level domains, including '.com' and '.net' to companies hosting website content locally in Mainland China. Jeff Roy, president of the IP group at Clarivate, said: "In today's digital economy, you can't have a commercial enterprise or launch a new offer without a solid domain strategy in place. Yet, domains come with security risks, including infringement, cybersquatting and cyberattacks. At Clarivate, we offer smart, safe, and secure solutions to manage corporate-sized domain portfolios – with unparalleled service and guidance. We're excited to extend these capabilities to Mainland China as part of our overall regional investment – with a focus on better serving the local market and helping our customers and partners around the world to more effectively operate in one of the fastest growing regions when it comes to Intellectual Property." (TL)
On the move:
Mayer Brown announces partner and counsel promotions – Mayer Brown has announced its worldwide partner and counsel promotions that are to become effective on 1 January 2021. Three attorneys within the intellectual property department have been elevated to partnership and one to counsel. Guy W Barcelona Jr., Bryan C Nese, and Manuel J Velez, of the Chicago, Washington DC, and New York offices, respectively, will be promoted to partner. Nese and Velez focus their practices on patent matters, while Barcelona handles a diverse array of IP issues including trademark prosecution and enforcement. Graham M Buccigross, who specialises in patent litigation and other commercial litigation, will be elevated to counsel within the firm's Northern California location. (BD)
The Foundation for Advancement of Diversity in IP Law elects new board members – The Foundation for Advancement of Diversity in IP Law has announced an expansion of its board of trustees and the election of sixteen new board members.  The Foundation supports individuals from underrepresented racial and ethnic groups as they explore possible careers as intellectual property lawyers.  These newly elected trustees are: Sharon Barner (Cummins Inc) ,Shruti Chopra (Paul, Weiss, Rifkind, Wharton & Garrison), Barbara Fiacco (Foley Hoag), Natalie Alfaro Gonzales (Baker Botts), Krish Gupta (IPO), Jens Jenkins (Workman Nydegger), Tiffany Johnson (The Estee Lauder Companies Inc), Annette Kwok (Cronos Group), Dwayne Mason (Greenberg Traurig), Ann Mueting (Mueting Raasch Group), Kevin Noonan (McDonnell Boehnen Hulbert &Berghoff), Raymond Parker (BioNTech US), Saint St. Julian (Prairie View A&M University), Pervin Rusi Taleyarkhan (Whirlpool Corporation), Tearra Vaughn (Reimage Beauty) and Ha Kung Wong (Venable). Foundation president Terry Rea stated: "As we pursue our goal of increasing diversity in IP Law, the expertise and passion of these new trustees will allow us to successfully implement expanded programs as we strive to achieve our mission. We are grateful for their willingness to make a difference in the world of IP law." (TL)
And finally...
Free-to-attend Brand Strategy China event – WTR has unveiled the programme for the fifth annual Brand Strategy China event, which will provide attendees with a series of talks delivering practical, actionable takeaways for professionals tasked with protecting the integrity and maximising the value of their brands across Greater China. This year, the free-to-attend event will be held as a dedicated virtual programme comprising four sessions spread across two half days (10 and 11 December) and timed to facilitate evening attendance from US-based trademark professionals. All sessions will be bilingual with simultaneous English and Mandarin translations. Among the confirmed participants are experts from 3M, Amazon, Chanel and Richemont. To secure your place now, free of charge, click here