USPTO protest letter passes 80 signatories; KIPO face mask warning; Inter Milan scores win – news digest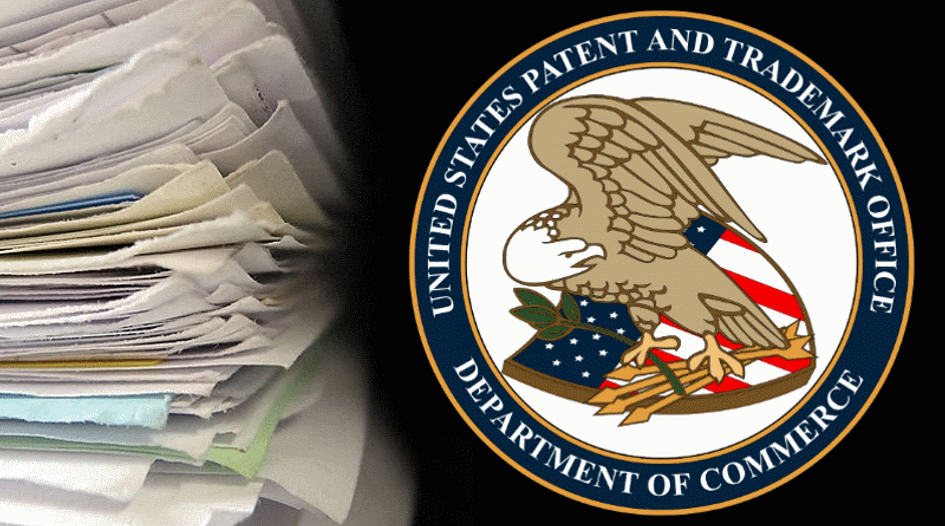 Every Tuesday and Friday, WTR presents a round-up of news, developments and insights from across the trademark sphere. In our latest edition, we look at a beer bust up between two Australian brands, Benelux adding its trademark image data to the EUIPO's TMview platform, Greece being identified as a transit point for counterfeit cosmetics, and much more. Coverage this time from Trevor Little (TL), Bridget Diakun (BD), Jonathan Walfisz (JW) and Tim Lince (TJL).
Market radar:
Greece identified as transit point for counterfeit cosmetics to the EU – The mass importation of counterfeit cosmetics is largely coming into the EU through Greece, according to a chief economist at the Organisation for Economic Cooperation and Development (OECD). Piotr Stryszowski told Kathimerini  that Greece is one of the most important transit points in Europe for the industry. In the EU, around 10.6% of total cosmetics sales are lost to the counterfeit industry. That is almost double in Greece, where roughly 20%, or €234 million of market revenue is lost annually to counterfeit cosmetics. (JW)
Band's agency wants to register star's name as trademarks – YG Entertainment has applied for trademarks for MANOBAL and MANOBAL LALISA, the names of a South Korean singer, reports The Straits Times. YG Entertainment manages Blackpink, the band in which ManobalLalisa is the singer. Although the trademark activity of YG Entertainment isn't out of the ordinary for a music agency, fans have raised worries about the control of the trademarks should the singer decide to leave Blackpink. Fans noted how BigBang stars Kwon Ji-yong and Dong Young-bae's pseudonyms are owned by YG, and there have been no reports as to what will happen if the stars don't renew their contracts, said to expire this year. A similar situation arose in 2016 when boyband Beast had to change its name after leaving the agency. (JW)
KIPO warns of fake face masks – The Korean Intellectual Property Office (KIPO) has pledged an "intensive crackdown" on counterfeit face masks and other basic infection prevention items. According to the KIPO, the ongoing coronavirus situation has led to shortages in face masks, hand sanitizers and other related products. Therefore, it has led to a steep rise in fraudulent activity including counterfeit trade and false indications of product quality. The KIPO has pledges that any violation found during its investigation process of this illicit activity could lead to punishments of up to 3 years in prison and fines up to 100 million won ($84,000). The registry has also set-up a special reporting center to strengthen monitoring of such violations. "We will continue to monitor and strengthen the enforcement of the new coronavirus emergencies so that the health and safety of the people are not threatened by counterfeit masks and antiseptics," commented a KIPO representative. (TJL)
Protest letter to USPTO passes 80 signatories – Yesterday, WTR reported on the US Patent and Trademark Office (USPTO) facing a backlash from users following an announcement that all trademark applicants and registrants will need to provide an email address that will be publicly viewable. Primary concerns resolved around the privacy implications of such a move, and fears that it could lead to a rise in scamming activity. The change is due to come into effect with the release of a new USPTO examination guide on February 15, but we noted that a public letter has been penned by by Carl Oppedahl, partner at Oppedahl Patent Law Firm, aimed at halting the rollout. At the time of publication, the letter had been signed by 29 attorneys. Less than 24 hours later, and Oppedahl now reports that more than 85 practitioners have signed the letter, representing "about 87,000 trademark filings and prosecutions-to-issuance over ten years and who collectively represent about 60 million dollars in fees paid to the USPTO over ten years". It is understood that the letter is expected to be delivered to the USPTO later this week. So far, the USPTO has yet to respond to WTR about the concerns raised in the letter. (TJL)
Legal radar:
Trademark battle of the seltzers – Austin-based Future Proof brands has filed a suit against MillerCoors, accusing it of infringing on the Brizzy hard seltzer. MillerCoors, a subsidiary of Molson Coors Beverage Company, intends to start selling its own hard seltzer under the name 'Vizzy'. Future Proof filed the suit in the US District Court for the Western District of Texas, reports Austin Business Journal. Molson Coors' trademark application was submitted on 26 September 2019, and published on 28 January at the USPTO. Future Proof first applied for its trademark on 30 November 2018 and it was registered on 10 December 2019. The first announcement by MillerCoors of the Vizzy seltzer came through a 9 December blog post, the day before Future Proof's trademark was officially registered. Thus, a high profile trademark dispute looks to be bubbling up.(JW)
Inter Milan scores first in dispute with Inter Miami – Last year we reported that Major League Soccer had filed a notice of opposition against an application for INTER at the USPTO. Spanning a range of classes, the application was originally made back in 2014 by FC Internazionale Milano (Inter Milan). The mark cited as the basis for the opposition is an application by MLS team Club Internacional De Futbol Miami (Inter Miami), the opposition filing stating that "because of the widespread use of the term INTER in soccer, the relevant consumers do not associate the term INTER with one soccer team... [and that] "no one soccer team can claim exclusive rights to the term INTER, therefore Milan has no exclusive rights to the term INTER". This week, Law.com reported that a motion by Inter Milan to dismiss the priority and likelihood of confusion part of the claim had succeeded – the USPTO finding that the argument that there are other clubs around the world that use 'Inter' in their name did not meet its burden to show that MLS has valid proprietary, or ownership, right in the name. Inter Miami has exercised its right to replead the likelihood of confusion claim, so the fight goes on. This one won't end in a draw. (TL)
Beer bust-up leads to Urban Ale trademark cancellation – Two Australian beer brands have duked it out in Federal Court, leading to the cancellation of the URBAN ALE registered trademark, reports The Sydney Morning Herald. The dispute began when Urban Alley launched legal action against La Sirène in 2018, claiming La Sirène's recently launched 'Urban Pale' infringed upon Urban Alley's 'Urban Ale' (which it had registered in 2016). After a series of counter-claims between the two parties, the Federal Court found that the trademark for 'Urban Ale' was not in the public's interest as 'urban' was too popular a descriptor in craft beer circles.  La Sirène co-founder Eva Nikias said: "It's a big win for the little guy, and a win for the right for all of us (in the industry) to be able to use the ordinary word urban in relation to beer". (JW)
Office radar:
IPOS looks to a future under the Locarno Agreement – The Intellectual Property Office of Singapore (IPOS) has stated that industrial designers will soon obtain greater assurance in protecting their designs in the country when the Locarno Agreement enters into force on 19 March 2020. The move makes Singapore now signatory to 15 World Intellectual Property Organisation (WIPO) treaties, with the Locarno Agreement simplifying the search process across different industrial designs databases and helping applicants identify the specific class their work belongs to when they file for industrial designs protection. As a member of the treaty, Singapore will have a seat at the appropriate WIPO platforms to influence the development of the Locarno Classification for the interests of the design community in Singapore. Reflecting on this development, Daren Tang, IPOS chief executive, said: "IP is an increasingly important input for growth which then positively impacts jobs, growth and social vibrancy. At IPOS, we are committed to ensuring that our IP laws are progressive, and our processes are aligned to international standards and practices to help our designers better access markets in the region and beyond. As the first in the ASEAN bloc to join the Locarno Agreement, we hope to work closely with our ASEAN and global counterparts to build stronger linkages, so that businesses will find it easier and cheaper to file and gain industrial designs protection for their work across countries." (TL)
Grace period announced for Rwandan trademark renewals – Last year on WTR we reported that an IP law passed in Rwanda in 2009 that set all trademarks filed before that year to have a deadline of 14 December 2019 – meaning rights holders needed to check their portfolio and renew any marks in the jurisdiction well before the deadline (as late renewals can carry a late fee). However, a circular sent out by Ndayishimiye Eric of Blessed Law Firm notes that, on 31 January 2020, the Registrar General announced that trademarks registered in the Republic of Rwanda before 14 December 2009 who had not renewed their registration by the December deadline now have a grace period of ten months (ending on 13 October 2020) in which to do so. (TL)
Hong Kong IPO announces coronavirus response – In an effort to reduce the risk of the spread of the novel coronavirus, the Hong Kong IP Office has announced special work arrangements for staff until at least February 16. It includes maintaining limited services on things like online search, e-filings and its public service counter. However, other operations are being severely affected, and brand owners are suggested to check deadlines of any IP matters. (TJL)
Benelux adds trademarik images to TMview visual search – The EUIPO's TMview search platform has added image data from the Benelux IP Office (BOIP). The move will allow users to search images from the BOIP database using TMview's visual search tool. The move means the visual search tool has extended to 23 offices, including the IP registries of Austria, Bulgaria, Croatia, Cyprus, the Czech Republic, Estonia, Finland, France, Greece, Hungary, Ireland, Italy, Lithuania, Malta, Portugal, Romania, Slovakia, Slovenia, Spain, Sweden, the United Kingdom. (TJL)
On the move:
Fish & Richardson CEO steps down – Peter J Devlin has stepped down from his role as president and CEO of IP firm Fish & Richardson. Devlin led the firm for 20 years, overseeing a quadrupling of revenue, international expansion into Germany and China, and the firm's placement on the Am Law 100 since 2005. Fish & Richardson has also been recognised as a "Best Place to Work for LGBTQ Equality" by the Human Rights Campaign Foundation. Devlin's replacement, John Adkisson, a principal in the firm's Minneapolis-St Paul's office, was unanimously nominated for the position by the firm's Nominating and Management Committees. (JW)
Dickinson Wright expands Ann Arbor office – Dickinson Wright has announced the hire of six IP attorneys in its Ann Arbor office. Jim Cleland, Gerlinde Nattler, Steven Oberholtzer and Michael Spink have been appointed as members. Keith Weiss has joined the firm as of counsel, and Sungwook Lee has joined as an associate. Cleland is an experienced litigator, handling cases pertaining to patents, trademarks, copyright and unfair competition. Nattler focuses her practice on prosecution, drawing on her experience in-house to draft patent applications that have an impact internationally and domestically. She is admitted to practice before the EPO. Oberholtzer works with clients to develop IP policies, and also handles litigation and technology licensing matters. He specialises in the automotive industry, but is also familiar with the mechanical and electromechanical sectors. Spink focuses his practice on the management of intellectual assets, ranging from in-house policies and procedures, procurement, licensing and opinions. Weiss is highly experienced in corporate research and development, and uses this knowledge to help advise his clients. He works on patent prosecution, technology licensing, portfolio development/management and trade secret analysis. Lee similarly focuses his practice on patents, handling preparation, prosecution and litigation. (BD)
Baker Botts announces four new office chairs – Baker Botts has appointed four new office chairs in its IP department, which consists of over 200 IP lawyers and professionals around the globe. On 1 March, Liz Flannery will become chair of the Houston IP department, Lisa Kattan will become chair in Washington DC, Kurt Pankratz will become chair in Dallas, and Eliot Williams will take over the role in Palo Alto. These attorneys will succeed Roger Fulghum, Luke Pedersen, Doug Kubehl and Travis Thomas, respectively. (BD)
And finally...
WTR returns to Chicago in March for Managing Trademark Assets and Brand Protection Online – WTR is bringing Managing Trademark Assets USA and Brand Protection Online USA to the windy city. The back-to-back events on 3 and 4 March 2020 will provide an opportunity for attendees to hear best practice and insight from leading in-house counsel from the world's biggest brands as they discuss their approaches to critical areas, as well as share their own insights with peers and colleagues. The sell-out events' return to Chicago is not one to be missed. To sign up to attend Managing Trademark Assets USA, click here, and to sign up to attend Brand Protection Online USA, click here. (JW)