USPTO launches pro bono clearinghouse; Mattel wins Disney Princess; UKIPO wants designs views – news digest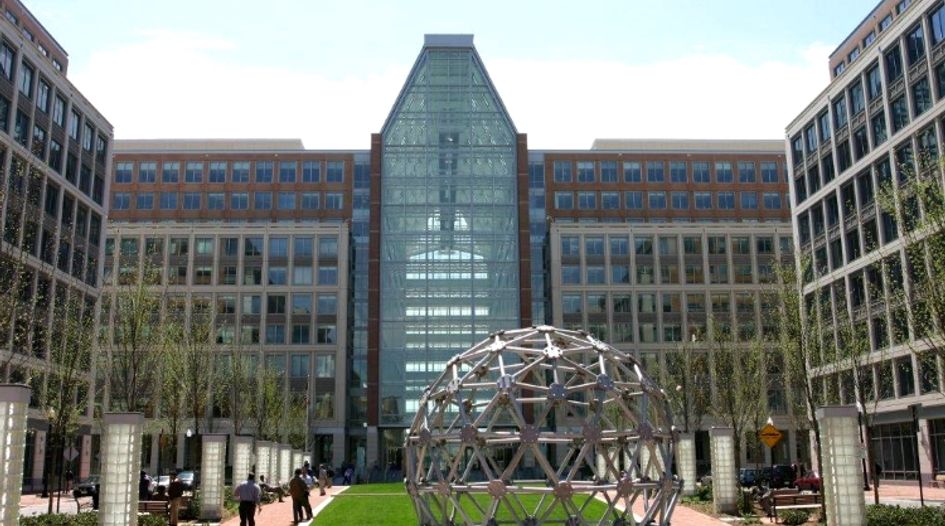 Every Tuesday and Friday, WTR presents a round-up of news, developments and insights from across the trademark sphere. In our latest round-up, we look at Sony dropping its social media copyright dispute with Gymshark, Little Caesars filing suit against franchisees, the Latvian IPO appointing a new director, and much more. Coverage this time from Victoria Arnold-Rees (VAR), Tim Lince (TJL) and Trevor Little (TL).
Legal radar:
Sony drops social media copyright dispute with Gymshark – Sony Music has agreed to drop a lawsuit against Gymshark over the alleged misuse of its songs, Reuters reports. Sony sued the UK fitness apparel company last year, claiming that it had used hundreds of songs by some of Sony's most popular artists – including Beyonce, Britney Spears and Harry Styles – in its social media ads without permission. The complaint said that Gymshark's alleged infringement on channels such as TikTok and Instagram was "blatant, willful, and repeated". The companies said this week that they had agreed to dismiss the case with prejudice. The details of the settlement are undisclosed. (VAR)
Little Caesars files suit against franchisees – Multinational pizza chain Little Caesars Enterprises has filed suit against franchisees Gurmoh and ABW Foods on the grounds of alleged breach of contract and trademark and trade dress infringement. Little Caesars claims that it terminated its franchise agreements with the franchisees – which owned and operated five Little Caesars franchises in and around Seattle WA – after they failed to file multiple contractually mandated financial statements. However, the companies allegedly continue to make use of the Little Caesars trademarks, trade name and trade dress. The brand is therefore seeking injunctive, monetary and other relief. The complaint is a reminder to franchisees that failure to provide financial statements to a licensor may constitute a default under the agreement, while licensors must stipulate clear post-agreement terms when drafting franchise agreements and be ready to come down hard on those that do not abide by them. (VAR)
Market radar:
OpSec Security enhances its trademark insight licensing management platform – OpSec Security has launched an update to its licence management solution, Trademark InsightTM, which facilitates further automation and customisation of licensing workflows and invoicing outputs. New features include a mobile-friendly view for design reviews and approvals, more configurable workflows, an increased ability to customise reports/invoice outputs and greater flexibility in sales management. The company states that the changes allow for the creation of increased automation in communications between licensees and licensors, as well as enhanced royalty advance and minimum guarantee capturing and reporting. "Our goal was to enhance Trademark Insight to fulfil and simplify all licensing workflows, and thereby streamline them for brands and licensees," notes Tiffanie Lane, Trademark Insight product manager at OpSec. "To do that, we collected feedback from brands and licensees to learn what key features could underpin more efficient licensing programs. As a result, we have developed over 30 new product features. Further features and functionality will be rolled out in due course to ensure our Trademark Insight solution remains the leading choice for brand owners with business critical licensing programs." (TL)
Mattel wins Disney Princess licence back from Hasbro – Mattel has wrested back the rights to the Disney Princess and Frozen franchise of film characters from rival Hasbro, the Wall Street Journal reports. Mattel lost the licence to Hasbro in 2016, marking the beginning of a rocky period for the toy maker. "Losing the franchise was not only a financial challenge for us but a really emotional one," said Mattel president and COO Richard Dickson. "It was a wake-up call for Mattel." The company has since stabilised operations with over $1 billion in cost cuts, overhauled leadership, revived key brands such as Barbie and rebuilt relationships with Hollywood studios. At the same time, the Disney deal has not reached the levels that Hasbro was expecting. The financial terms of the new deal have not been disclosed and Hasbro has declined to comment on losing the line, but it said that it has renewed its Star Wars licence and will soon start to produce Indiana Jones toys as well. Mattel will resume selling Disney toys in 2023. Rather than organising its business around boys, girls and infant products, it is now structured around categories such as dolls, vehicles and action figures. The Disney Princess characters will sit within the doll division and be managed by the same group that has overseen Barbie's comeback. UBS analyst Arpiné Kocharyan estimates that the licence could bring in about $300 million in a non-movie year, producing a higher profit margin for Mattel than for Hasbro because it owns much of its doll manufacturing. (VAR)
White Bullet unveils new hires – IP protection and cybersecurity company White Bullet has announced the appointment of a number of new additions to its team tackling advertising-funded digital piracy. Eleonora Guerra-Gallegos joins as anti-piracy and brand safety director to manage and build relationships with new and existing clients, while Koo Moore has been appointed anti-piracy and brand safety manager and will support the company's enforcement and litigation and analytics programmes focused on demonetising piracy. Finally, Ed Birch joins as senior anti-piracy intelligence analyst, undertaking proactive and reactive investigation into ad-funded piracy and the infrastructure supporting it, assisting rights holders and advertising clients. Peter Szyszko, CEO and founder of White Bullet, comments: "I am delighted to welcome these dynamic and ambitious individuals to our growing team. Their backgrounds are complementary and each has a passion for intelligence, analysis, brand safety and anti-piracy. Our focus is of huge interest to rights owners, advertisers and policymakers... [and] we have aggressive plans to upskill in various divisions in the coming months to meet demand." (TL)
Brand radar:
BH Cosmetics files for Chapter 11 – Vegan beauty brand BH Cosmetics has filed for Chapter 11 in the United States after its revenue dropped from $55.8 million in 2019 to $33.6 million in 2020. It is now $23.5 million in debt and owes roughly another $15 million in unpaid rent and other expenses. Efforts to sell its assets, including most of its inventory and intellectual property, have resulted in a stalking horse bid for about $4.3 million, according to the court filing. The brand blames changes to beauty routines brought on by the pandemic as a reason for its filing. The direct-to-consumer company was founded in 2009 and acquired by private equity in 2018. It specialises in high-quality, clean, vegan and cruelty-free cosmetics. Over the past two years it has sought growth through new product development, fresh marketing, celebrity partnerships with rappers Iggy Azalea and Doja Cat, and a revised distribution and sales system. However, the covid-19 pandemic has dramatically affected beauty sales and indie brands are continuing to suffer. (VAR)
Vegan Trademark partners with RangeMe – The Vegan Society's Vegan Trademark has partnered with online food selection platform RangeMe in an effort to help brands verify the vegan status of products and expand their market territories. According to Steve Hamon, head of commercial services at The Vegan Trademark, the partnership will be a boon for both organisations: "One of the goals of the Vegan Society is to help make veganism mainstream, so we're really excited about this collaboration between RangeMe and the Vegan Trademark to help the brands that go through our certification scheme grow and reach new audiences." (TJL)
Office radar:
(For the latest coronavirus-related updates from national IP offices, please read our dedicated article, which is being continuously updated.)
UKIPO issues new call for designs views – The UK Intellectual Property Office (UKIPO) is again calling for user input as part of its review of the UK designs system. The review looks to understand how the office can make the most of emerging technologies and new opportunities post-Brexit. The UKIPO is therefore seeking opinions in regard to new opportunities, future frameworks and better regulation. In particular, it is interested in views on the complexity of the current designs system, novelty searching, the impact of changes to disclosure requirements for unregistered designs, whether the system is flexible enough to protect designs based on new technologies (eg, AI), the introduction of a deferment provision in UK law and designers' experience of enforcing their rights. The evidence received will help to inform future policy and further changes in these areas. "It's really important that people from across the design industry give their views on the current IP framework and how it can be improved for designers," said Design Council chief design officer Cat Drew. "As part of our Design Economy work, we are looking at ways to enable designers to provide more value for people and planet, and we will be looking carefully at the suggestions emerging within this important review by the UKIPO." Views can be submitted on the UK government website. The deadline to submit is 25 March 2022. The UKIPO launched a shorter Designs Framework Survey earlier this month. (VAR)
USPTO launches TTAB pro bono clearinghouse programme – The USPTO has launched a Pro Bono Clearinghouse Programme for the TTAB. The aim of the scheme is to facilitate free legal assistance to certain individuals and small businesses involved in proceedings before the boards. The first recognised programme is operated by INTA and applications from other organisations interested in participating in the programme will be accepted on a rolling basis. Details about the programme, qualifications and how to apply are available online. (TL)
Latvia appoints new IP office director – The Deputy Prime Minister of Latvia, Jānis Bordāns, has officially appointed Agris Batalauskis as director of the Latvian Patent Office. Batalauskis' previous role was director of the project department at the Latvian Ministry of Justice. In announcing his new position, Batalauskis said: "My priorities – development of institution processes and modernisation and strengthening of intellectual property rights protection system in Latvia. In order to do this, it is necessary to strengthen the capacity of employees, which is a key prerequisite for the successful development of the institution in the future." He begins the new role on 1 February 2022. (TJL)
EUIPO issues update on awareness projects – The EUIPO has presented an update on the IP awareness grants scheme. The office notes that 13 projects were awarded grants to help them in their quest to raise IP awareness in 2019, reaching over 118 million people (71 million more than originally projected). The projects focused on nine EU countries (Bulgaria, Cyprus, Greece, Hungary, Italy, the Netherlands, Poland, Portugal and Spain) and have helped to highlight the damage that infringement, counterfeiting and piracy can cause. A new round of grants was launched late last year, with 12 projects awarded support. Five are up and running, including projects aimed at developing educational resources to teach and raise IP awareness among children and increase young people's awareness of intellectual property in social media. Elsewhere, the EUIPO has announced that, the EU Intellectual Property Network has reached the milestone of 1,000 tools, services, certifications and common practices being successfully implemented, following the implementation of the Front Office User Area in Portugal and the certification of Madrid as an authenticity. (TL)
And finally...
WTR Special Report reveals world's most innovative IP offices – For most IP offices, there is an ongoing effort to provide services outside the central remit of registering trademarks and patents. What is more, emerging technology – including AI, blockchain and cryptocurrency – looks set to transform the lives of trademark practitioners. But some registries are falling behind. WTR's latest Special Report explores how IP offices around the world are embracing innovation and why it matters to all trademark professionals.