USPTO enlists McGruff the Crime Dog; Lululemon fires back at Peloton; TMview reaches 100 million trademarks – news digest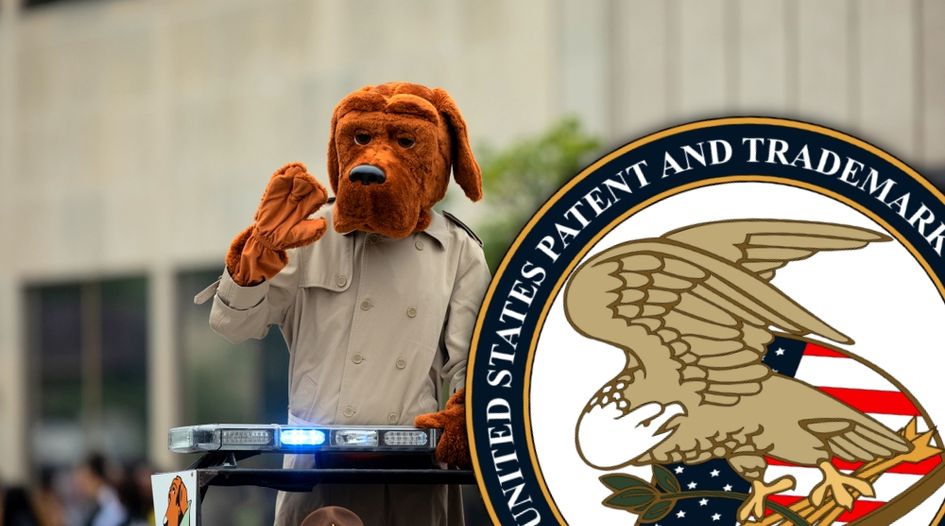 Every Tuesday and Friday, WTR presents a round-up of news, developments and insights from across the trademark sphere. In our latest round-up, we look at Edgewell Personal Care acquiring the Billie brand, the Japan Patent Office holding an 'AI x Trademarks' competition, Zoom versus Zoom in Japan, and much more. Coverage this time from Victoria Arnold (VA), Bridget Diakun (BD), Tim Lince (TJL) and Trevor Little (TL).
Legal radar:
Lululemon fires back at Peloton – On Tuesday we reported that exercise company Peloton had filed a preemptive lawsuit against Lululemon Athletica Inc, seeking declaration that claims that its new line of leggings and women's bras infringed six of Lululemon's design patents were invalid. Lululemon has since struck back with a patent infringement suit, claiming that Peloton "did not spend the time, effort, and expense to create an original product line" after the pair's co-branding deal came to an end earlier this year. Instead, Lululemon states that Peloton "imitated several of Lululemon's innovative designs and sold knockoffs of Lululemon's products, claiming them as its own". The dispute between the two athletics brands is clearly heating up, demonstrating the importance of ensuring a clear and amicable split when co-branding partners decide to go their separate ways. (VA)
Zoom faces Japanese suit from recording equipment namesake – Japanese recording equipment maker Zoom Corp is suing US videoconferencing giant Zoom Video Communications Inc on the grounds of trademark infringement in Japan. Zoom Corp was founded in 1983 and has a Y9.6 billion ($85 million) market capitalisation in the country. It claims that use of the Zoom name infringes its registered trademark and has refused to settle with the US tech company, which catapulted to fame amid the covid-19 lockdown. Bloomberg states that "a Google search for Zoom in Japanese brings up a trove of results for the Japanese unit of the US videoconferencing site, with a Wikipedia page listed as 'Zoom (instrument maker)' buried among the results". However, the Japanese outfit is not seeking damages for customer confusion or loss of business. Zoom Corp is not the first company to bring infringement claims against Zoom Video Communications since the start of the pandemic. Creator Facetec successfully fought off an opposition by Japan-based audio equipment manufacturer Zoom KK before the EU General Court in July. A year earlier Coretek Licensing accused Zoom of infringing four of its patents before the US District Court for the District of Delaware. The disputes highlight the increasing pressure on brands that experience a sudden hike in popularity to fend off actions around the world. (VA)
Market radar:
Brainbase picks up licensing technology platform award – Brainbase has won the Contract Management Solution Provider of the Year Award in the second annual LegalTech Breakthrough Awards programme. The mission of the awards is to evaluate technology companies, solutions and products in the legal tech industry, with this year's scheme attracting more than 1,300 nominations from 12 countries. "IP management has hitherto been lost in old school archaic paper-shuffling. Owners of IP assets have spent so much time trying to capture more value," said Bryan Vaughn, managing director of the LegalTech Breakthrough Awards. "This best-in-class legal-technology from Brainbase helps clients to collect royalties more promptly, and gives them tools to manage their licensing contracts and creative approvals more effectively. Congratulations on winning 'Contract Management Solution Provider of the Year'." (TL)
Brand radar:
ABG announces slate of Reebok strategic partners, with SPARC taking on US operations – Authentic Brands Group (ABG) has signed a long-term strategic partnership with SPARC Group as the core licensee and operating partner for Reebok in the United States. SPARC will oversee sourcing, manufacturing, branded retail stores, e-commerce operations and wholesale distribution for Reebok footwear and lifestyle and active apparel. It will also serve as the global hub for the newly established Reebok Design Group (RDG). Meanwhile, ABG has also signed leading partners for Reebok in key regions, including the Falic Group for Latin America (excluding Mexico, Brazil and Argentina), Accent Group Limited for Australia and New Zealand, and MGS for Israel. The SPARC deal is expected to increase SPARC's store count to 1,600, grow its e-commerce platform to more than $1 billion and bring its total retail sales to approximately $5.5 billion. Reebok itself is expected to double its annual revenue to between $8 billion and $10 billion over the next three to five years. "Reebok is a remarkable brand and onboarding it into ABG's platform is being made possible through a collaborative effort by SPARC, RDG and our new regional partners," said Nick Woodhouse, president and chief marketing officer at ABG. "We look forward to working together to position the brand for long-term growth." The agreements will take effect on the completed transfer of ownership of Reebok from adidas to ABG. The deal is expected to close in Q1 2022. (VA)
Edgewell Personal Care acquires women's razor maker Billie – Schick razor maker Edgewell Personal Care has closed a $310 million deal to acquire women's razor maker Billie. Procter & Gamble tried to buy the online start-up first, but was stopped by federal antitrust regulators. Billie products are aimed at younger consumers and include body lotion, lip balm and other personal care products alongside the company's flagship razors. The business was founded in 2017 as an online brand and is known for marketing campaigns that address the so-called 'pink tax'. Edgewell, which says that Billie has grown sales by 50% annually for the past few years, is looking to introduce the brand to a bricks-and-mortar retailer. (BD)
Neiman Marcus Group and Misses Kisses join Buy Safe Coalition – The Neiman Marcus Group (NMG) and Misses Kisses have become the latest members of the Buy Safe America Coalition, a group of retailers, consumer groups, wholesaler-distributors, manufacturers and law enforcement officials that support efforts to combat organised retail crime and protect consumers from the sale of counterfeit and stolen goods. "Organised retail crime rings and online fraudsters come with considerable physical and financial costs for retailers, their customers and associates, as well as the communities they serve," said Jon Phillips, vice president, loss prevention at NMG. "NMG is joining forces with the Buy Safe America Coalition in an effort to create more transparency online and reduce the anonymity criminals exploit when they sell stolen or counterfeit goods on e-commerce marketplaces." "The covid-19 pandemic and the subsequent explosion of e-commerce activity has resulted in a flood of dangerous counterfeit products being sold online," added Misses Kisses owner Amanda Marie. "All Misses Kisses bras and products are put through rigorous quality and medical-grade safety tests to ensure they are safe, unlike the knockoff versions of our products found on many leading e-commerce sites. We are proud to join the Buy Safe America Coalition and support its efforts to foster more transparent shopping experiences for consumers." (TL)
Office radar:
(For the latest coronavirus-related updates from national IP offices, please read our dedicated article, which is being continuously updated.)
TMview reaches 100 million trademarks – The EUIPO's TMview tool, which contains trademark search data from 72 IP offices around the world, has reached the milestone of 100 million searchable trademarks. TMview launched in 2010 and regularly adds new participating offices. According to the EUIPO: "With so many IP offices on board, this of course creates incredible value to users worldwide. It allows them to protect their IP rights not only in their home-country, but also when they expand their activity beyond their borders. Thanks to TMview, the EUIPO continues to increase IP transparency, which in turn encourages more and more users to protect their goods and services through the use of trademarks. This growth in confidence leads to an increase in trade mark applications worldwide, as well as TMview participating offices." (TJL)
USPTO partners with McGruff the Crime Dog – The USPTO, in partnership with the National Crime Prevention Council (NCPC), has announced a series of adverts informing young people and their parents about the dangers of counterfeit goods. The nationwide campaign has been launched to coincide with the holiday shopping season and is part of the ongoing Go For Real anti-counterfeiting initiative that was initially launched in 2019. The 60-second advert depicts a group of children buying a $49 electronic tablet via an online marketplace, which subsequently causes a fire when the tablet is plugged into a socket. The narrator explains that fake goods can be dangerous, with McGruff the Crime Dog (an anthropomorphic animated bloodhound) advising the kids: "You're smart, buy smart." (TJL)
Spanish IP office launches counterfeit awareness campaign – The Spanish Patent and Trademark Office (OEPM) has launched a new awareness campaign aimed at preventing the purchase of counterfeit goods. The new campaign is being promoted by the OEPM alongside the Spanish Ministry of Industry, Trade and Tourism. The slogan used for the campaign is "buying original products has positive side effects". The campaign was launched to coincide with the Black Friday retail event and is due to end on 20 December. It will run on television and radio, as well as adverts online and on information points located on urban furniture. The campaign video can be viewed here. (TJL)
JPO holds first 'AI x Trademarks' competition – The Japan Patent Office (JPO) has launched its first machine learning competition involving trademarks. Participants will be given image data that is used on actual trademark applications and will compete to determine other similar figurative trademarks. The winning AI model will be applied to the JPO's search tool for figurative trademarks, which will be used as part of the registry's trademark examination process. The competition launched on 26 November 2021 with a deadline of 31 January 2022. The winner will be announced the following month. "New talent with outstanding ideas and technologies will be discovered in this kind of competition, and it offers opportunities to participate in the government's system development projects," a JPO representative explained. "By doing so, it is also expected to promote efficient innovation and system development." (TJL)
Domain Radar:
Brand Registry Group seeks new executive director – The Brand Registry Group (BRG), a global association supporting the needs of '.brand' TLD operators, is seeking expressions of interest for a new executive director. Martin Sutton, a TLD applicant in his previous role at HSBC, became the BRG executive director in 2015 but has announced that he will be moving on to seek new opportunities in 2022. BRG president Heath Dixon said: "The BRG is extremely grateful for Martin's contributions. He built a significantly stronger organisation by achieving an enormous amount of progress on behalf of our members. Martin's advocacy for the '.brand' community, his ability to navigate the complex policy environment, and the relationships he built across the industry has placed us in a position to enable more brand owners to build out their own spaces on the internet. For this legacy, and his friendship through the years, we will be forever indebted to Martin as a '.brand' community and wish him all the best for his future endeavours." (TL)
ICANN and AFTLD team up to promote universal acceptance in Africa – ICANN has partnered with the African Top Level Domain Organisation (AFTLD) to create a collaborative universal acceptance (UA) training programme for members of the African community. The African TLDs regional UA training programme will provide a training series on the technical aspects of UA and an opportunity to discuss how to effectively address related issues in the region. UA of domain names and email addresses is key to achieving a digitally inclusive Internet by ensuring that all valid domain names and email addresses are equally accepted by all internet-enabled applications, devices and systems, regardless of script, language or character length. The new joint effort is designed to raise awareness of UA challenges in the region, help build capacity to address those challenges and assist ccTLD operators and other stakeholders in developing and implementing robust internationalised domain names (IDNs) and UA-related systems and policies. The programme will consist of monthly webinars, starting in December. The online sessions will address various UA and IDN-related topics each targeted at regional audiences including policymakers, technical administrators, ccTLD managers, registrars and their resellers, and local regulators and businesses. (TL)
Law firm radar:
ITC litigator joins Paul Hastings – Kecia Reynolds has been appointed to partner in the Paul Hastings Washington DC IP practice. Reynolds is an IP litigator with over 20 years' experience, including litigating more than 50 cases before the ITC. She joins Paul Hastings from Pillsbury Winthrop Shaw Pittman. "Kecia's top-notch trial litigation skills and superb technical and procedural knowledge, as well as her expertise in international IP disputes, are hallmarks of her track record of success," said Bruce Wexler, global co-chair of the IP practice. "We could not be happier that Kecia has joined our firm." (BD)
In-house vacancies radar:
Ralph Lauren seeks lead IP counsel – Global fashion company Ralph Lauren is looking to hire a lead IP counsel in New Jersey. The successful candidate will be proactive and capable of working collaboratively with internal cross-functional teams that contribute to the development of the company's intellectual property, including design, merchandising and marketing. As lead IP counsel, they will be responsible for leading the company's internal brand protection projects and initiatives. The role also involves enforcing Ralph Lauren's IP rights, policing known infringers for compliance and managing relationships with global authorities such as Customs and law enforcement. The seniority of the role also involves overseeing the internal IP team and managing external legal counsel and service providers, as well as managing the IP budget. Interested parties can view the job posting on LinkedIn. (BD)
Meta is recruiting counsel, intellectual property and content – Facebook, as part of Meta, is looking for a "highly motivated team player with a passion for IP and intermediary liability issues" to join as counsel. According to the job post, the role will "tackle cutting-edge legal issues related to content posted on Facebook, Instagram and the company's other services", and will support content governance measures. The company is ideally looking for someone with a background in user-generated content and legal regimes relating to online intermediaries, including the US Communications Decency Act and the US Digital Millennium Copyright Act. (BD)
And finally...
WTR Special Report explores how to manage the brand balance sheet – The ability to measure and record brand value is crucial for a host of business reasons: to gain a 360-degree insight into an enterprise's worth; to measure a company's health or product offerings; to calculate licensing royalties; to determine potential reputational hits and damages in dispute scenarios; to underpin M&A decision making. The list goes on. WTR's most recent Special Report takes a deep dive into brand valuation, the reporting of intangibles and strategic best practice for brand leaders. As well as tracking recent developments in the industry and presenting a guide to the fundamentals of valuation practice, we focus in on key trends, the companies that own the most valuable brands and their financial performance. In addition, we present a rundown of the most valuable brand acquisitions since 2000. WTR subscribers can access "Managing the brand balance sheet" here.