USPTO director urges "extreme caution" over buying trademarks online as new platforms rise in prominence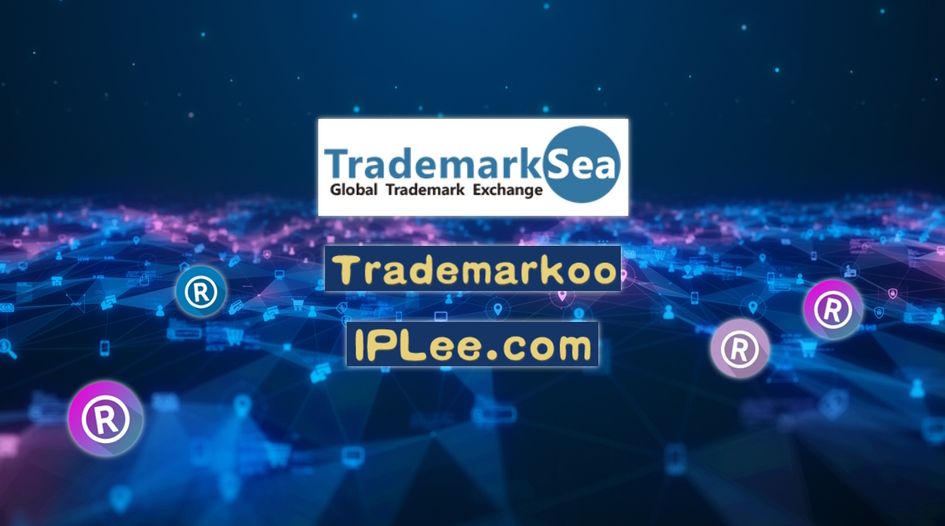 Three rapidly growing marketplaces selling thousands of US trademarks
Founder reveals transaction levels and activity, including 800 sales
USPTO director urges "extreme caution" when buying brand names online
A WTR investigation has identified three new online platforms – TrademarkSea, Trademarkoo and IPLee – selling thousands of US trademark registrations. The Hong Kong-based owner of the websites reveals that there have been more than 800 successful transactions so far and claims that any listings of trademarks placed under USPTO sanctions will be removed. However, USPTO director Kathi Vidal has advised "extreme caution when dealing with marketplaces attempting to sell US trademark registrations".
The major platform of the three is TrademarkSea, which launched at the end of 2021 and claims to be a "global trademark exchange". It currently has 4,080 trademarks listed for sale, priced between $2,000 and $3,000 on average. Launching at the backend of 2022, Trademarkoo and IPLee are considerably smaller, with 960 and 370 listings, respectively (at the time of publication). The websites are owned by a Hong Kong company, Oxo International Limited, with founder Stephen Xie telling WTR that the aim of the platforms is to "help buyers get their ready-to-go trademarks for business".
WTR analysed the trademark registrations being sold on the three platforms, studying the first 50 registrations on each platform for trend data. (The information, taken from the USPTO database, can be accessed here.) In general, the applications were filed between early 2020 and mid-2021, with an average time to reach registration of 9.7 months.
The trademarks are nearly all single, non-dictionary words (eg, TIKTA, XBOT and FBOOK) or single terms that combine two dictionary words (eg, EASYJOY, FLYBEAN and COOLPUB). In all, 71% of the original applicants have addresses located in China. The rest (29%) are from the United States. The original applicants are, for the most part, named individuals. One exception is 'Qseel Inc', an entity that accounts for 21% of the applications. Qseel Inc is also listed as the US office of TrademarkSea, suggesting that those trademarks were filed by the company operating the marketplace. When asked about this, Xie explains: "Qseel Inc is one of our companies that are running Amazon brands."
Nearly all the applications submitted specimens of use showing Amazon.com (63%) or Wish.com (37%) listings. A high proportion of the Wish.com specimens also include photos (see below) of similar-looking phone cases with the mark etched into it (eg, OXPRO, TIKTA, TIKBAR and TIKBOT).
Wish.com specimens from TrademarkSea listings: examples of additional photos
Our analysis only looked at 150 applications from more than 4,000 listed on the platforms. However, the data indicates that most of the marks originate from China.
Owner Xie confirmed to WTR that "most trademark owners are from China", while most of the trademark buyers – to date – have been "mainly from [the] US and China".
In terms of buyers, Xie claims that there have been "70 successful transactions" across the three platforms so far. On the TrademarkSea website, the company claims to have "made 800+ successful trademark transactions with worldwide buyers", which Xie clarifies "actually means the total transactions we made across all our channels, including online and offline channels" (with 70 representing those made from the online platforms). The offline sales are primarily from "China buyers", Xie says.
Xie also confirmed that "most buyers purchased trademarks for their Amazon business (Amazon Brand Registry)", with all the websites providing guidance and testimonials from customers who went on to create an Amazon store. The company also states that it is "a verified member of the Amazon Service Provider Network". Guidance on the Trademarkoo website further notes: "With our authorisation, your Amazon brand registry will get approved in 1-2 days. After the registry, you can create product listings with the brand immediately. Amazon doesn't seem to care which class your trademark is in, they give you coverage across all categories (which could change at any time)."
A study of attorney representatives for the 150 applications analysed uncovered additional trends. For example, while no attorneys are listed on most of the applications on Trademarkoo and TrademarkSea, the vast number (88%) of registrations on IPLee were represented by Yue Nie of Mainleaf Law Group.
Some of the representatives named on the registrations for sale have received show-cause orders by the USPTO in the past 18 months (eg, Jonathan G Morton and Weibo Zhang, who was subsequently reinstated). Furthermore, an employee for the aforementioned Mainleaf Law Group was the subject of a disciplinary order in 2021 for a breach of signature rules on thousands of trademark applications.
This is not to say that there are issues with the registrations themselves. In terms of protections for potential buyers, Xie claims that the company "will remove the trademarks that are found dead or under USPTO sanction", adding: "We make sure the trademarks are active before selling them to buyers." On top of that, further details listed on the TrademarkSea page on Fiverr promise: "100% refund to the buyer in case they fail to complete Amazon Brand Registry, trademark ownership transfer, or domain name transfer (if applicable). Or the buyer owns the right to select a same-price trademark for recompense."
Of course, online trademark marketplaces are not a new phenomenon. According to Google search data, US Trademark Exchange and Communer are the most popular at present. Each has hundreds of marks for sale, sometimes for more than $500,000 dollars. The former, too, operates more as a a peer to peer marketing platform for brand owners rather than an intermediary or broker for trademarks. However, evidence suggests that Xie's three platforms are growing at a rapid pace. In recent months, TrademarkSea and Trademarkoo have risen significantly on Google search results. Today, both websites consistently appear on the first page of Google searches for 'trademarks for sale' and 'us trademarks for sale'. In August 2022, neither site appeared in the top 100 results, according to Google data platform SpyFu.
Google result for 'trademarks for sale', with Trademark Sea positioned third (13 Feb 2023)
However, one commentator has warned about the potential dangers of purchasing trademarks at a time when the USPTO is laser-focused on the quality of applications. "A crackdown by the USPTO on fraudulent applications might invalidate the buyer's trademark registration, or a third-party trying to use a similar mark could file a petition for expungement or reexamination against the trademark based on non-use at the time the specimen was submitted," the commentator (who preferred not to be named) claims.
At issue is the nature of the marks and the use that they have (or potentially have not) been put to. "For reference, Communer and US Trademark Exchange [are] mostly owned by US-based businesses that had genuine uses for their trademarks when they registered them," the commentator notes. "However, TrademarkSea has over 4,000 registered US trademark registrations for sale, and [they may] have been registered with the express purpose of selling them."
In a comment to WTR, USPTO director Kathi Vidal said: "Purchasing legal rights from an online marketplace is always risky, which is why we advise extreme caution when dealing with marketplaces attempting to sell US trademark registrations. These registrations are often invalid or the registration transfer may have been handled in such a way as to render the acquired registration unenforceable. To avoid costly mistakes, potential purchasers should consult a qualified trademark attorney to assess the validity of the registration or underlying application, properly record the assignment, and handle the transfer of goodwill issues."
She concluded: "The USPTO is committed to helping safeguard trademark applicants and owners from scams and fraud, including issuing sanctions against unscrupulous operators and counsel, notifying the public about these bad actors, and working with law enforcement when necessary."
WTR understands that the USPTO is monitoring trademark sales platforms and – while these websites have not been specifically identified as problematic by the office – the message is that buyers need to ensure all due diligence is carried out before purchasing a trademark online.