USPTO director confirmation vote delayed; Snap Spectacles lawsuit; Reckitt to sell E45 brand – news digest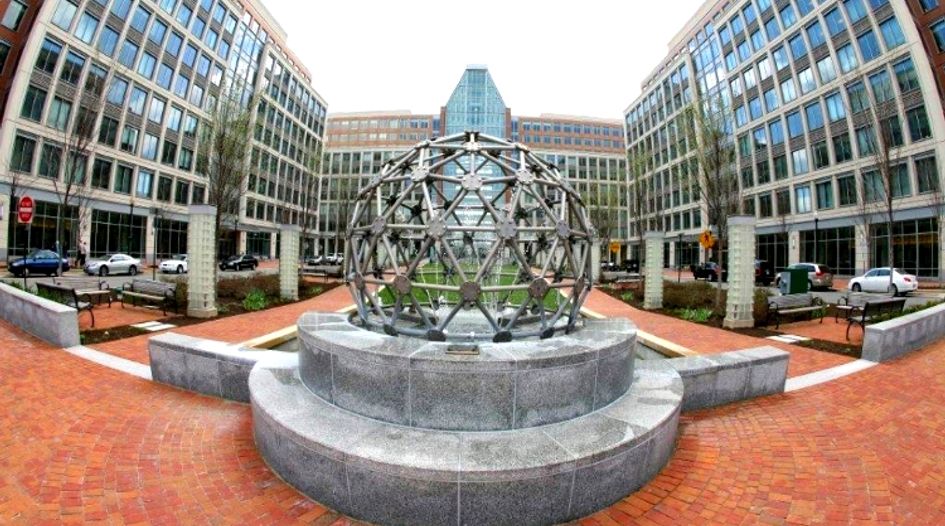 Every Tuesday and Friday, WTR presents a round-up of news, developments and insights from across the trademark sphere. In our latest round-up, we look at the USPTO unveiling an administrative sanctions process, illegal online pharmacies legislation gaining momentum, Nissan and Brainbase teaming up, and much more. Coverage this time from Victoria Arnold (VA), Tim Lince (TJL) and Trevor Little (TL).
Legal radar:
Illegal online pharmacies legislation gains momentum – A bipartisan bill to provide a process for locking and suspending domain names used to facilitate the illegal sale of drugs online was introduced in the US Senate last month. Momentum behind such legislation has increased with last week's news that Congressmen David B McKinley (WV-01) and Bobby L Rush (D-Ill) have now introduced the Domain Reform for Unlawful Drug Sellers (DRUGS) Act. The new bill is designed to ensure that social media platforms and websites are held accountable for failing to prevent the sale of dangerous illegal drugs on their platforms. "The prohibitively high cost of lifesaving prescription drugs leads many Americans to turn to the internet in search of alternatives, but a lack of regulation has enabled bad actors to market counterfeit and unsafe drugs on social media and rogue online pharmacies," Rush stated. "For too long internet companies have failed to live up to their commitment to combat the sale of dangerous illegal drugs, including pills laced with deadly fentanyl, on their platforms. It's time to hold them accountable," McKinley added. The move to introduce the legislation in the Senate and House was applauded by the Alliance for Safe Online Pharmacies (ASOP Global). Libby Baney, partner at Faegre Drinker LLP and senior adviser to ASOP Global, reflected: "Today, consumers are going online to buy medicine and other products more than ever before. Criminals know this and use domain names to feign legitimate pharmacy operations, taking advantage of patients' desire for medication access and cost savings. We can and must do more to protect patient safety online. The introduction of the DRUGS Act is a critical step towards a safer internet for all patients. ASOP Global will work tirelessly to see this bill signed into law." (TL)
Snapchat owner sues USPTO over SPECTACLES decision – Snapchat owner Snap Inc has filed a complaint at a Los Angeles federal court claiming that the TTAB was "wrong" to find that 'spectacles' is a generic term for smart glasses. The disputed trademark relates to Snap's Spectacles products, which allow users to capture photos and videos from eyewear and then upload them to Snapchat. The SPECTACLES mark was refused in 2020, with the TTAB affirming the decision in November 2021. In the complaint, Snap claims that SPECTACLES "evokes an incongruity between an 18th century term for corrective eyewear and Snap's high-tech 21st century smart glasses". (TJL)
Market radar:
USPTO director confirmation vote delayed – The Senate Judiciary Committee has delayed a vote on whether to endorse Kathi Vidal's appointment as USPTO director, reports IAM's Angela Morris. While an advocacy group for small inventors claims that an outcry over Vidal's alleged Big Tech connections contributed to the delay, Morris has learnt that the delay was due to a number of committee members travelling to Georgia for a former senator's funeral, while other members wanted to focus on commemorating the anniversary of the Capitol Hill riot on 6 January 2021. Elsewhere, North Carolina's Thom Tillis, the ranking Republican on the Judiciary Committee's IP sub-committee, has characterised Vidal as "the exact type of visionary leader we need to succeed Andrei Iancu". The vote is now expected to take place next week. "Given that no Democrat will oppose her appointment, Tillis's backing for Vidal would seem to seal the deal for Vidal," Morris reflects. "The expected endorsement from a majority of committee members will send her nomination to the full Senate for a final vote, which is almost certain to be positive. All of which means that in a few weeks Kathi Vidal is almost certain to be in place in the Alexandria HQ of the USPTO." (TL)
Nissan and Brainbase team up – Licensing tech company Brainbase and Nissan Motor Corporation have announced a partnership through which the vehicle manufacturer will unify its global licensing operations on Brainbase's platform. A press release announcing the move states that Nissan aims to  bring licensed products to market even faster. "In a space of seemingly many software vendors, Brainbase is in league of its own in the intellectual property licensing industry," said a spokesperson for the Nissan licensing business group, IP promotion department. "By partnering with Brainbase, we are setting up our licensing team for success in the present and in the future for years to come." Nate Cavanaugh, co-founder and CEO of Brainbase, added: "Nissan has a rich history of ingenuity and innovation in the auto industry not only in their home country of Japan, but across the globe. Our companies' combined commitments to excellence and disrupting the status quo brought us together, and the Brainbase team is excited to support their high-growth licensing business with our industry-leading technology." (TL)
Brand radar:
Reckitt to sell E45 brand – Reckitt Benckiser Group has entered into an agreement for the proposed sale of its E45 brand and related sub-brands to Karo Pharma for an implied enterprise value of £200 million. The brands had a combined net revenue of £43 million in the financial year ending 31 December 2020. If completed, the sale would be another step forward in Reckitt's plan to actively manage its portfolio for higher growth, following the recent divestments of its Infant Formula and Child Nutrition business in China and its Scholl brand, as well as the acquisition of Biofreeze. "E45 is an iconic, trusted skincare brand that over 60 years has become a leader in science-based skincare," said Reckitt CEO Laxman Narasimhan. "As we shift from a brand-led to a category-led growth strategy, we are focusing on high growth categories with brands we can stretch into new places and spaces to support our medium-term growth ambitions, including 4-6% growth in Health. Now is the right time to pass E45 on to a new owner, and we are confident that Karo will build on the strength of the E45 brand to capture the significant opportunities ahead." (TL)
Office radar:
(For the latest coronavirus-related updates from national IP offices, please read our dedicated article, which is being continuously updated.)
USPTO unveils administrative sanctions process – The USPTO has established an administrative process to investigate improper trademark-related submissions. Under this process, when a submission appears to violate the Trademark Rules of Practice or the USPTO website's terms of use, the office will issue administrative orders that may result in sanctions being imposed. Such sanctions may include striking submissions, precluding parties from appearing before the USPTO, terminating USPTO.gov accounts and terminating proceedings. The office has posted a Federal Register Notice announcing that documents associated with the sanctions process for a particular application or registration, including any administrative orders, will appear in the electronic file record and will be publicly available in the Trademark Status and Document Retrieval system. (TL)
New interim controller at IPOI – The Intellectual Property Office of Ireland (IPOI) has announced Jean O'Neill as its new interim controller, following the retirement of Gerard Barrett on 1 January 2022. O'Neill previously worked in the IP unit of the Irish Department of Enterprise, Trade and Employment and will serve as IPOI controller "until further notice". (TJL)
Domain Radar:
ICANN opens public comment period on IDN scripts – ICANN has opened a public comment proceeding to determine the additional scripts to support through internationalised domain names (IDNs). ICANN has been developing resources for 28 widely used scripts shortlisted in the Maximal Starting Repertoire as part of its mission to support IDNs. As this work matures, ICANN aims to address any additional scripts for IDN implementation. The community is therefore being asked to provide feedback on the analysis and recommendations presented in the "Evaluating Unicode Scripts for Use in IDNs" report developed by experts to guide its continuing work on the implementation of IDNs. The submissions window closes on 15 February 2022. (TL)
Law firm radar:
Husband and wife IP litigators leave McDermott for Fried Frank – Married IP litigators Nicole Jantzi and Paul Schoenhard have joined Fried, Frank, Harris, Shriver & Jacobson's Washington DC office after leaving McDermott Will & Emery, where Jantzi led the global IP practice group. The pair join Fried Frank as partners in the litigation department, with Jantzi serving as head of the firm's IP litigation practice. Together, they handle the gamut of intellectual property, including patent, copyright, trademark and trade secrets cases. "Nicole and Paul are extremely talented IP lawyers, and we are thrilled to have them join our team," said James D Wareham, chair of the firm's litigation department. "They exhibit an unparalleled level of strategic thinking when handling disputes for clients, and their value-add partnership will be a tremendous asset to the firm." The pair have been working closely together for almost 20 years. "Some of the traits that have made us very good partners and colleagues for many years have also made us very good partners and colleagues in life," Schoenhard said. (VA)
Haynes Boone welcomes class of 2022 partners – Haynes and Boone has announced the promotion of 13 lawyers to its partnership ranks. This year's class is the most diverse in the firm's history, comprising 69% women and 62% racial and ethnic minority partners. "Our new partners are immensely skilled and possess seasoned judgement in delivering value to clients by helping them meet both their business and legal objectives," said Haynes Boone managing partner Taylor Wilson. "On top of that, they are well rounded, devoting time and energy to improving the legal profession and their communities. We could not be more pleased." Among those promoted to partner are Tiffany Ferris, a member of the trademark and advertising, marketing and promotional law practice groups in the firm's Dallas office, and Alan Wang, a member of the IP and patent prosecution practices in the firm's Dallas North office. (TL)
Scharf Banks Marmor announces new IP and advertising practice leader – Darren Cahr has joined Scharf Banks Marmor to lead and expand its IP and advertising practice. Cahr has almost three decades of experience advising clients on how to protect and defend their intangible rights and marketing practices. His work as an IP litigator includes courtroom trials and injunctions, investigations before the International Trade Commission, challenges before the National Advertising Division, alternative dispute resolution and proceedings and appeals before the TTAB. "We are thrilled that Darren has joined the Scharf Banks Marmor team," said Sarah Marmor, co-founding partner of the firm. "Darren's reputation as a thought leader on the intersection of law, technology, social media, corporate identity and popular culture will provide our clients with a competitive advantage in a world where every business has been forced to become an amateur futurist." (TL)
Trademark and brand specialists among Fish & Richardson principal elevations – Fish & Richardson has elevated 17 IP attorneys to principals at the firm, effective 1 January 2022. The new principals include a number of patent prosecution and litigation specialists, as well as Vivian Cheng (New York) and John McCormick (Boston). Cheng focuses her practice on trademark and copyright litigation, counselling clients on a broad range of issues relating to trademark, trade dress and copyright protection and enforcement, unfair competition and false advertising. McCormick works closely with businesses on brand adoption, protection and enforcement in the United States and internationally. (VA)
Winston & Strawn prepares for increase in Texas patent cases with IP litigation partner hires – Chicago-based Winston & Strawn has added two new IP litigation partners to its Dallas office as it prepares for an increase in patent cases before the US District Court for the Western District of Texas. Barry Shelton and Bradley Coburn will serve as partners and members of the litigation practice, focusing their practice on litigating IP cases involving patent infringement, trademark infringement, theft of trade secrets and unfair competition. "Their addition strengthens Winston's robust coverage of the US District Court for the Western District of Texas in Waco, Texas, which has become the leading jurisdiction for litigating high-profile patent cases in the United States under the direction of US District Judge Alan Albright," the firm stated. "The growing importance of Judge Albright's court in Waco to the future direction of patent law cannot be overstated," Shelton added. "The number of patent cases expected to be heard in Waco will likely increase substantially this year, and both Bradley and I look forward to working with our new colleagues to represent the best interests of our clients and advance case law in a way that fosters greater innovation." The pair join from IP and technology boutique firm Shelton Coburn, which they co-founded in 2017. Winston has also welcomed respected patent litigation attorney Brian E Ferguson as a partner in the Washington DC office and a member of the litigation practice. (VA)
And finally...
WTR Special Report reveals world's most innovative IP offices – For most IP offices, there is an ongoing effort to provide services outside the central remit of registering trademarks and patents. What is more, emerging technology – including AI, blockchain and cryptocurrency – looks set to transform the lives of trademark practitioners. But some registries are falling behind. WTR's latest Special Report explores how IP offices around the world are embracing innovation and why it matters to all trademark professionals.