US trademark modernisation act advances; UKIPO seeks AI views; Finnish marks on the rise – news digest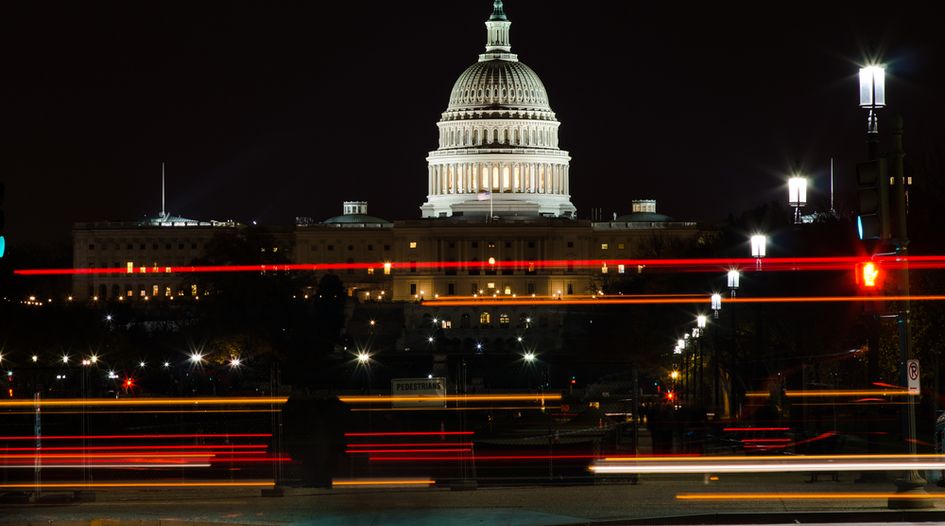 Every Tuesday and Friday, WTR presents a round-up of news, developments and insights from across the trademark sphere. In our latest round-up, we look at Louis Vuitton pulling out of the Tiffany deal, how livestream counterfeiting is a growing problem in Vietnam, the AIPLA naming its new executive director, the Uzbekistan IPO signing an anti-counterfeiting memorandum, and much more. Coverage this time from Trevor Little (TL), Bridget Diakun (BD), Joyce Ng (JN), Jonathan Walfisz (JW)and Tim Lince (TJL).
Market radar:
Livestream counterfeiting a growing problem in Vietnam – According to Schmitt & Orlov, recent raids in Vietnam reveal that counterfeiters are increasingly using livestreaming platforms to sell fake goods worth millions of US dollars. One of the most popular social media platforms in the country is Facebook, which has turned into an "efficient marketplace" because of its low cost and extensive consumer reach. In a raid in Ba Ria in the Vung Tau province, for example, a shop owner had purchased fake products (such as sunglasses, bags and shoes of well-known brands like Gucci, Chanel and Hermes) from local counterfeit hotspots, then sold them through Facebook livestream broadcasts, with 10 employees assisting with recordkeeping and logistics. The operation was immensely profitable, amounting to 1.7 billion Vietnam Dong (over $70,000) in July alone across more than 5,000 transactions. Another raid on a warehouse in Lao Cai halted an operation that had raked in almost $30 million in revenue over the past two years. This is a serious development that brand and trademark counsel must turn their attention to, especially if the tactics used are similar to the ones adopted by Chinese counterfeiters to meticulously conceal evidence and cover their tracks. (JN)
Louis Vuitton pulls out of Tiffany deal – Luxury powerhouse Louis Vuitton (LVMH) on Wednesday said that it was pulling out of the $16.2 billion deal to acquire Tiffany & Co. According to The Fashion Law, the French multinational said it could not complete the acquisition "as it stands" on the basis that Tiffany had asked the closing date be pushed back to December 31. This is a month beyond the set closing deadline of November 24, which was established in the parties' merger agreement. Further, The Wall Street Journal reported that LVMH was concerned about the trade disputes between France and the US. Regardless of the reasons for backing out, Tiffany is not letting LVMH do so easily. The Fashion Law says that the American jewelry maker filed a lawsuit, also on Wednesday, in the Court of Chancery of the State of Delaware, to prevent the French brand from pulling out of the deal. The dispute comes just months after LVMH was reportedly trying to find ways to pressure Tiffany into lowering the price of the deal. When I initially covered LVMH's proposed deal with Tiffany I said that company's signature blue hue was priceless, but it appears that a combination of trade unrest and the coronavirus was enough to knock down the American jewellers value, at least in Bernard Arnault's eyes. (BD)
CBP prevents counterfeiters from taking a bite out of Apple – US Customs and Border Protection (CBP) officers assigned to the LA/Long Beach seaport, in coordination with Electronics Center of Excellence and Expertise import specialists, have seized 16,620 counterfeit wireless earphones and charging cables that violated Apple's AirPod and Lightning protected trademarks. The seized items included 2,400 pairs of counterfeit wireless earphones and 14,220 counterfeit charging cables. If genuine, the seized merchandise would have had an estimated manufacturer's suggested retail price of $651,780. CBP officers discovered the products while conducting an enforcement exam on two shipments containing a total of 185 boxes that arrived from China on 2 July and 15 July. "Counterfeit electrical goods are not put through the same vigorous safety checks as legitimate items and are often very dangerous," warned Donald R Kusser, CBP area port director of the LA/Long Beach seaport. "Consumers need to be extremely cautious when they buy electronics from non-legitimate sources." (TL)
Legal radar:
House committee advances trademark modernisation act – In a virtual markup this week, the House Judiciary Committee advanced several bipartisan pieces of legislation, including the Trademark Modernisation Act of 2020 (HR. 6196). The act is intended to create new processes to allow small business to challenge improper registrations t, as well as allow the USPTO to set trademark examination deadlines that are more in concert with the availability of electronic communication. It also ensures that injunctive relief will be available in appropriate cases for parties prevailing on trademark claims. In a statement, House Judiciary Committee chair Jerrold Nadler said: "In recent years, it has become apparent that there are inefficiencies in the trademark registration process. It is also clear that marks have been registered that should not have been - either through inadvertent mistake or through fraudulent activity during the examination process. HR 6196 helps restore balance in the trademark system by creating new processes to allow even small business to challenge improper registrations through new, more efficient, and less costly ex parte cancellation proceedings. Clearing improper registrations from the trademark register allows those marks to be available again for use and registration by later, legitimate actors seeking to build their brand and their business… Additionally, for the trademark system to function properly, appropriate remedial relief must be available when a company's trademark is infringed. Given the consumer protection function of trademarks - to prevent confusingly similar marks from coexisting in the marketplace - trademark law has historically recognised a rebuttable presumption of irreparable harm when trademark infringement is proven. That presumption was called into question after a 2006 Supreme Court decision in a patent case, and since that time a circuit split has developed over whether the presumption still applies in trademark cases. HR 6196 confirms that the historical practice of applying a rebuttable presumption of irreparable harm is the appropriate course for claims under the Trademark Act of 1946". The bills now head to the House floor for a full vote. (TL)
Lego, adidas and 3M among 77 new key protected trademarks in Shanghai – The Shanghai Intellectual Property Bureau recently added another 77 registered trademarks from 35 companies to its growing list of key protected trademarks, including 3M, adidas, Anchor, Dole, Lego and Reebok. First introduced in 2018 in response to high-profile brand owners complaining that their trademarks are easily counterfeited and infringed in the Shanghai market, key brand protection status strengthens the legal and administrative tools available to approved companies to counter intellectual property issues. The list is also shared with other provinces to encourage them to prioritise protected brands. From the initial 219 old and new domestic brands, and 26 from famous foreign companies, especially luxury ones (such as Chanel, Hermes, Versace), the list now totals 593 trademarks, including those registered by the likes of Disney, Ferrero and Zespri (the first New Zealand company to join the list early this year). The latest batch of key protected trademarks follows from the July 1 implementation of the newly revised "Administrative measures for key protected trademarks in Shanghai". (JN)
Office radar:
(For more of the latest coronavirus-related updates from national IP offices, please read our dedicated article which is being continuously updated) 
UK seeks views in bid to stay at forefront of AI and IP developments – The UK Intellectual Property Office (UKIPO) has launched an AI and IP Call for Views consultation document in order to gather information and evidence on issues relating to artificial intelligence and intellectual property. The move reflects a recognition that the IP framework may need to adapt to stay abreast of technological developments, with the office seeking engagement from industry, academic and research organisations, as well as those in the IP sector. Amanda Solloway, minister for science, research and innovation, explained: "We want to build on our support for traditionally R&D intensive industries, alongside longer-term ambitions to put the UK at the forefront of wholly new sectors that are emerging around transformational new technologies such as artificial intelligence. That is why it is incredibly important that we attract full stakeholder engagement in the AI and IP Call for Views. The resulting ideas and expertise will provide invaluable insight into how intellectual property can support innovation and grow the UK's AI sector and maintain our place at the forefront of the AI and data revolution." (TL)
Uzbekistan IPO signs counterfeiting memorandum – The Uzbekistan Intellectual Property Agency has signed a cooperation agreement with a private company, Anglesey Food, in an effort to combat counterfeit products. The memorandum will mean that customers of Anglesey Food, a supermarket brand, will be able to receive an "expert opinion on whether products [sold in its stores] are counterfeit". Furthermore, Anglesey will partner with the IPO to conduct roundtable discussions, seminars and training for employees "aimed at improving the knowledge and skills of employees in the field of intellectual property". (TJL)
Finnish marks on the rise – The Finnish Patent and Trademark Office (PRH) has revealed that it has received more trademark applications between April and August 2020 than during the same period the same period last year. Between those months, 1,509 applications have been filed – an annual rise of 29%. According to the agency: "Despite the increased number of applications, the processing times for trademark applications have remained very short. The average processing time for new applications is less than a month." However, curiously, less trademarks have been renewed compared to last year – PRH notes that renewals are down 15% compared to the same period in 2019. (TJL)
On the move: 
AIPLA names new executive director – The American Intellectual Property Law Association (AIPLA) has announced that Vincent E Garlock will serve as its new executive director, effective immediately. Since joining AIPLA as the deputy executive director in 2002, Garlock has played an integral role in advancing significant changes in IP law, including the efforts that led to the passage of the Leahy/Smith America Invents Act and the Trade Dress Protection Act.  He has testified before Congress, participated in the development of AIPLA's positions in many of its comments and amicus briefs, and supported the work of numerous association committees. "We are thrilled to have Vince take on the role of executive director," said AIPLA president Barbara A Fiacco. "With his proven advocacy skills and deep knowledge of policy, as well as his experience with IP organizations in United States and around the world, Vince has been and will continue to be an invaluable asset to the AIPLA community.  We look forward to working with Vince to serve our members and the entire IP community as we face the challenges of these unusual times together." (TL)
Norris McLaughlin hires IP attorney in New York office – Alan Tenebaum has joined Norris McLaughlin's intellectual property practice group as a member in the New York office. Tenebaum's practice focuses on commercial and intellectual property litigation and counseling. He handles cases involving patent, trademark, unfair competition and other commercial claims. (BD)
Peter Kang leaves Sidley Austin for Baker Botts – Peter Kang has joined Baker Botts as a partner within the firm's intellectual property department and as co-chair of the firm's Korea-based IP practice. Kang formerly practiced at Sidley Austin where he served as a first-chair IP trial lawyer for 17 years, and he was also the IP lead for their Korea practice. Kang advises in all areas of intellectual property law, working with clients that range from start-ups to multinationals. He will be working out of Baker Botts' Palo Alto office. (BD)
And finally... 
How WTR is connecting trademark leaders next month – WTR recently unveiled the first  participants for WTR Connect, a series of high-level online events taking place across two weeks in October. Experts from companies including Abercrombie & Fitch, Burberry, Novartis, Starbucks, Under Armour and Walmart joining the roster, with Christian Archambeau, executive director at the EUIPO, and David Gooder, trademark commissioner at the USPTO, confirmed to deliver keynotes. The ground-breaking digital concept offers a series of individual interactive digital sessions organised around major themes. Comprised of a series of hubs, each session is designed to facilitate discussion, benchmarking and the sharing of best practice around key topic areas and challenges facing trademark and brand leaders. Each day will start with a keynote address from a major industry figure. This will be followed by live breakout discussions lasting for a maximum of 60 minutes. These will be in a variety of formats including masterclasses, open discussion forums, solution rooms and closed-door, invite-only boardrooms. To find out more and to secure your place at WTR Connect, click here.