US Supreme Court ends long-running UGG dispute; ABBA sues UK tribute act; Square rebrands to Block – news digest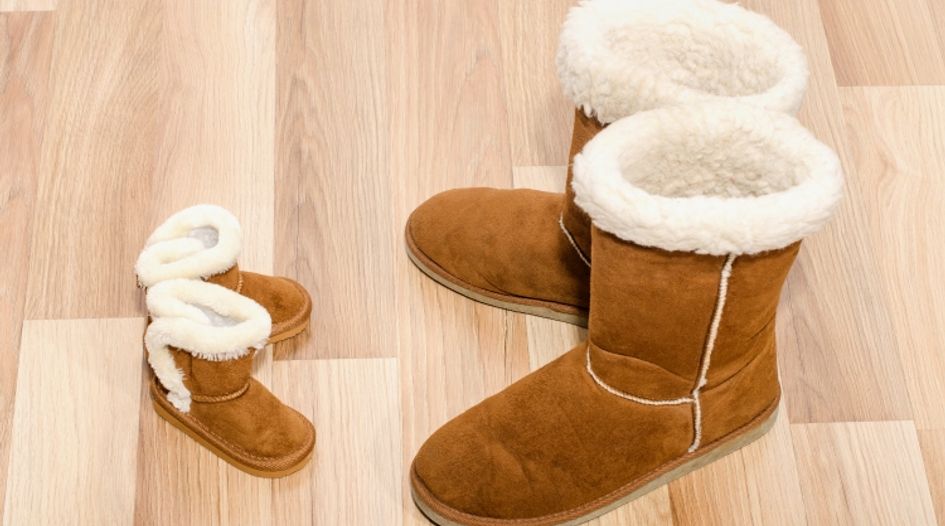 Every Tuesday and Friday, WTR presents a round-up of news, developments and insights from across the trademark sphere. In our latest round-up, we look at US Customs and Border Protection seizing over $30 million worth of fake designer products, Shopify being accused of assisting pirate sales by five major publishers, the Polish IP office launching an innovative QR verification system, and much more. Coverage this time from Victoria Arnold (VA), Bridget Diakun (BD), Tim Lince (TJL) and Trevor Little (TL).
Market radar:
Korean publicity bill and awareness campaigns key takeaways from K-pop conference – A new law to protect the publicity rights of celebrities should help to tackle the "uncountable" number of piracy cases that the K-pop industry faces, experts were told at a conference co-hosted by the Korean Intellectual Property Office and the Korea Music Content Association in Gangnam last week. The conference saw government representatives and music industry leaders such as Cube Entertainment, Kakao Entertainment and YG Plus come together to discuss strategies to better safeguard the rights of K-pop stars and promote the genre globally. "We have been monitoring cases of piracy in Korea and abroad, but these days, the number of cases is just uncountable… We still face a lot of hurdles when we try to punish bootleggers who employ crafty tricks," said Kim Chang-hyun, head of YG Plus' MD business. Last month, the National Assembly passed a new bill to protect the publicity rights of celebrities by fining those who use celebrities' names, portraits or voices illegally. The law is due to take effect in June 2022 and is expected to become a powerful shield to safeguard the rights of existing and rising stars. However, more still needs to be done to raise awareness in the industry. "I think most people in the music industry have little knowledge about publicity rights at the moment. It would be great if we could run a campaign to help raise awareness," Cube Entertainment's Kim Ji-hyun urged attendees. Music labels should also put more effort into protecting stars in the early stages of their careers. "It would be best if these companies were to contemplate how they should handle the intellectual rights of their stars from the very beginning," said KMCA manager Kim Hyun-sook. (VA)
CBP seizes over $30 million worth of fake designer products – US Customs and Border Protection (CBP) officers assigned to the Los Angeles/Long Beach Seaport (in coordination with Import Specialists from the Consumer Products and Mass Merchandising Center of Excellence and Expertise) have intercepted 13,586 counterfeit designer products arriving in a containerised cargo shipment from China. The haul included handbags, tote bags, shoulder bags, crossbody bags, backpacks, shirts and trousers bearing numerous registered and recorded trademarks, including those belonging to Chanel, Fendi, Gucci, Louis Vuitton and YSL. If genuine, the seized merchandise would have had a combined estimated manufacturers' suggested retail price of $30.4 million. "Bad actors exploit e-commerce operations by selling counterfeit and unsafe goods through online platforms, particularly during the holiday season when shoppers are looking for deals," said Donald R Kusser, port director of the Los Angeles/Long Beach Seaport. "If the price of the product seems too good to be true, it probably is. Counterfeit goods are often of poor quality and can even be unsafe for you and your family." (TL)
Brand radar:
ZAG enters into global licensing agreement with Spread Group – ZAG has closed a worldwide licensing deal with Spread Group for Miraculous – Tales of Ladybug & Cat Noir. Spread Group will provide a print-on-demand collection for the animated series as part of the agreement. "Print-on-demand is a great new opportunity for our passionate fans to engage with Miraculous: Tales of Ladybug and Cat Noir," said Helena Perheentupa, vice president of licensing for Central, Eastern and Northern Europe and Russia at ZAG. "This global partnership marries Spread Group's e-commerce expertise with the enthusiasm of our fans, who can now choose from a range of styles and accessories to suit them. We're delighted with this new initiative and look forward to its great success." Sven Burscher, head of licensing at Spread Group, commented: "We're excited to be the strategic e-commerce partners for ZAG, especially after the IP has just won three Licensing International Awards in Germany. Our partnership shows how print-on-demand can add a sustainable element to licensing. Miraculous fans can now choose from pre-designed products that are only printed once an order is placed. Fans can also change the product and the colour to suit their style, from a range of kids' clothing and accessories." (BD)
Square to rebrand as Block – Financial services company Square Inc is due to change its name to Block Inc, reports Bloomberg. The rebrand signals a push beyond the company's main business of sales and payments products into areas such as music, cash transfers and blockchain. The company's seller product will continue to be called Square. "We built the Square brand for our Seller business, which is where it belongs," CEO Jack Dorsey said in a statement. "Block is a new name, but our purpose of economic empowerment remains the same. No matter how we grow or change, we will continue to build tools to help increase access to the economy." (BD)
Legal radar:
ABBA sues UK tribute act – Legendary music act ABBA, who released their first album in 30 years last month, has filed a lawsuit targeting UK tribute act ABBA MANIA. The lawsuit was lodged last week and takes aim at the cover band's allegedly "parasitic" use of the terms 'official' and 'original' in its marketing materials, website pages and social media handles. "This gives consumers the impression that there is some kind of association, affiliation, or sponsorship between ABBA and ABBA MANIA," the lawsuit states. "In an attempt to amicably resolve this dispute, [ABBA] explained how defendants could properly use the phrase 'ABBA Tribute' in a non-confusing manner to describe their tribute act so long as the actual name of the tribute act did not include the word ABBA. Defendants refused to comply and cease use of the name ABBA MANIA." (TJL)
Shopify accused of assisting pirate sales by major publishers – Five major educational publishers (Macmillan Learning, Cengage Learning Inc, Elsevier Inc, McGraw Hill LLC and Pearson Education Inc) have accused e-commerce company Shopify of enabling piracy on its platform by turning a blind eye to repeat notices that sellers are offering counterfeit digital textbooks and other materials. The publishers state that more than 3,400 copyrights have been violated on the Shopify marketplace and are seeking the maximum amount of statutory damages provided by law (up to $150,000 per infringed copyright and $2 million per infringed trademark). The suit claims that Shopify "plays host, enabler, and protector to a world of digital textbook pirates" and "assists and profits from the online sale of infringing copies" of textbooks and other merchandise. It goes on to claim that Shopify has received detailed legal notices identifying merchants that use its services to engage in piracy nearly every week since 2017 but has done nothing to curb this behaviour. A Shopify spokesperson responded that the company's policies clearly prohibit merchants from infringing IP rights and that the platform takes a hard stance on punishing infringement. The spokesperson said that Shopify has reviewed over 90% of copyright and trademark reports filed in 2021 within one business day. However, the publishers' complaint accuses Shopify of paying "lip service" to IP protection while profiting from infringement. The dispute highlights the fraught relationship between rights holders and e-commerce platforms that are seen to prioritise profits over protection. The case could help to support calls for legislation such as the US Integrity, Notification and Fairness in Online Retail Marketplaces for Consumers (INFORM Consumers) Act and the US Stopping Harmful Offers on Platforms by Screening Against Fakes in E-commerce (SHOP SAFE) Act, which aim to increase platform liability in an effort to combat online infringement. (VA)
Supreme Court puts an end to long-running UGG dispute – An ongoing trademark dispute between UGG boot maker Deckers Outdoor Corp and Australian Leather Pty Ltd has finally come to an end after the US Supreme Court denied a petition for review this week. The Supreme Court denied a review of the US Court of Appeals for the Federal Circuit's (CAFC) May decision to uphold a Chicago district court ruling that Australian Leather had wilfully infringed Deckers' UGG marks by selling Ugg boots to customers based in the United States, despite the company's claims that the CAFC had created a circuit split on when a term is ineligible for US trademark protection because it is generic in another country. Australian Leather's petition for a writ of certiorari had been supported by the Australian government, which stated that it was "concerned with the apparent discriminatory treatment that Australian goods would receive from a rule that prevents the trademarking of the generic terms of only non-English speaking countries". The denial of Australian Leather's petition is the final nail in the coffin for the family business after half a decade of legal action. However, it will not be the last time that David takes on Goliath as increasing global access to products online creates more confusion between regional terms and national IP systems. (VA)
Office radar:
(For the latest coronavirus-related updates from national IP offices, please read our dedicated article, which is being continuously updated.)
MPA recognizes IPOPHL's anti-piracy efforts – The IP Office of the Philippines (IPOPHL) has received the Motion Picture Association's (MPA) Site Blocking in Asia Pacific – Government Leadership Award, according to a post on the office's website. The award recognises IPOPHL's efforts to implement site blocking at the forefront of its fight against piracy. "We thank the MPA for this recognition. This is a testament to IPOPHL's determination to help our film industry and overall creative economy build back stronger with the protection of their intellectual property," said IPOPHL director general Rowel S Barba. (TL)
Polish IP office launches innovation QR verification – The Patent Office of Poland (UPRP) has launched a new functionality that enables users to verify the authenticity of documents sent by the office. From 1 December 2021, confirmations of applications and decisions will be provided with a QR code, which users can use to verify the documents via a verification page. The purpose of the move "is to increase trust in the authenticity of correspondence received from the registry", a UPRP representative explained. (TJL)
Domain Radar:
ICANN opens award nominations window – ICANN has opened the nomination period for its Community Excellence Award. The award recognises ICANN community members who have deeply invested in consensus-based solutions and contributed substantively to the ICANN multi-stakeholder model. Candidates will be evaluated by a panel of ICANN community members using a merit-based point system. Among the criteria considered are a demonstrated ability to work across community lines with both familiar and unfamiliar ICANN stakeholders to build consensus, the facilitation of dialogue and open discussion in a fair and collegial manner, and demonstrated additional support for the ICANN multi-stakeholder model and its overall effectiveness through volunteer service via working groups or committees. The nomination period will close on 21 March 2022, with the award recipient(s) announced in June 2022 at ICANN 74. (TL)
Law firm radar:
Merchant & Gould unveils ITC specialist litigation group – Merchant & Gould has unveiled its new International Trade Commission (ITC) group, specialising in Section 337 investigations. The ITC Section 337 investigations group will sit within the firm's litigation practice, handling both patent and non-patent (eg, trademark, trade dress, false advertising and trade secrets) issues under Section 337.  "With the launch of the ITC Group and this additional niche, Merchant & Gould is increasing our existing IP capabilities in the ITC litigation space during an important shift in our global economy.  ITC investigations require a variety of IP specialisations, and we have a deep team of IP all-stars who understand the complexity of this area, as we move into a more interconnected world," said Christopher J Leonard, managing director and CEO of Merchant & Gould. "This distinctive insight and experience will be invaluable to our clients who are protecting their brands and businesses across the world, while balancing different trade issues." (TL)
John Teresinski joins Stites & Harbison – Stites & Harbison has appointed patent attorney John Teresinski to partner within the firm's Alexandria office. "John is a top-notch attorney, and his background with the US Patent and Trademark Office will only help to expand our abilities to better service firm clients." Teresinski serves in the firm's IP and technology service group. He assists clients with developing and managing patent portfolios and counsels businesses on IP protection and litigation strategies in the context of emerging technologies. (BD) 
King & Spalding announces promotions – King & Spalding has named 32 new partners and 16 new counsel across 16 cities worldwide. Among the partner elevations is Peter Schmidt, who focuses on finance, media and technology, advising and representing clients in patent, copyright, trade secret, trademark, business tort and contract dispute matters from the Washington DC office. Among the promotions to counsel are Anne Atlan, who focuses on corporate and business law, as well as intellectual property and unfair and parasitic competition, in Paris, and Josh Mitchell, who is an appellate specialist with expertise in class-action litigation, complex IP disputes and consumer products litigation in Washington DC. The promotions are effective from 1 January 2022. (TL)
And finally...
WTR Special Report explores how to manage the brand balance sheet – The ability to measure and record brand value is crucial for a host of business reasons: to gain a 360-degree insight into an enterprise's worth; to measure a company's health or product offerings; to calculate licensing royalties; to determine potential reputational hits and damages in dispute scenarios; to underpin M&A decision making. The list goes on. WTR's most recent Special Report takes a deep dive into brand valuation, the reporting of intangibles and strategic best practice for brand leaders. As well as tracking recent developments in the industry and presenting a guide to the fundamentals of valuation practice, we focus in on key trends, the companies that own the most valuable brands and their financial performance. In addition, we present a rundown of the most valuable brand acquisitions since 2000. WTR subscribers can access "Managing the brand balance sheet" here.