US House fakes bill; MARQUES Spring Meeting cancelled; rise of counterfeits on TikTok – news digest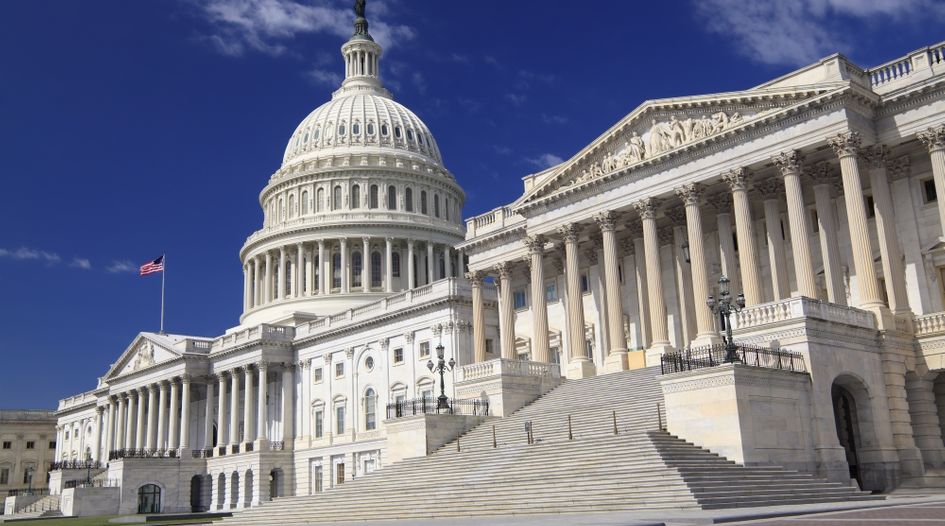 Every Tuesday and Friday, WTR presents a round-up of news, developments and insights from across the trademark sphere. In our latest edition, we look at the IP Office of New Zealand warnings of fraudulent invoices, a Chinese government news outlet pushing back against anti-IP sentiment, OAPI meeting the prime minister of Mauritania, and much more. Coverage this time from Trevor Little (TL), Bridget Diakun (BD), Jonathan Walfisz (JW) and Tim Lince (TJL).
Market radar:
MARQUES Spring Team Meeting cancelled – MARQUES, a European association for brand owners, has cancelled its Spring Meeting that was due to take place this week. Planned for 5-6 March in the Hilton City Centre Hotel in Frankfurt, the meeting will now take place over team conference calls. The decision was madedue to the continued risk of the spreading coronavirus (COVID-19). Although the Spring Meeting is only open to team and council members, following the rescheduling of the INTA 2020 Annual Meeting, questions will now hang over any upcoming conferences scheduled in trademark professional diaries. (JW)
New House bill proposes making e-commerce platforms liable for fakes – A bipartisan group of House lawmakers has brought forward a bill to reduce the flow of counterfeits into the US from abroad, reports The New York Times. The proposed legislation would make e-commerce companies, like Amazon, legally liable for counterfeits sold on their websites. The bill, called the Shop Safe Act, would require platforms to vet sellers more thoroughly, and remove listings for counterfeit goods as well as cutting off access to those who continuously sell fakes. This development comes on the heels of the trade agreement between the US and China. China stated that it would work harder to combat copyright infringement and counterfeiting on e-commerce websites by enforcing penalties against merchants who repeatedly sell knock-offs. Legislation to hold e-commerce platforms accountable for fake goods is not a new concept, with a report published earlier this year by the Department of Homeland Security stating that a higher burden should be placed on such companies. The director of the White House Office of Trade and Manufacturing Policy, Peter Navarro, who helped draw up the recommendations, has criticised Amazon in the past. He disagrees with the platform's ability to profit off counterfeit goods without being held accountable for the trafficking of such disingenuine products. The bill is expected to be supported by the White House, but it is unclear how it will fare in the Senate. (BD)
Acritas reveal Canadian Law Firm Brand Index 2020 – The ninth Acritas Canada Law Firm Brand Index was released with a new entry into the top 10. Once again Blakes maintained the top spot while Bennett Jones was included in 10th for the first time. Fasken Martineau Dumoulin and Stikeman Elliott both dropped down the list to 6th and 7th respectively with the top five being: Blakes, McCarthy Tétrault, Norton Rose Fulbright, Osler and Torys. (JW)
Legal radar:
Ford files trademark infringement suit against AirPro – Ford has filed a suit in the US Eastern District of Michigan accusing AirPro of trademark infringement, trademark dilution, false designation of origin and copyright infringement, reports Repairer Driven News. Ford accused AirPro on 15 August 2019 of offering software and hardware as substitutes for Ford's genuine products and services related to diagnostic and repair facilities. AirPro removed all of Ford's trademarks and rebutted that there is both ambiguity in the law and that they acted in good faith. The 27 February lawsuit from Ford requests a permanent injunction of AirPro's actions infringing upon their marks and copyright. The Original Equipment Manufacturer (OEM) software from Ford can be subscribed to by third parties for use with compatible devices under the Right to Repair agreement. However, Ford argues that AirPro has been using Ford's marks to pass off its products as genuine Ford devices. (JW)
Office radar:
OAPI meets with Mauritania PM – Late last week, the director general of the African Intellectual Property Organisation (OAPI), Denis Bohoussou, met with Mauritania prime minister IsmaïlBedda Cheikh Sidiya. In the meeting, the two discussed the latest developments at the registry, as well as how OAPI can strengthen its actions in Mauritania. (TJL)
IPONZ warns of fraudulent invoices – The Intellectual Property Office of New Zealand (IPONZ) has issued a fresh warning to users about the misleading IP invoices. According to the registry, there has recently been "an increasing amount of unsolicited or fraudulent IP protection, promotion or advertising services being offered to IP holders". To that end, it suggested users ensure any communication they receive is from relevant parties (most often the IPONZ, WIPO or an appointed IP professional). For its part, the New Zealand government has been one of the most effective IP offices when tackling fraudulent invoices. Back in 2016, the Commerce Commission in New Zealand moved to stop a trademark solicitation company, TM Publisher, from operating in the country. The commission ended up halting the activity and actually confirmed that refunds amounting to over NZ$600,000 had been made to victims of the scam. (TJL)
Singapore DG visits Tunisian IPO – The IP Office of Tunisia (INNORPI) has confirmed that Daren Tang, director general of the Singaporean IP Office (IPOS), visited the registry last week. According to the office, "the visit was part of the strengthening of cooperation relations between the two institutions in the area of ​​industrial property and training". (TJL)
Media Watch:
Xinhua posts article to combat anti-Chinese IP sentiment – The Chinese government news agency Xinhua has posted an interview with Bastiaan Koster who argues for how sophisticated the country's IP systems are. The interview with Koster, a former president of the Bureau of Federation of International IP Attorneys champions China and the China National Intellectual Property Administration's (CNIPA) work to improve the IP landscape in the country. It could be read as a rebuttal to the op-ed recently published in the FT by assistant to the US president, Peter Navarro, criticising the country as part of a US campaign to stop the Chinese candidate Wang Binying from being elected as the next WIPO director general. (JW)
The rise of 'dupe' finding videos on TikTok – The Fashion Law has reported on the growing trend of TikTok users posting videos advising others on how to pick up counterfeit products. The videos, mostly posted by young users, tell other young users how to find 'dupe' designer fashion products on platforms such as DHGate, AliExpress and Amazon. Originally reported on by CNBC, users can find these posts can be their most popular with one video on how to buy a fake Cartier 'Love Ring' received more than 230,000 likes. Although TikTok has a policy against adverts that promote IP infringing products, it does not have a clear policy on regular user posts. Speaking to CNBC, Susan Scafidi, a professor at Fordham University and the founder of the Fashion Law Institute said that TikTok could potentially be liable as well as the users for forming affiliate relationships with the sellers: "They are building their own personal brand by being the best conduit to the best dupes, therefore they are indirectly profiting." The coverage follows a recent article from WTR that reveals most major TikTok stars have little or no brand protection. (JW)
On the move:
Dykema hires IP attorney in Ann Arbor office – Dykema has announced that Michael S Gzybowski has joined the firm's IP department as senior counsel. Gzybowski previously worked at Brinks Gilson & Lione. He is a former patent examiner for the USPTO and also has over 30 years of private practice experience. Gzybowski focuses his practice on prosecution work, and also provides advice on patent litigation, patentability, infringement, right to use, validity issues, and licensing and IP agreements. He can be found at Dykema's Ann Arbor office. (BD)
Foley & Lardner snags Dentons IP team – Denton's Eric Sophir, Gary Solomon, Matthew Horton and Kamyar Maserat have moved across to Foley & Lardner's IP department and electronics practice group. Sophir and Solomon have been appointed to partner, while Horton and Maserat join as senior counsel and associate, respectively. Sophir and Solomon were previously partners at Dentons, and the former also served as the co-practice leader of the firm's IP group. Sophir focuses his practice on prosecution, infringement and validity analysis in patent litigation, licensing and selling, due diligence, clearance and landscape analysis, and post-grant proceedings. He helps guide clients with their patent strategy by advising on both the risks and values of taking certain steps, such as acquiring, licensing and generally commercialising the portfolio. Solomon has over thirty years of experience, practicing as an engineer for 10 years and more than 20 years as a patent attorney. He advises clients on patent preparation, prosecution, and the monetisation and protection of IP assets. Horton is highly experienced within software code and complex mathematics, and he utilises this technical knowledge to counsel clients on developing strategic portfolios. He also drafts and prosecutes high tech patents. Maserat, who previously worked as a patent attorney with IBM, prepares and prosecutes US patent applications. Sophir, Horton and Maserat can all be found in Foley's Washington, D.C. office, and Solomon is based in Dallas. (BD)
And finally...
WTR returns to Chicago this week for Managing Trademark Assets and Brand Protection Online – WTR is bringing Managing Trademark Assets USA and Brand Protection Online USA to the windy city this week. The back-to-back events on 3 and 4 March 2020 will provide an opportunity for attendees to hear best practice and insight from leading in-house counsel from the world's biggest brands as they discuss their approaches to critical areas, as well as share their own insights with peers and colleagues. The sell-out events' return to Chicago is not one to be missed. To sign up to attend Managing Trademark Assets USA, click here, and to sign up to attend Brand Protection Online USA, click here. (JW)