US fishing tackle company obtains second positive annulment decision
Romania
Legal updates: case law analysis and intelligence
US company Pure Fishing Inc, the owner of worldwide-known fishing tackle brands, has obtained a positive decision in a second annulment action brought against local company SC CHEN YANG 2000 SRL (see also here).
The Romanian company had registered the following mark for all goods listed in Class 28 of the Nice Classification, including "sport and fishing articles, fishing rods, fishing reels, fishing line, hooks and artificial baits" with the Romanian Trademark Office: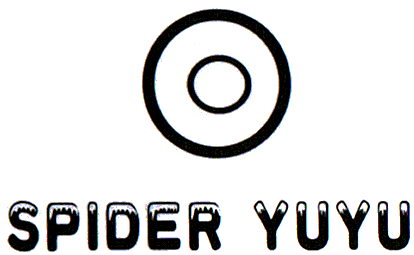 Pure Fishing is the owner of the following trademarks:
The international word mark SPIDER (833738), which designates Romania, and is registered for "fishing rods; fishing reels; fishing lines; artificial baits for fishing; terminal fishing tackle; and fishing accessories, namely, fishing floats, bobbers, fishing hooks, hand-held fishing dip nets, hand-held fishing landing nets, hand-held bait capture nets, in ground and mounted fishing rod holders, fishing hook removers, fish stringers, fish strike indicators, and fishing tackle boxes" in Class 28; and
The Community word mark SPIDER (005142070), registered for "fishing rods; reels for fishing; gut for fishing; artificial baits for fishing; fishing tackle and fishing equipment; fishing accessories, namely floats, bobbers, fish hooks, weights for fishing in the form of balls and lead; portable fishing nets, portable landing nets, portable bait traps (nets), rod rests, fish hook removers, fish stringers, bite indicators, scales (weighing devices) for fish, fishing buoys and fishing cases" in Class 28.
Pure Fishing considered that the trademark SPIDER YUYU was so similar to its trademarks as to create confusion among consumers. Pure Fishing believed that its trademark rights were being infringed by the registration of the SPIDER YUYU mark and, therefore, decided to file an annulment action.
Pure Fishing's arguments in court were extensive - they included, but were not limited, to:
the similarity of the trademarks;
the higher level of distinctiveness of its international registration and Community trademark, which had been acquired through use (evidence in this respect was provided to the court);
the fact that consumers usually pay more attention to the beginning of a trademark - therefore, the addition of 'yuyu' was not of a nature to differentiate the marks;
the identity of the products for which the trademarks were registered; and
the risk of confusion and association.
In Judgment No 1876, which was drafted and summoned on March 23 2013, the High Court of Bucharest decided that:
there was a high degree of visual similarity between the marks, as SPIDER YUYU included the word mark SPIDER in its entirety, and the element 'yuyu' and the device representing two concentric black circles were not dominant;
the goods covered by the marks were identical; and
there was a risk of confusion among consumers.
The decision of the High Court of Bucharest is not yet final.
Andra Musatescu, Andra Musatescu Law & Industrial Property Offices, Bucharest
Andra Musatescu Law & Industrial Property Offices acted for Pure Fishing in this case
Copyright © Law Business ResearchCompany Number: 03281866 VAT: GB 160 7529 10