US-China trade deal: the brand protection perspective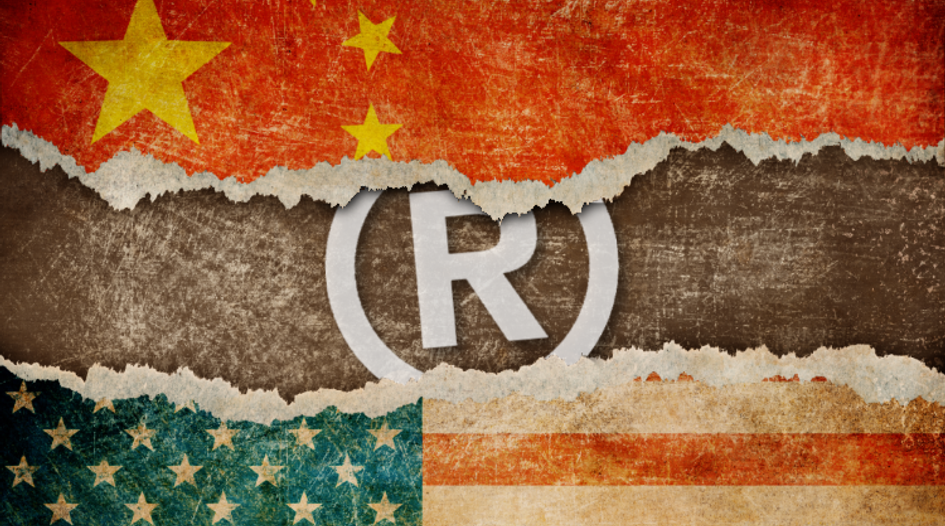 After years of negotiation, Chinese and US governments sign major trade deal
The eight-part agreement has a number of provisions related to IP protection
Key aspects include measures to tackle counterfeiting online, offline and at border
The United States and China this week signed a major new trade deal aimed at bolstering sales between the two superpowers and providing stronger protections for intellectual property. WTR takes a look at the full agreement text and presents the key brand protection pledges that rights holders should be aware of.
This week's deal, signed by US president Donald Trump and Chinese vice-premier Liu He, is the first phase of a major trade deal and follows more than two years of rising political tensions. Trump has described it as "the biggest deal anybody has ever seen", while Liu said it was proof that the two countries had "made progress".
One of the major aims of the agreement was to address the US government's ongoing claim that China is an 'IP thief'. For that reason, the full text of the trade deal (which spans nearly 100 pages) opens with obligations on intellectual property – with a majority being pledges that China will undertake to strengthen its IP environment. While the implementation detail will be all-important, below are some of the key pledges that brand owners should know.
More time for rights holders to file online infringement complaints
A key pledge is the improvement of procedures to combat online IP infringement, especially when it comes to piracy and counterfeiting. Positively, China promises to "require expeditious takedowns" for counterfeit goods being sold in the online environment, and also "eliminate liability for erroneous takedown notices submitted in good faith". On top of that, China further pledges to extend the deadline for rights holders to file a judicial or administrative complaint by 20 working days after receipt of a counterfeit notification.
Licenses of Chinese e-commerce platforms could be revoked
For the past few years, WTR's Annual Benchmarking Survey – which surveys thousands of practitioners to take the pulse of the trademark industry – has asked which online marketplaces are most problematic in terms of IP infringement. Since we began asking this question, the biggest threat has primarily come from Chinese e-commerce hubs, including Alibaba, Taobao and T-Mall – and while anti-counterfeiting mechanisms are generally improving on most Chinese digital marketplaces, the problem remains significant. Positively, then, the trade agreement includes a stipulation that both parties will take "effective action" against major e-commerce platforms that "fail to take necessary measures against the infringement of IP rights". Crucially, one of those measures is that China may revoke the operating license of any online marketplace if it repeatedly fails to "curb the sale of counterfeit or pirated goods". This is very much the 'big stick' approach.
Data on fake pharmaceutical enforcement
A key element of the trade deal is on blocking the distribution of counterfeit goods that have a "significant impact on public health or personal safety". Unsurprisingly, combating counterfeit medicines is a primary pledge. Some of the measures that China will take includes sharing registration information of pharmaceutical raw material sites with the US (as they could be relevant to enforcement actions) and a pledge to publish an annual report on enforcement measures against counterfeit medicines (including data on seizures, revocations of business licenses, and fines). This extra transparency should be a boost for any brand owners in the pharma sector.
Strengthening border cooperation
Both parties pledge to "strengthen enforcement cooperation with a view to reducing the amount of counterfeit and pirated goods", especially for products that are being exported or are in transit. As part of that, China will provide a "sustained increase in the number of trained personnel" to conduct enforcement measures at the border. On top of that, current customs enforcement personnel in China will also undertake more training, while Chinese border officials will "significantly increase the number of enforcement actions" (and publish data on their activities on a quarterly basis).
Tough GI stipulations
It is no secret that the United States is not the biggest fan of geographical indications, and it is often a key component of any trade deal it negotiates. That remains true in the China-US deal. An entire section of the full text is dedicated to procedures that China pledges to follow in connection with the "pending or future" protection of GIs. This includes agreeing to ensure that any GIs protected in China "do not undermine market access for US exports to China of goods and services using trademarks and generic terms" (the definition of 'generic' in the agree is 'a term customary in the common language as the common name for the associated good').
The language in the agreement when it comes to GIs closely follows the stance of the influential Consortium for Common Food Names (CCFN), which has written for WTR about its aims to develop a clear and reasonable scope of protection for GIs and how it opposes attempts to monopolise common names that it claims have become part of the public domain (eg, Feta, Mozzarella and Parmesan).
Bad-faith trademarks to be tackled
A short section is focused on bad-faith trademarks, with both parties agreeing that they shall "ensure adequate and effective protection and enforcement of trademark rights, particularly against bad faith trademark registrations". No specific actions or targets are expanded upon in this section, reflecting some of the vague language elsewhere in the document.
Nonetheless, it's positive that the pledge is down in writing, even if both countries have already recently implemented measures that targets bad faith filers. The USPTO recently introduced changes to its examination guideline and website following a "very disturbing" rise in bad faith behaviour, while China has implemented amendments to its trademark law to impose administrative fines against bad faith filers and their trademark agents. Time will tell whether the signing of this trade deal will directly lead to further measures in the coming months and years.
The weeks ahead
The next step will see China releasing an 'IP action plan' within 30 days of the agreement entering into force, which will include deadlines on when various measures will go into effect. Brand owners will no doubt have fingers crossed that the positive pledges outlined in the agreement will be swiftly implemented.
For brand owners that work on the patent and tech beat, our sister title IAM has an excellent summary on key measures from the US-China deal that rights holders should be aware of.