"An unwanted milestone" – alarm as USPTO backlog approaches 1 million trademarks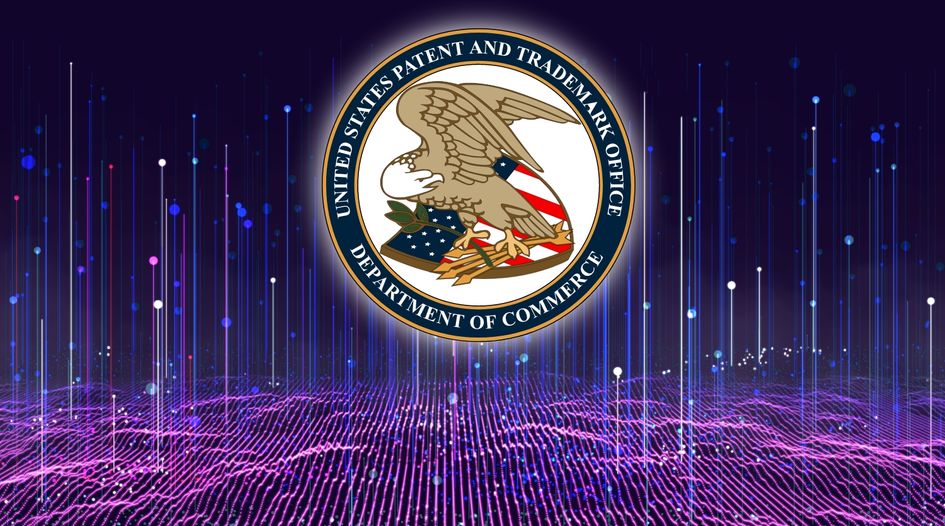 The USPTO trademark backlog reaches 900,000 classes for the first time
Follows massive rise in new applications being received by the registry
Experts reveal the impact the increased examination wait time is having
The backlog of pending trademarks at the USPTO has surpassed 900,000 for the first time, highlighting the monumental challenge facing the registry. In response, USPTO trademark commissioner David Gooder is pledging "increased productivity" to tackle the backlog – although experts tell WTR that, while action may be being taken, "it is not clear that the numbers are getting better".
Over the past couple of years (as WTR's inaugural Special Report charts), the USPTO has experienced a massive rise in trademark applications, spurred primarily from filings originating from China. The office has also raised concerns of alleged misbehavior by foreign applicants, including numerous reports of improper specimens of use and identity theft targeting US trademark practitioners. In response it has adopted new rules and examination procedures, including (in August 2019) a requirement for all applicants not domiciled in the United States to engage US licensed attorneys to represent them before the office. However, filings originating from China continue to flood the US trademark register.
Back in April, we revealed data (from former USPTO IT specialist Ken Boone) showing a staggering 38.47% of trademark applications to the USPTO in the fourth quarter of 2020 originated from applicants based in China. The data highlighted how China-originating trademarks have transformed the workload for the USPTO trademark division, with the number of applications received every quarter nearly doubling since 2018.
Now, new data from Boone reveals that for the first time in history, the USPTO's trademark application (class count) surpassed 900,000 on 28 June 2021. As the figures below show, the backlog has risen sharply since the beginning of last year – from approximately 600,000 to 900,560 earlier this week, representing an "unwanted milestone" for the registry, Boone stated.
USPTO: Pending application (class count) – 2001 to 2021 YTD
Talking to WTR, Boone says that, given the recent sharp increase, he "expects the count of pending applications to rise in the near future but cannot predict if, or when the USPTO might reverse that trend".
The significant and growing backlog means that most trademark applications are taking upwards of six months to be assigned an examining attorney. That is having quite an impact, says trademark attorney Tim Ackermann, founder of The Ackermann Law Firm. "A client considering foreign filings may want to get a read on the US application – and especially whether that US application is at least approved for publication – before having to make that decision," he tells us. "But more than once, I've had to wait until a week or three before the six-month priority filing deadline to get anything from the USPTO, much less approval for publication."
Unsurprisingly, such delays are causing frustration for attorneys and clients alike. For now it's a case of waiting and seeing – but as the numbers continue to rise, faith may be beginning to wane. "While I'm sure the USPTO is taking it seriously, it's not clear that the numbers are getting better," Ackermann noted.
Tackling the backlog
The frustration being caused by the backlog is also being felt at the USPTO as well. As WTR recently reported, a former examining attorney revealed that "demoralisation has become a big issue for PTO examiners" – with three key issues raised that the registry must address: rising to the logistical challenges imposed by covid-19 restrictions, managing the ongoing delays (and concerns over fraud) caused by the influx of trademark applications, and maintaining (or raising) staff morale. Positively, though, the source said that USPTO management "are certainly cognisant of how bad it has gotten".
Indeed, that awareness of the issue was confirmed through a recent blog post penned by USPTO trademark commissioner David Gooder. In it, he explained how trademark applications "have surged to unprecedented levels" since late last year – acknowledging that the "backlog is increasing". He added: "As a result, applicants may have to wait longer for initial processing of their application, receiving an office action, processing of responses to office actions, and reviewing of post-registration filings."
In response, Gooder explained how the registry is "taking steps to increase productivity, while maintaining the high quality our applicants expect". Those steps include "implementing information technology solutions and system enhancements to process applications even faster", the hiring of "more examining attorneys and staff, "finding better ways to distribute the workload among our current attorneys and staff", and "looking at every step in the examination process to find ways to increase efficiency".
Ultimately, Gooder concluded, he is hopeful that those steps will "eventually bring our processing times back to customary levels".
The USPTO will not be celebrating this week's milestone of the trademark application backlog reaching 900,000 for the first time. Crucially, however, all parties will be hoping that the next major milestone – 1 million – is never reached. But the filing count continues to rise rapidly, and it is unclear whether the trendline is going to be reversed any time soon.
Update: The article has been updated to clarify that the backlog figures relate to total trademark classes filed, and not pending applications.