Unauthorised branded face masks; Rolex opposition win; Josie Maran targets Amazon seller – news digest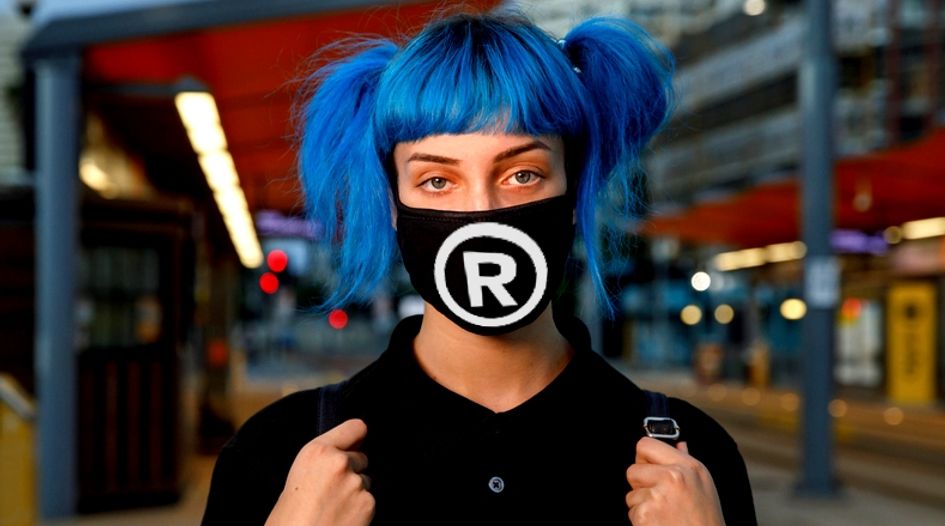 Every Tuesday and Friday, WTR presents a round-up of news, developments and insights from across the trademark sphere. In our latest edition, we look at Dreyer's Grand Ice Cream renaming Eskimo Pie, the owner of a Chinese pharmacy chain sentenced to jail for the sale of counterfeit masks, a Saudi piracy crackdown, and much more. Coverage this time from Trevor Little (TL), Bridget Diakun (BD), Jonathan Walfisz (JW) and Tim Lince (TJL).
Market radar:
Dreyer's Grand Ice Cream to rebrand 'Eskimo Pie' based on racial stereotype – Dreyer's Grand Ice Cream, the US subsidiary of Froneri, is the latest brand to announce the overhaul of a brand that is based on a racial stereotype. Since the protests in support of the Black Lives Matter movement began, brands have been put under intense pressure to proactively work to dismantle societal and structural inequalities, and part of this is facing logos and names that have a racist or stereotypical undertone. PepsiCo was the one of the first to announce a change, in its case to ditch its Aunt Jemima brand. Not long after that, Mars. promised that it would reinvent its Uncle Ben's brand (see WTR's coverage here). Now, Dreyer's Grand Ice Cream has made a statement that it will be changing the name and marketing of Eskimo Pie. Head of marketing for Dreyer's, Elizabell Marquez, said: "We are committed to being a part of the solution on racial equality, and recognise the term is derogatory. This move is part of a larger review to ensure our company and brands reflect our people values." (BD)
Owner of Chinese pharmacy chain sentenced to 15 years for sale of counterfeit masks... – Li Dong, chairman of Beijing Jinghai Kangbaixin Medicine Co (a pharmacy chain), and two of his associates, Li Yuzhang and Luo Hanyi, have been sentenced for selling counterfeit face masks at the height of the coronavirus epidemic in China, reports the South China Morning Post (SCMP). The three were arrested on 1 February after an investigation was launched when customers started complaining about the quality of Kangbaixin's masks. According to the article, Dong had purchased over 580,000 face masks that falsely claimed to be made by 3M, and made about $608,000 on these products. Charges for selling counterfeit and substandard goods were laid on 25 February. Kangbaixin has since apologised and offered compensation to anyone who purchased the masks between 23-26 January. The defendants claimed in their hearing that they believed the masks to be genuine and had been tricked into buying the items by a supplier. The SCMP notes that this is not the first time that the pharmacy chain has been charged for a mask-related offence, having been fined in January from profiteering on the sale of PM2.5 masks. Li Dong has been sentenced to 15 years in prison, and it is not known what sentences his associates received. All three will appeal the court's ruling. (BD)
… while others are seizing the branding opportunity in face masks – India's Financial Express has reported on the rising trend of using face masks as brand tools; Reya Mehrotra writing: "Several fashion houses have turned them into accessories, while brands are using them as branding tools. After all, nothing could be more in your face!". The report points to international brands such as Disney, Nike, Tommy Hilfiger, Puma, and Banana Republic, as well as sports leagues and teams, launching branded masks – adding: "Back in India, a trip to Mumbai's EsselWorld will also ensure themed masks for each of its parks. Paresh Mishra, senior vice-president, sales and marketing, EsselWorld Leisure, a Mumbai-based amusement and leisure park, says: "We have masks for EsselWorld, Water Kingdom and EsselWorld Bird Park, which have been designed by our internal creative teams." Of course, this activity has inevitably attracted infringers seeking to make a fast buck, Mehrotra noting that adidas has had to announce it has not yet launched any masks in India, while Tommy Hilfiger has filed cases against manufacturers in Tamil Nadu making masks using its branding. Companies are clearly seeing an upswing in consumers wishing to accessorise their anti-covid look and brandish the brands they love. However, given the need for masks for protection purposes, it creates a new swathe of goods that need to be policed. (TL)
Rolex winds up opponent with opposition win – Luxury watch manufacturer Rolex SA has succeeded in an opposition against FMTM Distribution, which sought to register MARINER in Singapore. The Intellectual Property Office of Singapore has deemed it to be confusingly similar to the Swiss company's earlier trademark SUBMARINER – both being for Class 14, under horological instruments. The IP Adjudicator found that, because they shared three identical syllables, which formed a substantial part of the opponent's mark (and the entirety of the application mark, the only difference being the single syllable 'sub'), as well as both conveying ideas of the sea and a sailor, the application mark was more similar than dissimilar to the opponent's mark. Additionally, while the public would exercise some care when making a watch purchase, he found that the average consumer would not have specialist knowledge in relation to watches that might be brought to bear in making a purchase. Thus, he concluded that there was a likelihood of confusion. (TL)
55 Uzbeki trademarks protected in foreign jurisdictions – The Intellectual Property Office of Uzbekistan has revealed that 55 trademarks from Uzbekistan are protected in foreign countries. In a blog, the registry revealed that more than 23,000 trademarks are currently registered in Uzbekistan. Of those, the registry estimates that 55 national trademark are also protected in foreign countries – with examples being 'Imzo', 'Akfa', 'Artel', 'Eclaris', 'Omaf' and 'Evos' (registered in Lithuania, Latvia, Moldova), 'Puffix' (registered in New Zealand), and 'Salvarini' (registered in Kyrgyzstan, Kazakhstan and Russia). (TJL)
Saudi piracy crackdown as Premier League takeover bid comes under pressure – On 16 June, the WTO circulated the panel report in the case brought by Qatar in Saudi Arabia — Measures concerning the Protection of Intellectual Property Rights (DS567). That report concluded that Qatar had established that Saudi Arabia has taken measures that, directly or indirectly, have had the result of preventing sports media company beIN from obtaining Saudi legal counsel to enforce its IP rights through civil enforcement procedures before Saudi courts and tribunals. The actions in question were directed at Saudi-based beoutQ, which allegedly illegally broadcasts a range of sports content, including Premier League football content. That WTO ruling grabbed media headlines around the world, not least in the UK, where a Saudi-led £300million takeover of Newcastle United was being negotiated. That led to media reports that the UK government was now under increased pressure to intervene and block the takeover unless the Kingdom adhered to international law on piracy. That pressure has perhaps eased a little following a Saudi Authority for Intellectual Property (SAIP) announcement on Sunday that pointed to a crackdown that resulted in the identification of 231 websites that violates intellectual property law by illegally streaming movies and sports. The SAIP stated: "These practices violate the copyright protection law and entail financial penalties and fines that may reach up to 250,000 Saudi riyals. In addition to the applied fines, the violation may cause the closure of the site, or the cancellation of the commercial license, and in some cases it can cause imprisonment for a period not exceeding six months or defamation at the account of the infringer and removing the infringement." Whether that is enough to clear the way for the takeover of Newcastle remains to be seen, but rights holders will hope that this renewed focus on piracy becomes a prolonged and meaningful effort. (TL)
Legal radar:
Josie Maran files suit against Amazon seller over trademark infringement – Cosmetic and skincare company Josie Maran has filed a lawsuit against an Amazon seller, Morning Beauty, last week in a California federal court. The company claims that Morning Beauty has violated its trademark rights by selling its products without authorisation, reports The Fashion Law. While the Amazon seller is selling authentic Josie Maran products, the brand has a strict resale policy that prohibits sales to customers that intend on reselling the products. This policy is in place to "avoid brand dilution, tarnishment, and confusion as to the origin of the products". Morning Beauty alleges that Josie Maran, has been disregarding its resale policy since November 2018 by selling its items (bearing its trademarks) without authorisation, and this has meant that a number of key elements associated with the brand are missing. Josie Maran claims that the unauthorised products lack quality controls (relating to packaging, storing and shipment), a "certain level of customer service", and the consumer warranty that would typically come alongside its products. The company reportedly sent four letters to Morning Beauty between February and April 2020 making the seller aware of the infringements and demanding it stop selling any products with the cosmetic brand's trademarks. The Amazon seller did not respond to the initial letters and continued to sell the items, except when the listing was briefly taken down from Amazon, which Josie Maran claims is a "presumed acknowledgement of the validity of [its] claims". In mid-May counsel for Morning Beauty did get in touch with Josie Maran, alerting the brand that the seller would agree to settle the issue. However, according to the cosmetic company, these discussions fell apart and the lawyers representing Morning Beauty are no longer responding to correspondence. It is clear in the lawsuit that Josie Maran is not claiming counterfeit activity, and while the author notes that the Amazon seller would typically be protected under the First Sale doctrine, the cosmetic brand has specifically included a "material difference" element to counteract this doctrine. This lawsuit is an attempt for the company to not only limit the sale of its products by a third-party, but also exert more control over its brand at a time when online marketplaces and resellers are thriving. (BD)
Office radar:
(For more of the latest coronavirus-related updates from national IP offices, please read our dedicated article which is being continuously updated)
EUIPO and IPOPHL renew partnership – The EU Intellectual Property Office (EUIPO) and the Philippines IP Office (IPOPHL) have renewed their partnership to continue improving the use of their IP systems for "innovation and knowledge diffusion". In an announcement, the IPOPHL director general Rowel S Barba said that renewing the partnership, which was originally signed in 2014, was a no-brainer. "The outcomes of the previous IPOPHL-EUIPO MoU contributed substantially in our goal of improving the Philippine IP environment. Our continued cooperation with the EUIPO will sustain our momentum towards becoming an IP office that is on a par with global standards for IP services," Barba said in the statement. (TJL)
Domain Radar:
ICANN gets some unwelcome visitors – This week the ICANN community is participating in its latest virtual gathering – and it isn't just the ICANN community that is showing up. Yesterday the organisation posted a blog noting that, on the first day of ICANN68, several sessions were subject to instances of disruption, or 'Zoombombing' – with internet trolls using Zoom's features to share offensive audio, images, and video. ICANN explains: "The individuals responsible for these disruptions were removed from the sessions by the Meetings Technical Services team as quickly as possible. To reduce these types of interruptions in the short term, some participant features were disabled, including the ability for participants to unmute their own microphones and rename themselves on the participant list. In other instances, chat between participants was also disabled. We do not take these incidents lightly and are working diligently to mitigate any future disruptions." As a result of the intrusion, all remaining ICANN68 sessions will be held using a password-protected Zoom webinar format, with the exception of the Governmental Advisory Committee (GAC), pending further evaluation by GAC leadership. The event schedule available here, will be updated daily to reflect the changes to the Zoom participation links. (TL)
Media Watch:
Content creator delves into video games 'stealing' trademarks – A new video from popular YouTube content creator Slopes Game Room (SGR) has taken a historic deep-dive into video games that use popular brands without permission (although noting that some may be used within fair use doctrine). The video features seven examples, and is a follow-up to a similar video from July 2019. Some of the brands mentioned include Channel 4 (with its logo used as an enemy in an old 1980s video game), Monopoly, Coca-Cola, Doctor Who, and Star Wars. Curiously, none of the examples in the video were ever spotted by the companies in question – a reminder, perhaps, that brand use in video games (especially smaller, independent titles) can be incredibly difficult to monitor and identify. (TJL)
And finally...
Free-to-view anti-counterfeiting intelligence now available – WTR has published the 12th edition of Anti-counterfeiting: A Global Guide, which provides comprehensive guidance on anti-counterfeiting laws, procedures and strategies in key jurisdictions around the world. Presented in a simple, easy-to-use format, this indispensable publication analyses the anti-counterfeiting frameworks in place in 18 jurisdictions, with a regional chapter identifying wider trends and best practices in the Western Balkans. In addition, an industry insight section offers guidance on protecting brands in the digital world, as well as industry-focused pieces offering insight into anti-counterfeiting strategies and best practice in the electronics and consumables, and luxury goods sectors. To access the new edition, click here.