UKIPO postpones Brexit work, Canada plain packaging and KIPO warns of trademark squatters: news digest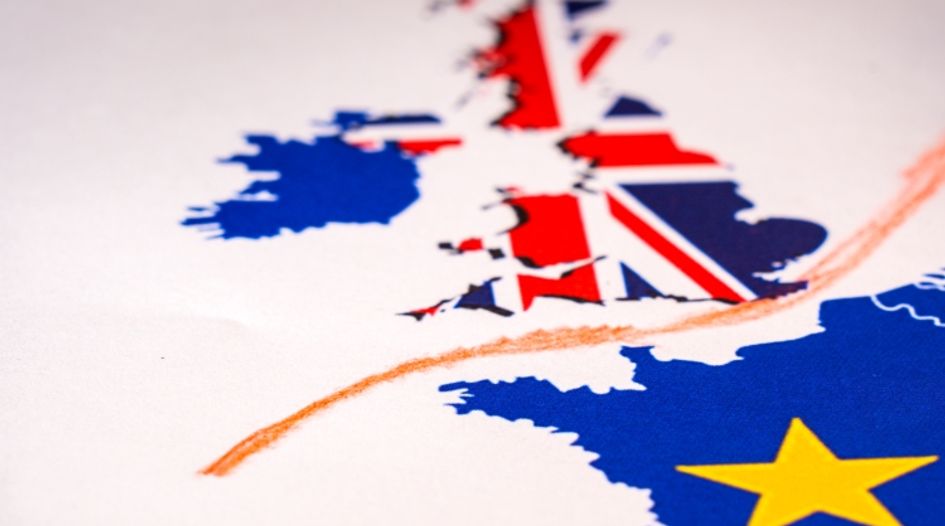 Every Tuesday and Friday, WTR presents a round-up of news, developments and insights from across the trademark sphere. In our latest edition, we look at the INTA bringing the Unreal Campaign to Lima, the UAE IP office forgoing certain fees, Stan Lee's daughter suing POW! Entertainment, how American whiskey could leave a 'fingerprint' that has the potential to combat counterfeits, and much more. Coverage this time from Trevor Little (TL), Bridget Diakun (BD), Jonathan Walfisz (JW)  and Tim Lince (TJL).                                                                                                                      
Market radar:
CBP New Orleans revs up anti-counterfeiting efforts in lead up to the holiday season – The US Customs and Border Protection, New Orleans Field Office, has paired up with Homeland Security Investigations (HSI) for the third year in a row to combat counterfeiters. Operation Safety Claus also involves the Federal Food and Drug Administration, the US Attorney's Office Eastern District of Louisiana, and the Office of the Louisiana Attorney General. Some items on the radar – and products that have been seized in the past few weeks – include makeup, contact lenses, hair products, and clothing. (BD)
HP hosts awareness event – This month in Saudi Arabia, HP hosted an event to help raise awareness of counterfeit and fraudulent activity in the region, with guest speakers from the Ministry of Commerce and Arabian Anti-Piracy Alliance. A press release explains that the event included a live experiment to show the differences in performance between original and compatible print toners, as well as a presentation on how the company is collaborating with local authorities. Narayanan Venkataraman (KV), managing director of HP Saudi Arabia, commented: "Taking action against the growing issue of counterfeiting in Saudi Arabia is of huge importance to HP. We continue to focus on the protection of customers through our anti-counterfeiting and fraud programme. The number of seizures in the Saudi Arabia continues to rise, so we are working closely with the ministry of commerce and our partners in the region to combat this growing issue through Channel Partner Protection Audits and Customer Delivery Inspections." (TL)
American whiskey 'fingerprint' could identify fakes – A new study has found that American whiskeys leave behind a so-called "fingerprint" when they evaporate, a factor that "sets them apart from Scotch, Irish whiskey and moonshine", according to trade outlet The Drinks Business. The study is from researchers at the University of Louisville in Kentucky, and found that "residue American whiskeys leave once evaporated is significantly different to that of Scotch", perhaps due to the maturation process. One of the researchers, Matteo Rini, explained what that could mean from a brand protection perspective: "Understanding what this means at the chemical level could help with spotting illegal counterfeits." (TJL)
Legal radar:
Canada and Saudi Arabia implement plain packaging – The dominios of tobacco plain packaging continue to fall. The Saudi Ministry of Health this week confirmed that plain packaging on cigarettes has been successfully implemented in the Middle Eastern nation, with several other anti-tobacco initiatives due to be launched. Elsewhere, plain-packaged cigarettes will begin appearing on shelves in Canada from November 9. According to Rob Cunningham, a senior policy analyst at the Canadian Cancer Society, the regulations being implemented in Canada are "the best in the world" due to the government learning from examples of other countries that have adopted plain packaging. (TJL)
Stan Lee's daughter sues POW! Entertainment – JC Lee, daughter of comic creator Stan Lee, is resurrecting a legal battle waged during Stan Lee's final years, reports the Hollywood Reporter. The original $1 billion suit accused POW! Entertainment of coercing Lee into signing away his intellectual property by allegedly taking advantage of Lee's deteriorating health. The case was dropped in July 2018. Lee died aged 95 a few months later. Now, JC Lee's suit contains the same allegations, as well as attempting to reassign rights to a namesake company Lee created after being fired from Marvel in the 90s. (JW)
Office radar:
UAE office waivers certain fees – The United Arab Emirates IP office has waived official fees for some IP related services related to designs, utility models and patents. The fee waiver applies to annuities, renewals, publications, recordals (ie, assignment, merger, licensing), amendments and change of representative. It follows ministerial decision number 51 of 2019 issued by the UAE Ministry of Economy. (TJL)
KIPO to warn companies over risk of overseas trademark squatters – The Korean Intellectual Property Office (KIPO) has announced it will hold a briefing session for Korean companies and publish a manual on how to search for trademarks in China, Vietnam, and through global databases (such as WIPO's Global Brands Database and the EUIPO's TMView), after it uncovered 1,140 suspected instances of trademark squatting (on 279 marks) across 62 countries. KIPO's research revealed that 52.1% of the uncovered infringement occurred in the ASEAN region, By industry, electronics and electricity products were most targeted (31.7%), followed by cosmetics (10.6%), foods (9.0%), franchises (8.8%), and clothing (7.2%). As well as the new information offerings, KIPO intends to provide detailed information on the suspected infringements to the companies seemingly targeted. (TL)
UKIPO postpones Brexit maintenance – The UK Intellectual Property Office (UKIPO) announced today that planned maintenance on services related to trademarks and designs will no longer happen between October 31 and November 4 2019. It follows UK prime minister Boris Johnson confirming that the UK will not be leaving the EU on October 31, with a delay granted earlier this week until the end of January 2020. (TJL)
Kenichiro Natsume to run for director general of WIPO – World Intellectual Property Organisation (WIPO) will look for director general Francis Gurry's replacement in a poll from 5-6 March 2020. In the running will be Japanese candidate, Kenichiro Natusme – a current WIPO director in legal and international affairs at the Patent Cooperation Treaty. Japan will try and win the support of other countries for the head of the UN-founded organisation. They have unsuccessfully fielded candidates on two previous occasions. (JW)
Media watch:
INTA brings Unreal Campaign to Lima – INTA will be visiting students in Lima, Peru to present its Unreal Campaign on 30 October. The Unreal Campaign initiative was launched by the association to educate young consumers about the value of trademarks and brands and the risks involved with purchasing counterfeits. 200 students will be attending this session and it is the second time that INTA representatives will visit the city. The presentation comes just after a new report was published by INTA along with the Inter-American Association of IP that showed the benefit of trademarks to 10 Latin American and Caribbean economies. Industries in the area that are trademark heavy contribute an average 22% to the total GDP of these countries, and in Peru they contribute $21.4 billion to GDP. Informing young consumers of the risk of purchasing counterfeit products is important as they are far more likely to buy fake goods. (BD)
AIPLA honours President's Outstanding Service Award to Daphne Lainson – Practice leader of Smart & Biggar's life sciences practice, Daphne Lainson has been given the President's Outstanding Service Award by the American Intellectual Property Law Association (AIPLA). Lainson is an AIPLA fellow and chair of the Food and Drug Law Committee. (JW)
On the move:
AIPLA names new president – Foley Hoag partner Barbara Fiacco has been named president of the American Intellectual Property Law Association (AIPLA). Fiacco was installed in her position at this month's AIPLA's Annual Meeting and will now be responsible for representing US intellectual property interests throughout the world and guiding the association's domestic IP policy. Fiacco's active leadership roles within AIPLA span well over a decade. In addition to her service on AIPLA's executive committee, she has served as a member of its board of directors, chair of the legislation committee, chair of the patent law committee and chair of the membership committee. In October 2015, she was the recipient of AIPLA's President's Outstanding Service Award, acknowledging her years of dedication and service. (TL)
Spencer Fane strengthens litigation bench – John Browning and Ryan Cole have joined Spencer Fane's Plano office in Texas as part of the litigation practice. Brown has been appointed to partner and Cole will serve as of counsel. Both Browning and Cole are civil litigation attorneys covering a range of areas including intellectual property disputes. (BD)
IP litigator Stephen Smerek joins Foley & Lardner – Foley has grown its West Coast presence with the hire of Stephen Smerek as a partner in the firm's Los Angeles office. Smerek handles IP litigation matters across a variety of sectors, specialising in pharmaceutical patent litigation. He was previously a partner at Winston & Strawn. (BD)
Arnold & Porter expands London practice with IP hire – Arnold & Porter's IP practice has gained litigator Dr. Beatriz San Martin who will join the firm's London office, according to a press release. San Martin specialises in matters relating to life sciences and emerging technologies. She has experience handling cases before the UK courts as well as the Court of Justice of the European Union. San Martin also litigates and counsels on matters relating to copyright, trademark, passing off, design rights, database rights and confidential information. (BD)
And finally...
Managing Trademark Assets returns to London – Following the success of this year's event, WTR's  Managing Trademark Assets Europe will be returning to London on 28 January 2020. The event provides an opportunity for attendees to hear best practice and insight from leading in-house counsel from the world's biggest brands as they discuss their approaches to critical areas, as well as share their own insights with peers and colleagues. For the upcoming event we are also increasing the interactive nature of the programme, introducing informal, small-group discussions on dispute resolution scenarios - allowing participants to workshop possible responses with their peers and colleagues. Among the other areas to be explored are budget management, dispute negotiation tactics, best practices around diversity and team building, and how to fight counterfeits on a finite budget. The current registration rate for the event is £395 (excluding VAT). To sign up to attend Managing Trademark Assets Europe, click here. (TL)