Uber versus Uber; INTA goes virtual; spike in counterfeits – news digest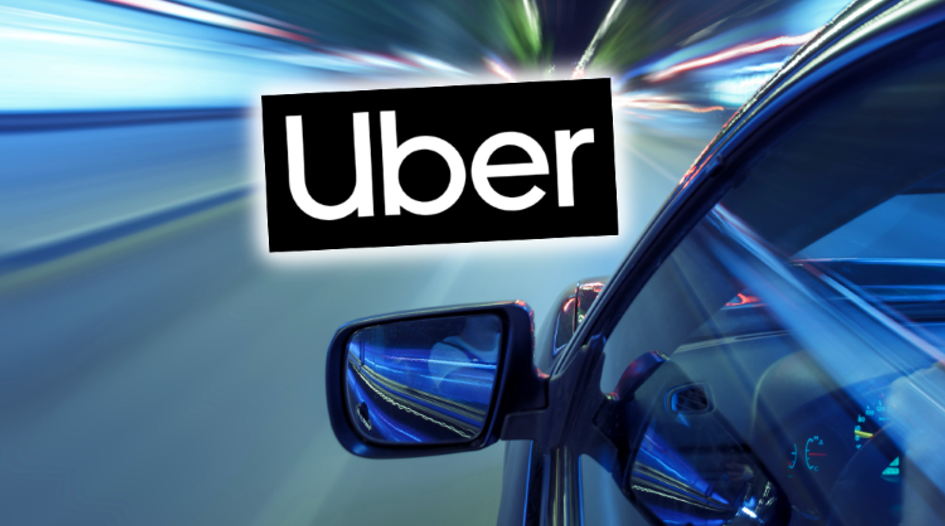 Every Tuesday and Friday, WTR presents a round-up of news, developments and insights from across the trademark sphere. In our latest edition, we look at Roger Federer buying the RF logo from Nike, how IP work could 'slow dramatically' due to Covid-19, new international registration fees for Zambia, the USPTO seeking innovation nominations, and much more. Coverage this time from Trevor Little (TL), Bridget Diakun (BD), Jonathan Walfisz (JW) and Tim Lince (TJL).
Market radar:
Spike in 'scams and counterfeits' reported – As the coronavirus outbreak continues, a report from the British Standards Institution (BSI) has found "global shortages caused by the outbreak have led to peripheral security challenges such as a spike in scams and suspicious products". As reported by CIPS.org, the BSI claims that products often in short supply due to the Covid-19 outbreak – especially disinfectants and medical supplies – are now at the greatest risk of being targeted by scammers. "With such shortages comes an ongoing risk of counterfeiting, stockpiling, price gouging, and the targeting of such products by thieves that will only worsen in correlation to the spread of Covid-19," the report states. (TJL)
Roger Federer buys RF logo from Nike – On WTR, we have previously covered the ownership wrangle over the RF logo used by Roger Federer. The RF logo, which represents the initials of the renowned tennis player, was originally applied for and owned by Nike. The athletics brand has since sold the trademark to Tenro AG, a company that is controlled by Federer which manages his IP assets. Nike filed for the RF logo in 2008 when Federer was still sponsored by the company, and it has been registered as a trademark in Italy, the EU, and the US. However, Federer terminated his contract with Nike in 2018 and joined forces with Uniqlo. This raised questions over the fate of the RF brand, which Forbes reported has a market value of $27 million. Both Nike and Federer were in a sticky situation. The Swiss tennis start did not have the rights to the brand, and the logo was directly linked to Federer and his performances, so it was of little use for Nike after their relationship ended. This meant that over the past two years the logo has hardly been used. However, in February the athletics brand has sold the trademark to Tenro AG, a company that is controlled by Federer and manages his IP assets. (BD)
INTA goes virtual – In a post on LinkedIn (which includes a screenshot), INTA has celebrated an innovative effort to bring together members during the ongoing coronavirus crisis. "INTA held its first-ever virtual Board of Directors meeting today," an INTA representative said. "Board members videoconferencing from around the world to hear association updates, discuss pressing intellectual property issues. We all connected!" It's a reminder that, during a difficult time when many are teleworking, it is still possible to arrange and carry out productive meetings – or, as the old saying goes, to keep calm and carry on. (TJL)
IP work could 'slow dramatically' due to Covid-19 – Over on JDJournal, legal recruitment expert Harrison Barnes, the founder of BCG Attorney Search, has claimed that trademark and other IP work are "likely to slow dramatically" in the weeks and months during the coronavirus outbreak. She explained: "Some firms will continue to have work and have stable client bases that will be unaffected; however, this is likely to be less true in the patent field. If I were an intellectual property attorney worried about work slowing, I would start looking and do a national search. There are pockets of activity all over." For IP law firms, the message seems to be that new client work will require some searching. (TJL)
Legal radar:
Film makers want Nike's alleged summer of infringement to end – Bruce Brown Films has filed a trademark infringement suit against Nike, Champs, and Champs' parent company Footlocker in a federal court in California, reports The Fashion Law. Bruce Brown Films owns the IP rights to the 1966 film 'The Endless Summer'. The company, which merchandises and licenses the IP from the film, alleges that the footwear companies did not license the trademarks for an 'Endless Summer' campaign of special edition Nike shoes that ran from May to August 2019 across all of Champs' 529 US retail stores. Champs were sent a cease-and-desist from Bruce Brown Films which was ignored. Bruce Brown Films is seeking monetary damages and injunctive relief to bar Nike and Champs from further infringement. (JW)
Uber claims Uber is taking it for a ride – Advertising agency Uber has filed a lawsuit against Uber Technologies, the rideshare tech company. The suit alleges trademark infringement, reverse confusion, unfair competition and false designation of origin, deceptive trade practices, and unjust enrichment, reports Law Street News. The advertising agency was incorporated in 1999, while the ridesharing app was first incorporated in 2010. However, it wasn't until 2019 that the advertising agency filed a trademark application at the USPTO. Allegedly, the agency has been repeatedly confused for Uber Technologies, receiving daily calls from the app's consumers as well as the occasional Uber Technology employee turning up at their offices by mistake. They have even received credit reports that have confused the two companies. Uber claims to have attempted to contact Uber Technologies multiple times over the issue to no avail and only decided to file a lawsuit after the technology company launched Uber Design, which Uber alleges is in direct competition with their business. In 2015, Uber Technologies offered to pay Uber $80,000 to change its name, to which Uber counter-offered and requested $800,000. The final offer from Uber Technologies was $120,000, which was declined by the advertising agency. (JW)
Office radar:
(for the latest coronavirus-related updates from national IP offices, please read our dedicated article which is being continuously updated)
New international registration fees for Zambia – The World Intellectual Property Organisation (WIPO) has announced a change to the amounts of individual fees for Zambia under the Madrid Protocol. From 20 April onwards, applications designating Zambia will be charged (in Swiss francs) 98 for the first class and 79 for each additional class, while renewals will cost 328 for the first class and 263 for each additional class. (JW)
USPTO seeks innovation nominations  – The USPTO is currently seeking nominations for the 2020 National Medal of Technology and Innovation (NMTI). The NMTI honours technological achievement, and is bestowed by the President of the United States. Anyone can nominate for the NMTI by submitting the online nomination form and letters of support. Applicants must complete nominations before midnight (EST)  on 1 May. For more information, please visit the NMTI webpage on the USPTO website. (TL)
Domain Radar:
ICANN cancels May events – ICANN has announced that its annual GDD Industry Summit and ICANN DNS Symposium, both of which were to be held in Paris in early May 2020, have been cancelled. In a statement the organisation said: "The decision to cancel these events was made in light of the rapidly evolving COVID-19 virus outbreak and, for the GDD Summit, included conversations with the Contracted Parties House. ICANN's primary concern is for the health and safety of its global multistakeholder community and its staff. We are monitoring this situation closely, and will update the community if there are any new developments or changes to planned meetings and activities". This month ICANN held the ICANN 67 Meeting remotely – the takeaways for trademark professionals from that event are available here. (TL)
Media Watch:
Applying a Brandaide to best practice sharing – Cheryl Hodgson of Hodgson Legal has launched her Brandaide podcast. The first season, available now, examines what it takes to create resilient brands and features internet marketers, brand builders and experts in digital marketing, brand asset protection, consumer experience and social media. Hodgson writes: "I considered delaying the launch of the long awaited Brandaide podcast but realised that I owe it to the fabulous guests who graced me with their time and wisdom, as well as to those I mentor to maintain some since of normalcy and continue the journey. I hope we can look past the current circumstances, to maintain a positive commitment to our lives and our dreams, one that is still there, intact." (TL)
On the move:
Gibson Dunn adds life sciences partner – Karen Spindler has been appointed to partner at Gibson, Dunn & Crutcher. Spindler's practice focuses on advising life sciences companies on complex corporate, commercial and IP transactions. She was most recently a partner at Goodwin Procter and has also worked at Kirkland & Ellis. Spinland can now be found at Gibson Dunn's San Francisco office. (BD)
Christopher Carroll leaves White & Case for Burns & Levinson – Patent attorney Christopher Carroll has joined Burns & Levinson as a partner within the firm's IP group. Carroll practice focuses on patent, trademark and copyright issues. He has 17 years of experience and is licensed to practice before the USPTO, the EPO and the UK High Court. Burns & Levinson will be opening an office in London due to Carroll's significant European practice, but he will call the Boston office home. His background in electrical and computer engineering will strengthen the firm's electrical engineering IP team. (BD)
And finally...
Your 'go to' resource for finding trademark expertise – The 2020 edition of the World Trademark Review 1000 – The World's Leading Trademark Professionals is currently available to view online. The publication identifies the leading trademark practitioners and firms from around the globe. As well as illustrating the depth of expertise available to rights holders as they seek to protect their brands, the guide serves as the definitive tool for locating top-calibre trademark expertise worldwide. Click here to access this year's edition.