Twitter-X rebrand challenges; senior Chinese IP official bribery claims; '.sucks' on GoDaddy; and much more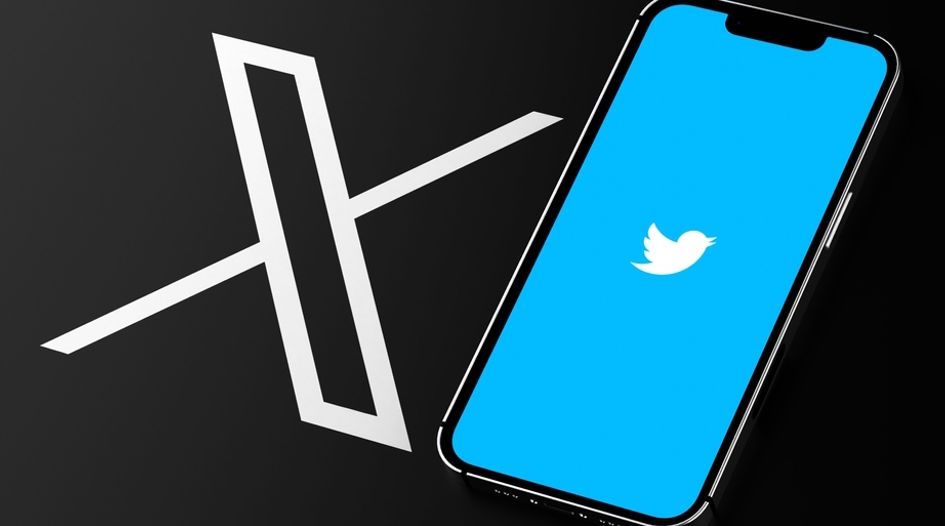 Everything we covered on WTR over the past seven days – and all you need to know from the world of trademarks to set yourself up for the start of another busy week.
Long Read
US practitioners scrutinise the Rogers test to reveal the future of First Amendment defences.
Monday 24 July
Temporary seizures of Danone and Carlsberg assets raise fresh IP worries for brands exiting Russia.
We shine a spotlight on the EUIPO's value-add tools and services.
Plus:
Tuesday 25 July
Elon Musk faces major trademark challenges following sudden Twitter-X rebrand.
Google updates its trademark complaints policy, the Spanish Patent and Trademark Office publishes its annual report, the first post-Brexit GI is awarded, and more.
Plus:
Wednesday 26 July
WTR's 2023 Lifetime Achievement winner reflects on a career in trademarks.
We ask whether IndiaMART is doing enough to prevent counterfeits on its platform.
Plus:
Thursday 27 July
The '.sucks' TLD becomes available via GoDaddy as brand owners are warned of increased risk.
Manchester United's brand protection team reveals what makes it "very lucky".
Plus:
Friday 28 July
Former Beijing IP Court president Su Chi faces claims of bribery and violation of duty.
Friday's news digest includes an X verification warning, a USPTO anti-counterfeiting update and a new purchase for Authentic Brands.
Canon's trademark department reflects on recent IP successes.
Plus:
Saturday 29 July
AI-based legal translations could be a game changer for small firms, they just need investment, argues this week's opinion column.
Spotlight on Asia-Pacific 
Our new Special Report offers a strategic guide to navigating the evolving brand protection landscape in the Asia-Pacific region, covering everything from filing trends and the biggest portfolio owners to enforcement mechanisms and best business practices.