Twitter rife with brand impersonations; Alibaba on cross-border infringement decision; new CNIPA timeline; and much more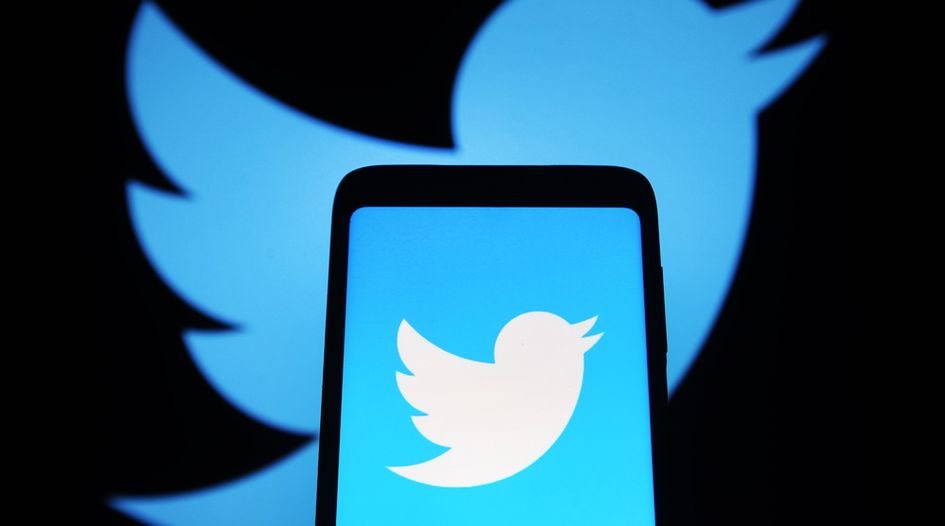 Everything we covered on WTR over the past seven days – and all you need to know from the world of trademarks to set yourself up for the start of another busy week.
Time to nominate!
The nomination window for the 2023 WTR Industry Awards is open. Act now to ensure your corporate colleagues receive the recognition they deserve.
The Long Read
Deacons' Charmaine Koo and Alibaba Group's senior legal counsel Iris Li share key takeaways from the decision that has solidified Hong Kong's stance on cross-border online infringement.
Monday 7 November
The China National IP Administration publishes a timeline of actions to strengthen trademark protection.
We hear first-hand why the neurodivergent brain is an invaluable asset to the legal profession.
Plus:
Tuesday 8 November
Filings fall, pendency rises and new scams emerge: we reveal the 10 key takeaways from the USPTO's TPAC meeting.
Red Cross considers using a digital emblem to protect hospitals from cyber warfare, a man is arrested for selling fake Pokémon cards in Tulsa, the IP Office of New Zealand updates its guidelines for applications that have reached an impasse, and more.
Plus:
Wednesday 9 November
Knobbe Martens partner Mauricio Uribe expands on the commercial, non-litigation value of a strategic design patent portfolio.
The EUIPO announces a new extension for parties that are resident or registered in Ukraine, while the Ukrainian IP Institute pushes ahead with reforms to transfer its functions to the national IP office.
Plus:
Thursday 10 November
A new alliance looks to bring consistency to trademark protection in the Web3 domain name space.
HSBC's banned ads raise questions over the value of green claims for banking brands.
Plus:
Friday 11 November
Brand impersonation on Twitter becomes rife as the risk of fraud and scams rises.
Vogue publisher Conde Nast sues Drake and 21 Savage, the Madrid Working Group considers an expansion of the system, Amazon intel leads to the seizure of over 240,000 fake items in China, and more.
Plus:
Saturday 12 November
BrewDog's World F*Cup campaign suffers a backlash, but it may play into the brand's image, Saturday's opinion suggests.
WTR Special Report: Brand Protection 2027
Our Q3 Special Report provides a glimpse into the future of the trademark industry.