Turkey trademark uplift, INPI announces Africa IP adviser, and China counterfeit crackdown: news digest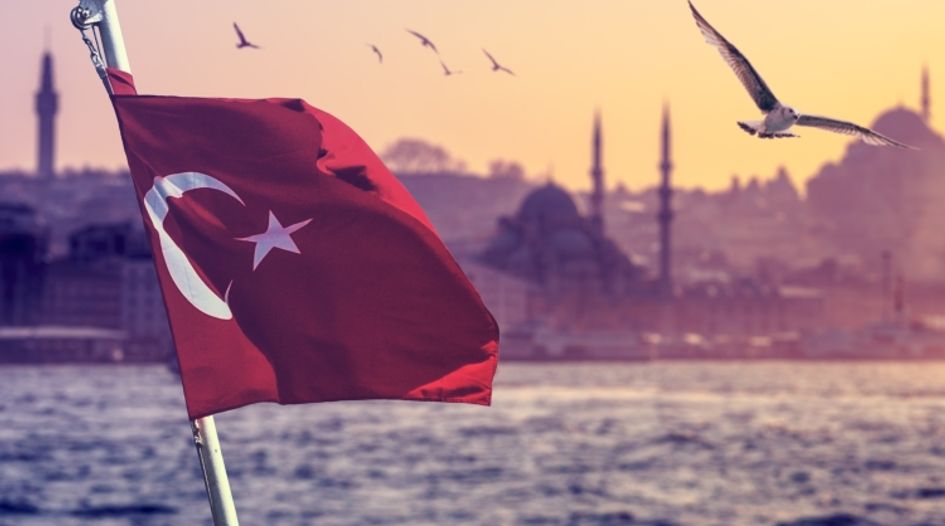 Every Tuesday and Friday, WTR presents a round-up of news, developments and insights from across the trademark sphere. In our latest edition, we look at INTA and COMEDUC partnering up to spread the anti-counterfeiting message, US officials seizing fake electronics, a study highlighting how brands need to showcase their authenticity to consumers, Iceland Foods confirming it will appeal a recent decision, and much more. Coverage this time from Trevor Little (TL), Adam Houldsworth (AH), Bridget Diakun (BD) and Tim Lince (TJL).
Market radar:
China increases its efforts to crackdown on counterfeit vaccine makers – The Chinese government has proposed heavier penalties for producers of counterfeit vaccines in its second draft of a new vaccine management law. Companies which are found to be making or selling fake vaccinations would be fined between 15 to 30 times the value of the products themselves, this is up from the proposed five to 10 times mentioned in the first draft in November. Overall, the penalty will not exceed 30 million yuan ($4.5 million) for goods valued below a million yuan. These new measurements were prompted by a scandal last summer when consumers learned that Changsheng Biotechnology Co was allegedly selling vaccines which were ineffective and of a low-quality. (BD)
INTA and COMEDUC team up to spread the anti-counterfeiting message – The International Trademark Association (INTA) and the National Trade Foundation for Education (COMEDUC) have announced a new collaboration to educate students in Chile about the dangers of purchasing counterfeit goods and the importance of intellectual property. During the 2019 academic year, the new initiative is expected to reach more than 3,000 freshmen students at 19 high schools in six cities in the country: Chillán, Curicó, Rancagua, San Fernando, Santiago, and Viña del Mar. The program officially kicks off today (23 April 23) and is part of INTA's ongoing efforts through its Unreal Campaign to raise awareness of anti-counterfeiting and other aspects of IP among teenagers through presentations and discussions led primarily by INTA volunteer members. This marks the Unreal Campaign's first countrywide agreement. Tatiana Arce, COMEDUC's educational subdirector, reflects: "We are very happy that the partnership has prospered. Implementing the Unreal Campaign means that we can add elements to the integral formation of our students; we will be delivering a training that is not only technical but also civic, and above all, human." (TL)
US officials seize counterfeit electronics – $715,000 worth of fake electrical goods have been found by US Customs and Border Protection, according to Securing Industry. The counterfeit products, found at the International Falls Port in rail freight bound for Minnesota, included wireless headphones, earbuds and cables. The port's director Anthony Jackson commented: "Counterfeiting adversely affects the ability of lawful copyright holders to profit from their original ideas. Counterfeiting also harms consumers because because manufacturers of forged products have little motivation to use, high-quality materials in their products." (AH)
Legal radar:
Iceland Foods loses right to 'Iceland' trademark – Iceland Foods, the supermarket chain, secured an EU trademark for 'Iceland' in 2014, but the EUIPO has recently ruled to invalidate the mark and refuse future registration. Icelandic authorities sued the supermarket chain in part because the trademark prevented Icelandic companies from registering marks which referenced their home region. Iceland Foods, the UK-based chain, has been given two months to appeal – and last week confirmed that it would be doing so in a statement: "We are disappointed by the decision of the European Intellectual Property Office concerning the validity of our EU registration for the word mark Iceland. It is our view that this goes against established case law. We will be filing an appeal." It appears, then, that this is not the end of this trademark dispute. (BD)
Office radar:
French IP office announces creation of Africa IP adviser – The French Intellectual Property Office (INPI) has announced a brand new position at the office: an IP adviser in Africa covering the OAPI and ARIPO areas. The regional advisor will be based in the Embassy of France in Abidjan in the Ivory Coast and will help French companies on issues in the two jurisdictions, particularly in the area of counterfeiting. They will also support companies in the acquisition and defense of their rights and cooperation with local IP offices and authorities. According to the office: "In order to increase the sensitivity of public authorities in priority countries, the INPI has developed an international network of advisers in charge of intellectual property related topics. The first driver of the INPI's presence abroad was counterfeiting, but the INPI's action soon turned to informing stakeholders and partners at the economic, political and technical levels." This development, then, will ensure French companies are supported in the member states of OAPI and ARIPO. (TJL)
Trademark applications on the rise in Turkey – The Turkish Patent and Trademark Office received 32,356 trademark applications in the first three months of the year, representing a 1.2% year-on-year increase from the same period in 2018. Of these, 28,197 of the applications were made by domestic applicants. According to data recently-released by the office, patent applications also jumped by 4.7% compared to the first quarter of the previous year reaching 4,056 applications. (AH)
Media watch:
Study highlights trust issue for brands – A new study from marketing firm Olapic has shined a spotlight on the trust issues that brands face in the digital sphere. The study "suggests that consumers are more likely to trust other posts by real people than those created by brands", adding that brand owners "need to emphasise the authenticity of their brands to register with today's jaded consumers". Therefore, the research states, brands are encouraged to work more with so-called social media influencers to garner more effective results. Of course, for practitioners, delving into the world of influencers requires a host of legal considerations that must be followed to ensure possible repercussions – an issue we've covered previously on WTR. (TJL)
On the move:
Borden Ladner Gervais adds to its IP team – According to an announcement on Borden Ladner Gervais' website, the firm has welcomed Chris N. Hunter to its IP group in Toronto. Hunter is a patent and trademark agent who handles both prosecution and enforcement matters, as well as providing support in M&A deals. (BD)
New Shareholders for GT – Greenberg Traurig has announced that three shareholders have joined its newly established Minneapolis office – Stephen R Baird, Tiffany A Blofield, and Craig S Krummen. Michael B Fisco, managing shareholder of GT's Minneapolis office, stated: "We are thrilled to welcome this team to Greenberg Traurig and, in doing so, to continue to grow in Minneapolis for the benefit of clients. The talent and experience they bring to our intellectual property & technology practice will make them an invaluable resource for both our clients and firm colleagues: Steve is known for protecting companies' key IP assets, Tiffany's experience focuses on trademark enforcement and preventative measures, and Craig's trial practice focuses on preparing and trying complex cases before juries." (TL)
Duane Morris welcomes IP partners – Terry Ahearn and Stuart Bartow have joined Duane Morris's Silicon Valley office as partners in the firm's intellectual property practice group. Ahearn and Bartow enhance the firm's intellectual property capabilities both domestically and internationally. Prior to joining Duane Morris, Ahearn and Bartow were partners at Lewis Roca Rothgerber Christie. Ahearn is a trial lawyer representing clients in intellectual property and other complex commercial litigation matters related to high technology. Bartow is a dual-qualified U.S. patent attorney and English solicitor, representing clients in intellectual property matters, with an emphasis on complex patent, trade secret and commercial disputes concerning high technology. (TL)
And finally…
Free-to-view intelligence on protecting brands online now available – WTR has published the sixth edition of Online Brand Enforcement: Protecting Your Trademarks in the Electronic Environment. Available now, the free-to-view publication offers the latest guidance on brand management best practice, as well as insight into proving a return on investment in protection activities. Topics covered in this edition include explorations of the impact of new legislation, insights into online brand protection in the Italian and Russian markets, consideration of how to prove that protection brings a return on investment and know-how on social media takedowns and tactics. The future of online enforcement is also considered in light of the ongoing review of rights protection mechanisms. The 2019 edition of Online Brand Enforcement is available here.